You've created your dream Freedom Kitchen. Your cabinetry is perfect, your benchtops stunning and your accessories effortlessly complete the entire design. Now comes the exciting, but sometimes daunting, job of styling the space.
We believe that the secret to successful kitchen styling is about finding the balance between style and function- as well as to have fun and inject your personality into the room. Below we share our top 5 tips on how to style your Freedom Kitchen to elevate it to become the heart of your home.
Tip 1: Create Vignettes
Display your favourite items with layered arrangements set against splashbacks to add colour, pattern and texture to your kitchen. Wooden or marble chopping blocks are a great starting place as they add shape and height. Then group items in front such as candles and vases, as well as kitchen accessories including canisters (consider storing utensils in them for a stylish and slightly unexpected look), grinders, cookbooks and mortar & pestles and the like.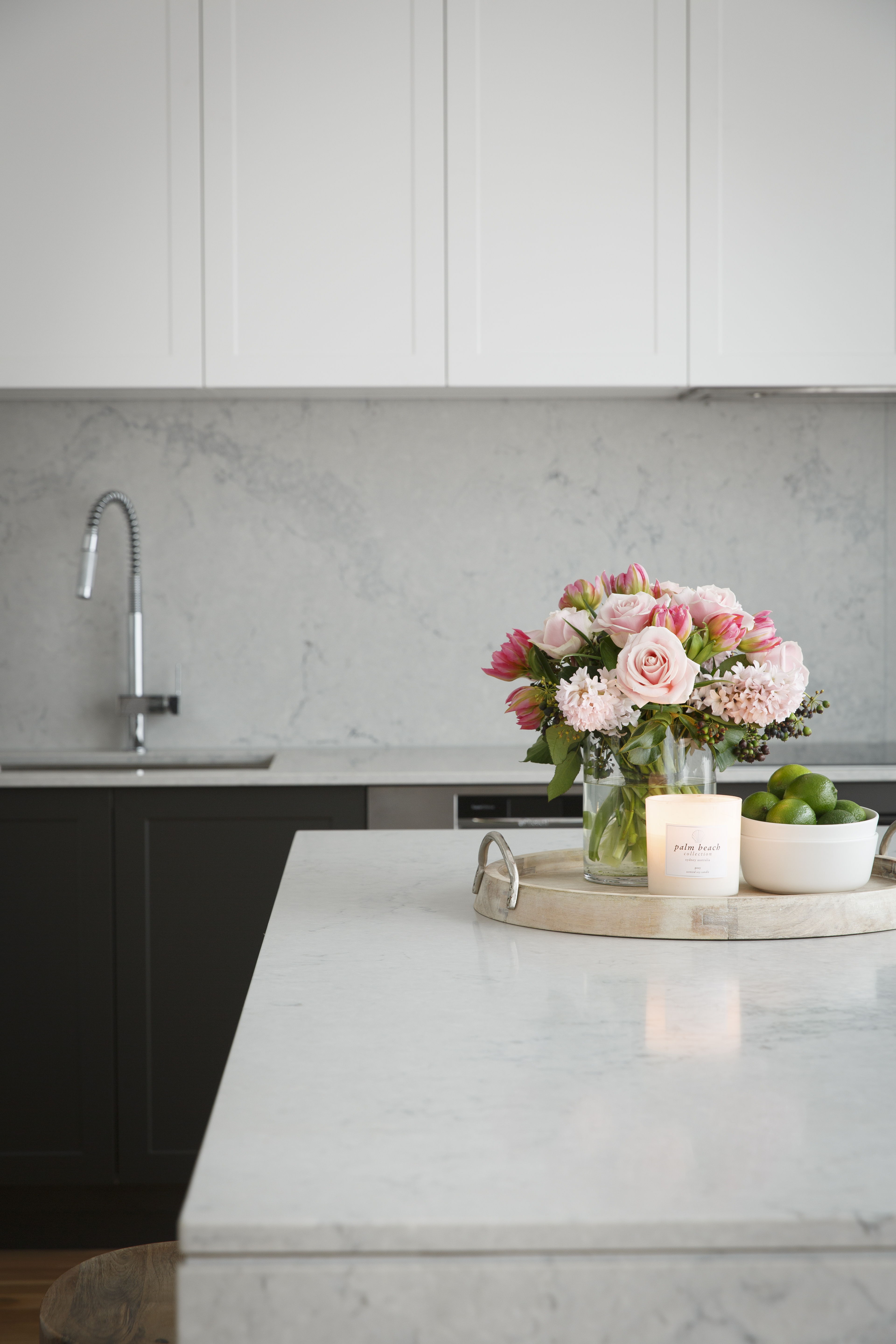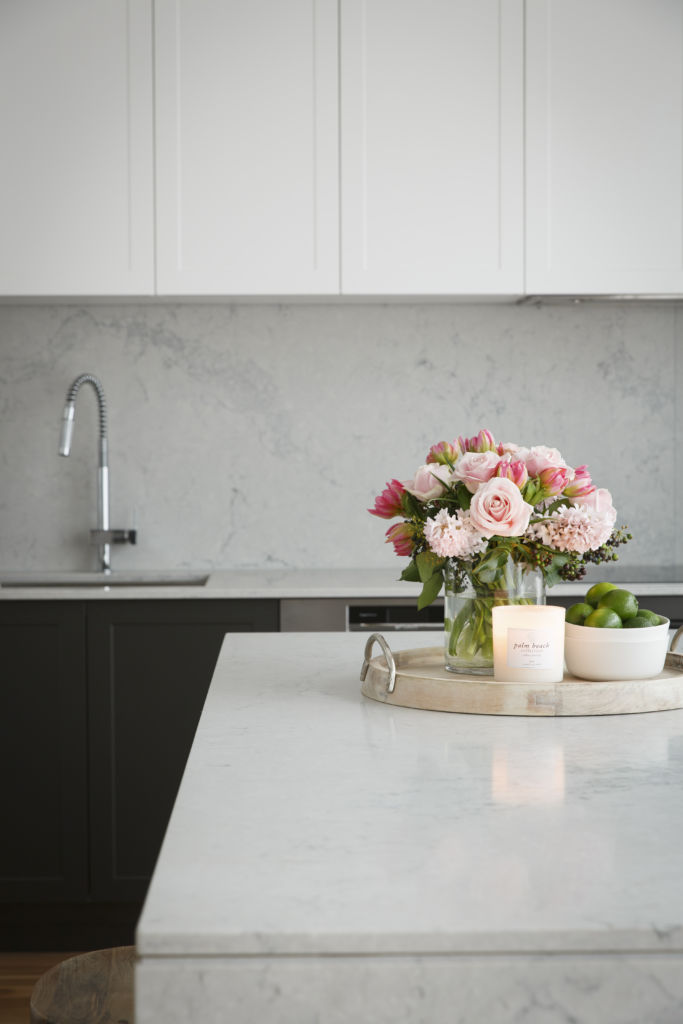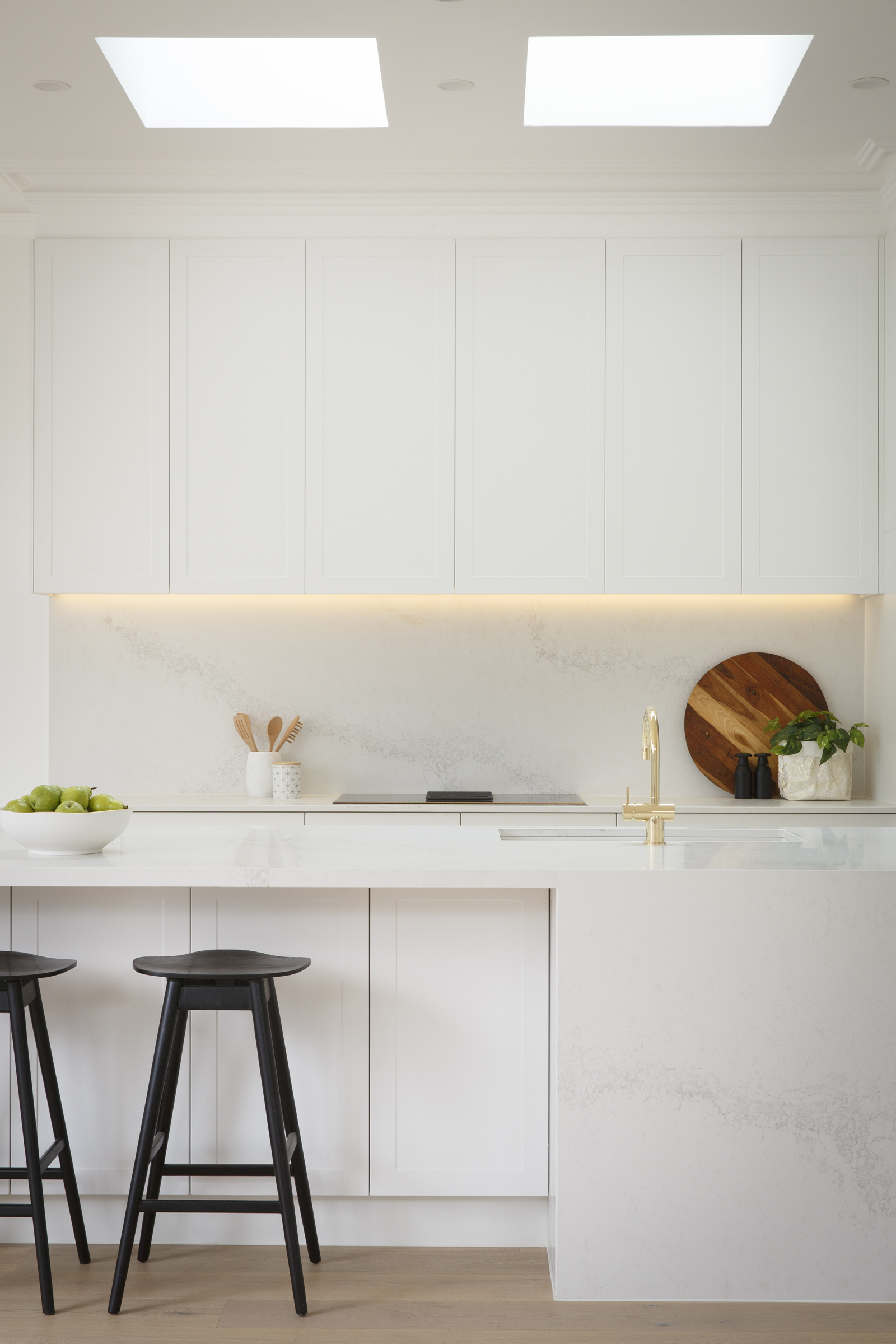 Another great option is to use boards or trays lying flat on your bench and style and group items on them. Choose what 'look' works best with your kitchen- we love to style trays on island benches and create vertical vignettes along back splashbacks.
Not only do they look visually amazing, vignettes are easily changed and updated so you can constantly play and tweak and create new looks whenever you like.
2. Add Greenery
Bring your kitchen to life- literally- with potted plants, herbs or flowers. Indoor plants are a huge trend in interior design at the moment and are the perfect fit for your kitchen space. Potted herbs not only create a visual feast, they are also extremely practical for any home cook. A stunning floral arrangement on your counter top adds colour, height and texture with effortless beauty.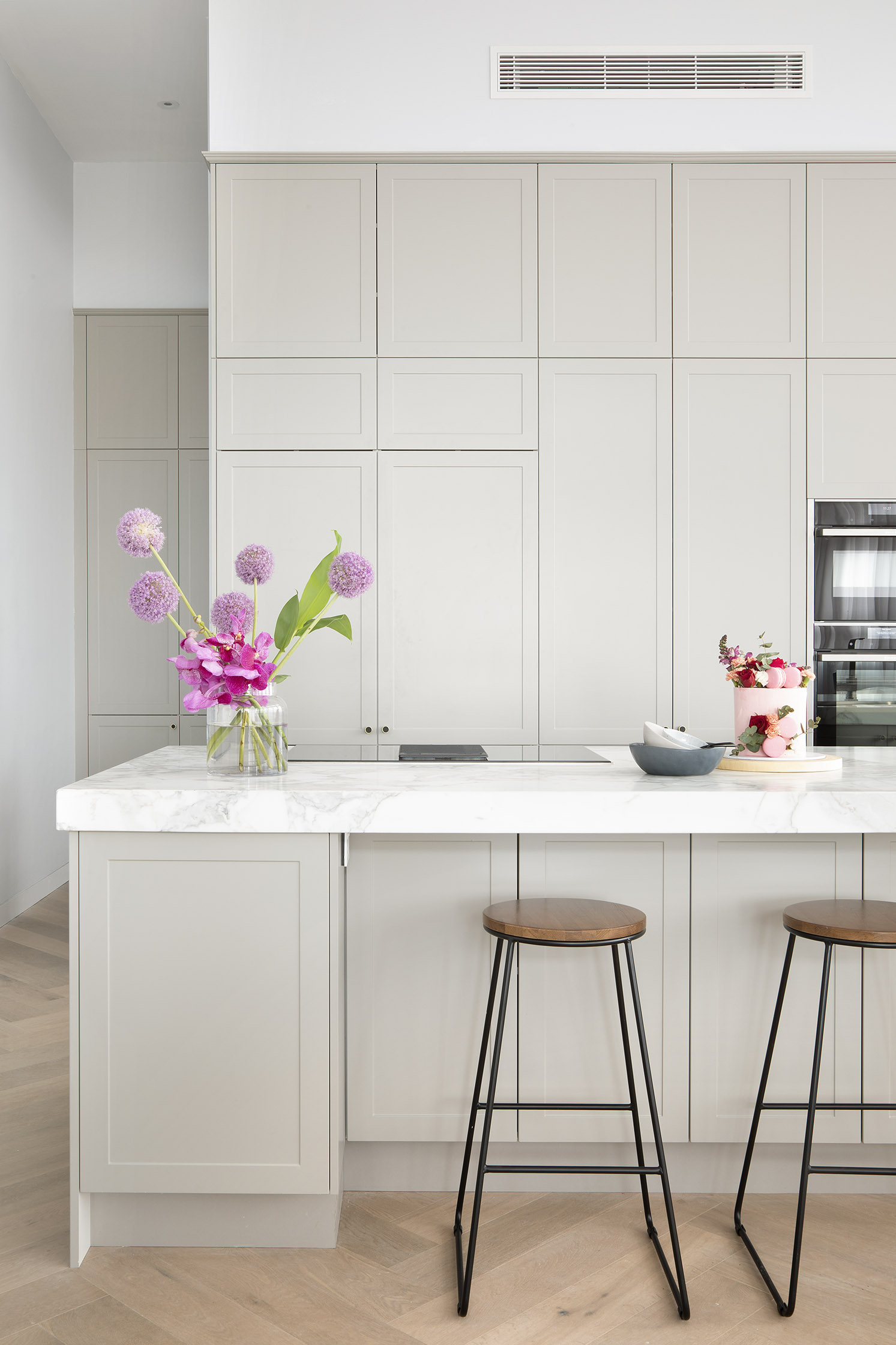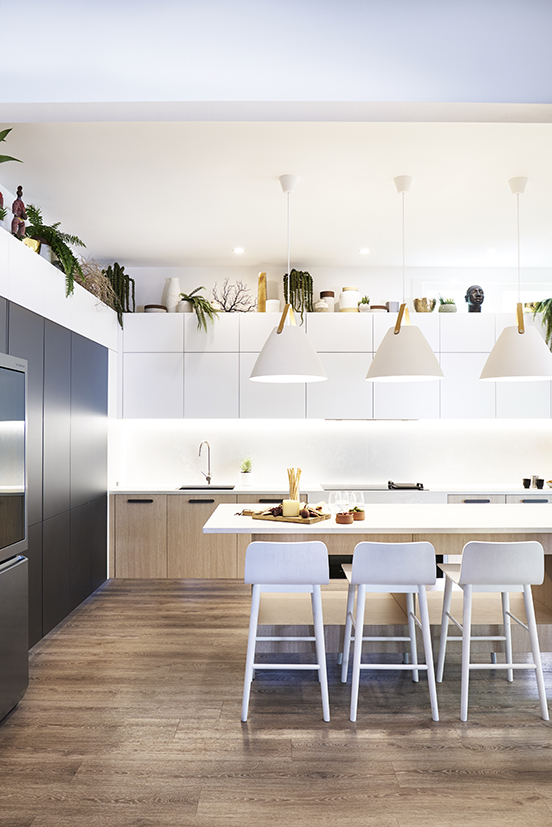 Tip 3: Use Fresh Produce
Style fresh fruit and vegetables in beautiful bowls or on stands to create a stunning focal point in your kitchen, either along on back benches or on your island. Not only is this a simple and efficient way of adding colour to your kitchen, it will also encourage you to eat healthily and to create new arrangements each week.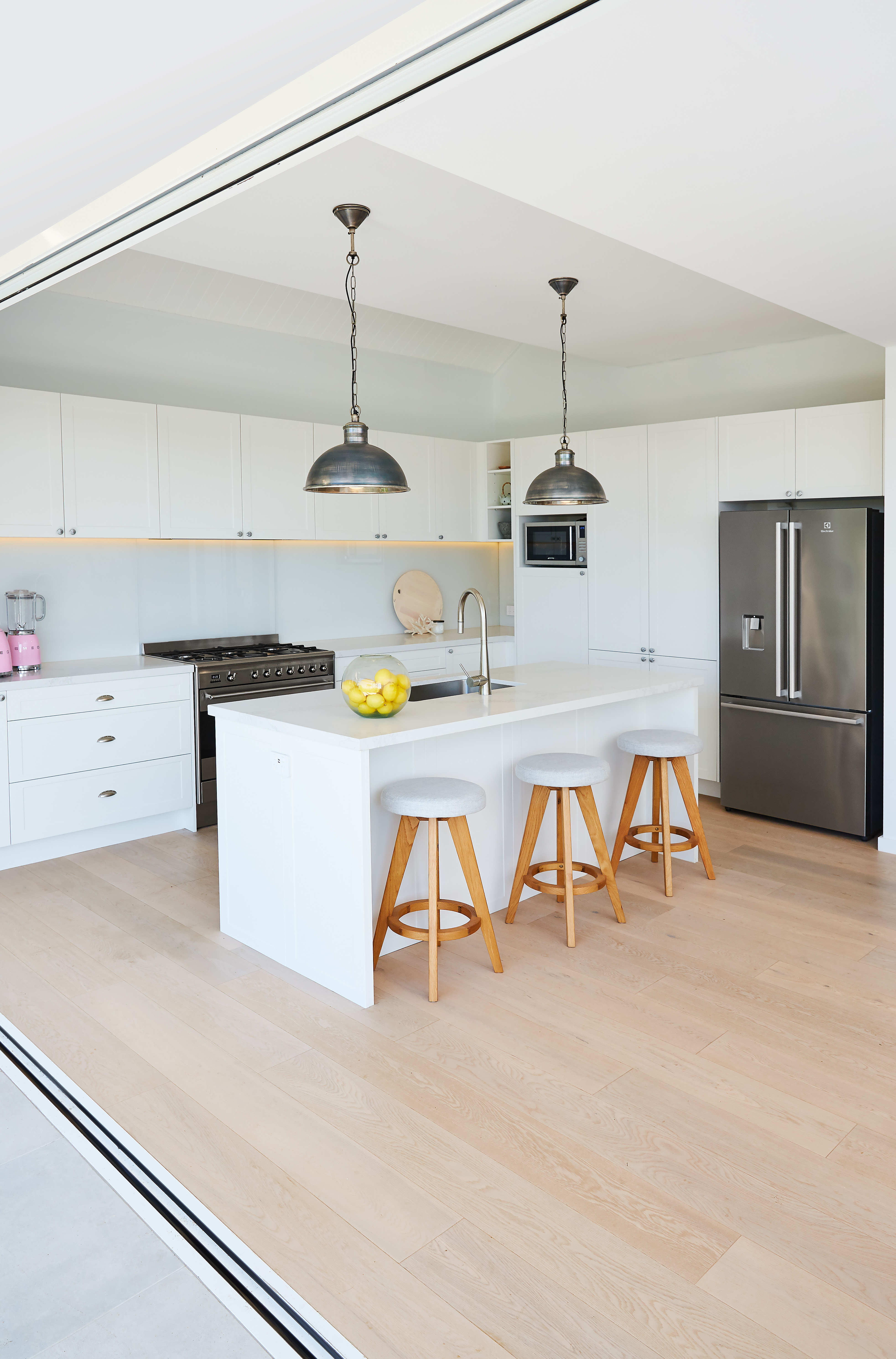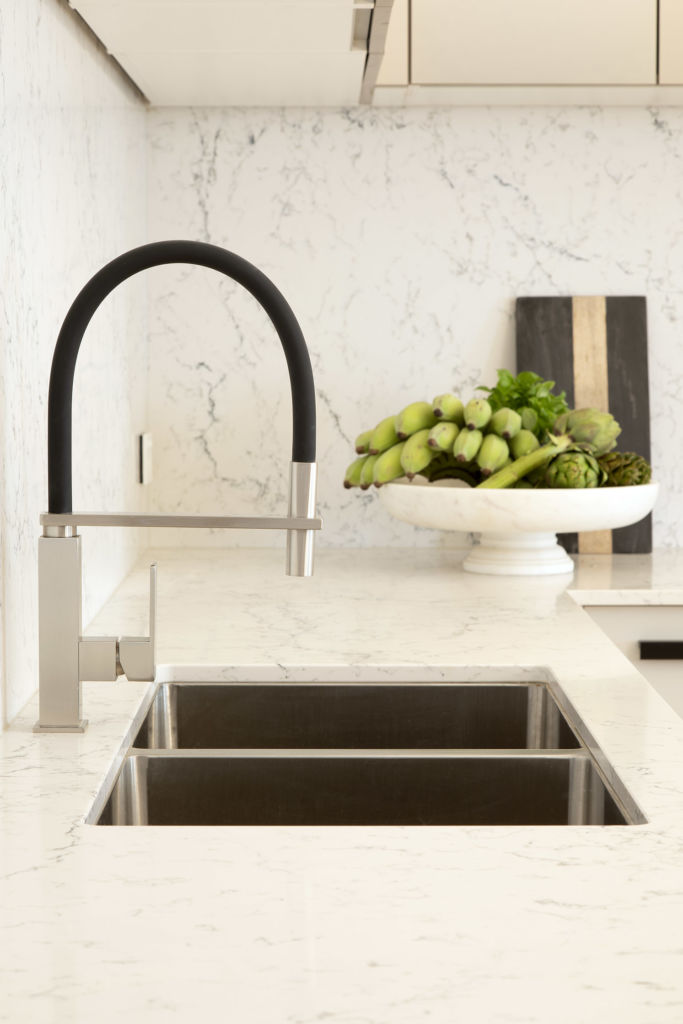 Tip 4: Be Creative
Adding artwork, from wall paintings and photographic prints to smaller sculptural pieces, is a great way to personalise your kitchen space. We love styling smaller sculptural pieces on open shelving mixed in with other kitchen essentials such as accessories and cookbooks. Consider displaying pieces that have a bit of humour, that are tongue in cheek or that add a pop of colour so that your eye is drawn to them.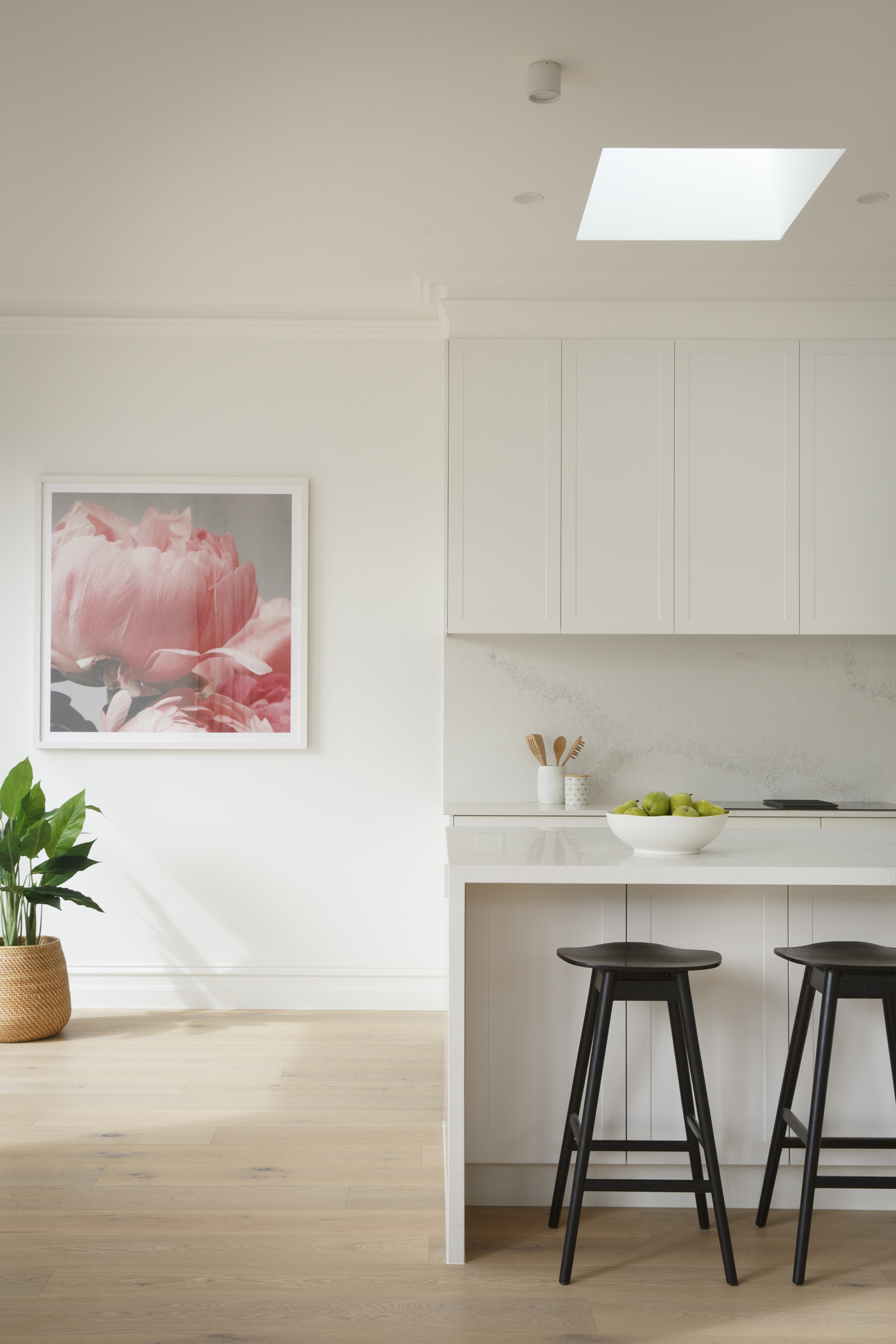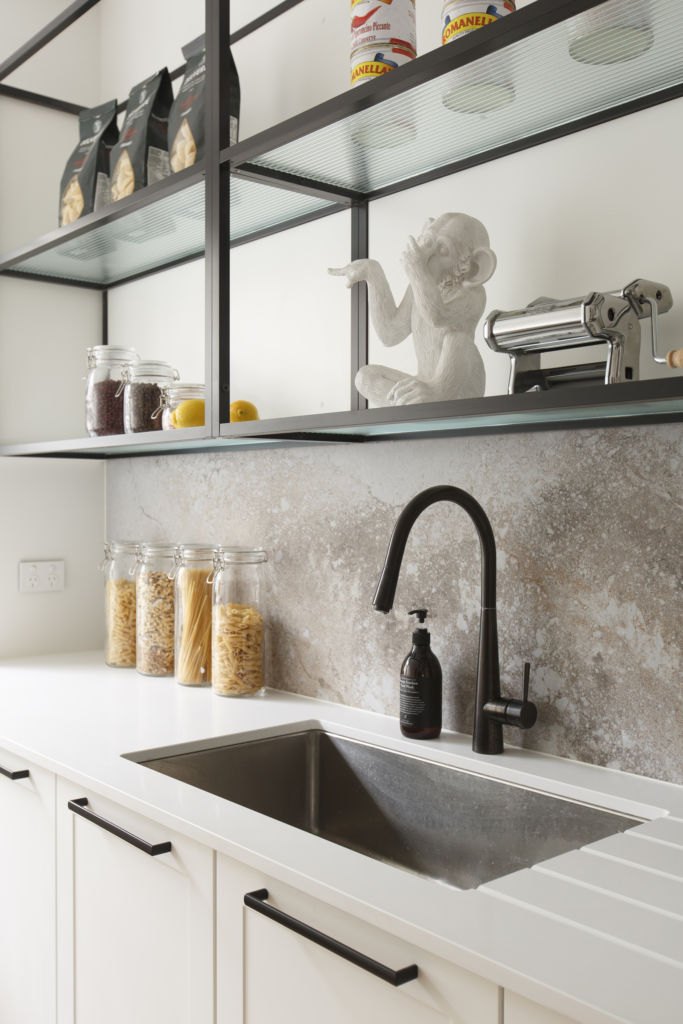 Tip 5: Match Colour With Your Kitchen Style
Colour is a medium that allows you to instantly transform your space and is something that you can easily change and evolve over time. We love introducing colour through various kitchen accessories as well as florals or greenery.
Choose colour palettes that complement your kitchen style. Love the Hamptons? Mix whites, timbers and gold or brass-hued metallics in your space. Prefer more of a modern industrial style? We recommend experimenting with different shades of black, grey and white with a pop of one bold colour such as a lime green.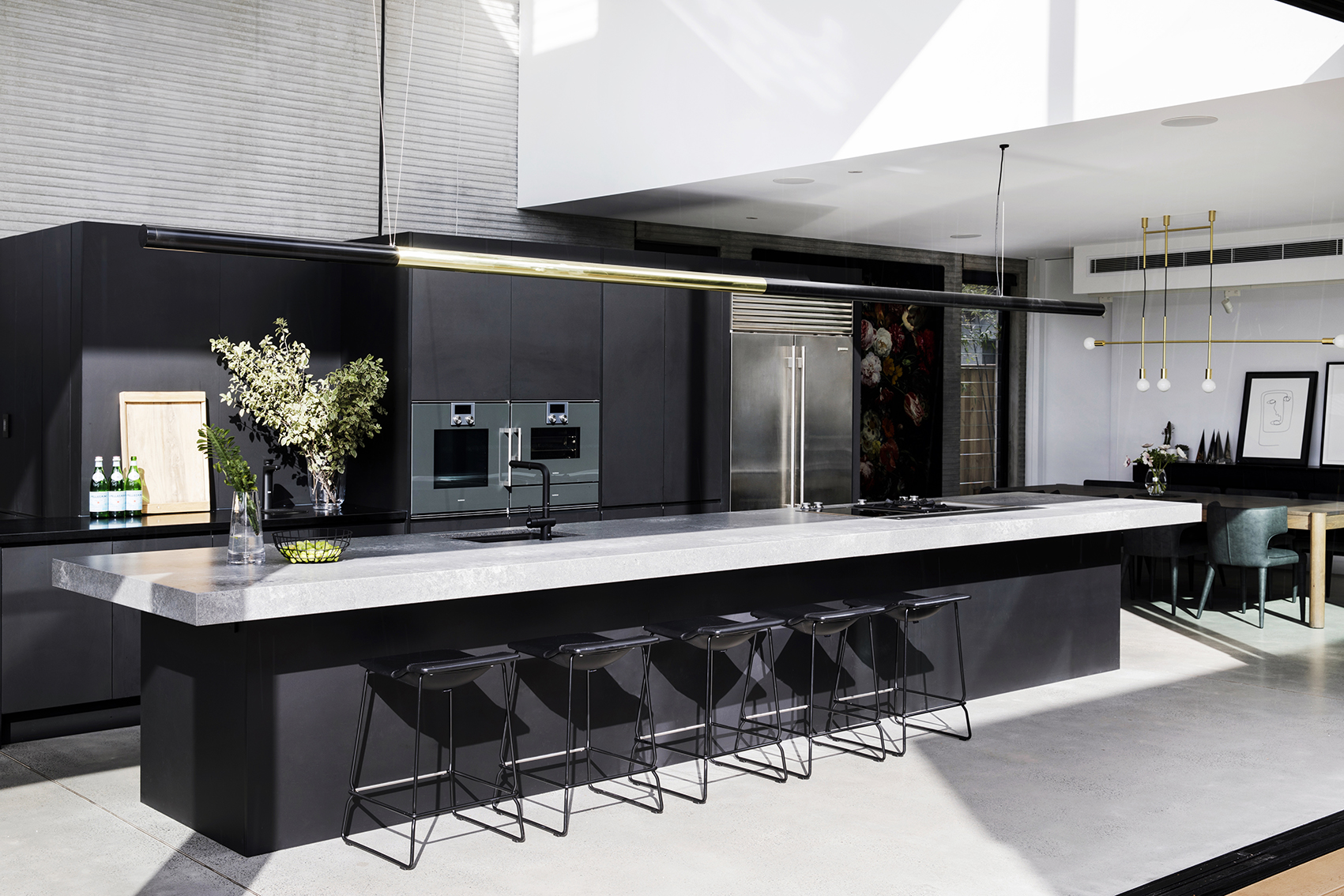 Inspired to create your dream kitchen and style it to perfection?
Book a free in-home design appointment with a professional Freedom Kitchens' designer HERE. For more inspiration, follow @freedom_kitchens on Instagram or download our new Spring catalogue HERE.