There are many impressive accessories you can choose to help enhance your dream kitchen. From pantries, wire baskets and towel rails, all of these additions will make your kitchen more attractive and functional. Carefully consider not only what you like aesthetically, but how well it will perform. Your design consultant can help recommend the 'must have' accessories for your kitchen.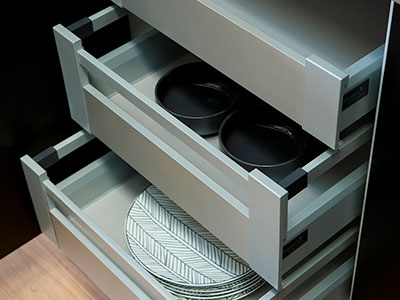 THE PERFECT PANTRY
If your kitchen's small or you want to maximise your storage, internal drawers make it easy to reach everything.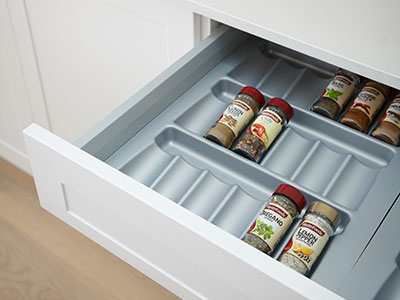 SPICE STORAGE DRAWER
Keep all your spices neat and tidy in this cleverly designed spice drawer so you can enjoy cooking in an organised kitchen.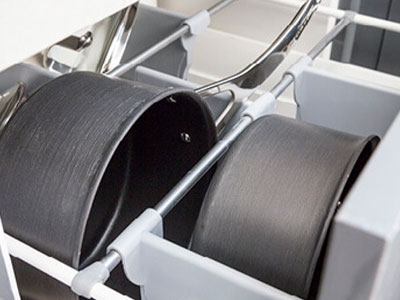 CLEVER DRAWER INSERT
Cleverly designed to maximise storage space, this drawer insert keeps big pots and pans organised and within easy reach when you're cooking.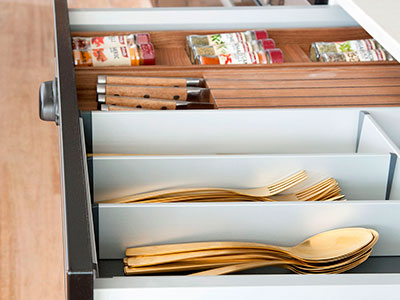 QUICK & EASY ORGANISATION
The Vary Tray Drawer makes organising your cutlery drawer quick and easy so cooking's stress free and enjoyable.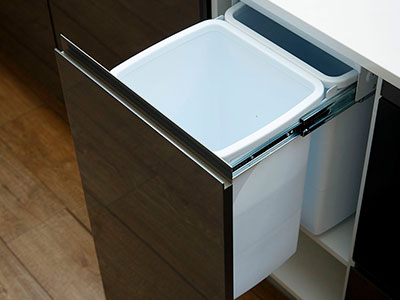 HIDDEN BINS
Hide your bins and attach the lid to the cupboard so it slides out with a self-opening lid for easy cleaning up, recycling or composting.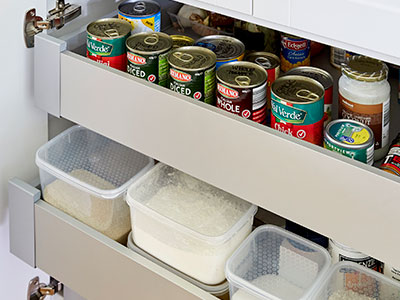 MAKE THE MOST OF CUPBOARD SPACE
Keeping your bakeware, servingware and pots organised and within easy reach is simple with this internal drawer, and you can add gallery rails for pots.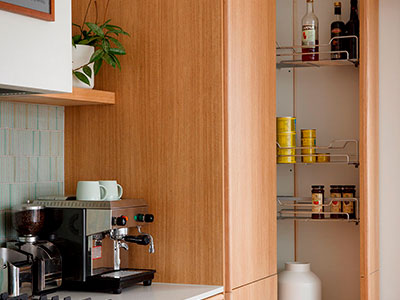 PULL OUT PANTRY
This pull out pantry gives you lots of storage space inside a narrow cupboard. The baskets are adjustable and it's easy to reach everything.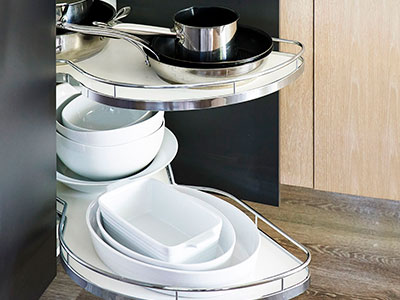 CLEVER CORNER CAROUSEL
This two-level corner half carousel is a clever way to turn hard to reach corners into storage, with swivel shelves making everything easy to reach.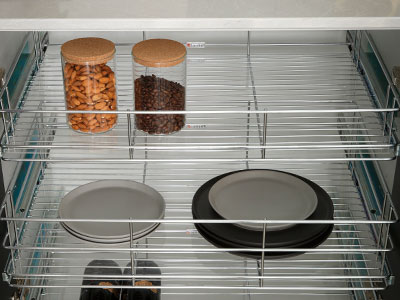 SLIDE OUT STORAGE DRAWER
This clever storage unit makes it easy to keep your pantry organised; storing your spreads, jars and cooking ingredients neatly and within easy reach.