New Year, new decade, new kitchen. Here at Freedom Kitchens we are excited to ring in the new year with the introduction of two new beautiful colours to our ever-popular Sierra cabinetry range- Oyster Grey and Oxford.
Shaker profile kitchen doors are a popular choice for many when undergoing a kitchen renovation and it's easy to see why. They are not only stylish and eye-catching but they also suit a number of kitchen styles- from Hamptons to Coastal, Country and French Provincial. Characterised by a flat centre panel and square edges, our Sierra door features a simple and classic profile that is perfectly suited to modern Australian homes.
White Shaker-style doors are unsurprisingly popular in Australian kitchens. White in general is a fresh and easy colour that is seen not just in kitchens but throughout the entire home and is often recommended for resell reasons. Recently however, influenced by international interior trends, there has been a shift towards other colours such as blacks, greys and gemstone colours. The Freedom Kitchens Sierra range offers a wide selection of colours as well as finishes- and the bold Navy Oxford and Oyster Grey are the perfect addition to this stunning collection.
The Deep Blue
Perfect for those who are not afraid of colour but still wish to create a kitchen that is both modern and timeless, the Sierra Oxford offers a rich, matte Navy door which is sure to turn heads.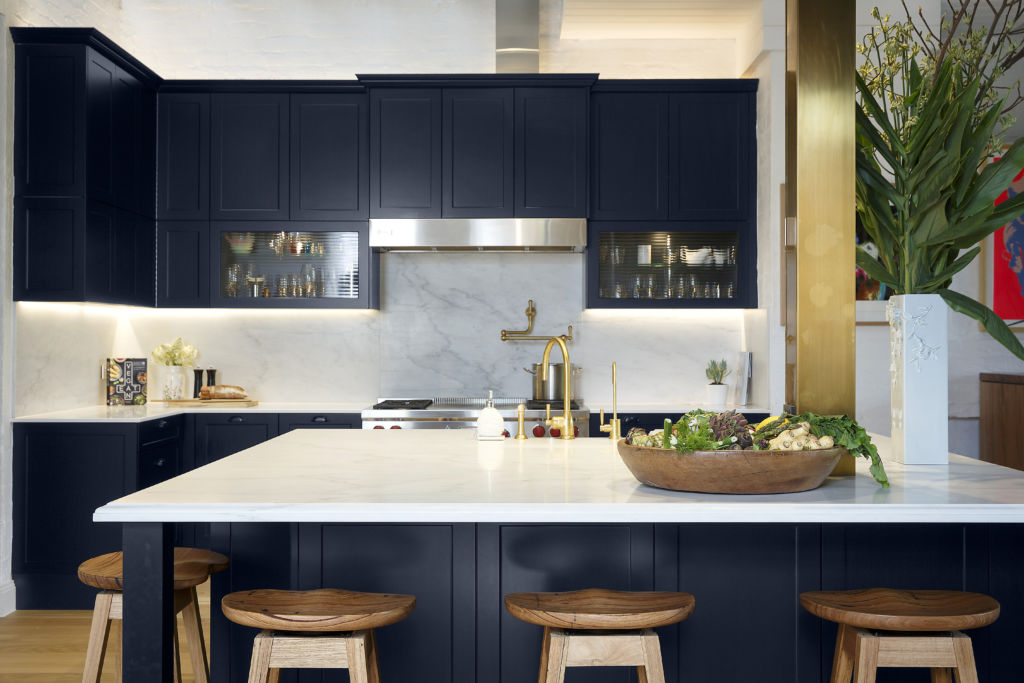 This bold primary-hued door can be used throughout the entire kitchen to create a dramatic space that will ensure that your heart of the home stands out from the crowd. Consider a marble-look benchtops with a clean white base to add brightness, contrast and sophistication – we love Caesarstone's new Empire White with its pure white base and crisp black veins.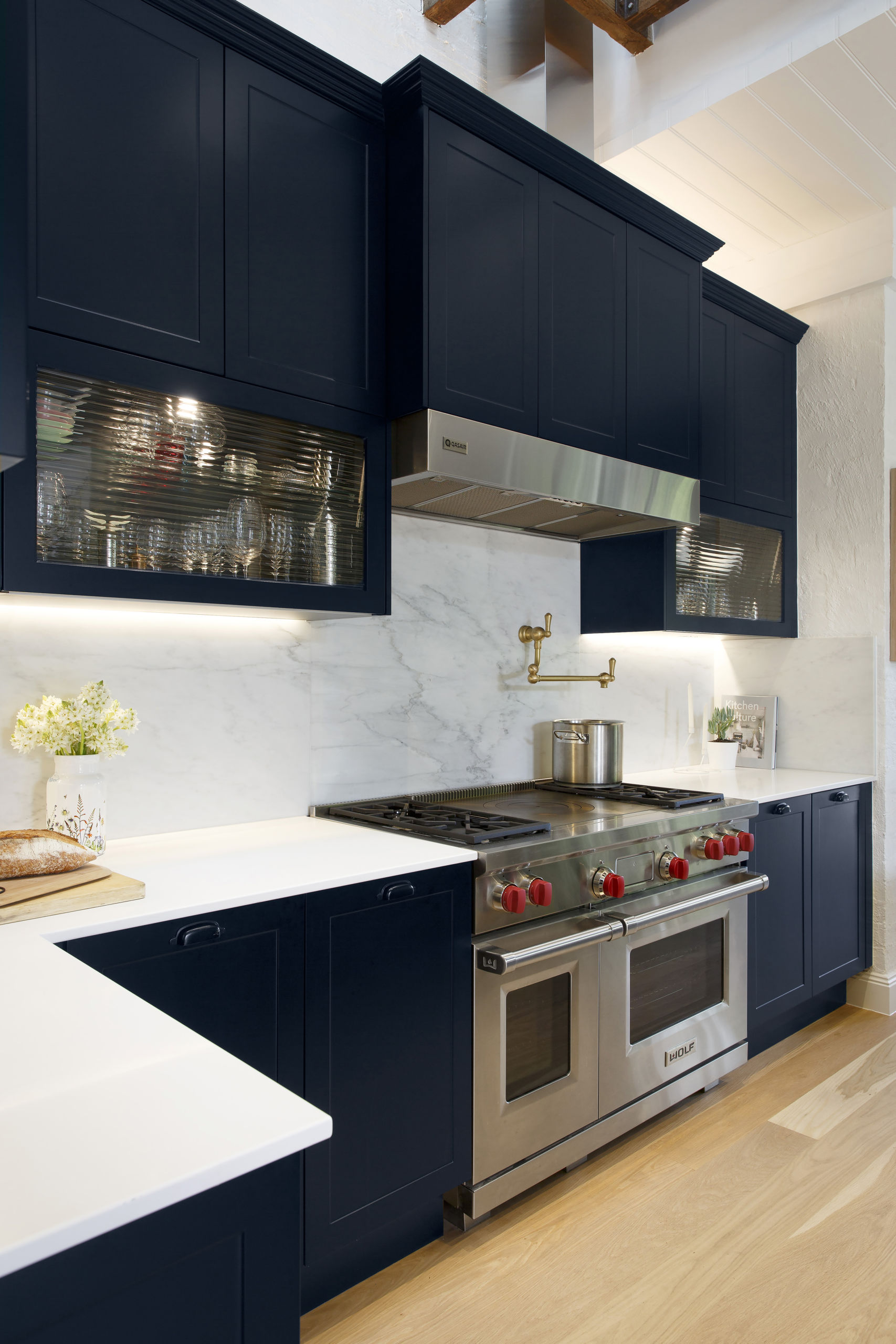 Style tip: Add the midas touch to your all-Navy kitchen with brass or gold-look handles and accessories. Our Brass Bar handle 22-K-102 is the perfect choice!
If using the one colour throughout your entire space seems too much we recommend pairing it with fresh matte white and/or light grey Sierra cabinetry. By using Sierra Oxford solely on a top run of cabinetry or in just in one section of the kitchen it will make it pop without overtaking the entire room.
Style guide: For a modern and slightly unexpected take on what is typically a classic style consider matching Sierra Oxford with black handles and organic concrete-look benchtops such as the new Primordia or Excava quartz options from Caesarstone.
Grey Suits.
Grey kitchen cabinetry in Australian kitchen design has seen a rise in recent times as a fresh alternative to white. The new Sierra Oyster Grey is a matte, soft grey that is very much on trend with its modern yet classic classic look.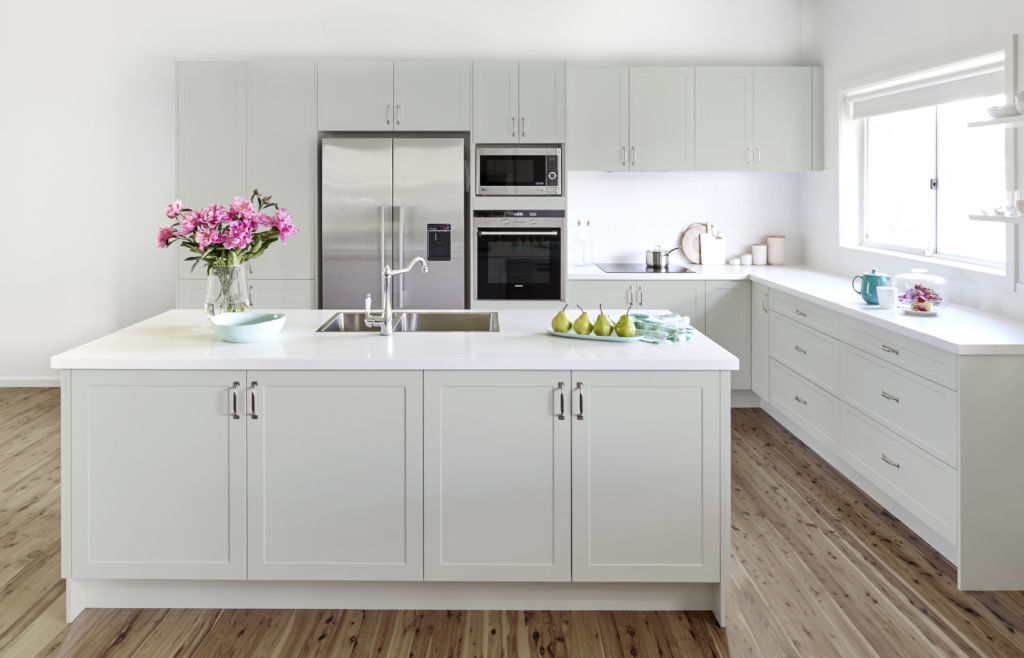 Perfectly suited to the classic Sierra Shaker-profile door, Oyster Grey can be used both across the entire kitchen or mixed with matte white and/or black cabinetry for a multi-layered look depending on your style and the look of the rest of your home.
Classic tops in colours such as Freedom Kitchens Chalk Ceramic laminate or Caesarstone's Frosty Carrina create a chic and timeless palette. Further the complement the look with black or silver hardware – we love a bolder square handle such as our Inox Bar handles which comes in both a black and brushed silver finish.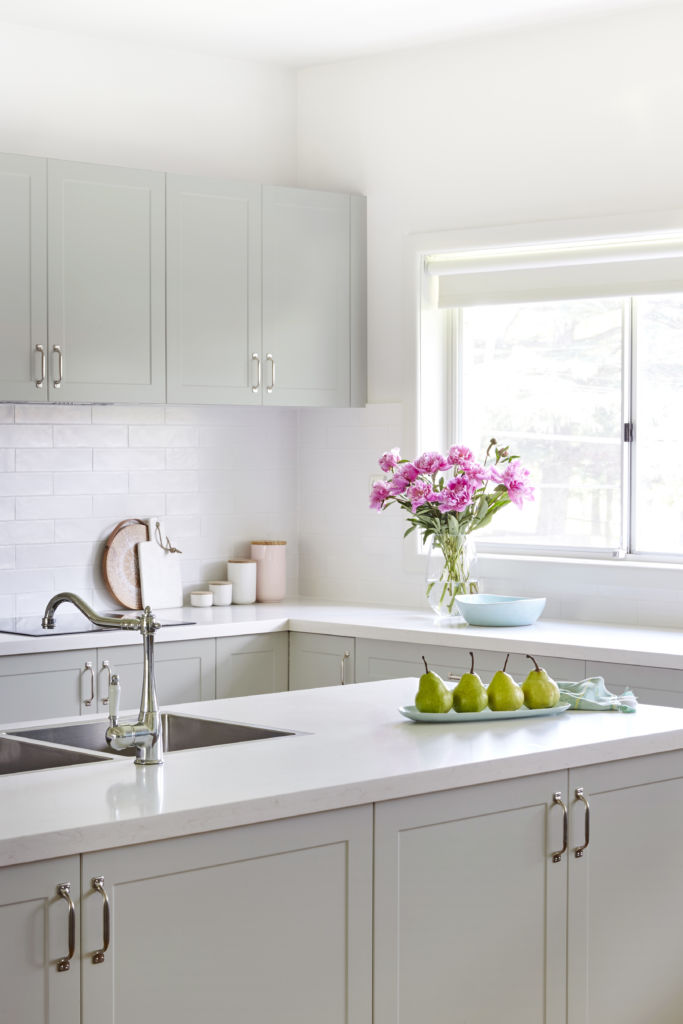 Style tip: Light timber accents are a perfect match for this shade so consider styling with timber boards and pendants as well as decor notes in white- think white roses or hydrangeas, ceramic or glass vases, coral and small sculptural pieces to enhance your Hamptons, Country to Coastal kitchen style.
Fallen in love with colour and ready to bring your dream kitchen to life in 2020?
Book your free in-home design appointment with a professional Freedom Kitchens' designer HERE. For more inspiration, follow @freedom_kitchens on Instagram or download our Designer Files catalogue HERE.