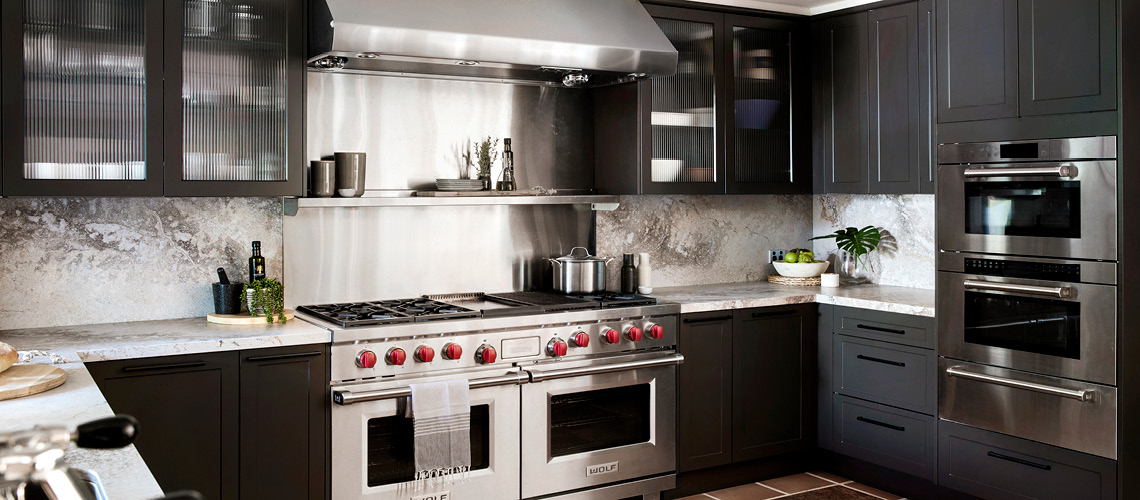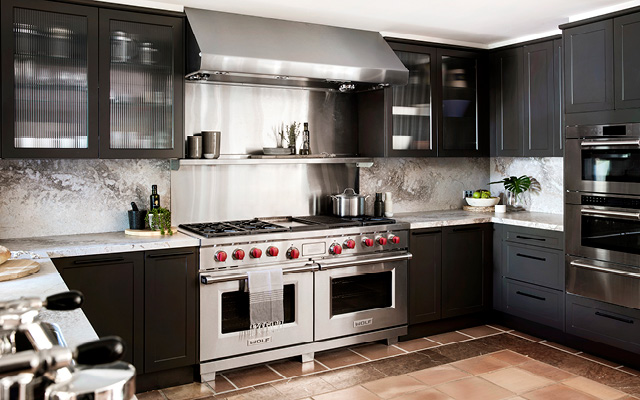 Ideal for those who spend lots of time in the kitchen, U-shaped kitchens are the perfect choice for busy households that love to cook or congregate around the kitchen counter. Learn more about this kitchen layout, the benefits U-shaped kitchens offer and get inspiration from our gallery of modern U-shaped kitchen designs.
What is a U-Shaped Kitchen Design?
A U-shaped kitchen layout features three walls with built-in cabinetry, appliances and benchtops that are all joined to resemble a 'U' shape. This kitchen configuration allows for appliances to be placed within easy reach of each other, as well as versatility of design. For example, you may like to create one side with a generous benchtop creating a causal seating and dining area, perfect for Australian lifestyles and homes.
What are the Advantages of a U-Shaped Kitchen?
Appliances are placed within easy reach of each other
Space is maximized by wall cabinets and built-in appliances
Flexibility and efficiency of design
Generous benchtop space
Allows for multiple cooks in the kitchen
Ability to create a seating and dining area within the design
What are the Disadvantages of a U-Shaped Kitchen?
More corner cabinets and drawers than other kitchen layouts so this needs to be factored in the design to make the most of this corner space
Layout needs 3 walls to be able to set up a u-shaped kitchen
What size space is best for a modern U-Shaped Kitchen design?
U-shaped kitchen layouts are suitable for small, medium and large spaces.
Where can I get an estimate for U-Shaped Kitchen design renovation?
Freedom Kitchens offers a wide range of modern u-shaped kitchen designs. Our experts can help guide you through your kitchen renovation and find the perfect solution for your household. Explore our design gallery below and book a design appointment to get an estimate today.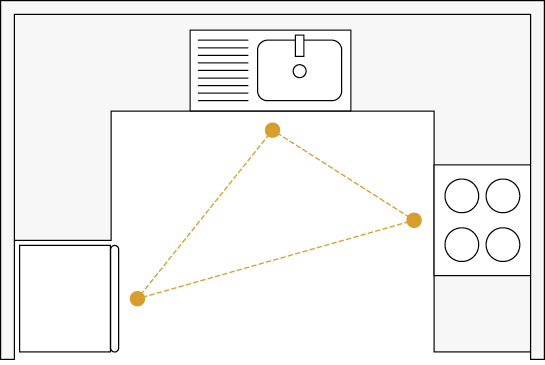 Modern U-Shaped Kitchen Design Gallery
View examples of U-Shaped Kitchen layouts and designs by Freedom Kitchens.