HOW TO MEASURE YOUR KITCHEN
To hit the ground running with your new kitchen design, a drawing of your space with accurate measurements would really help. This means we can start to work together on a 3D model of your new kitchen and provide you with a detailed price at your design appointment. 
Not sure how to measure your space? Don't worry, book a design appointment and one of our designers can provide help when they get in touch!  
THREE STEPS TO MEASURING YOUR KITCHEN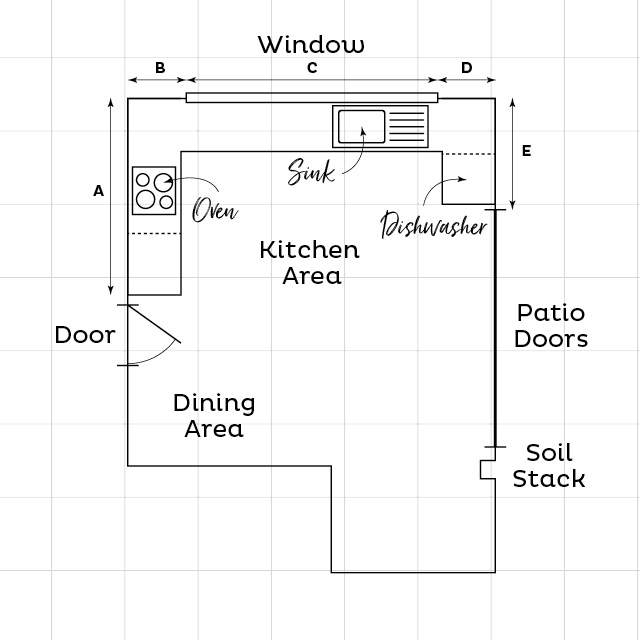 1. Outline
Draw an outline of your kitchen as seen from above. Don't worry, we're not expecting a work of art, just a rough outline will do. Be sure this contains any structural features and protrusions. If it's helpful, you can download some grid paper below.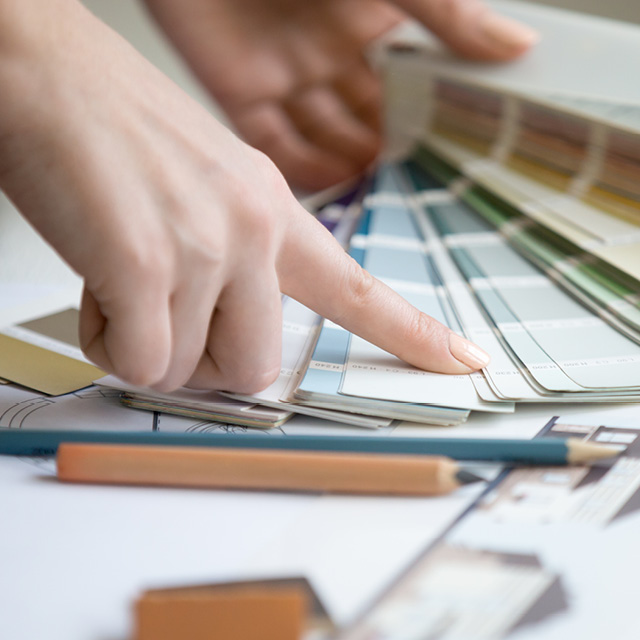 2. Structural Details
Add any openings your kitchen has to your drawing, this means doors, windows and archways. Also, make a note of any boilers, soil pipes or electrical meters, in case they don't sit perfectly with where your kitchen furniture will be.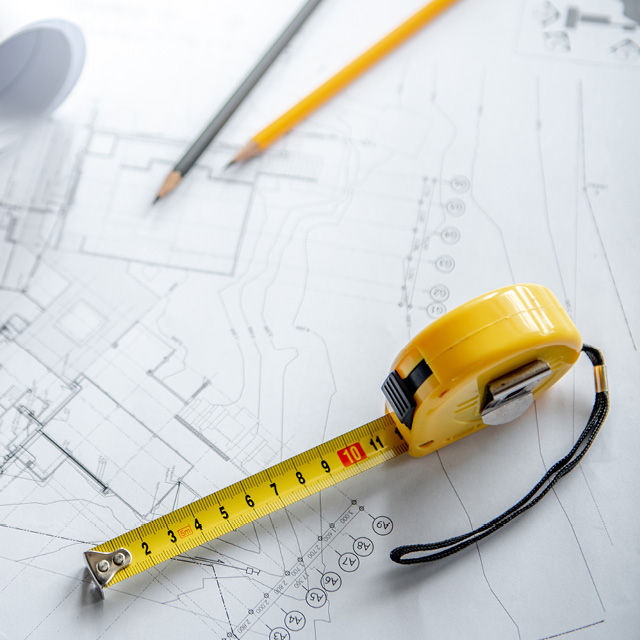 3. Time to Measure
Before your get the tape measure out, the first thing to do is to label all of the critical areas in your plan. This way, the space you're sizing up is defined. Then it's time to start. Use a tape measure and go along of the areas one by one, jotting them down onto your outline as you go.
JUST 4 STEPS TO A NEW KITCHEN
1. Design Appointment
One of our expert kitchen designers will work through your measurements, style, needs and budget. You'll be shown colours and samples to make selections and receive on the spot pricing. Simply pay 10% to get started.
2. Site check
Once we receive all your appliance details a check measurer will come to your home to measure the site against the plans and chosen appliances, ensuring all details are accurate.
3. Final plans and costing approval
After the progress payment is made, the final plans and price will be supplied for your sign-off. You can view your final plans and communicate with us at any time via 'my kitchen', our online communication portal.
4. Delivery & Installation
After final payment is made, you can expect your Designer Kitchen to be delivered to you, ready for your builder to install it. A beautiful new kitchen doesn't get any simpler than this!
MASTERED YOUR KITCHEN MEASUREMENTS?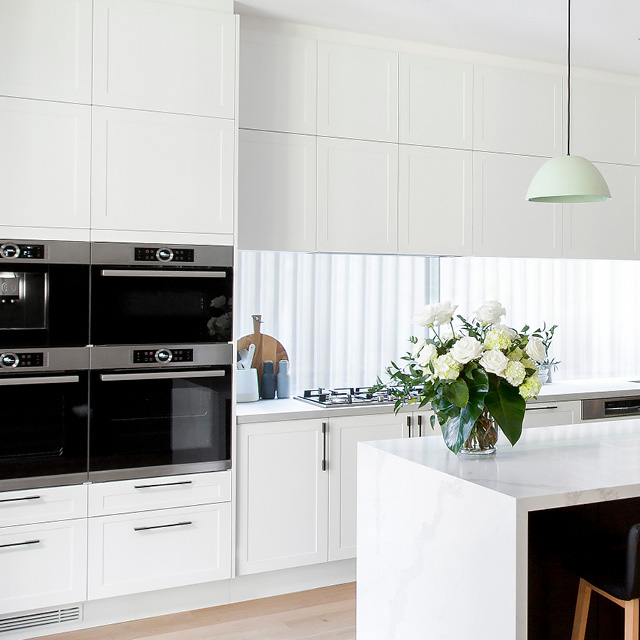 Explore our Cabinet Ranges
Why not take a look at our kitchen ranges, so you can start to make some topline decisions about what you are looking for. Shaker perhaps? Maybe modern?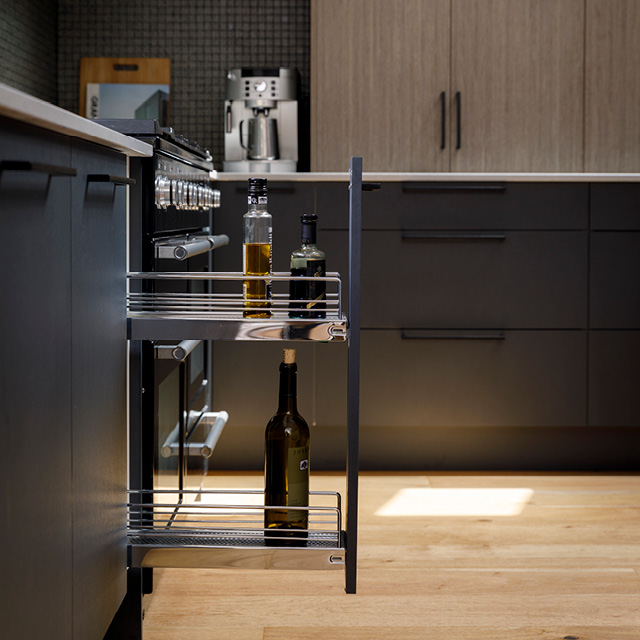 Explore our Kitchen Accessories
We know it's important to be able to accessorise your kitchen, your way. So why not take a look at our worktops, handles, sinks & taps to see how you can make your new kitchen fit your family.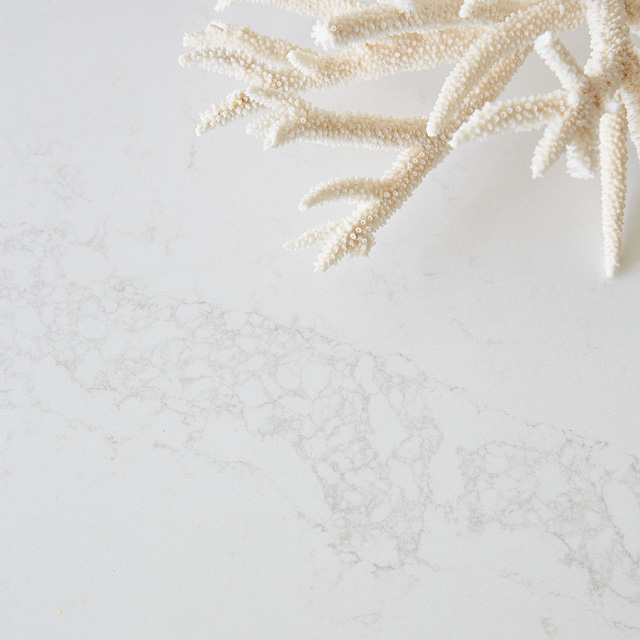 Explore our Kitchen Benchtops
Benchtop encapsulate stylish and affordable luxury for differing individual budgets and aesthetic preferences. Explore our laminate and quartz surface benchtops.