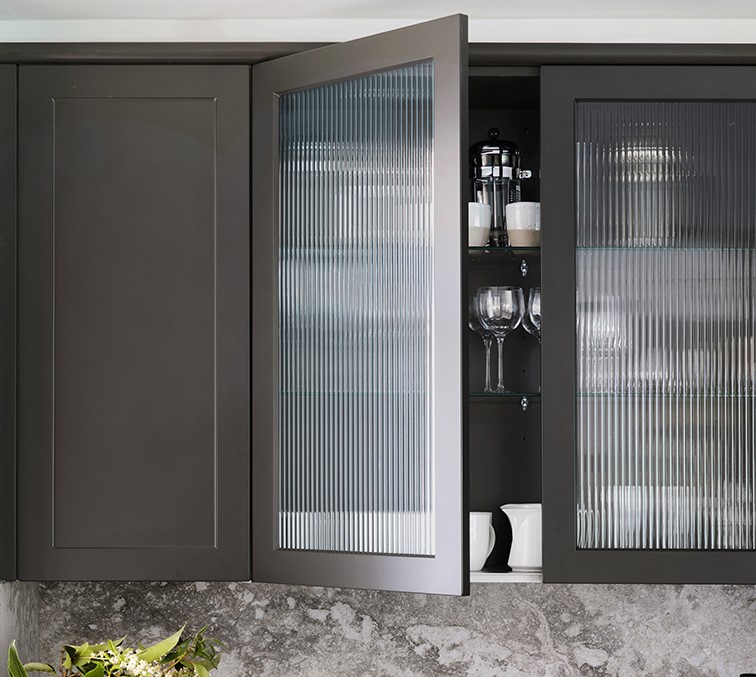 Your cabinets should be more than just stylish to look at – they should have quality design features that function efficiently for your daily storage needs.
You can rest assured that Freedom Kitchens cabinets are expertly designed and manufactured in our local factory in NSW to the highest of industry standards. 
Wondering which features determine high quality functionality? Here are some of the key material components and features you'll find in our cabinetry.

Materials
Our high quality Thermo-laminated surfaces doors, drawers and panels feature thick edging (16-19mm depending on the style).  They are made of non-porous and highly-moisture resistant MDF board, making them strong, easy to clean.  Resistant to scratches and warping, they hold up against the usual bumps and knocks of a busy household, and are suitable not only for your kitchen but also your laundry.  The same panels can also be used to construct other functional features in your cabinetry, such as open shelving and built-in wine storage.
Certain models also come with ABS matching on the edges for wrap-around protection, and the choice of glass doors – a practical feature for sections of cabinetry where you want to easily see what's inside.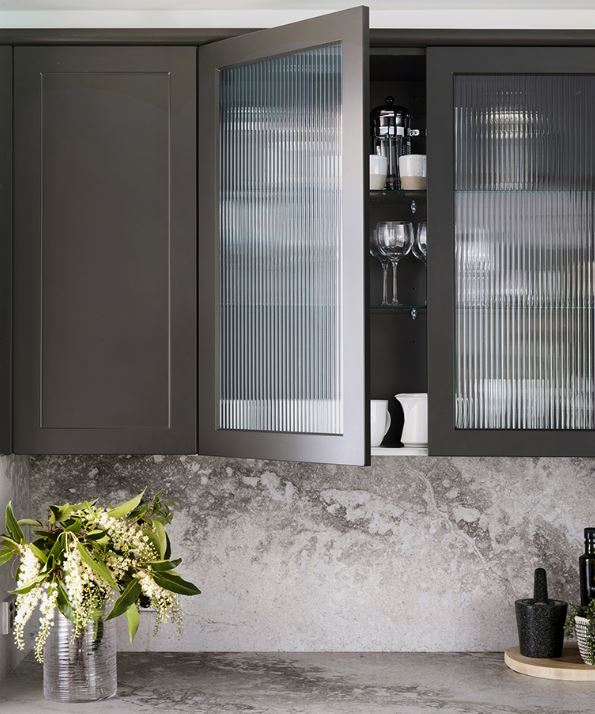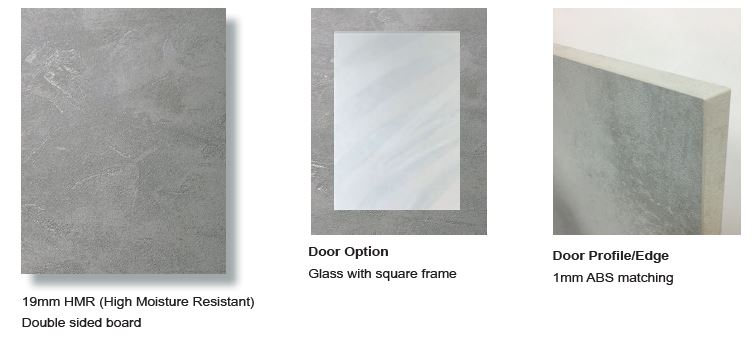 Handles / Touch catch
Handles are a functional feature but you don't necessarily need them if it doesn't suit the style of your kitchen design – there is also the option to go without handles, opting instead for a touch-catch mechanism to open and close.  
In fact many customers choose to use various styles of handles only on their base cabinets, drawers, and integrated appliances (where they are a very practical feature), and have touch-catch on their overhead cabinets to keep the look clean. 
Both options with Freedom Kitchens ensure you get a high quality mechanism to open and close your cabinet doors and drawers.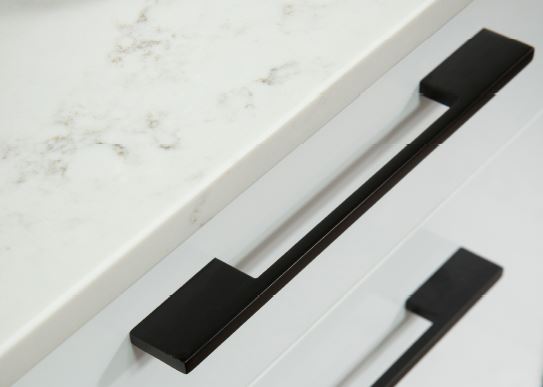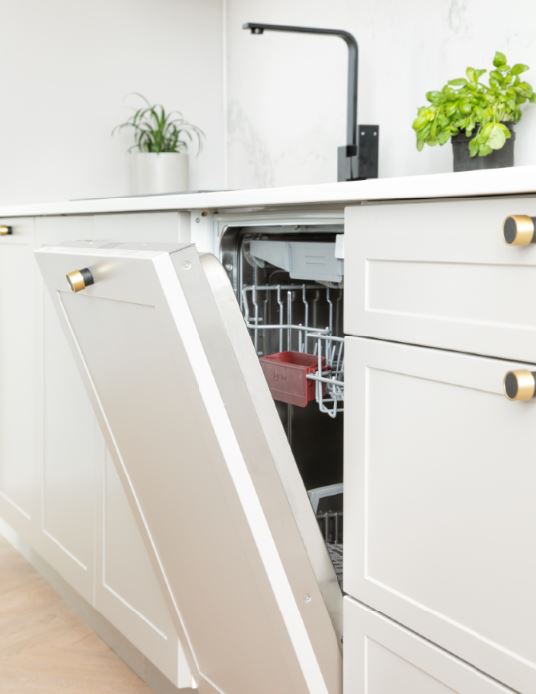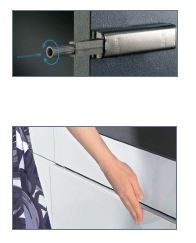 Soft Close feature
One very noticeable sign of quality cabinetry is whether the doors and drawers are soft-close. Without this, they can be slammed – making them both dangerous as well as noisy.   All Freedom Kitchens cabinets and drawers have this premium soft-close feature built in as standard, across not only the Designer range but also the Essentials ready-to-assemble flat pack range.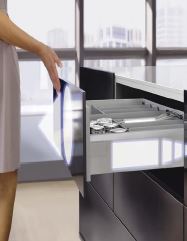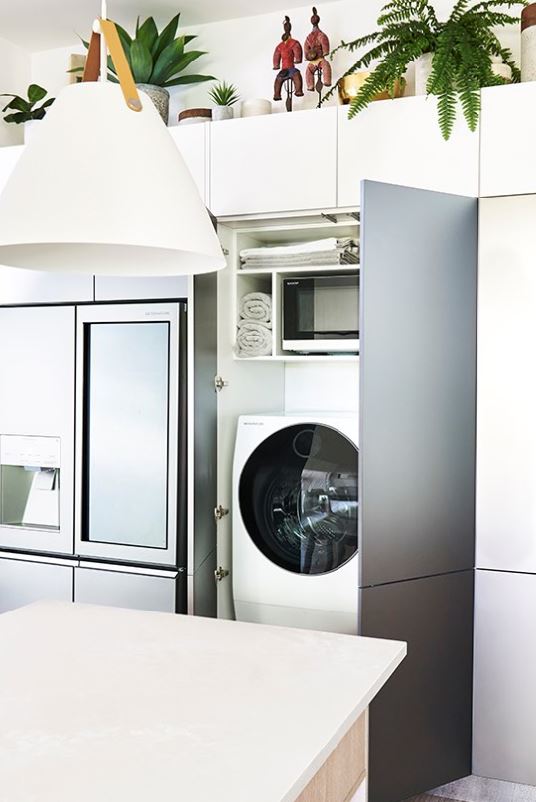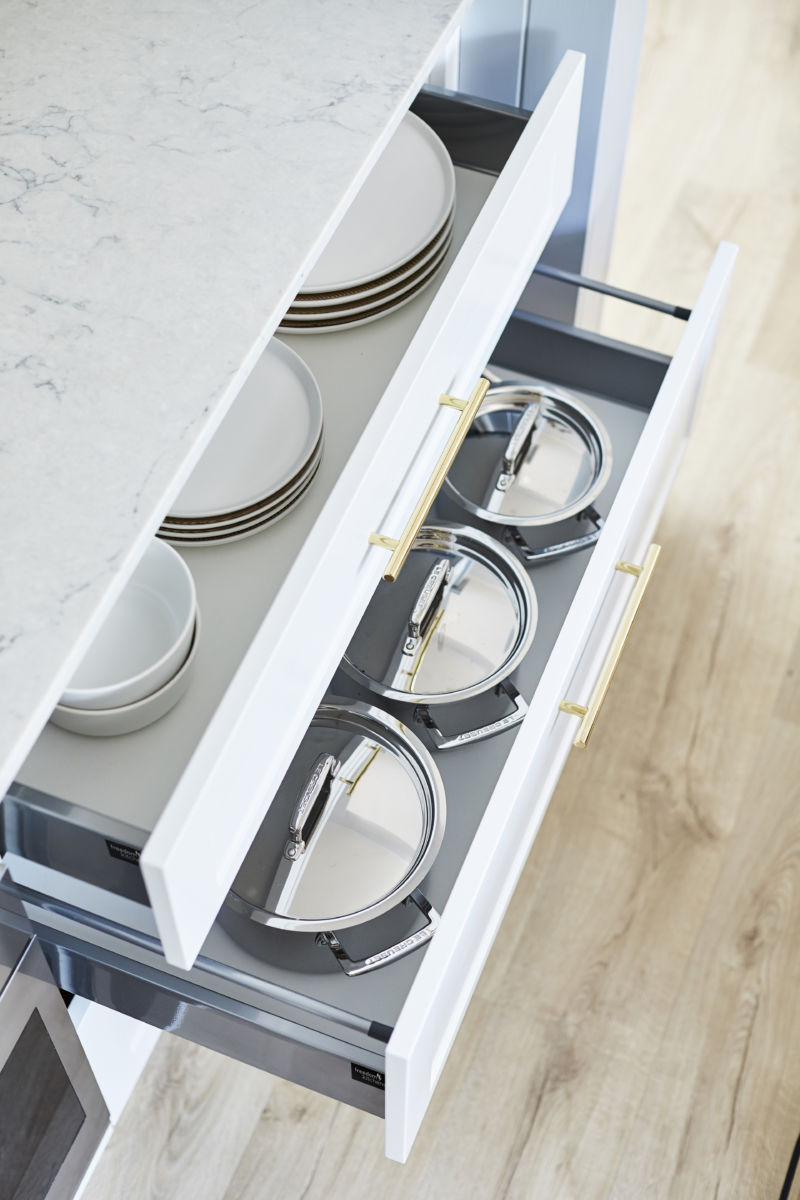 Accessories
Well made cabinets are complemented by quality storage accessories. This includes things like pull-out racks and wire baskets, cutlery drawers, inserts for organizing cutlery and other utensils, corner carousels and blind corner Le Mans shelves to maximize otherwise unusable corner spaces.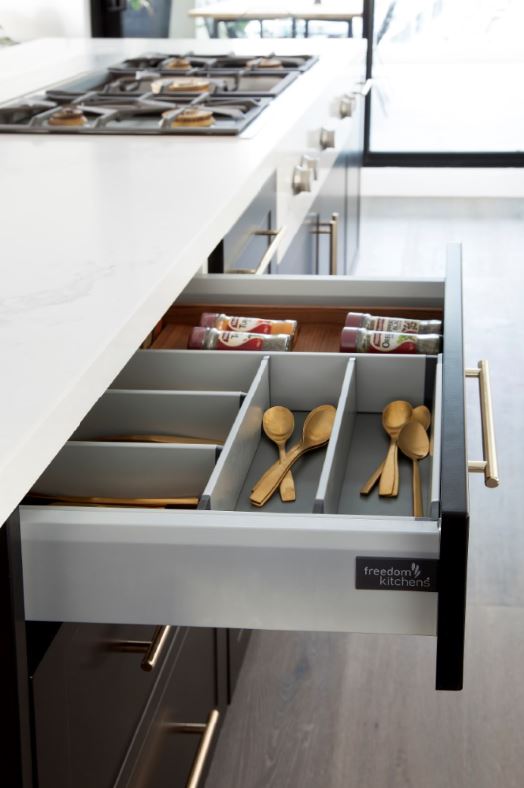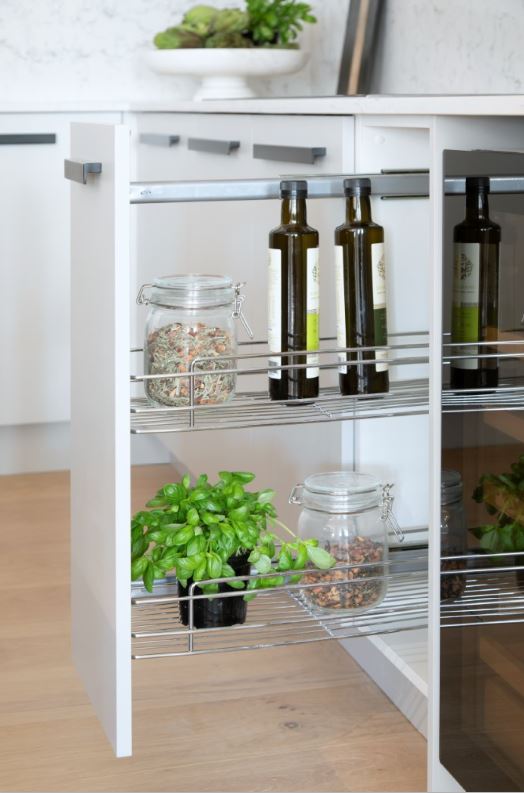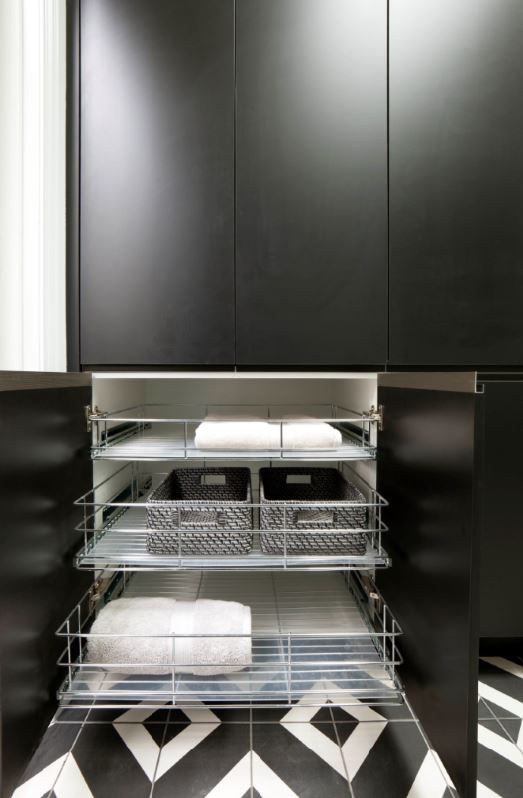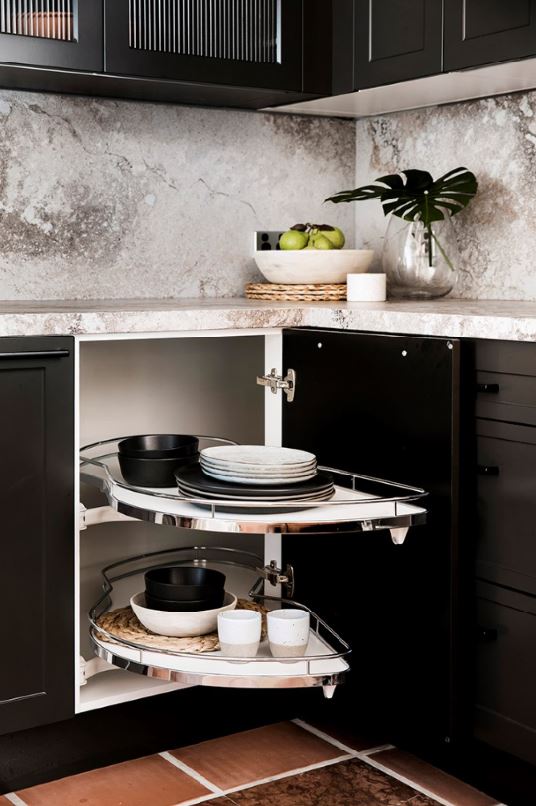 To begin designing a kitchen with quality features, start your own kitchen journey today! 
Click HERE to download our latest catalogue,or click HERE to book a free design appointment at your home.