Your kitchen cabinetry selection is one of the main ways you can define your kitchen style. Whether you love a modern, Hamptons, coastal, country, or Mid-century modern style, the door profile you select will allow you to create the look you love.
We are proud to offer a wide selection of door profiles from flat styles to Shaker-inspired and panelled, available in a range of colours and finishes. There is a door profile to suit any style and home! Discover our most popular door profiles below – which one is the perfect fit for your new Freedom Kitchen?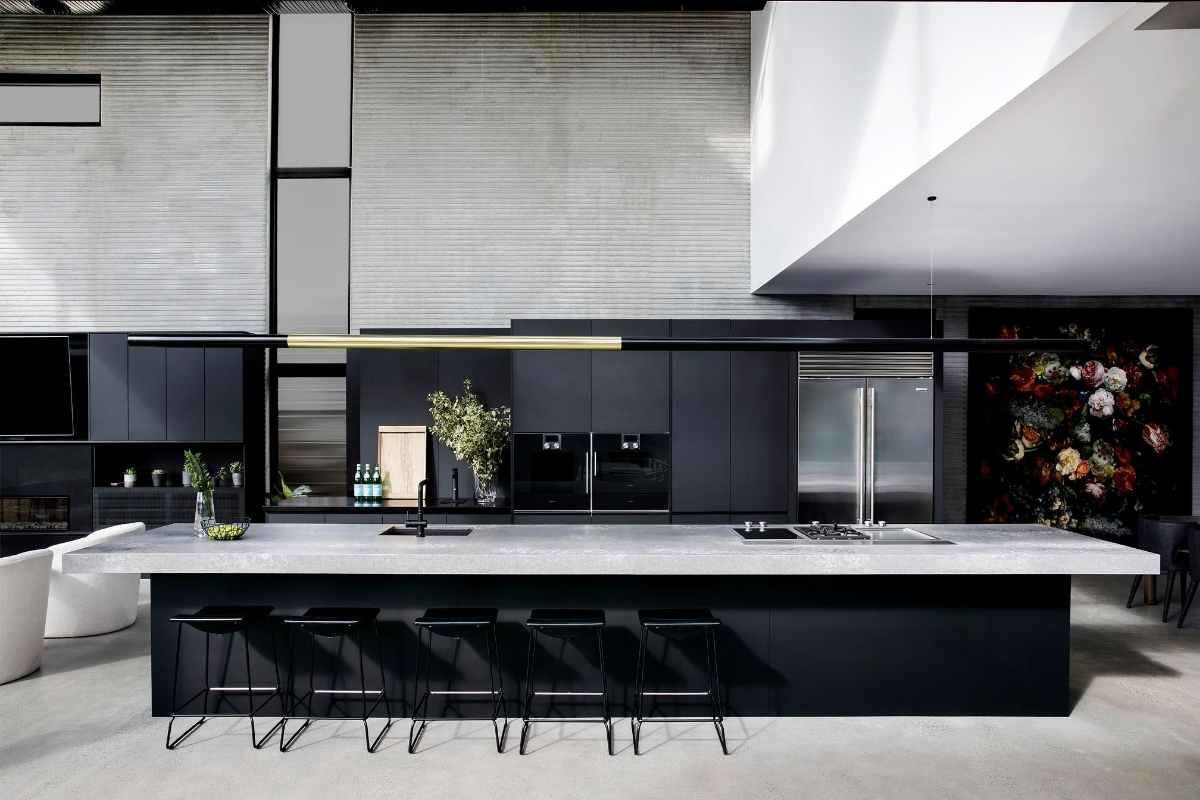 Flat-panel doors are seeing a rise in popularity because they create a blank canvas on which to build your kitchen style. Sleek and seamless, they are perfect for a uber-modern or industrial kitchen style, pair with touch-catch or our Peak integrated handles to complete the look.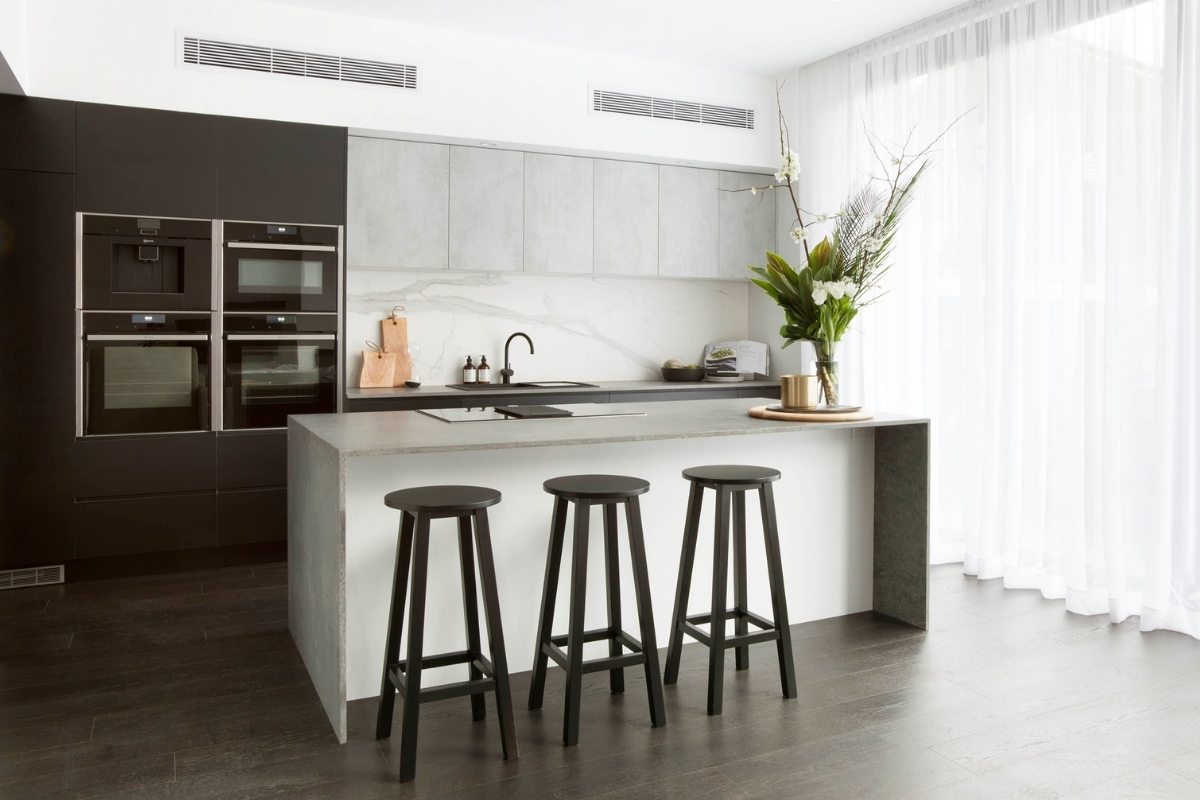 The possibilities are virtually endless with the flat profile doors that we offer within our Designer Range, including our Alaskan, Impressions and Iceland designs, which cover various colours and textures. We also offer our on-trend Luxe Supa Matt doors that showcase saturated tones and a smooth, pure matte finish in both white and black. Finally, don't overlook our Luxe Beton Texture, a concrete-look and textured cabinet which is ideal for creating a kitchen with industrial luxe appeal!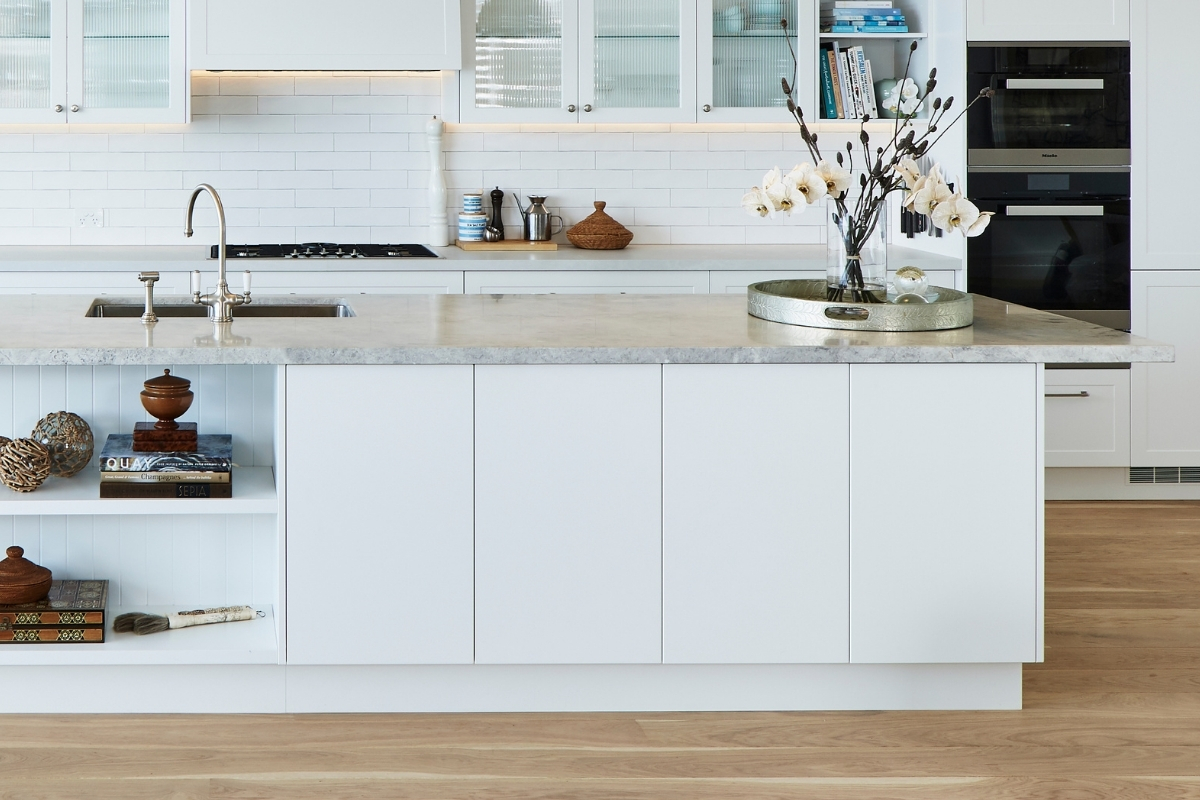 A solid door profile with a 3mm pencil round edge for a seamless look, Tiffany is the perfect choice for a modern kitchen. An elegant and sleek take on a traditional flat door, it comes in a range of colours and has a smooth matte finish. Use it on its own throughout your entire kitchen or mix and match with other styles within our range – we love to pair with our Sierra doors as shown in the kitchen above!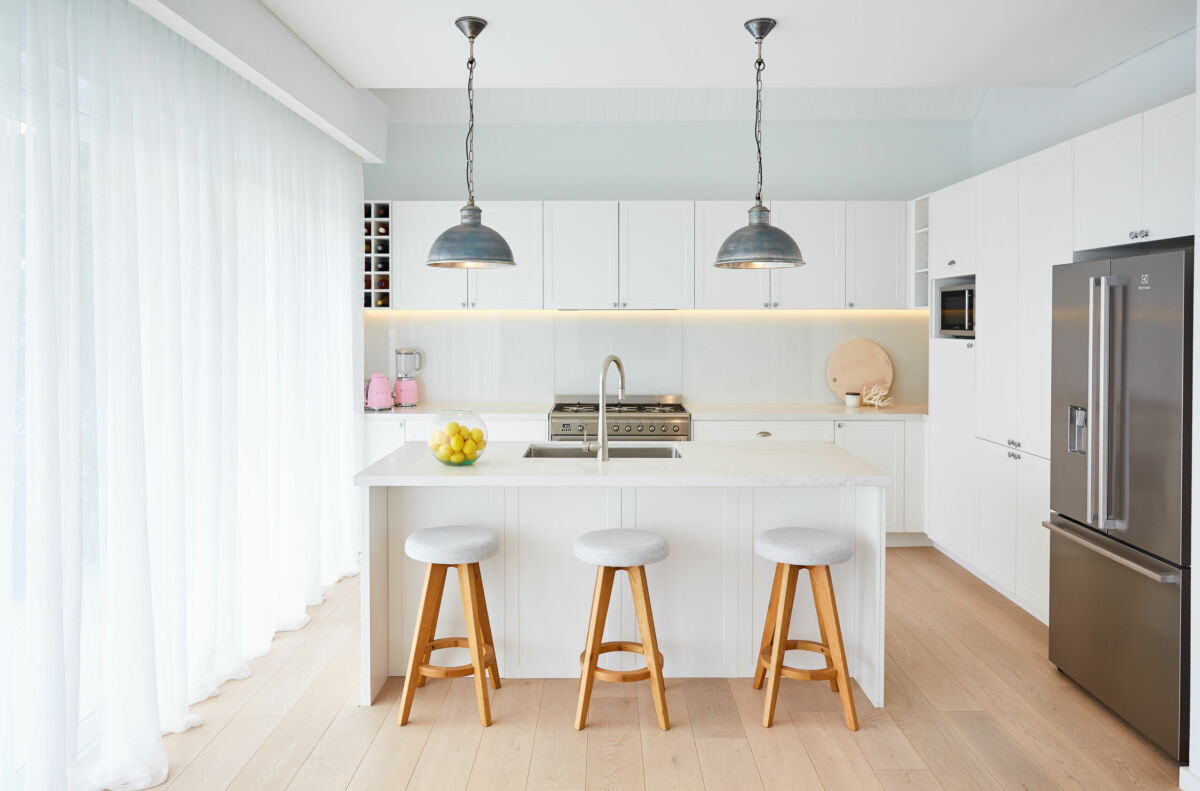 With its simple square indent, our Sierra door is a beautifully modern take on a Shaker-profile door. It's also one of our most requested cabinet styles, which is no surprise given that it suits several kitchen styles, in particular those celebrating the Hamptons, country and French Provincial look.
Available in a number of stylish colours ranging from classic whites, creams, greys and blacks, we love to use Sierra doors throughout the entire kitchen, either opting for a one tone palette or combining two for a bold look. Your choice in handles, accessories and appliances will enhance the look that you want to achieve, as the Sierra works well in a modern space with matte black hardware, as much as it suits creating a classic look with pops of brass and a subway-tiled splashback.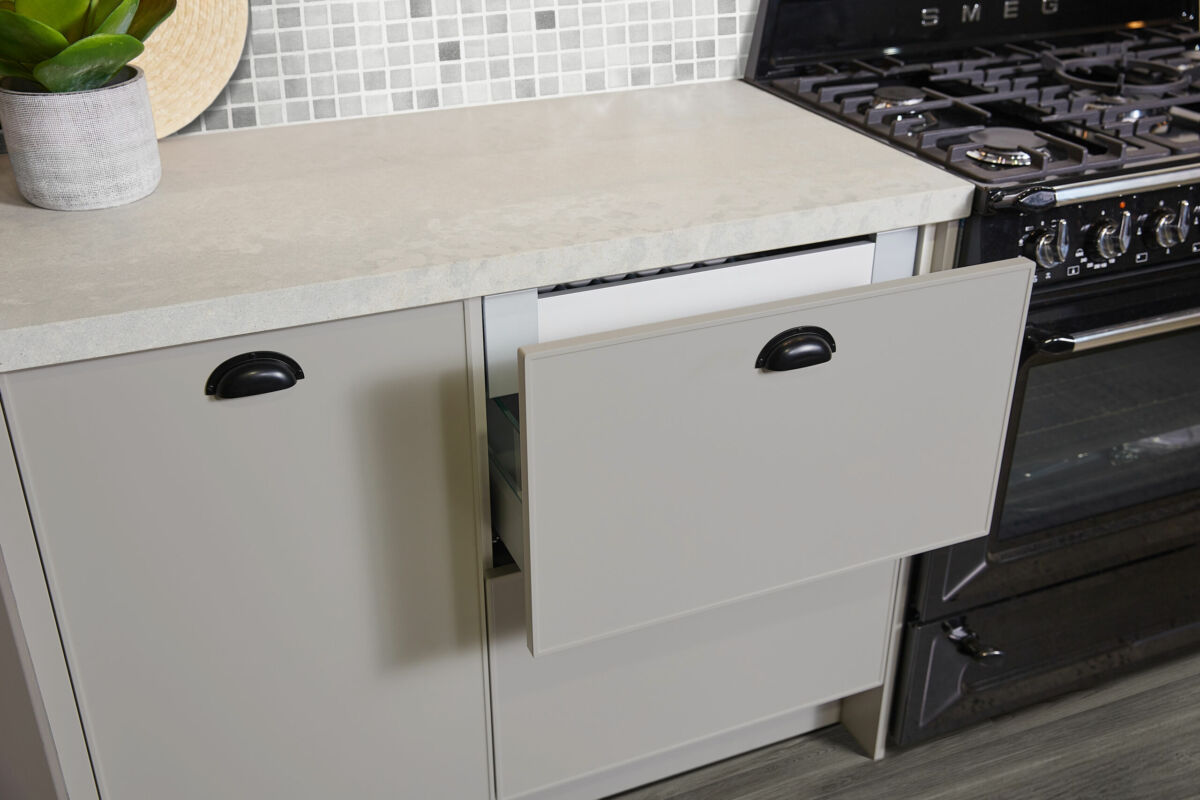 If you love the Shaker look, but Sierra's detailing is too bold for your taste, Cora is a wonderful alternative. With its thin Shaker-style detailing close to the edge of the door, Cora is a sophisticated and subtle cabinet choice. Cora works exceptionally well in a contemporary Hamptons-inspired kitchen and home. Select cabinetry in crisp whites or soft greys, coupled with marble-look benchtops, a variety of tiled splashbacks and black handles for an eye-catching look.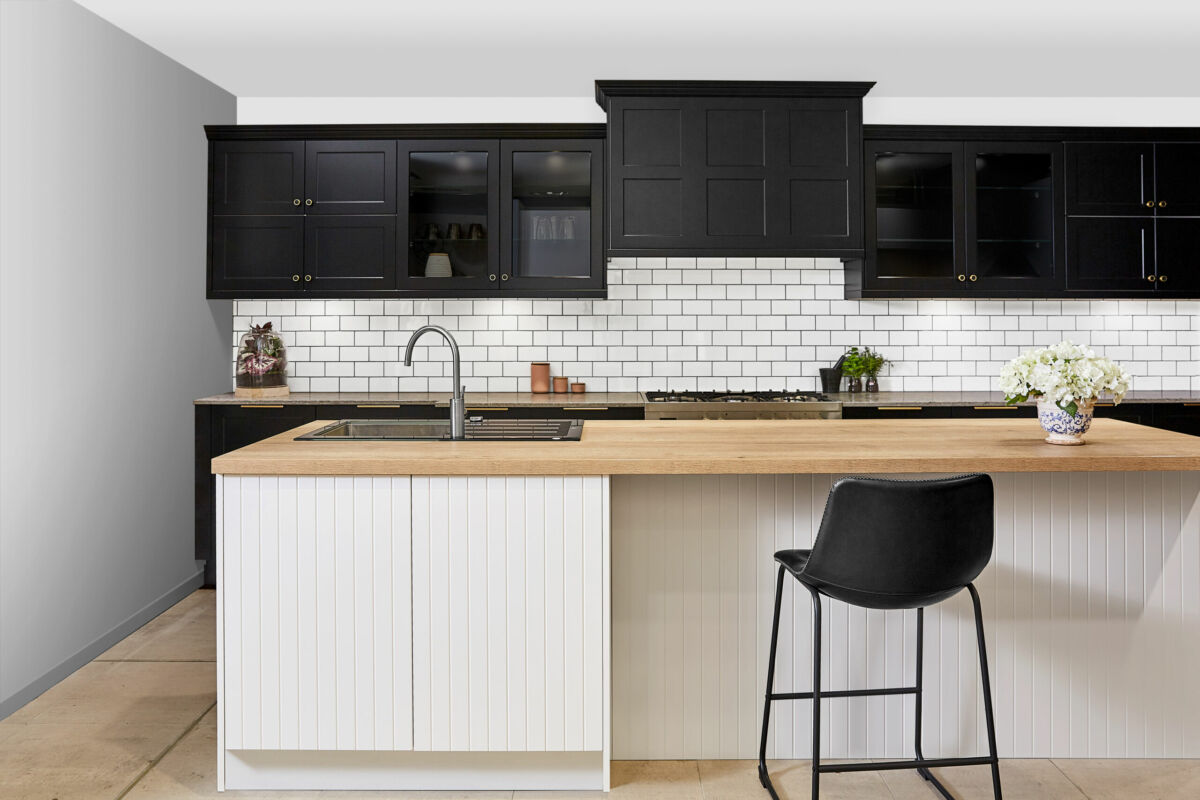 Complementing a coastal or country-style kitchen, Vera is a panel-look door profile available in a matte finish. Make it stand out by mixing and matching it with a different door profile and bring your dream style to life. For example, you may like to consider pairing it with our Sierra Shaker-style doors in a different colour way and gold-look handles for a layered and luxe take on a Country-style kitchen.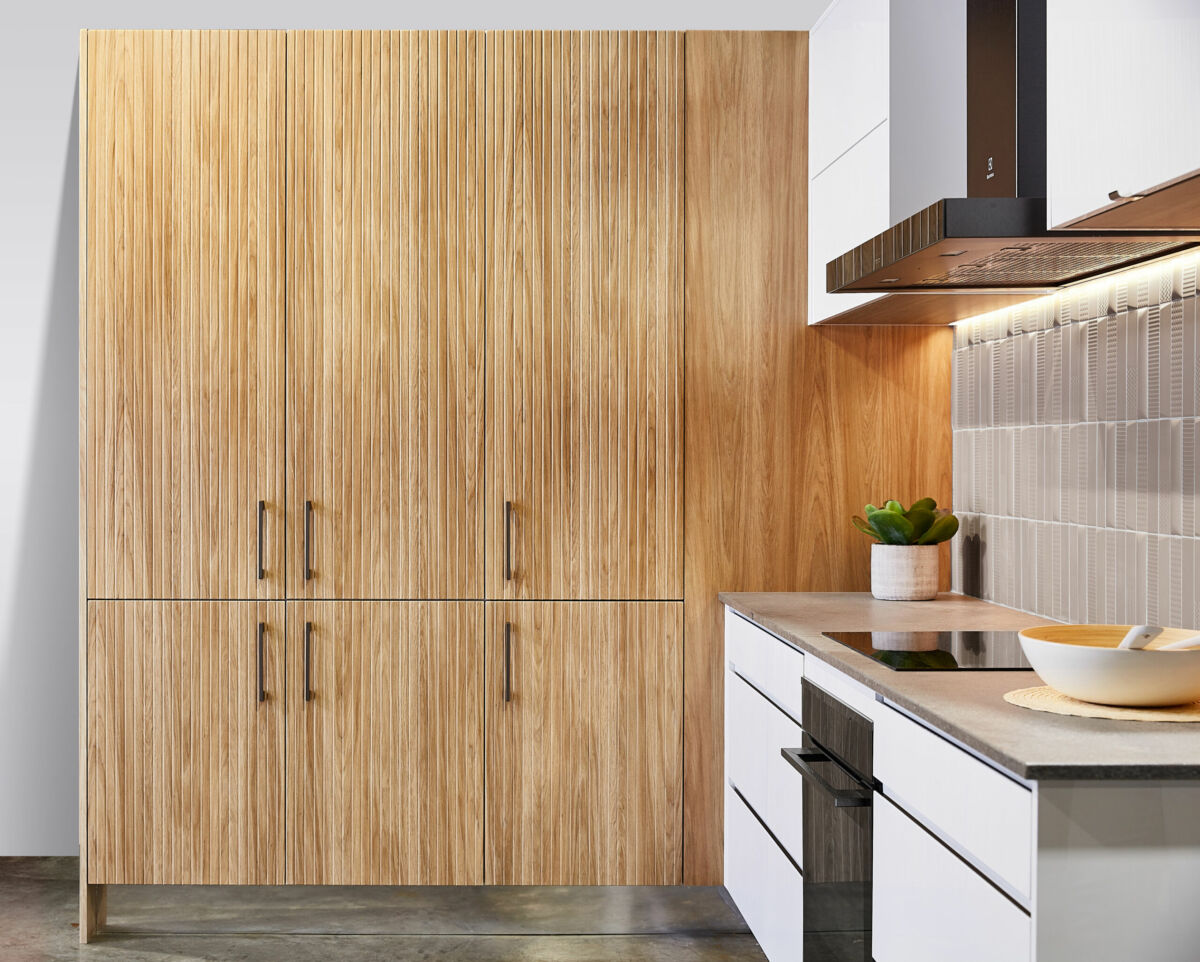 Make a statement with Verity, our decorative, vertical fluted door profile. This eye-catching design is available in an on-trend matte finish in a range of fashionable colours. It is perfectly suited to evoking a Mid-century modern style which can be created by opting for a light timber look, complemented with sleek white cabinetry and chunky handles.
Ready to see how you can create your dream kitchen with our various profile door designs?
Don't wait – start your own kitchen journey today!
Click HERE to book a free design appointment at your home or via video call, or click HERE to download our latest Designer Range catalogue.