Roses are red, violets are blue, let us help you choose the perfect Caesarstone® benchtop for you!
Love is in the air this week, and here at Freedom Kitchens HQ we want to help you find your perfect match – between your dream kitchen style and the perfect Caesarstone kitchen benchtop design.
Why Caesarstone®? The perfect complement to the premium cabinetry, hardware and accessories we offer at Freedom Kitchens, Caesarstone® is an elegant surface that has a seamless texture and is manufactured from natural quartz. Caesarstone colours mimic natural stone and looks, they are durable, easy-to-clean and maintain. 
Contemporary with Caesarstone.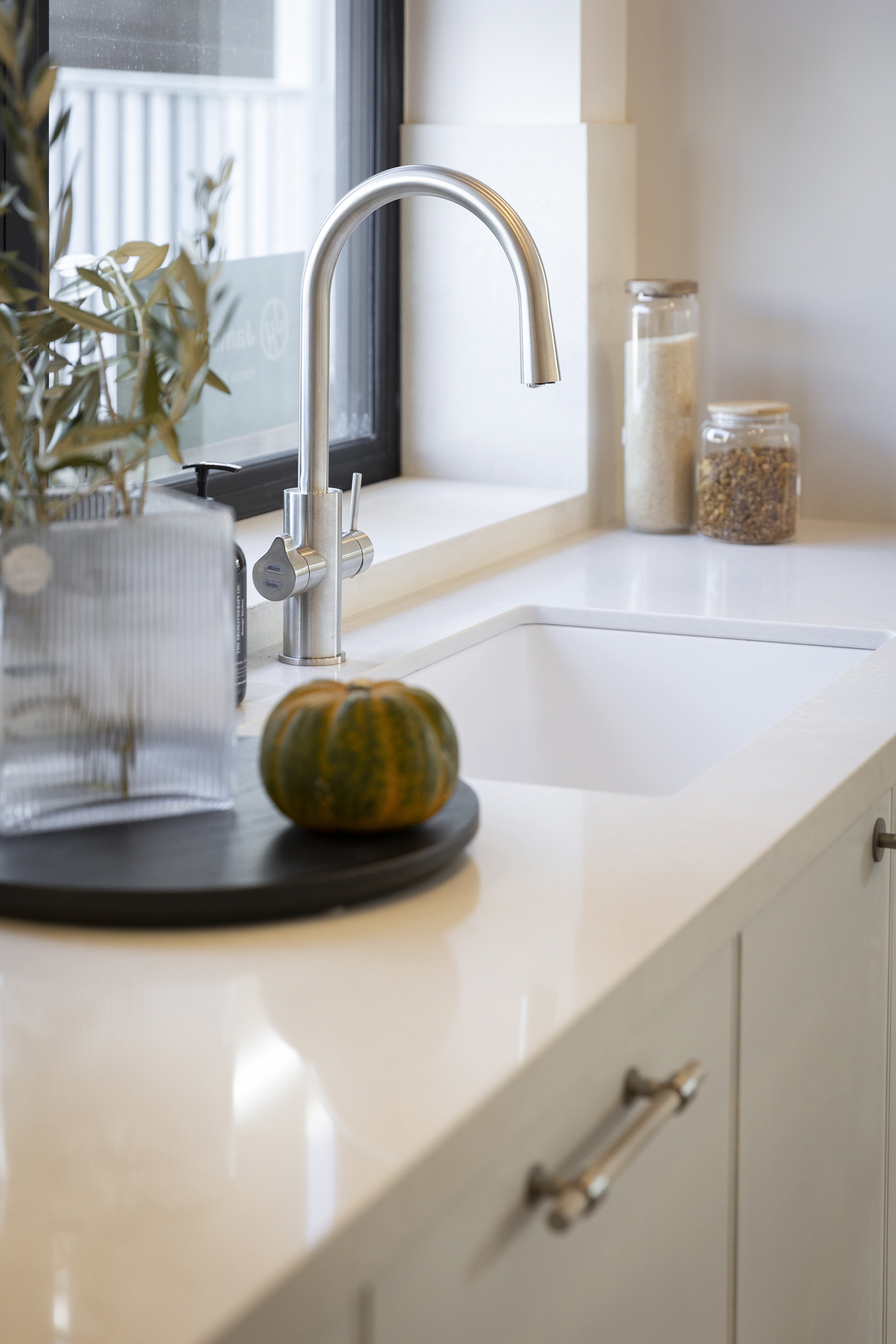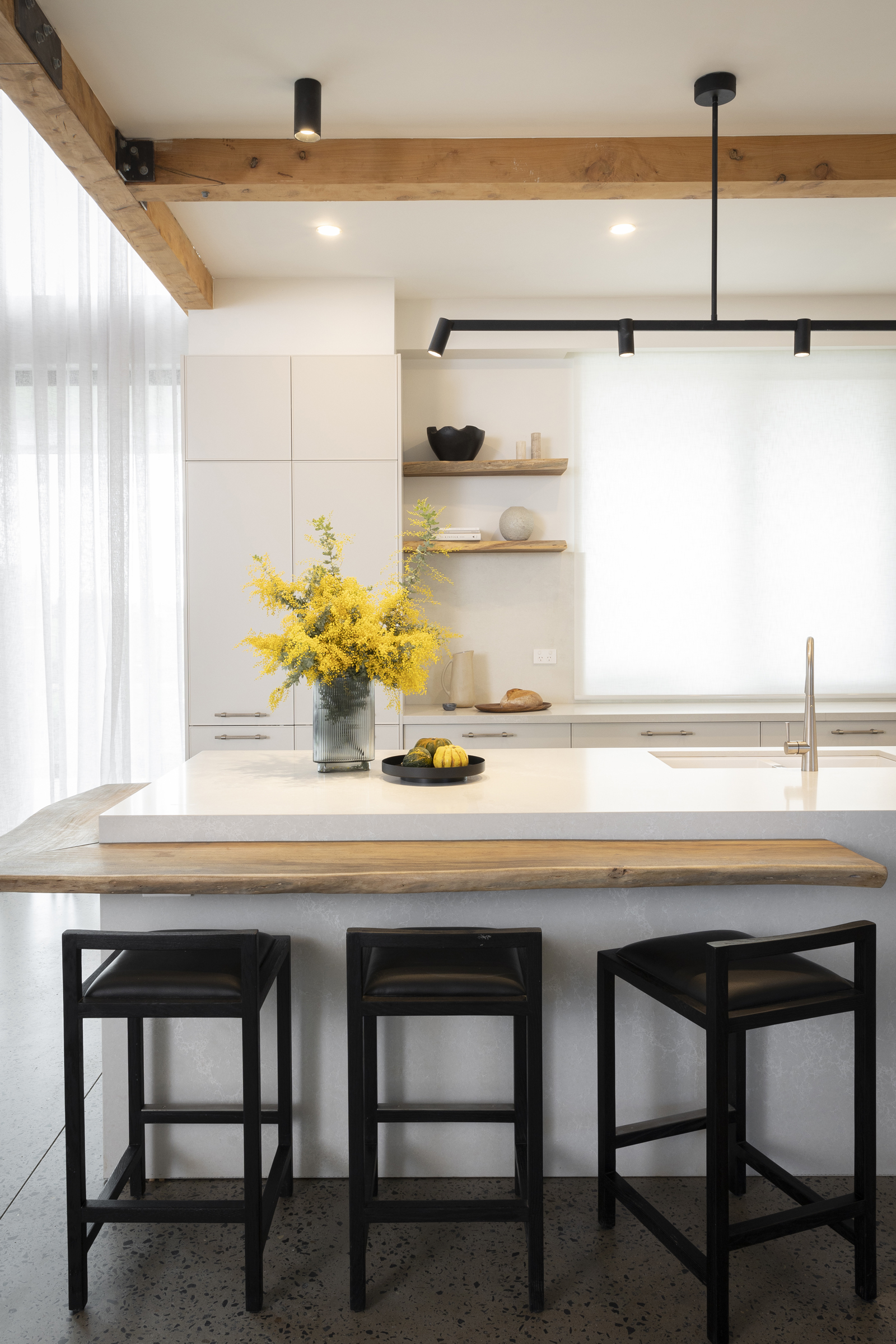 The Caesarstone® kitchen benchtop above is Alpine Mist – a cool grey background with delicate, crisp white veins, this has been paired with light cabinetry and timber accents.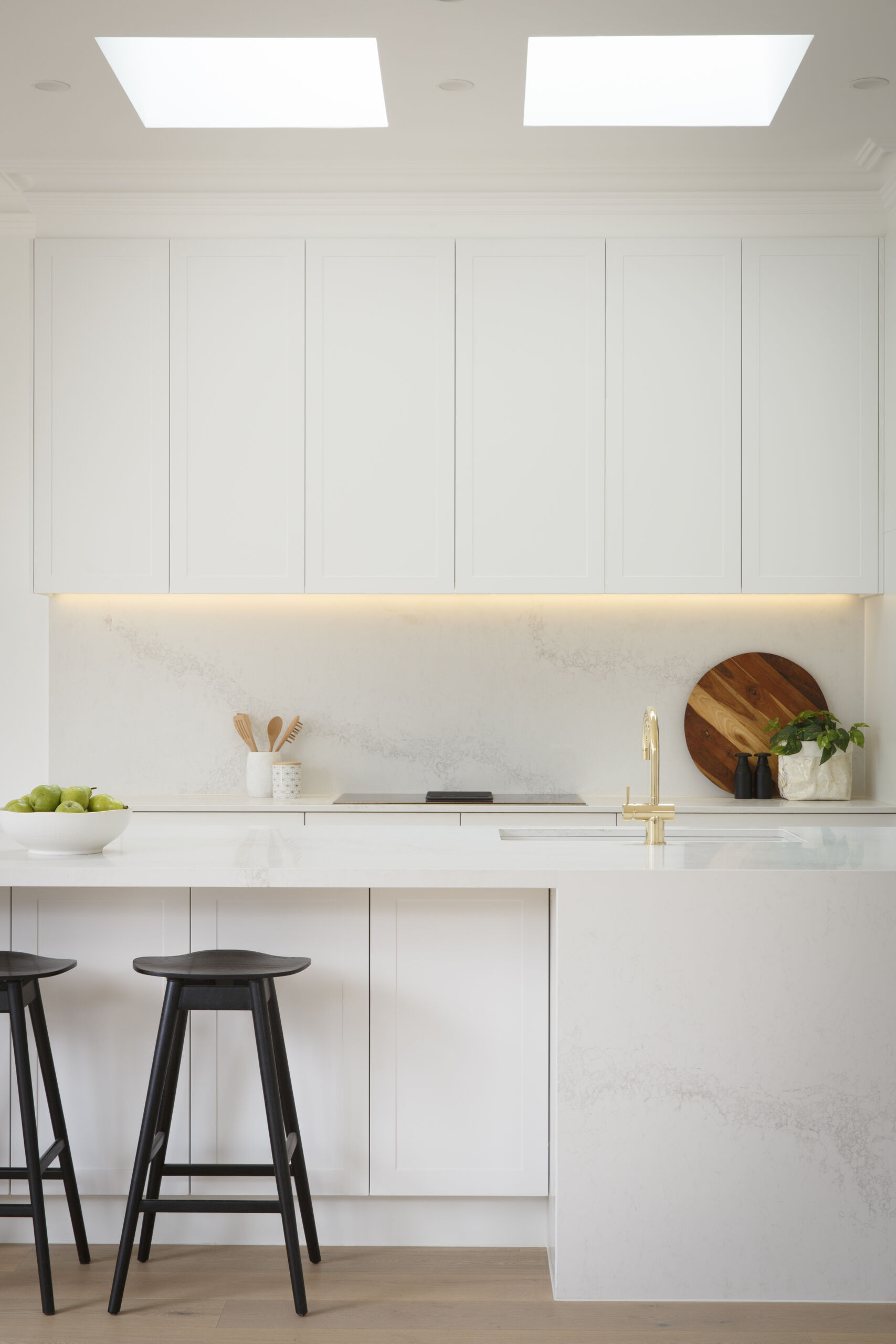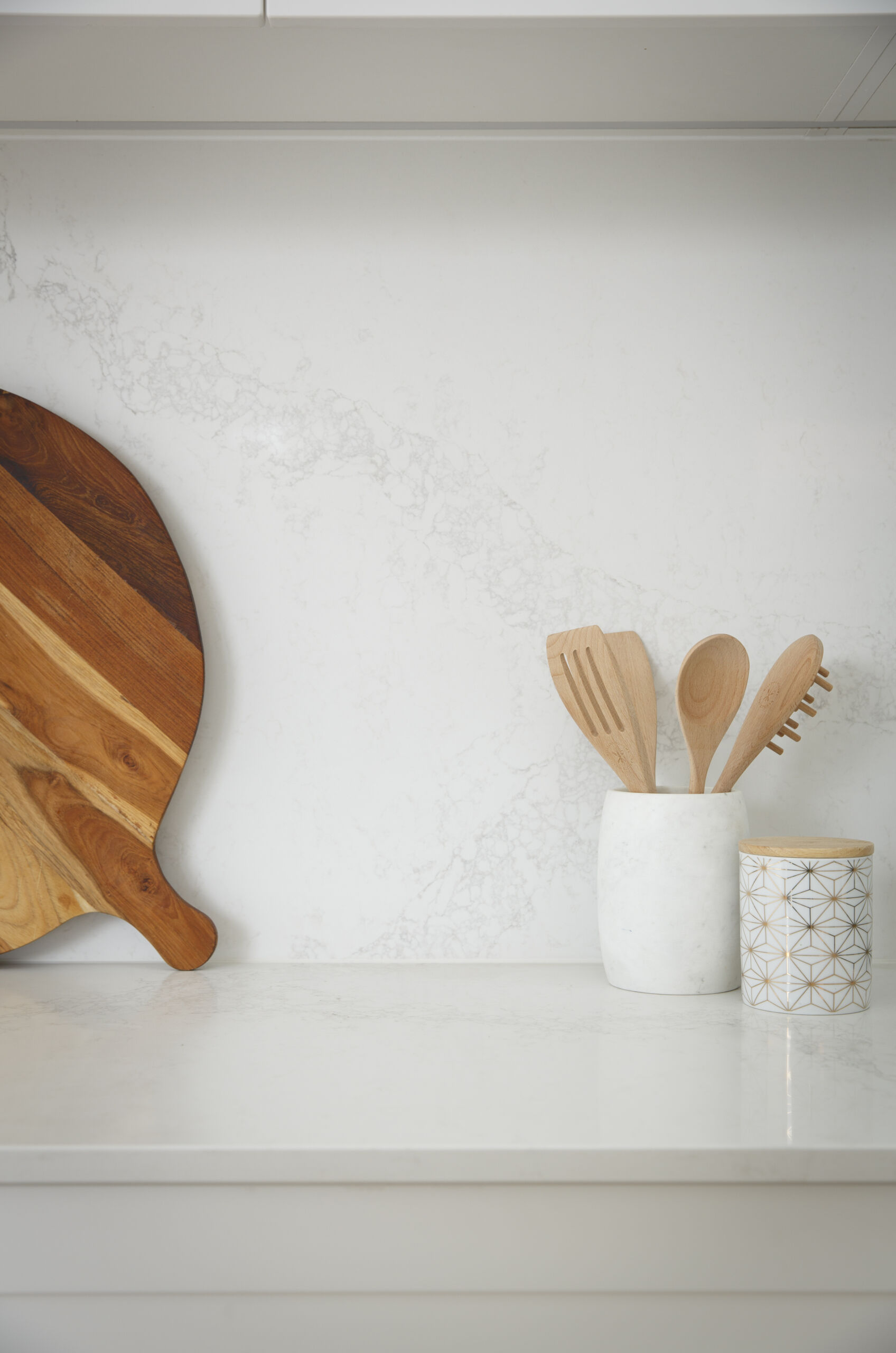 The ever-popular Hamptons kitchen style is one that is easy to fall in love with. Easy luxury is achieved through Shaker-style cabinetry, detailed hardware and eye-catching accessories and appliances. We love the marble-inspired quartz benchtops from Caesarstone® in Calacatta Nuvo that mimic the natural beauty of marble without the maintenance that real marble requires- perfect for the modern Australian lifestyle. 
Love it? Get it!
Modern with Caesarstone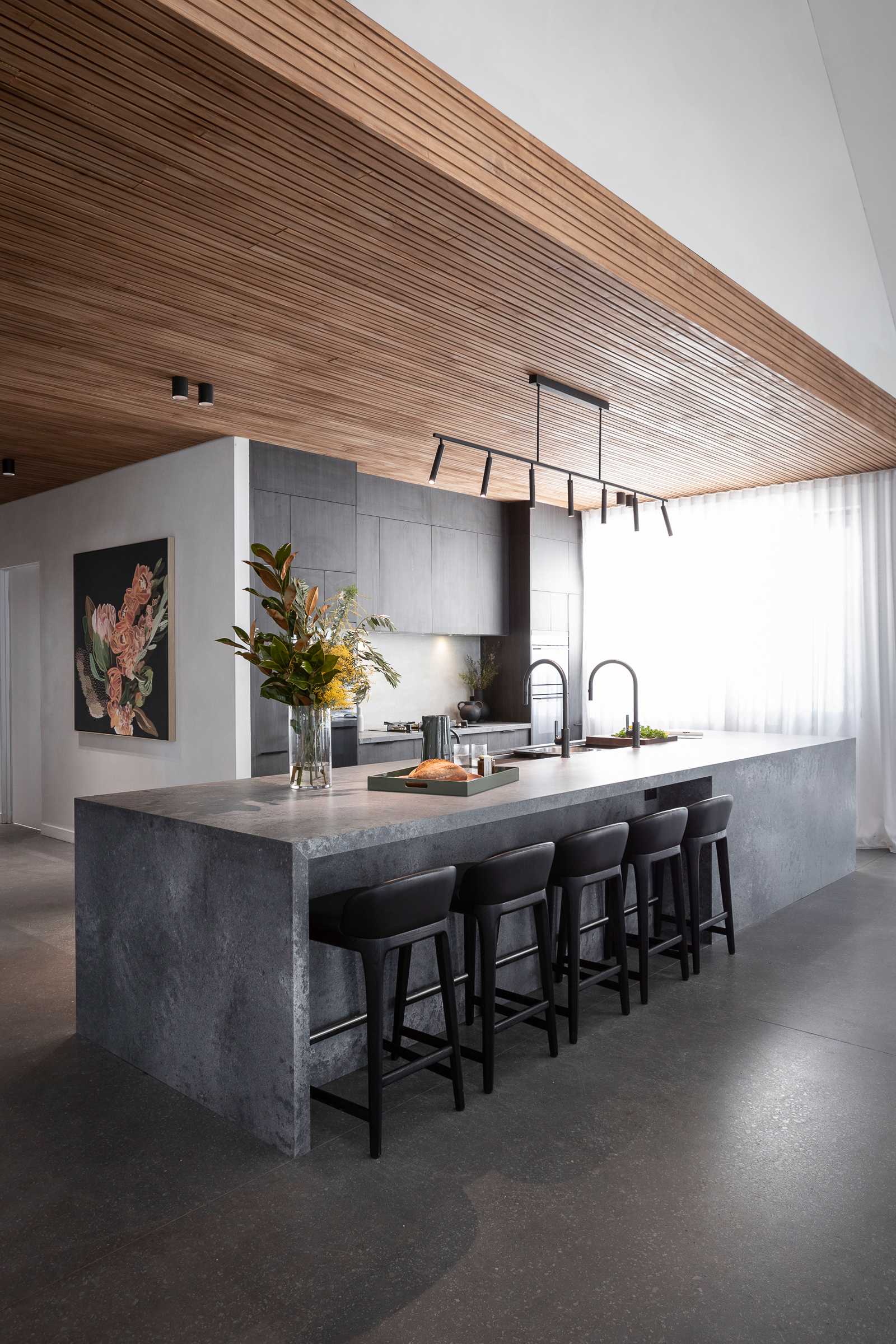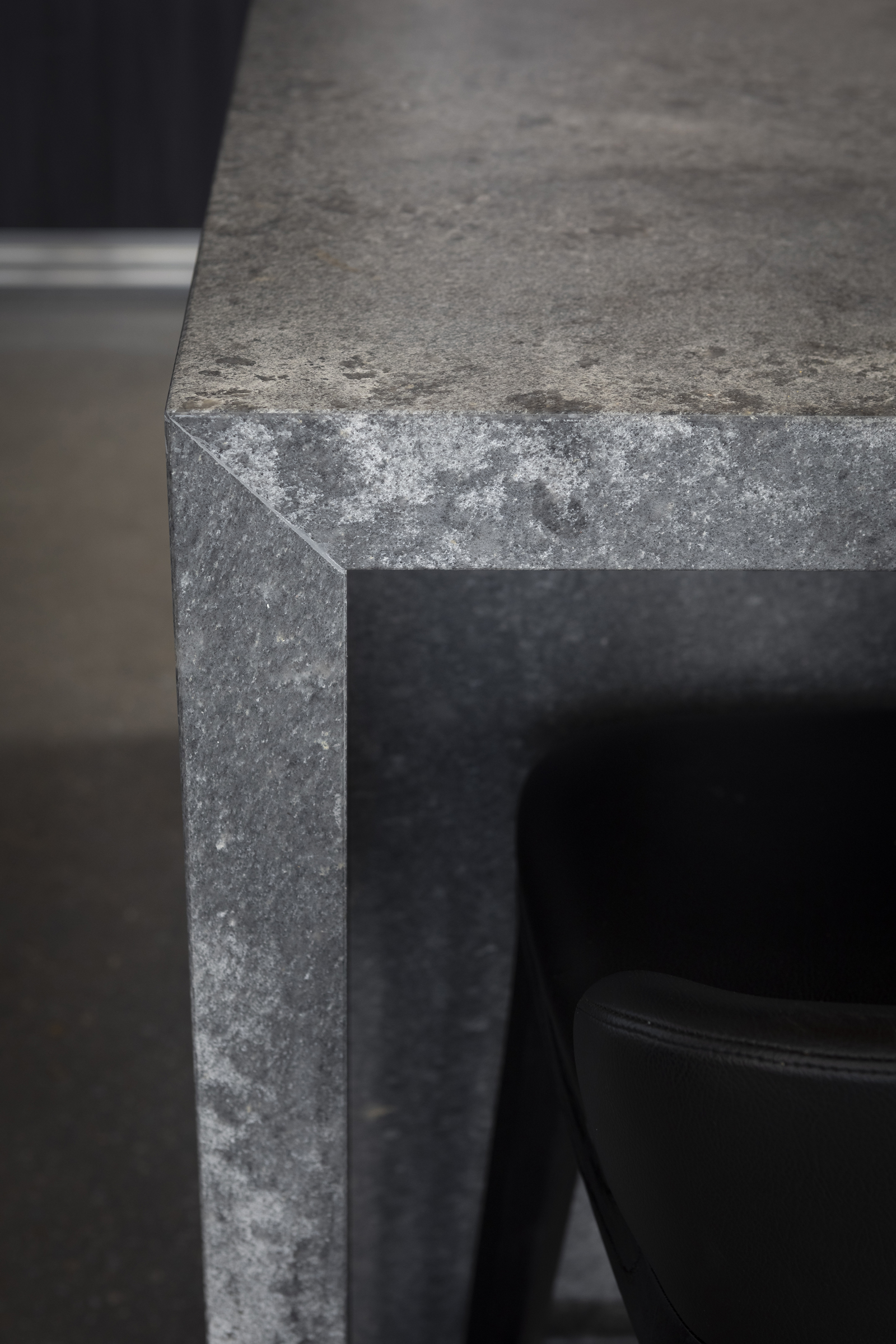 The kitchen above is from Omar & Oz's winning house on The Block 2022. This Kitchen Island Benchtop is perfect for cooking and gathering around to eat in the featuring Caesarstone® Rugged Concrete paired with Blackened Legno Chalk cabinetry.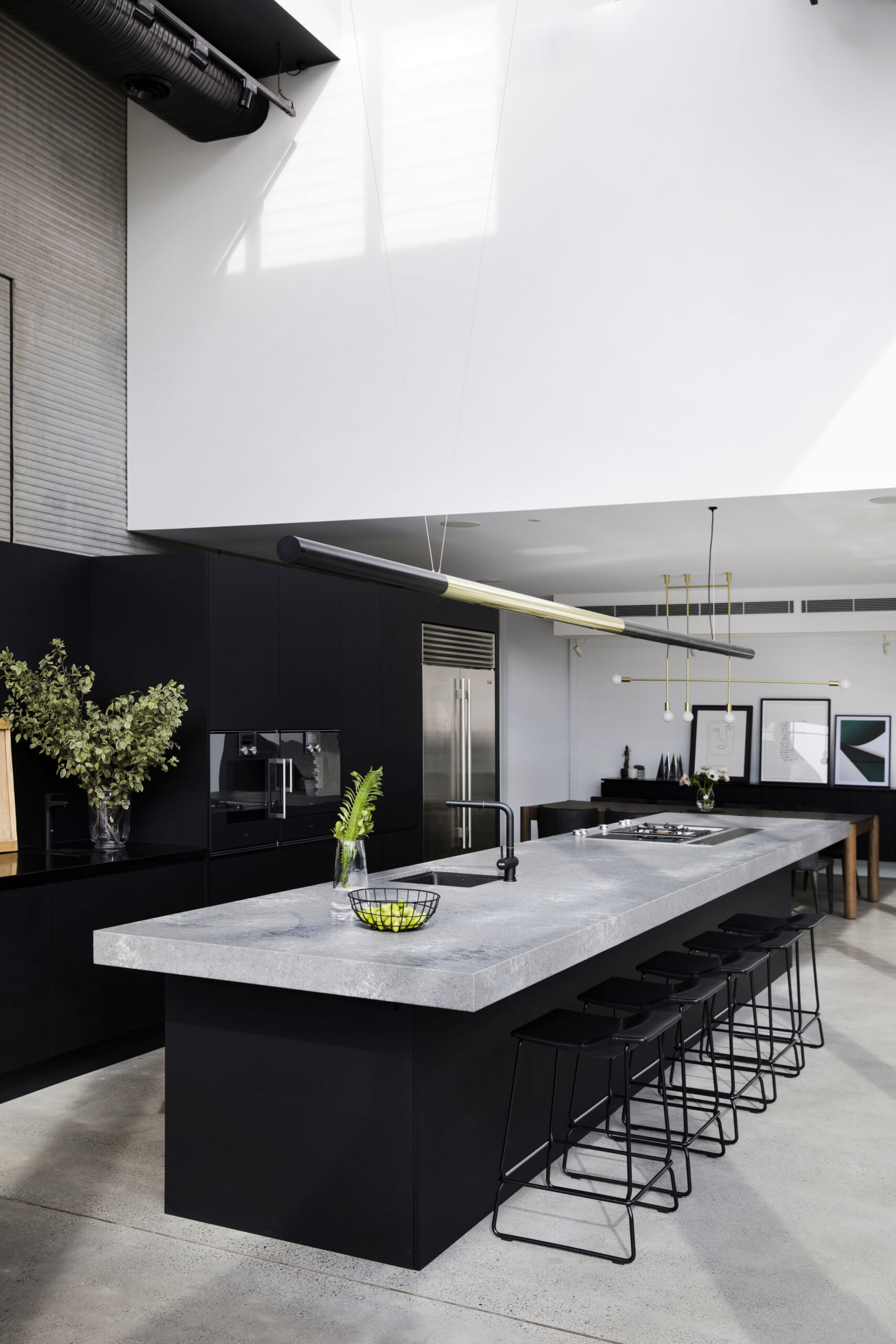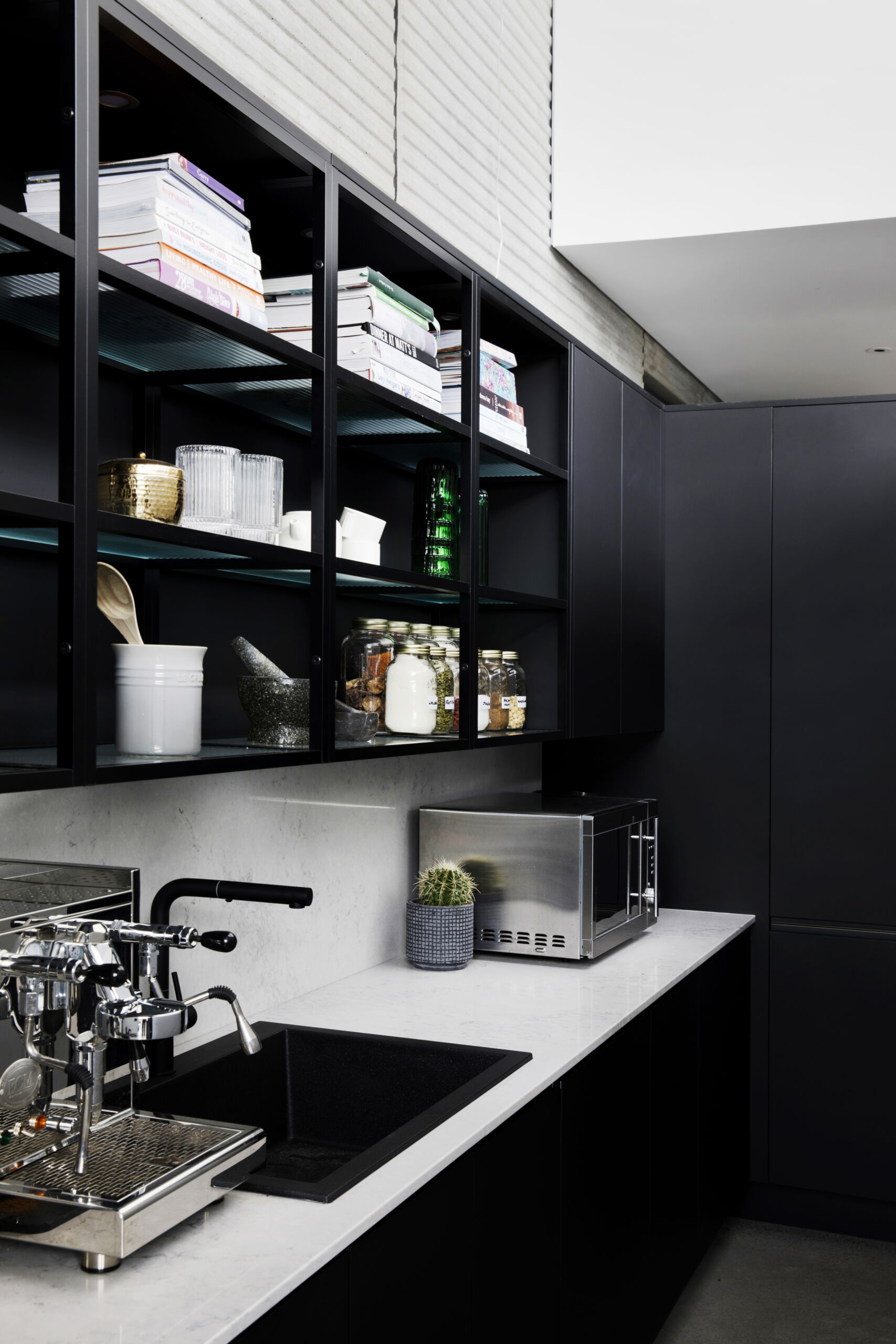 Guy & Jules Sebastian's modern, urban kitchen hits the right note with the successful pairing of sleek black cabinetry and a Caesarstone® Rugged Concrete island bench.
Caesarstone rugged look benchtops are a perfect match for modern industrial kitchen styles. We love the concrete inspired range from Caesarstone® which offers various shades from deep and dramatic tones to softer, more subtle colours.
Love it? Get it!
Dramatic with Caesarstone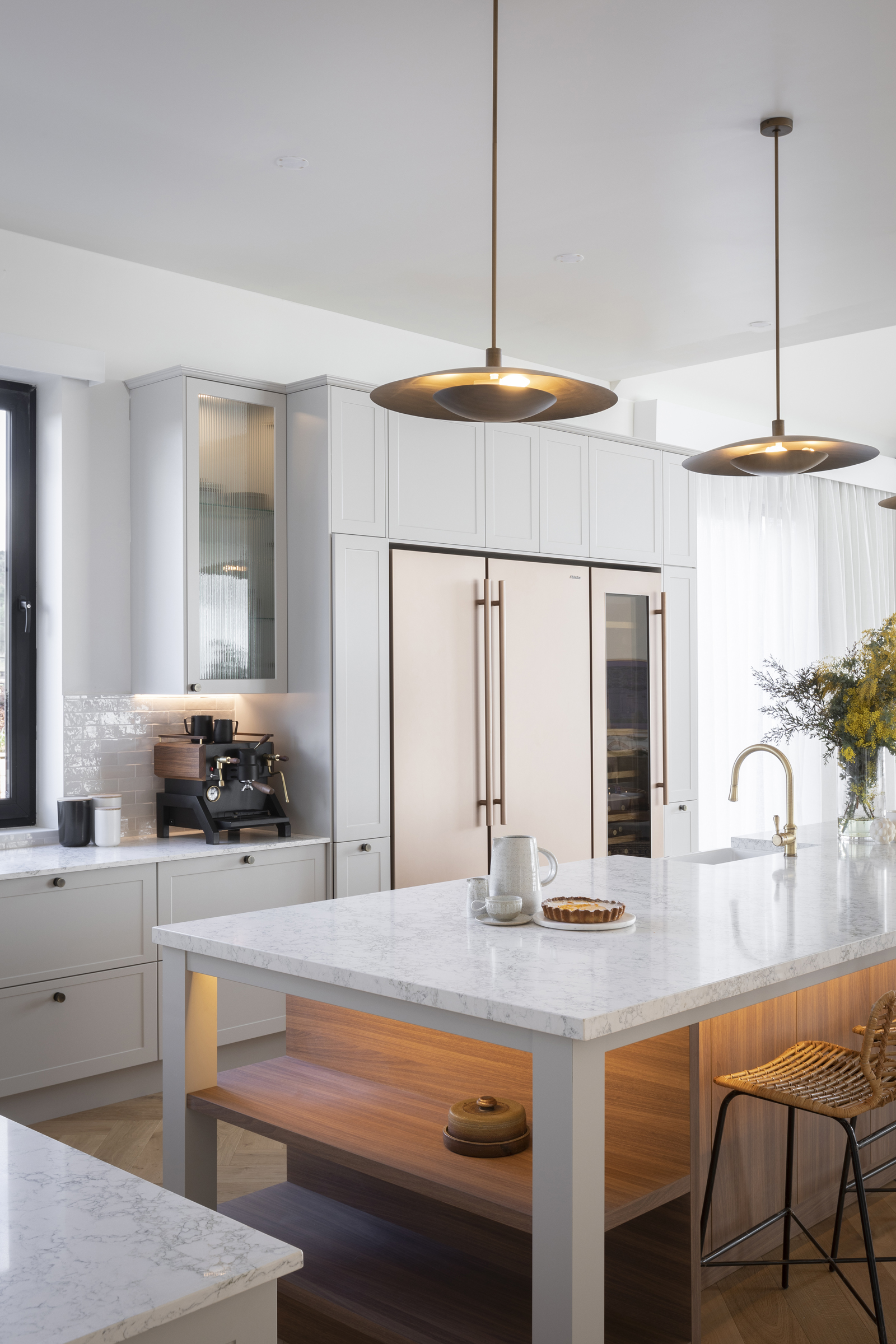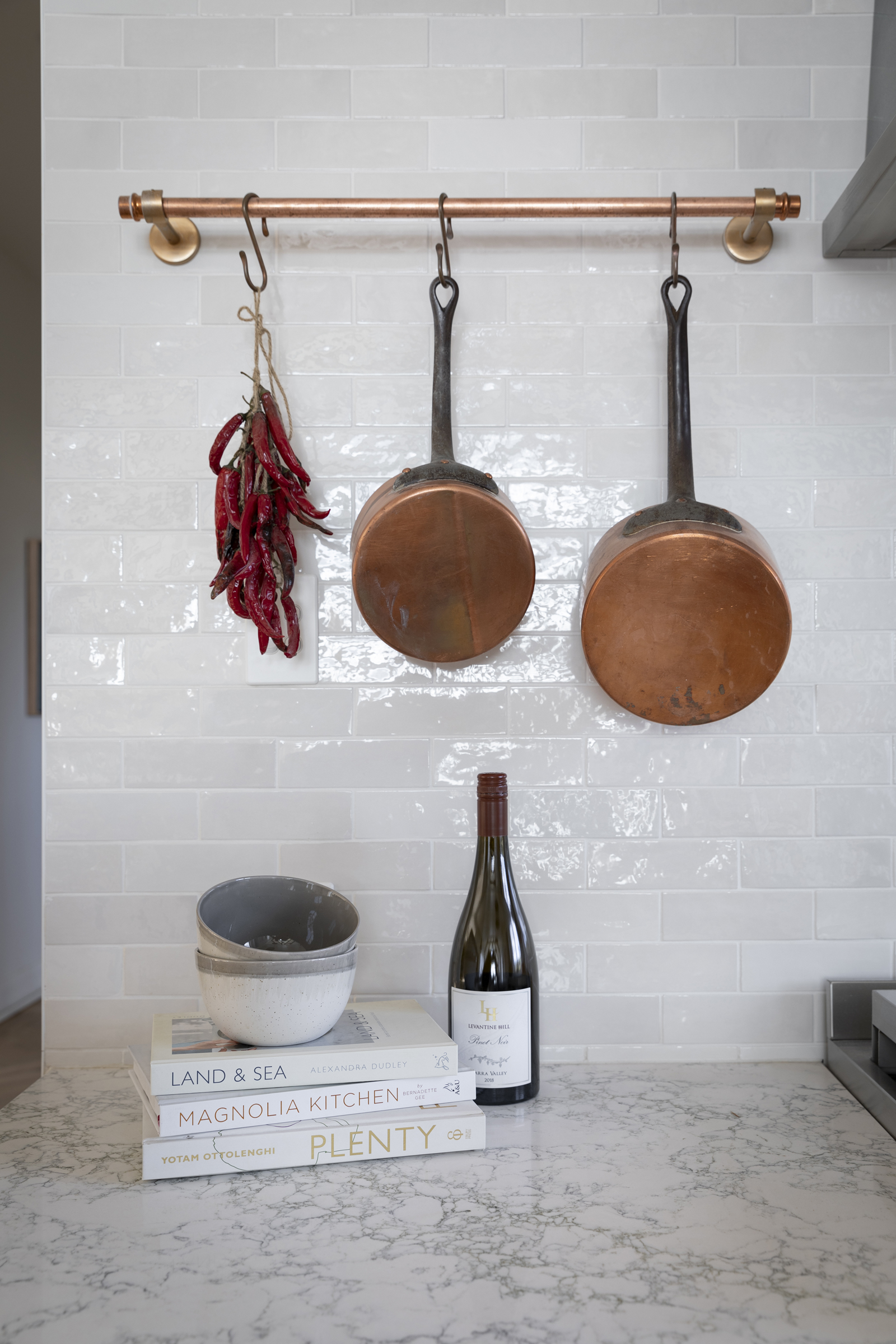 Tom and Sarah-Jane from The Block 2022 chose a dramatic Caesarstone veined benchtop in Arabetto, a swirling galaxy of dynamic grey stripes and speckles that span across a crisp white surface. This pairs beautifully with lighter coloured cabinetry and oversized, colourful appliances. 
Love it? Get it!
Have you fallen in love with a Caesarstone Benchtop Colour?
Book your free in-home design appointment HERE. Plus, don't miss our special kitchen offer where you can enjoy $1,000 off your Caesarstone® benchtop!*
Or download our new catalogue HERE which is full of information and inspiration.
Q&A's
1) How to clean Caesarstone benchtops?
For everyday, routine cleaning of Caesarstone® we recommend wiping the surface with warm soapy water (a mild detergent) and a clean damp cloth, or use our convenient Caesarstone® Spray Cleaner. Do not use the cloth you use to wash the dishes, as it may transfer oils and other contaminants to the Caesarstone® surface.
2) How long does Caesarstone last?
The unique mixture of ground quartz aggregates, resins, and pigment create surfaces that last a lifetime.