Summer and the festive season has finally arrived and with it comes gathering and celebrating with friends and family at home. As the heart of your house, your kitchen will be at the centre of entertaining so it's important to have it ready for when guests arrive. Read our top 3 tips below on to organise and style your kitchen to ensure that this time of year is fun and stress-free!
Spring clean your kitchen.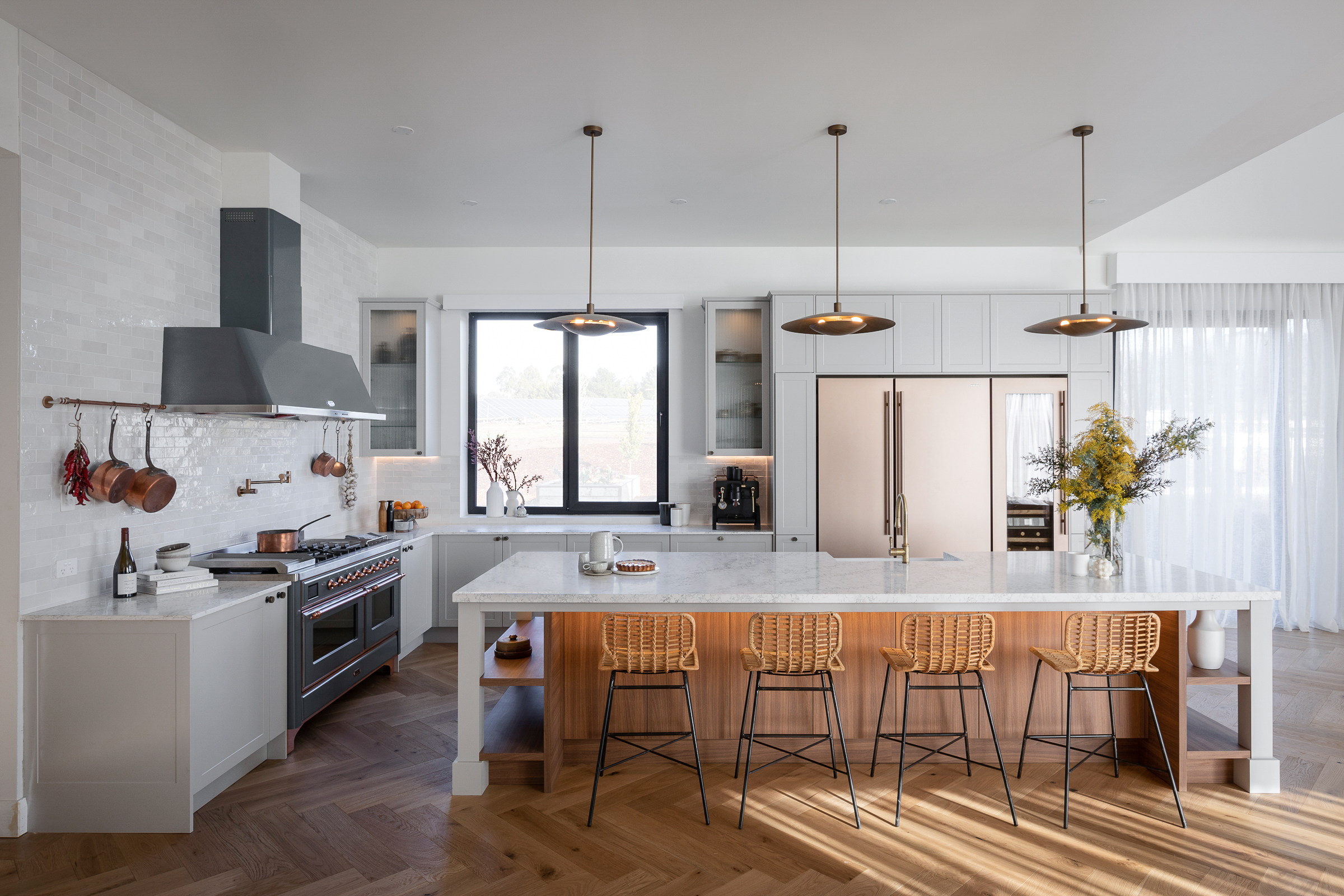 Now is the perfect time to spring clean your kitchen space! A clean and organised kitchen makes a world of difference when you are entertaining in your home. It will ensure that everything is in its proper place- making prep, cooking and clean up a breeze- meaning you can enjoy spending more time with loved ones.
If time is limited, we recommend focusing on key areas of the kitchen when you clean- such as your pantry and cutlery & utensil drawers – as these will make the largest impact. Plus, if guests are due to arrive any moment and you're not ready for them never underestimate the power of cleaning your bench spaces and giving them a quick wipe down! Empty your bins, ensure your ovens are on, light your favourite candle and you are ready to go! 
Make the most of your kitchen as a social space.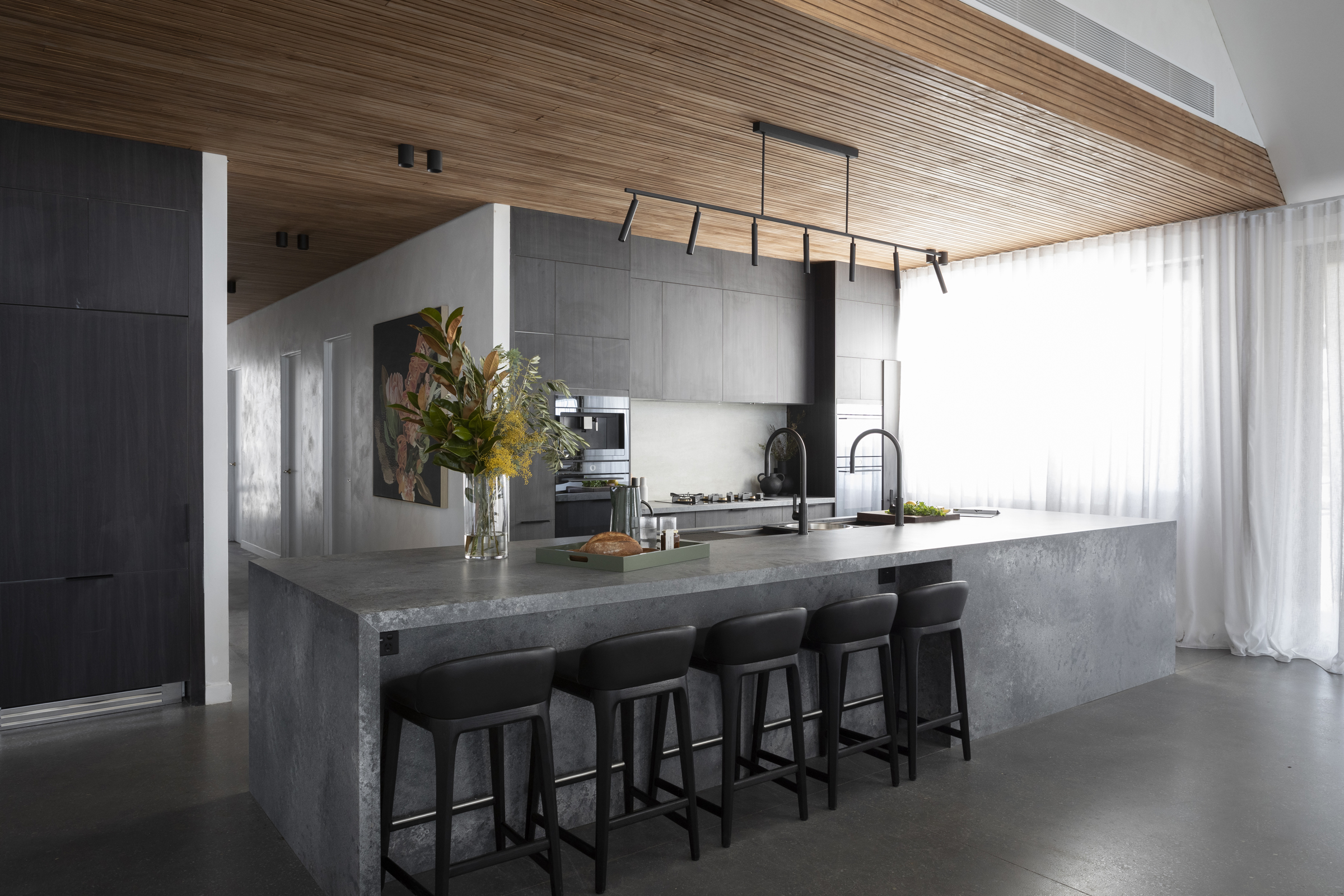 As we mentioned before, the kitchen is the hub of the home, and these days kitchens are designed as entertaining centres and informal dining areas. The shift towards open plan living with the kitchen, living and often outdoor spaces all adjoined, means there's lots more room for people to gather and mingle throughout your home but your kitchen will be at the heart of entertaining.
Make your island bench a central point for food platters and drinks, and use your rear benches (or even better, your butler's pantry) as areas for food prep, to keep mess out of the way. Place seating around your island bench so that guests can sit with you while you do any food prep – it adds to the joy of being together.
Connect your spaces with Christmas decorations.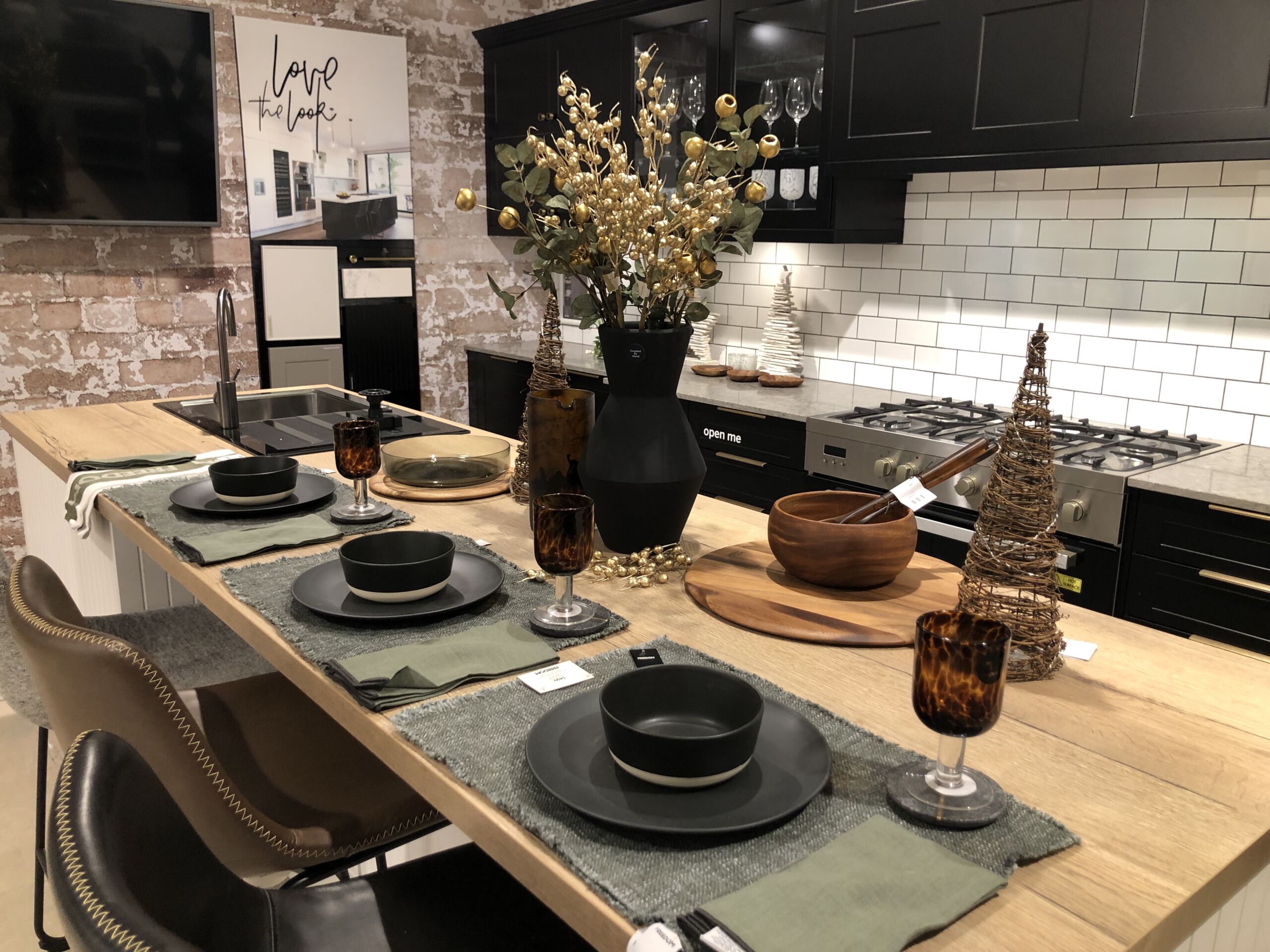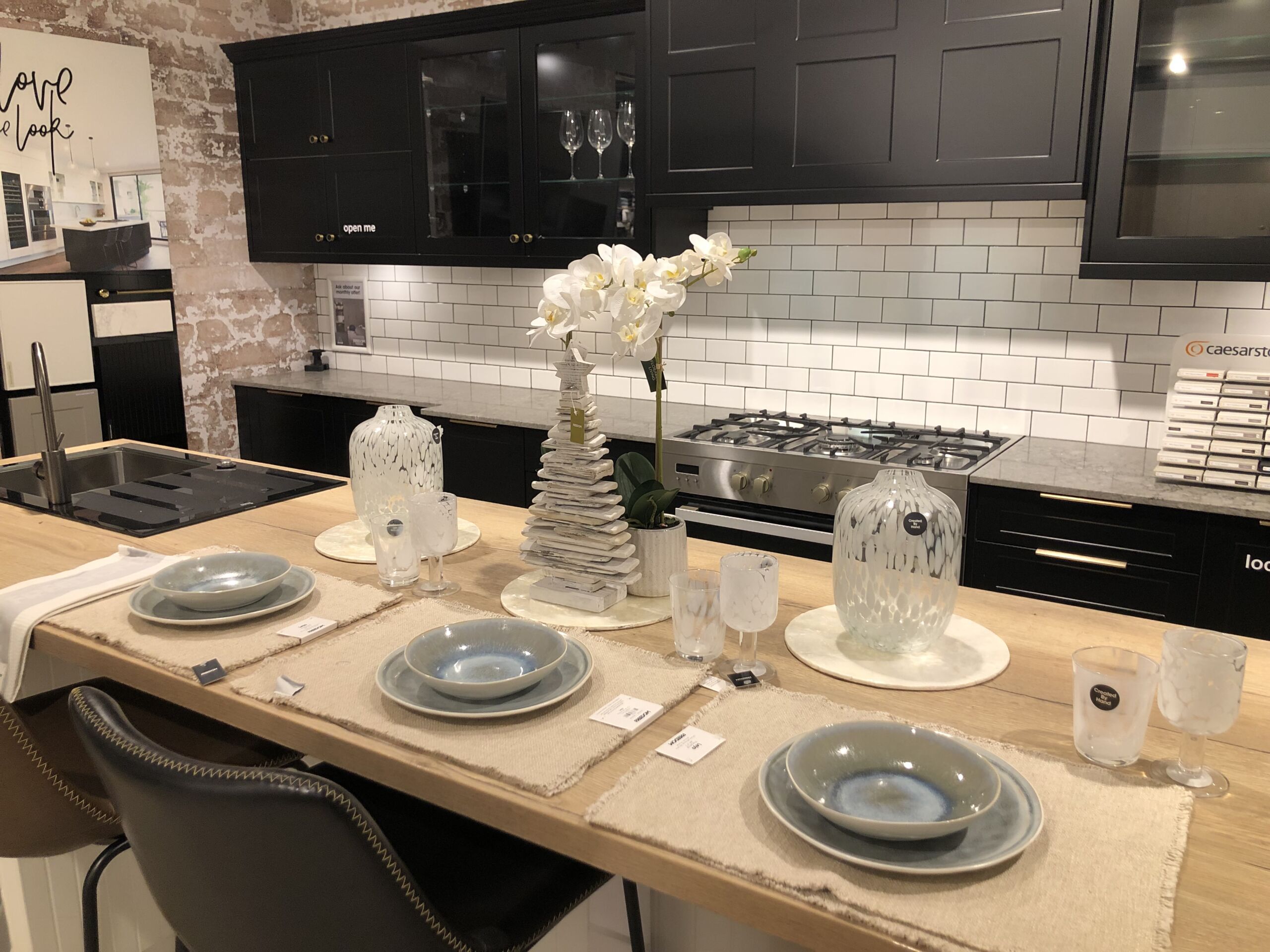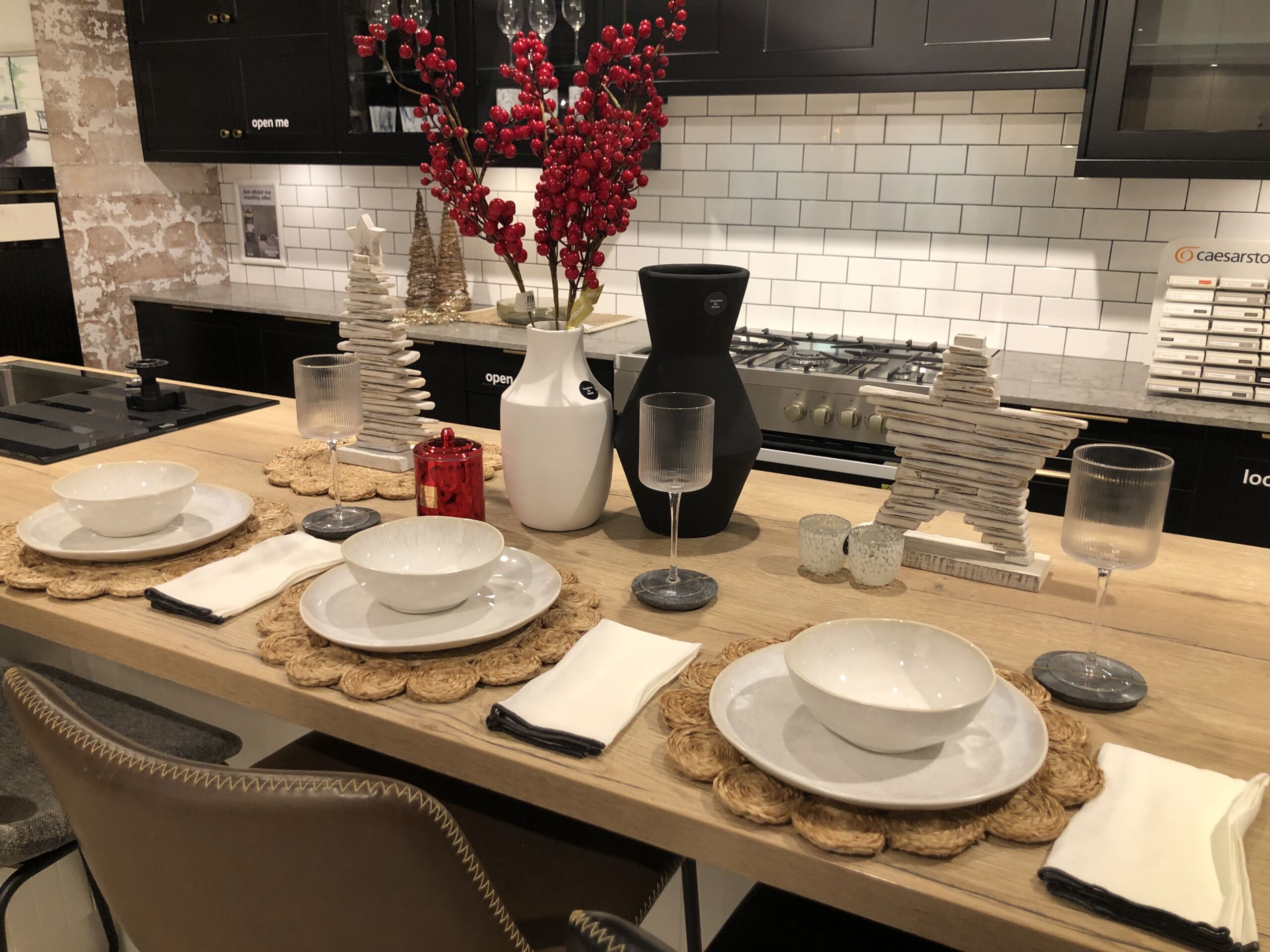 Decorations really set the scene, so don't just limit it to the table setting. Placing extra elements of Christmas décor on your kitchen benches and shelves, as well as some Christmas lights throughout the spaces, will really make it feel special and bring the festive cheer into the space.
Other elements you might like to include could be candles, wreathes, Christmas crackers, ornaments, red florals, and foliage. This year we are loving a variety of Christmas colour palettes from a traditional red and green, to a neutral and chic Scandi style, or a fresh Australian Coastal inspired scheme.
From all of us here at Freedom Kitchens, we wish you a very happy and safe holiday season!
Inspired to create a stylish and functional kitchen in 2023?
Click HERE to book a free design appointment at your home or via video call, or click HERE to download our latest Designer Range catalogue.