Entertaining Kitchens with Darren Palmer
Welcome to my first newsletter for Freedom Kitchens! I'm excited about the opportunity to share my love and passion for all things design when it comes to designing your kitchen.
My favourite thing about summer is entertaining guests – I love having friends and family around for a night of good food and fun, so, I thought it appropriate to start this series focusing on how to make your new kitchen sizzle this summer.
Here are a few tips for making your kitchen inviting for parties of any size.
8 tips for an inviting party kitchen
1. Design
The kitchen is the gathering place during parties so when it comes to choosing your layout, your first choice should be an open floor plan, allowing people to move effortlessly between rooms. Next, add a kitchen island – this is what sets an entertainer's kitchen apart from the rest. The island is a social gathering point where you can cook and prepare food, and still be surrounded by your guests.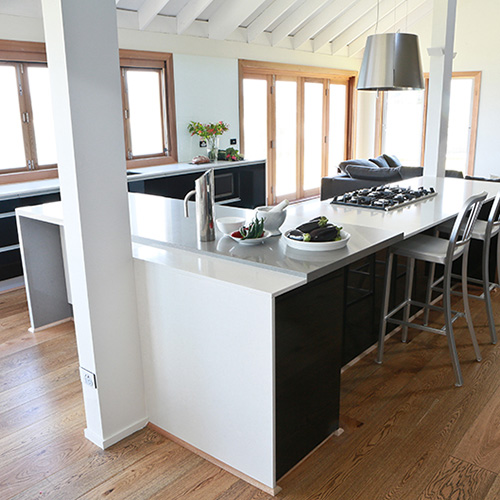 2. Colour
There are so many great ways to stretch your creativity without having to go outside your comfort levels. I suggest playing with contrast, colour and texture to achieve an inviting and welcoming space. Freedom Kitchens offers an extensive palette of colours, timber grain options, as well as matt or glossy finishes – experiment with their online Kitchen Customiser to see what works for you.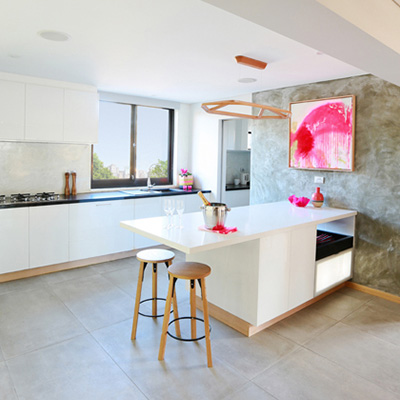 3. Space
If you have plenty of space, a butler's pantry (featuring a sink) is a fantastic option for preparing food and keeping all your entertaining needs, along with dirty dishes, out of sight. This is the best way to showcase your kitchen at its best.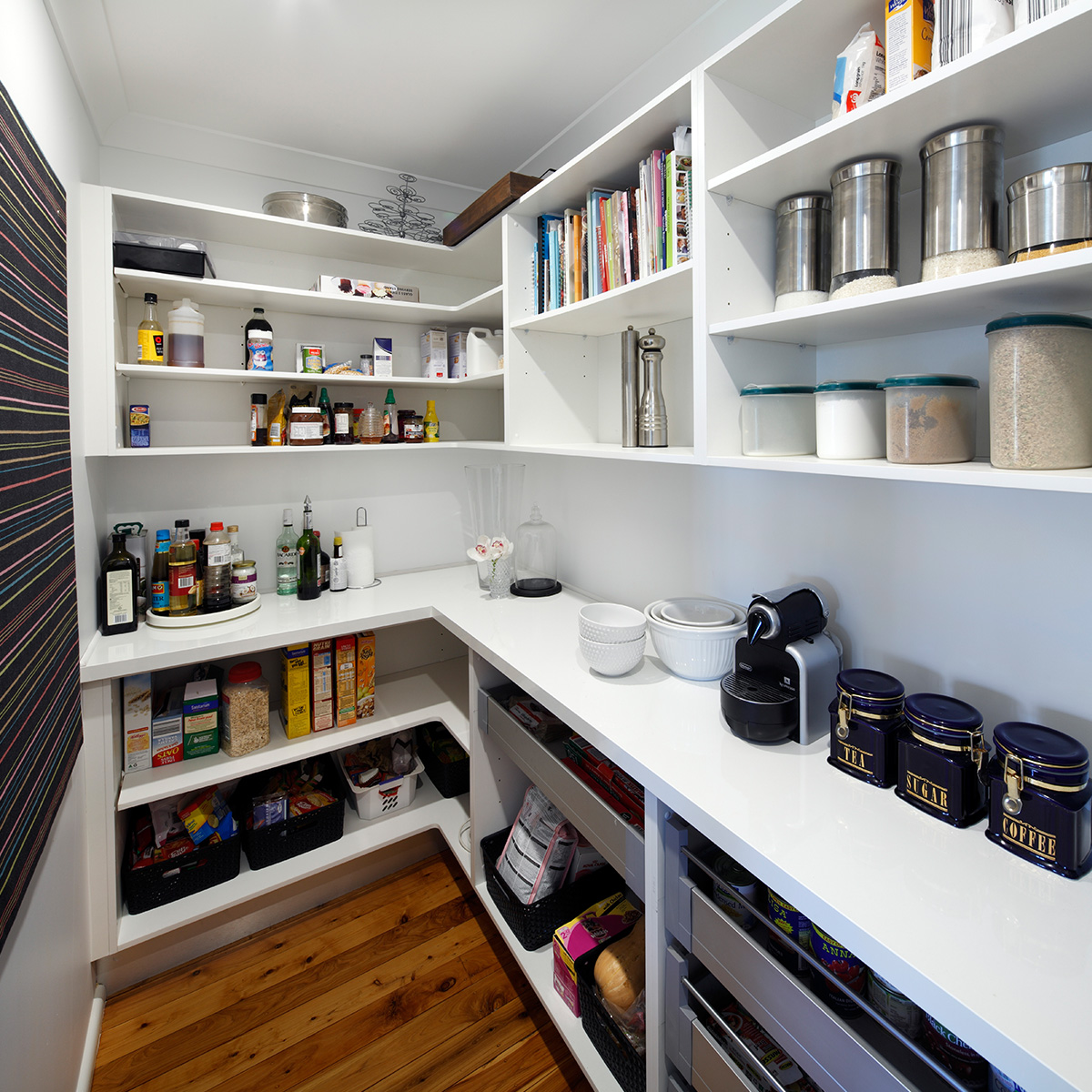 4. Lighting
Ensure you've got the maximum natural light possible in your kitchen and keep the space bright and airy. Consider pendant lights and task lighting and when the sun goes down, dimmed lights and sexy LED strip lighting help create the party atmosphere!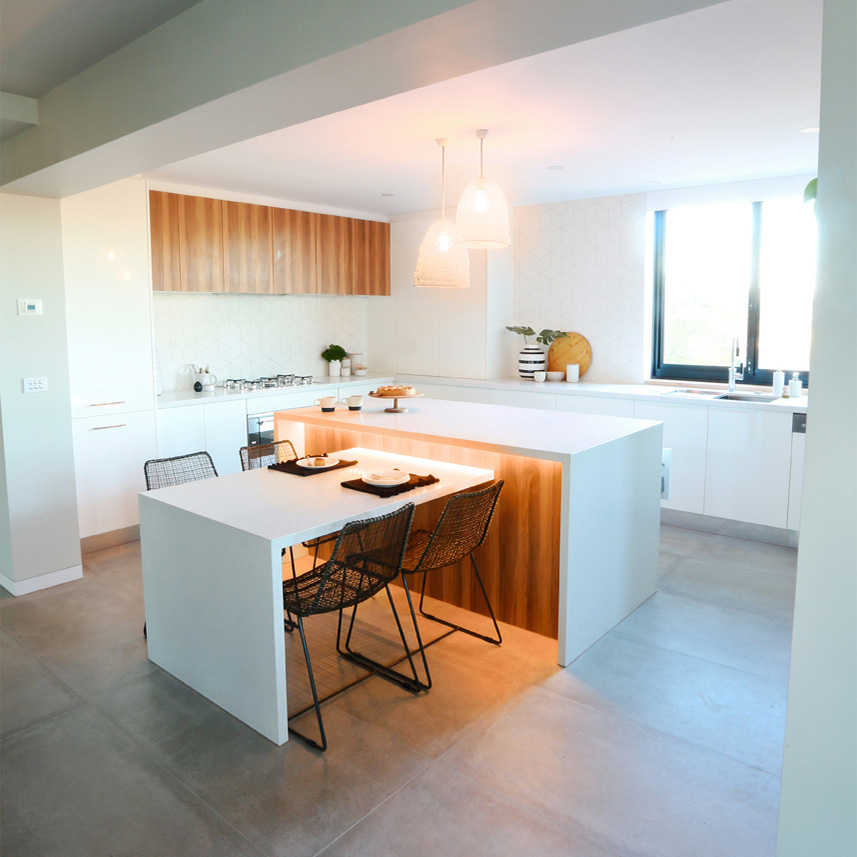 5. Organisation
Anyone who knows me can attest to my obsession with organisation – everything must have its place! It's more inviting for guests to arrive to a tidy space, but most importantly, you'll be creating a functional kitchen; one that's a joy to work in. The designers at Freedom Kitchens can walk you through a myriad of storage options – or take a wander through their showrooms and you'll discover creative ways to maximise space under the sink, a full suite of pantry solutions and dedicated storage ideas for everything from cutlery to spices!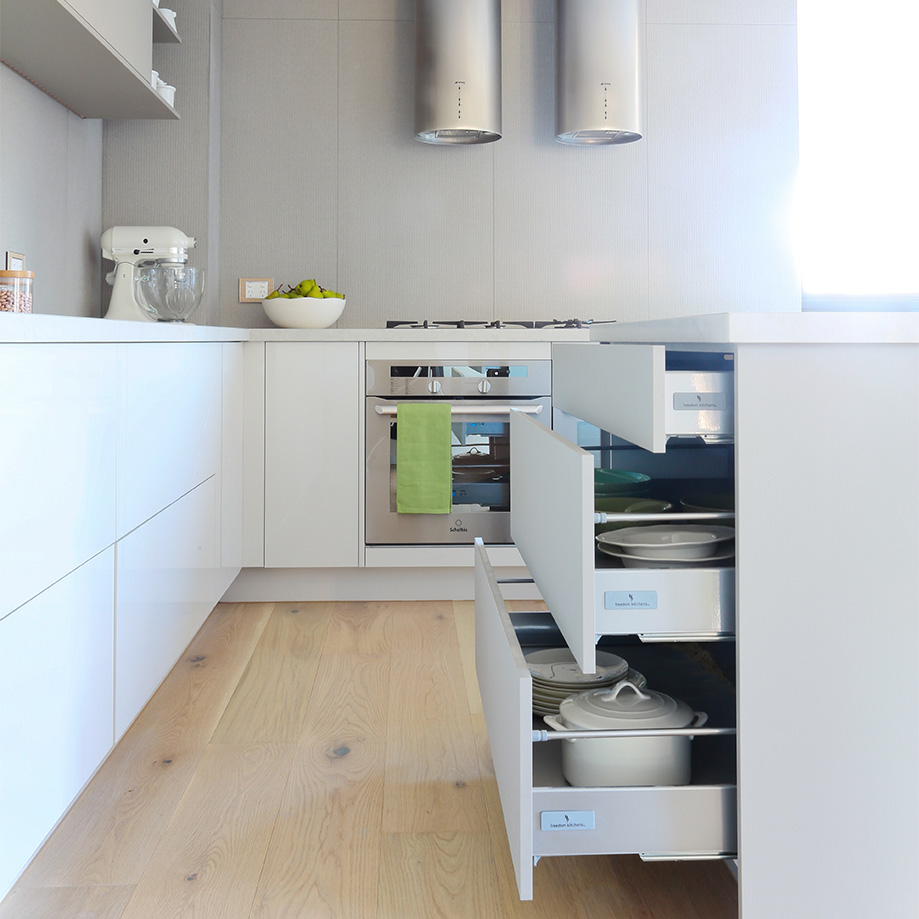 6. Get Connected
Without a doubt, the kitchens of today need to be wired to meet all your technology demands. Think about including additional places to plug in within your kitchen. Docking stations for iPods, iPads and sound systems is a clever option, meaning music can be controlled from the central kitchen space. A study nook for your laptop or tablet is a great place to keep online recipes and cocktail ideas close at hand!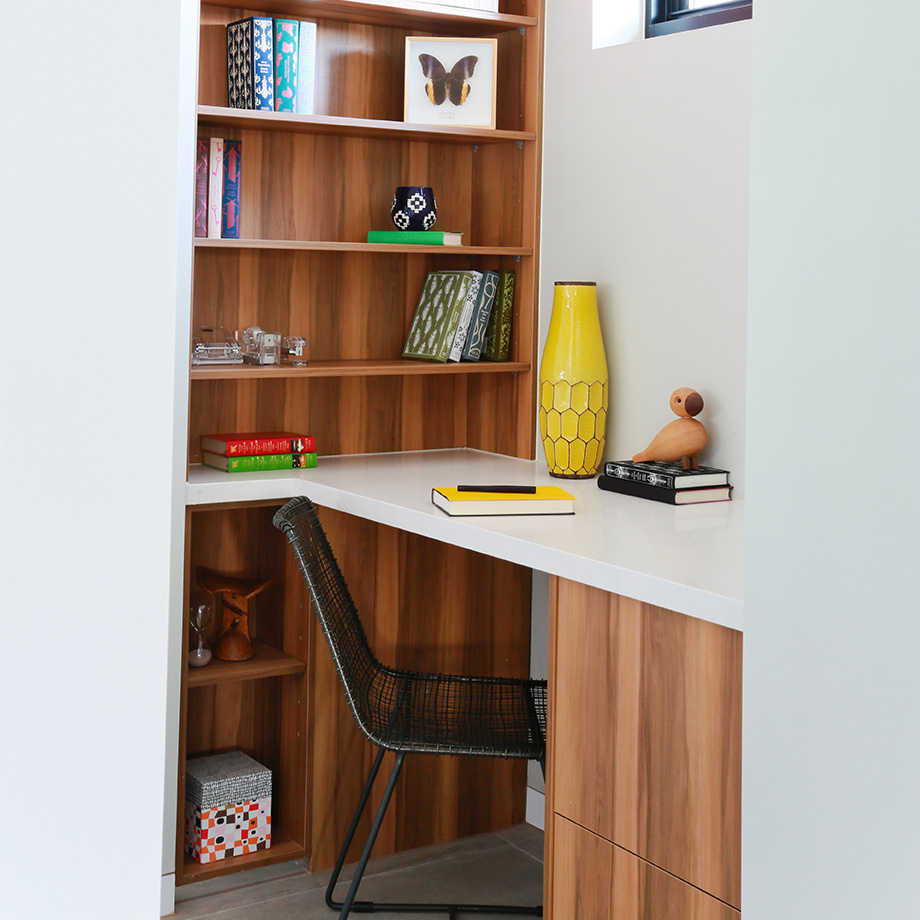 7. Appliances
If you really love entertaining, a second dishwasher for quick party clean-ups is worth considering, as are two ovens if you're regularly cooking for the masses. When it comes to refrigeration, go for the largest capacity fridge your space will allow for, and I think it's well worth investing in a fridge with an in-built water and ice-dispenser. Wine fridges are a luxury item, but ensure you'll always have a cool drink ready for guests, anytime!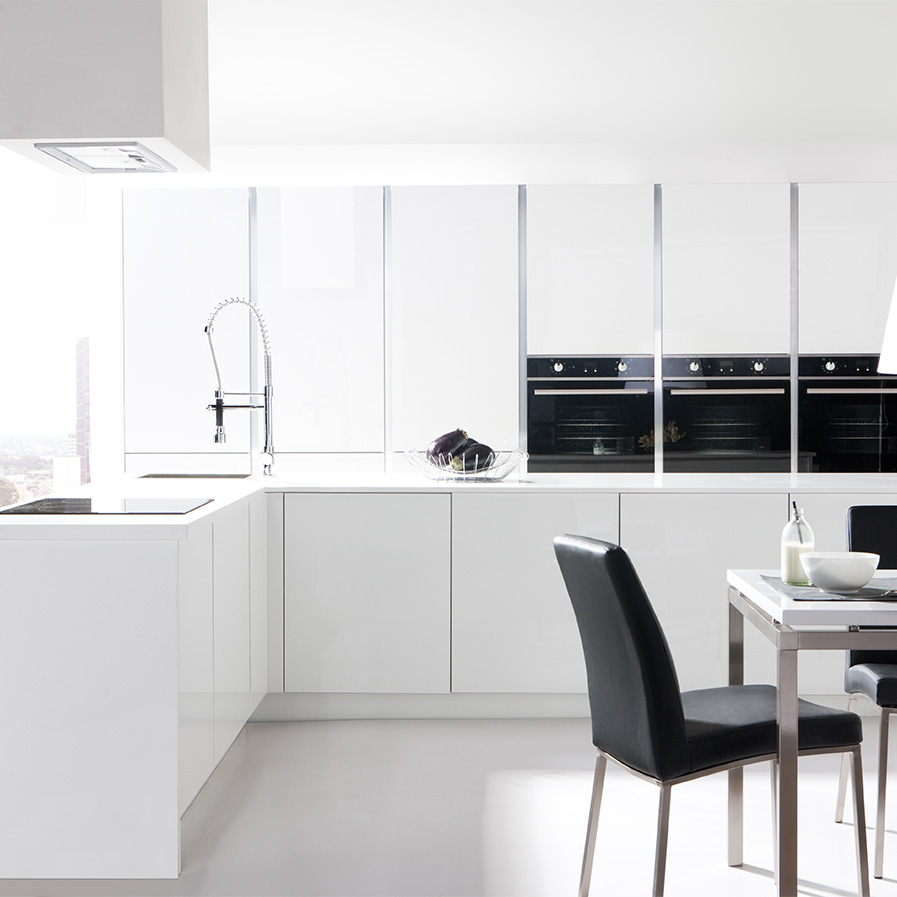 8. Indoor/Outdoor
If you really want to get the quintessential 'Aussie Entertainer' 100% right, consider the positioning of your kitchen to achieve the ultimate indoor/outdoor flow. Connecting the kitchen to patios and outdoor spaces, whether by large sliders or a kitchen servery, is fundamental to easy, breezy festive entertaining. A great flow between the two connects what's going on in the kitchen with the action at the BBQ, and makes hosting guests a simple task.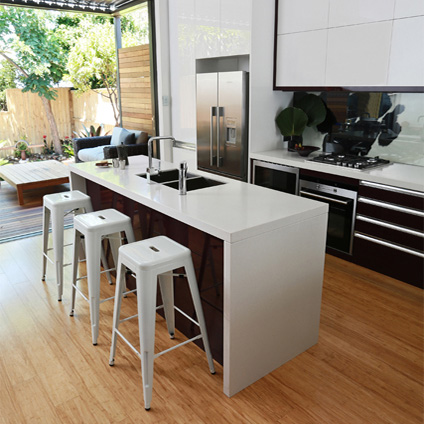 "Summer is all about keeping things easy and not overdoing it. Your Freedom Kitchens designer will turn your vision into your dream kitchen. Have fun with your design and you'll love your summertime kitchen."
Darren Palmer