How to create a functional laundry 
A functional and practical laundry will transform laundry day in your home! Our range of storage laundry accessories makes easy work of drying clothes and storing cleaning supplies. From hangings rails to hampers, these additions will make laundry a a breeze, creating more time to do other (more enjoyable) things.  
Read on to discover our three favourite accessories that you can include in your laundry design to make it a room you love spending time in.
1. Hanging Rails.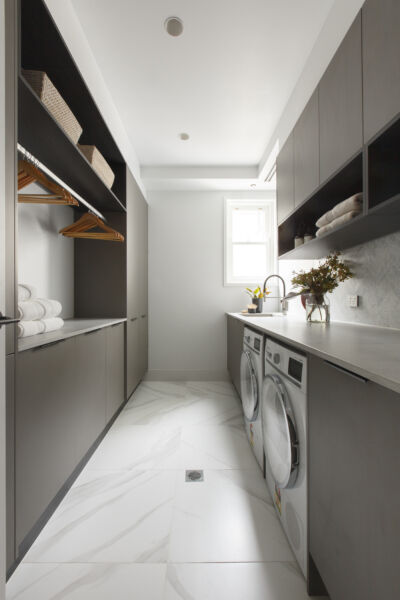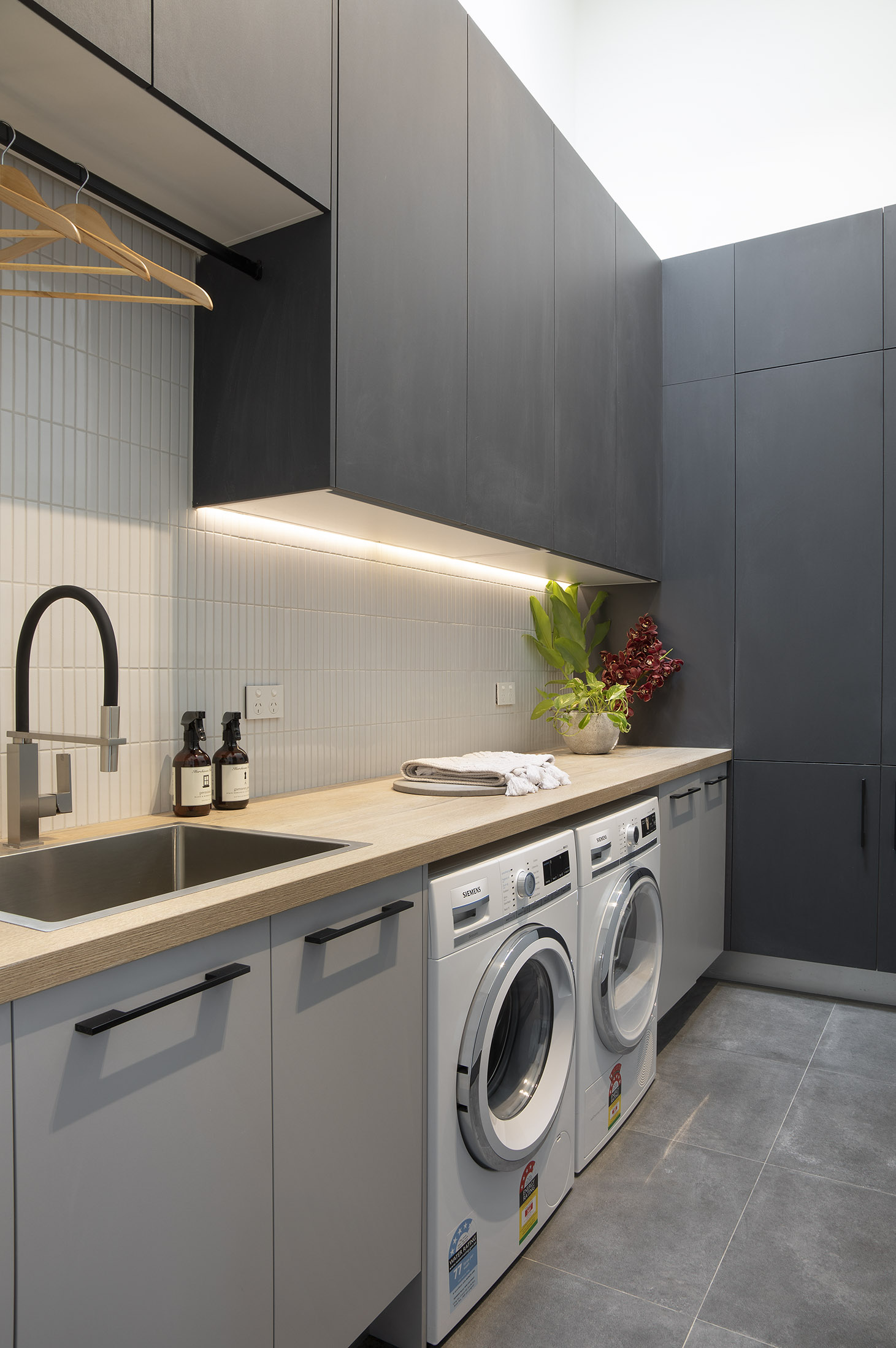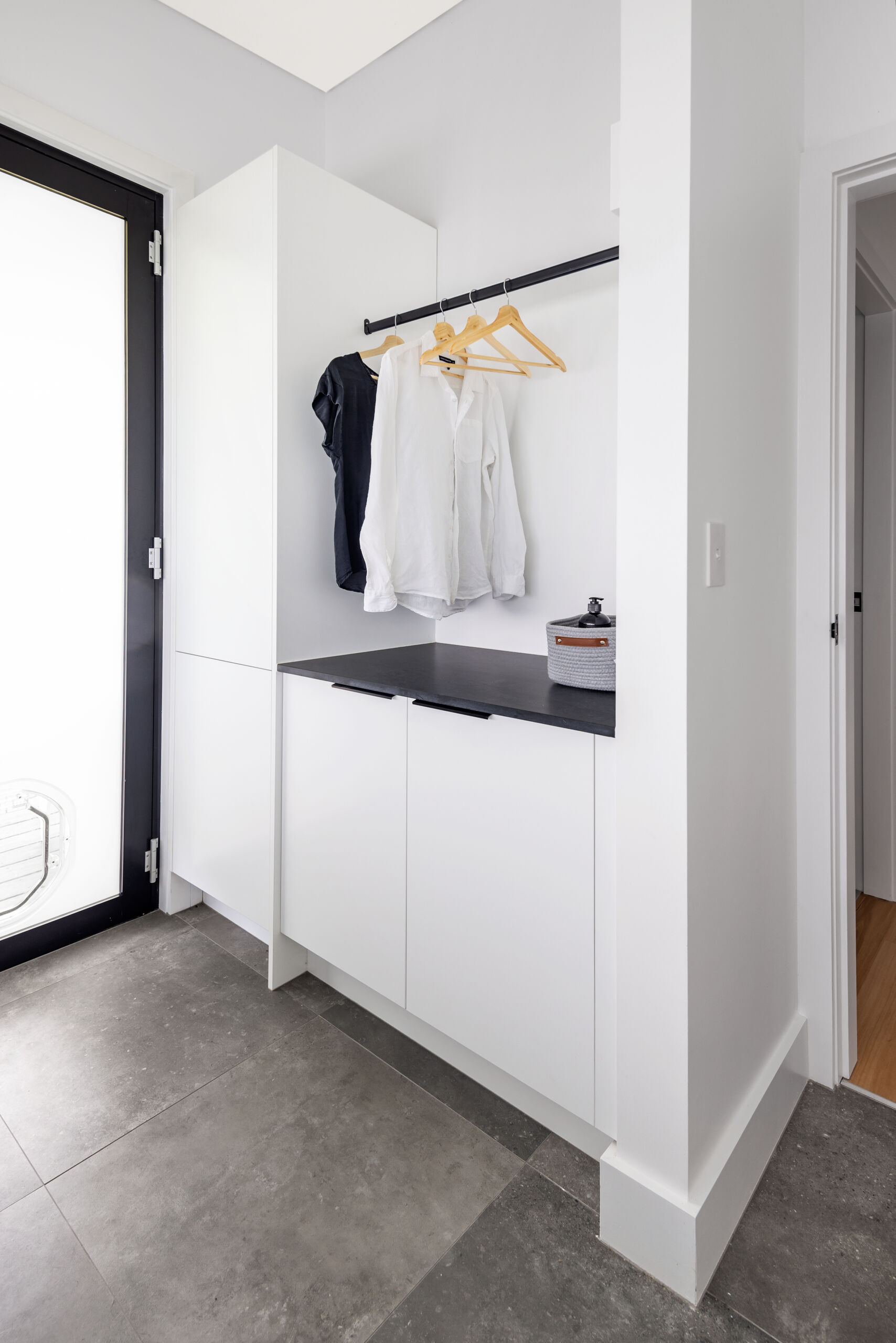 Functional and stylish, a hanging rail will minimise ironing. Need we say more? 
Placing a hanging rail below wall cabinets is a great option for air drying delicate items and other clothing such as business shirts and school uniforms. They also minimise ironing, making them one of our favourite additions in a laundry! Select a finish that suits the style of your laundry – a matte black rail complements a modern and sleek look, while a brass-look design is perfect for a Coastal or Hamptons-style space.
2. Laundry Hampers.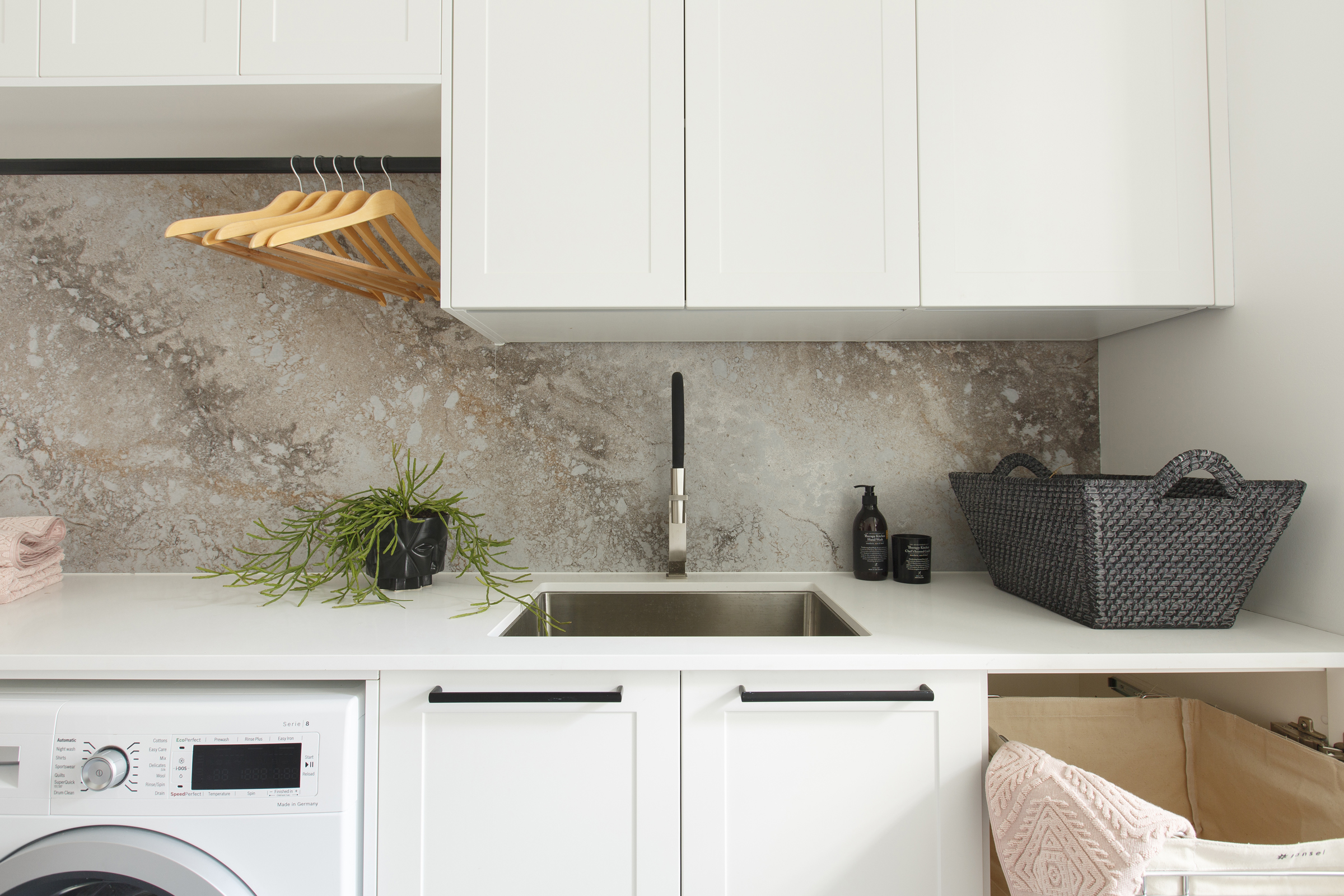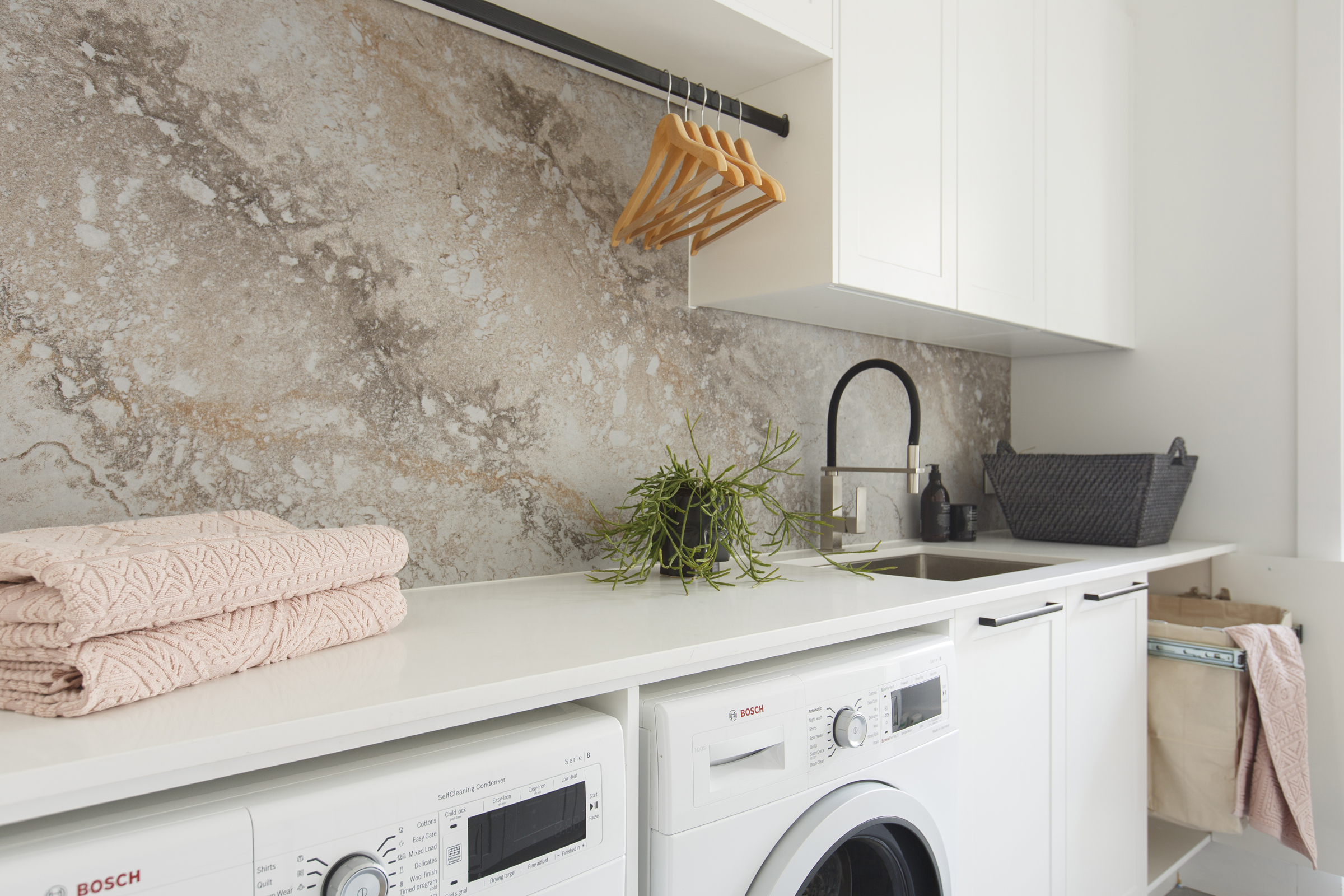 Sorting your laundry into lights and darks using launder hampers makes washing clothing a breeze!
Including a pull-out laundry basket, or two, in your room's layout will allow you to sort your clothes and make washing more manageable. We offer a number of configurations to suit different layouts and styles. Our Canvas Basket features a stylish canvas bag design that can hold up to 40kg of laundry. We also offer wire versions, either as a single basket or dual bottom mount baskets, which also accommodate 40kg of washing- perfect for the modern family! 
3. Tall Broom Storage.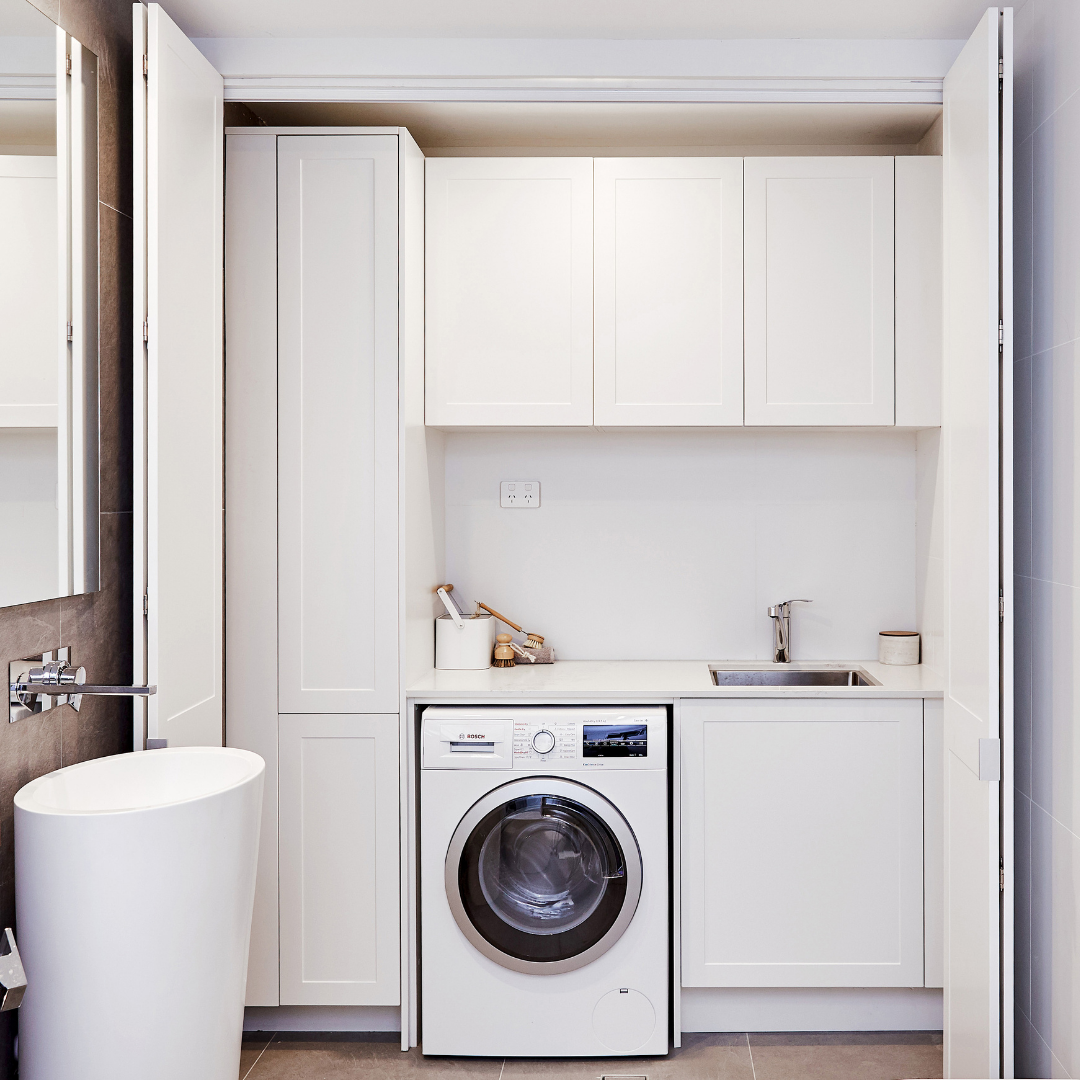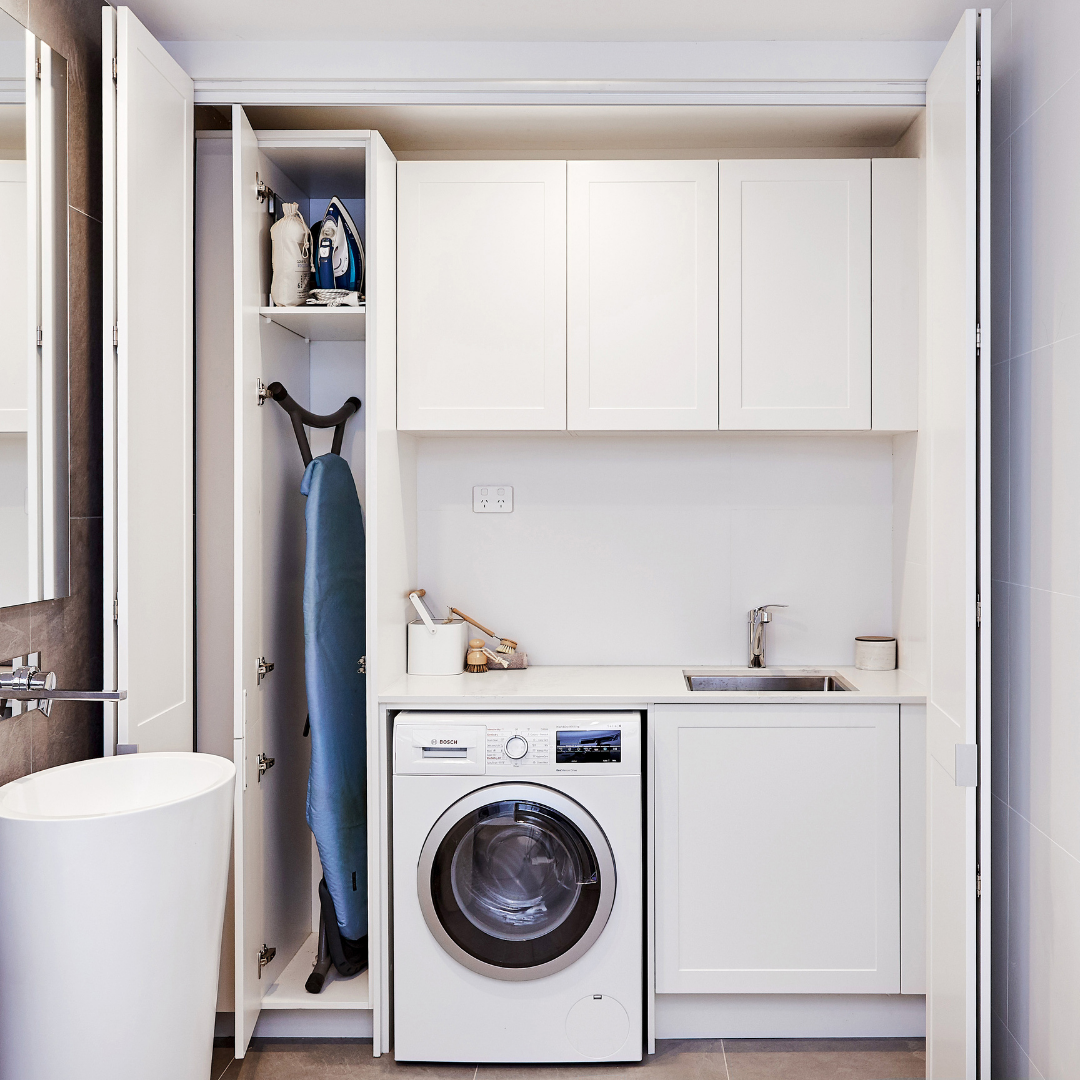 We recommend including a tall broom cupboard in your laundry design as it will allow you to store tall items such as ironing boards, mops and brooms.
Including a broom cupboard in your laundry room is an excellent choice as it provides the perfect space for putting away tall items that you don't typically have space for anywhere else in the house- such as brooms, mops and ironing boards. Store cleaning essentials in one of the two on-door shelving options we offer will maximise storage in your broom cupboard.   
Maximise the storage in your broom cupboard with additional shelving on the door, allowing you to organise detergents, soaps and other cleaning supplies. Our Stainless Steel Full Extension Pull-Out features five fully adjustable chrome baskets that can hold 60kg in total weight. Alternatively, the Hettich Tandem Side is a stylish anthracite steel frame that attaches to the door with six shelves that can hold up to 20kg in total.  
Are you inspired to create your dream laundry with Freedom Kitchens today? 
Click HERE to book a free design appointment at your home or via video call. Alternatively, click HERE to download our latest Designer Range catalogue, full of kitchen and laundry inspiration and product details.