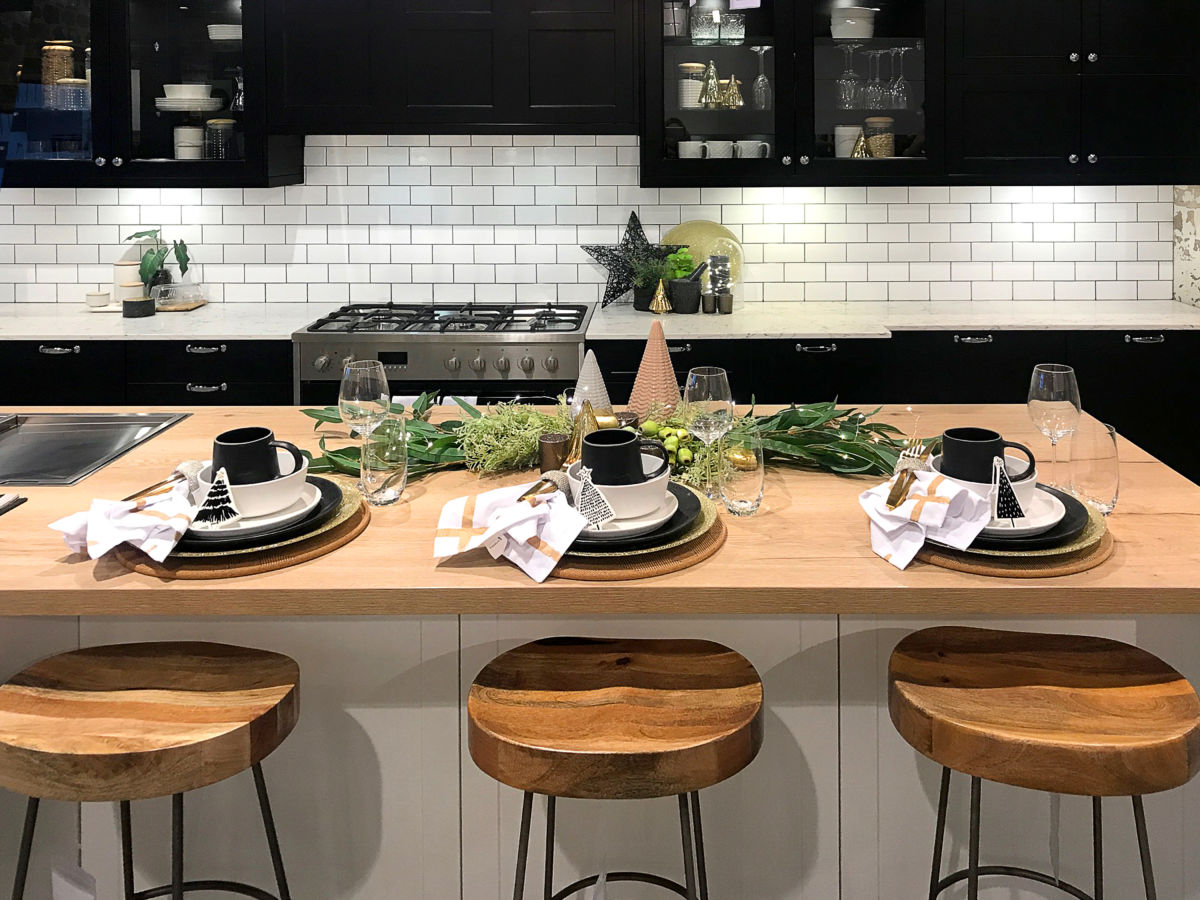 One of the most magical things about Christmas and the holiday season has to be the decorations. Seeing our usual surroundings transformed to signal the festive season is a thing of joy, and as the kitchen is a social hub for entertaining, it's definitely rewarding to extend the touches into this space.
However styling your kitchen need not take a lot of time, or effort. You can easily create the feel of Christmas right on your island benchtop, with smaller elements reflected throughout the space.
See below for some quick and easy Christmas styling tips using tableware and decorations.
1. Choose your theme
The secret to creating sophisticated Christmas styling that looks like it belongs in a magazine, versus a mish-mash of six Christmases past thrown together is: have a theme. And stick to it!
There's a lot to choose from, from a classic white Christmas theme, to traditional greens and reds, to more localised 'native bush Christmas' styling which has become a trend in recent years, reflecting our Australian Christmas in summer.
Whichever theme you choose, make sure you show some restraint with your palette – keep to 3 or 4 colours to ensure the look is considered. Use this same theme and colour palette for your table centre-piece through to your table settings, as well as some extra bits of décor which you can display on shelves.
In our example, the inspiration for an Australian bush Christmas theme comes from the timber-look Natural Halifax Oak benchtop by Freedom Kitchens. The simple (and cost effective)  gum leaves and gum nuts used for the centrepiece matches the organic feel, and acts as the perfect base for some Christmas sparkle.
Add some simple votif candles, ceramic Christmas trees for height, and you're almost there!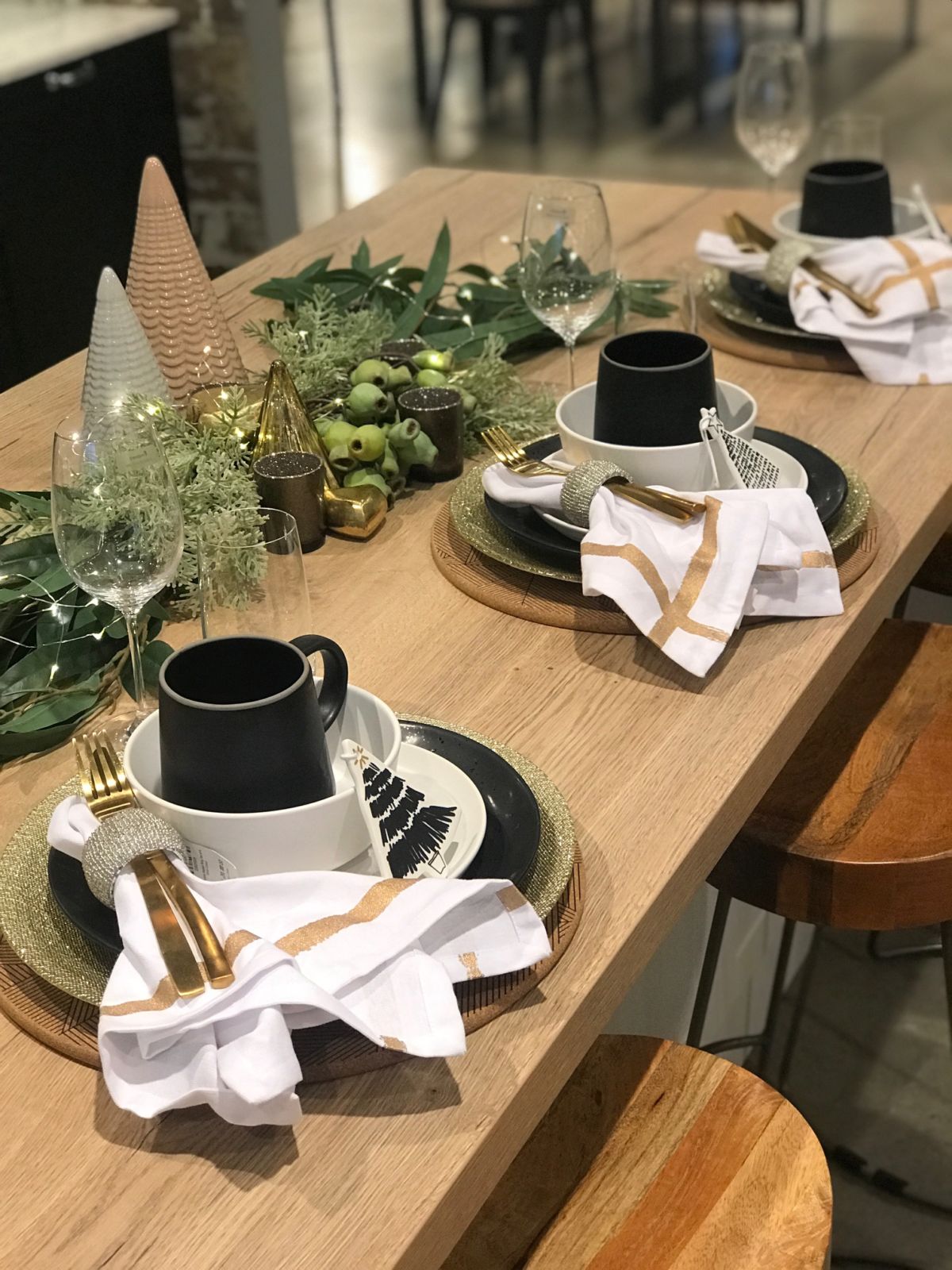 2. Add some sparkle
It's really not Christmas without a little sparkle. Do be sure to include a little gold, silver or another metallic colour into your palette, and don't forget the Christmas lights. These tiny copper wire string lights from Freedom are easy to style into your tabletop centrepiece to make it feel extra special.
3. Play with textures
Another tip for taking your styling to the next level is to master the use of different textures, no matter the theme. Your placemat, napkins, napkin rings, plates and bowls are all opportunities to add interest with different textures.  There's no need to buy a whole new set of tableware though – it's the metallic elements which make it look like Christmas, tying in with other metallic decorations and those with a motif, like these cute Christmas trees.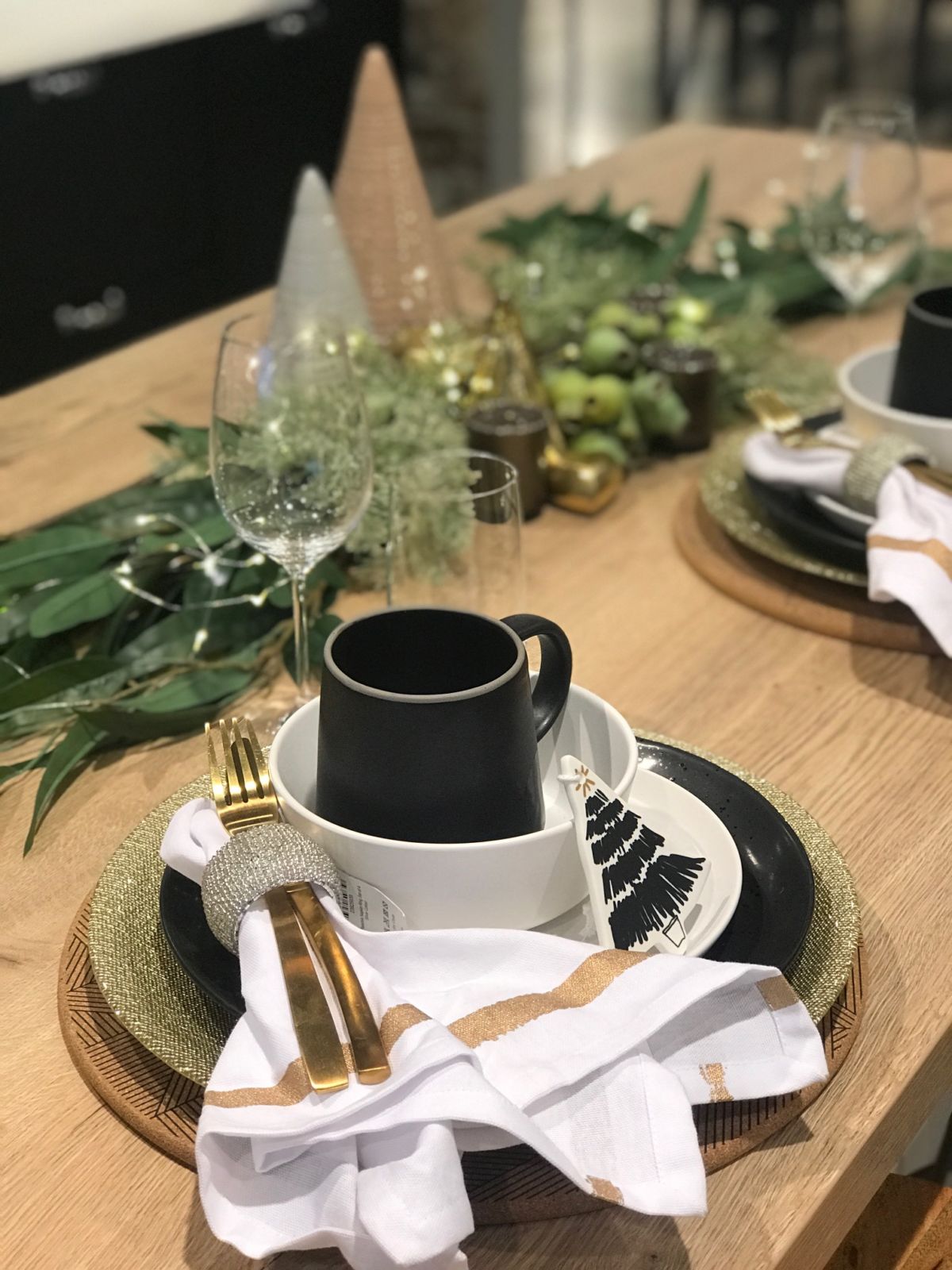 4. Integrate extra decorations
To make your whole kitchen space feel like Christmas, integrate a few decorations into your regular styling. Here, we've got Christmas trees on display in the glass cabinets, and a few decorations on the benchtop where there would usually be kitchen utensils. Use various sizes and textures, keeping within your colour palette.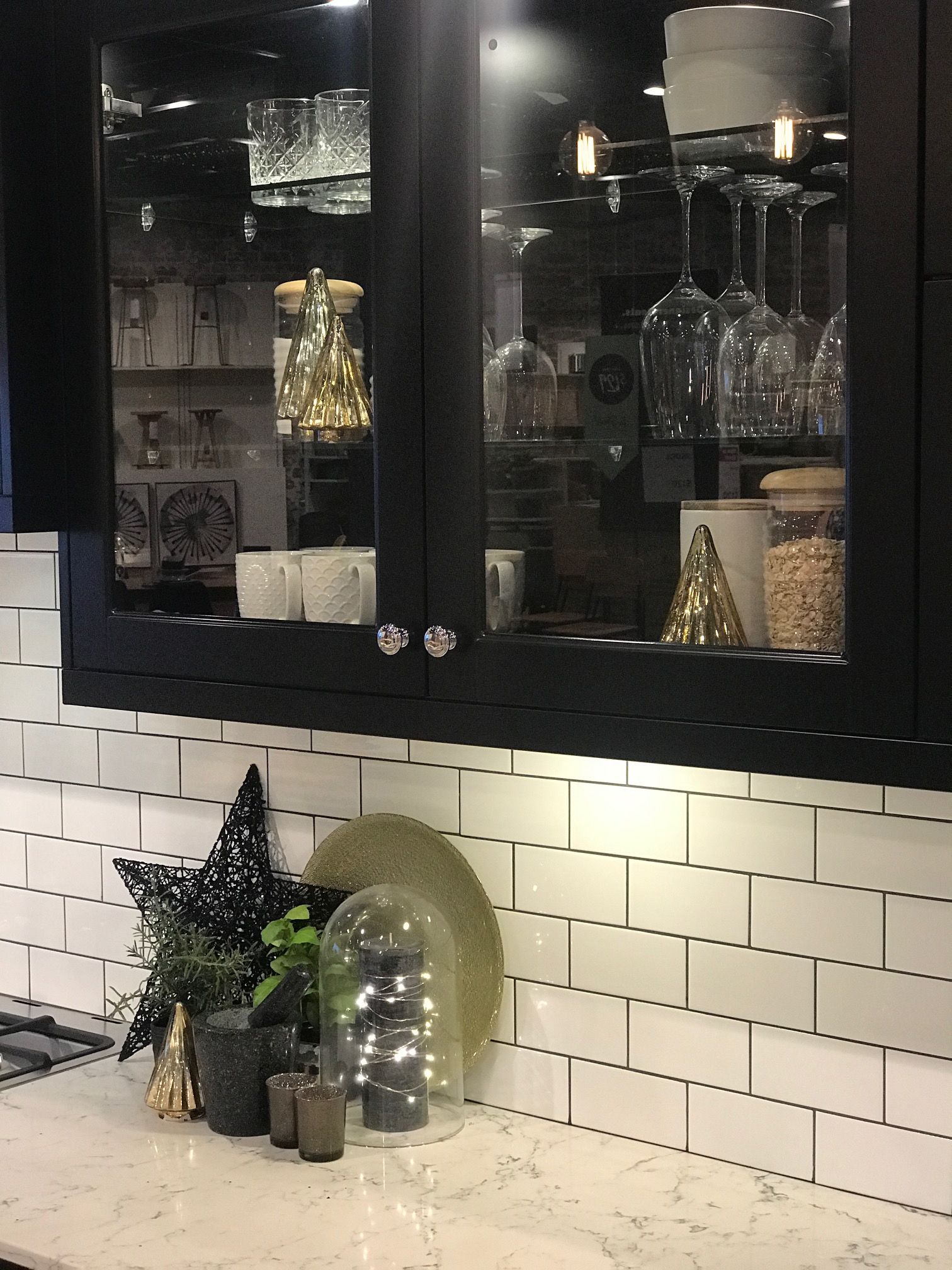 Bonus tip: Centrepiece cheat
Want to know the quickest way to a Christmas tabletop centrepiece?  Simply place a wreath in the centre of your benchtop – it will look stunning on a timber or marble benchtop.  Then simply fill the centre with foliage and scented candles of varying heights.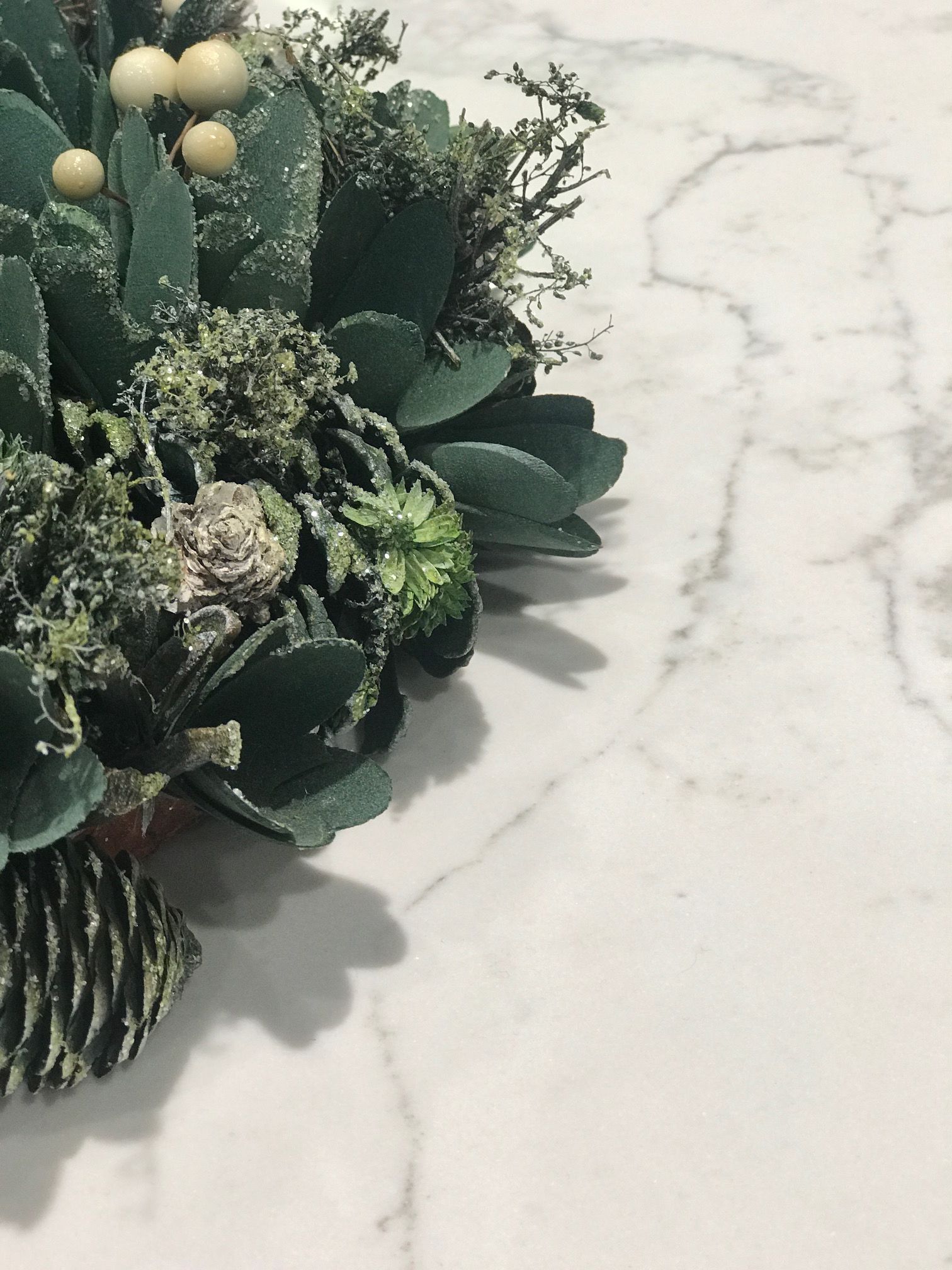 As you can see, it doesn't take a lot of effort to bring a lot of Christmas cheer into your kitchen.  Try these styling tips for yourself and you can make your everyday benchtop dining feel extra special in the lead-up to Christmas.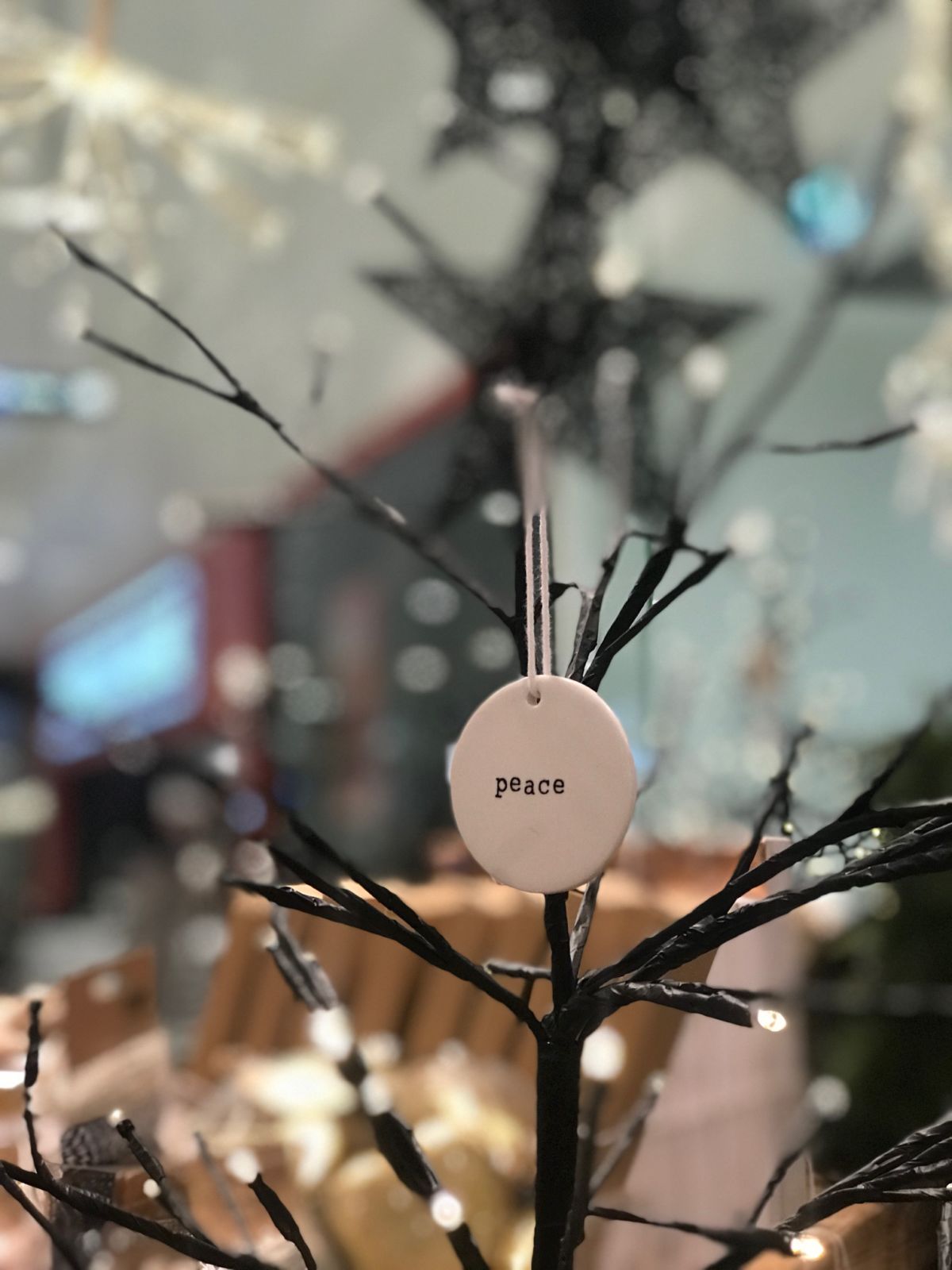 Wishing you all a very merry (and stylish) Christmas, from everyone at Freedom Kitchens!

Styling credit:
Tabletop styling by Freedom Senior Interior Decorator Jill Clements @jillclements