Incredible Kitchens Revealed: One Scores a Perfect 10/10
The Reno Rumble Contestants really upped the ante with their kitchen designs this week, with Leanne & Dane scoring a perfect 10 for their Industrial Café style kitchen! Meanwhile, Scott & Nadia wow'ed the Judges with their fresh Scandi-inspired design.
Watch the video and hear their insider tips and tricks to their winning kitchen designs.
A look at Joy's 10 out of 10 kitchen:
Café inspired, Leanne & Dane's kitchen is bang on trend for an open, airy space with a relaxed industrial ambience.
A variety of different textures and surfaces have been carefully chosen to convey the café vibe including an interesting mix of textures and surfaces, including Matt Black cabinetry, open shelving subway tiles, Caesarstone benchtops, and copper metallic bar back.
Inalto appliances integrate perfectly, with the large 90cm gas cooktop and integrated dishwasher completing this café cool kitchen. In the butler's pantry, the high standard of design and detail is carried through – a storage and preparation area never looked so good!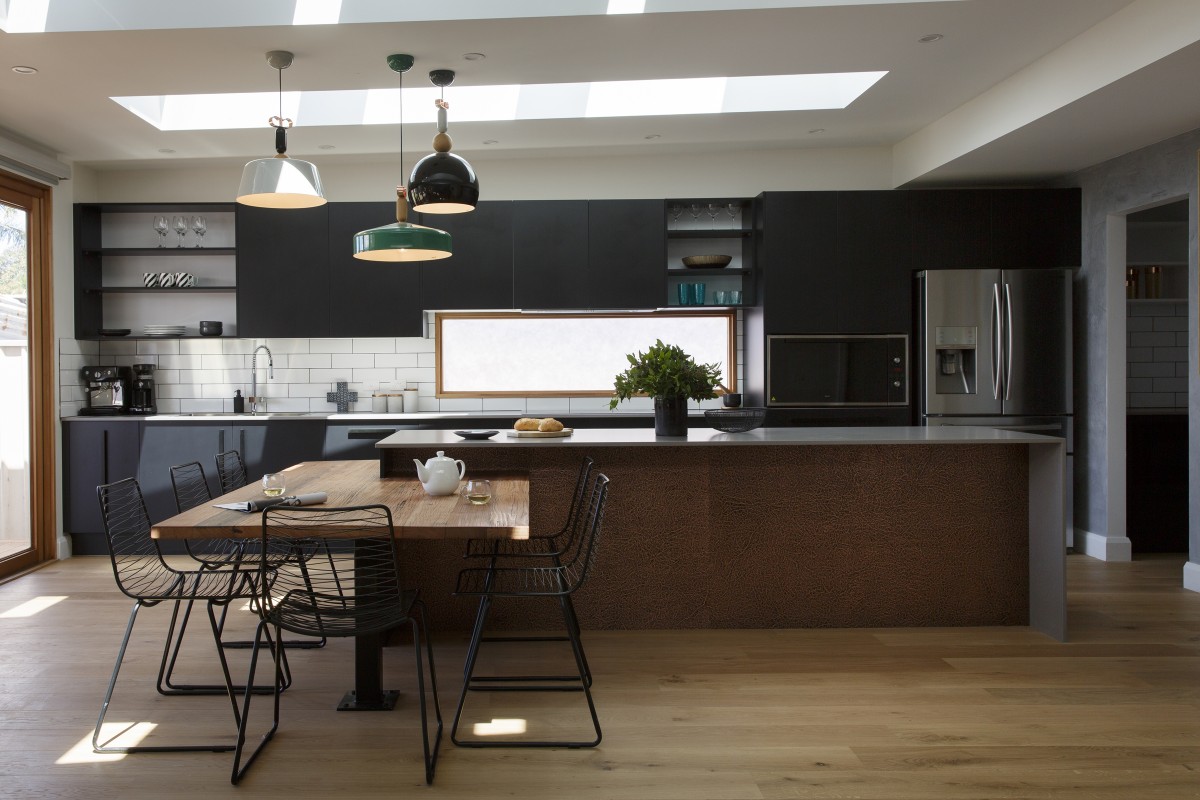 Homeowners Peter & Michelle on their Scandi Kitchen:
Peter & Michelle were living with a dated kitchen that was literally falling apart around them. Scott & Nadia to the rescue, with creative plans to transform the space into a bright, open area, adjoining the living and dining areas.
Their choice of materials was second to none – featuring vibrant teal cabinetry, paired with Alabaster Satin and benchtops in Caesarstone Raw Concrete to complete the Scandi look. Colin & Justin simply loved the colour palette and choice of oak timber handles.
In terms of layout, this is a carefully considered kitchen space which incorporates the traditional work triangle where the cooktop, sink and refrigerator and well positioned for optimal flow. The Inalto appliances, from Gas Cooktop to Multi-function Oven, plus in-built Hafele Bluetooth Sound System, ensure this kitchen is as functional as it is stunning.
What are Peter & Michelle's favourite kitchen elements? "All new fully functional Inalto appliances, terrific storage for dishes cutlery, glasses, pots and pans and pull-out pantries for food are the major pluses," said Peter. "Our new Freedom Kitchen has made cooking, cleaning and communicating enjoyable in such a relaxing environment."