Ready to create your dream kitchen for your home but not sure where to start? Booking a free in-home or video call design appointment with Freedom Kitchens allows you to meet with one of our expert designers who will work with you to create your perfect kitchen. During your appointment you're bound to have a number of questions, and below we provide the answers to some of the most common questions we get asked, from layout selection to how to create a designer kitchen without the designer price tag.
Q. What layout should I select for my new kitchen?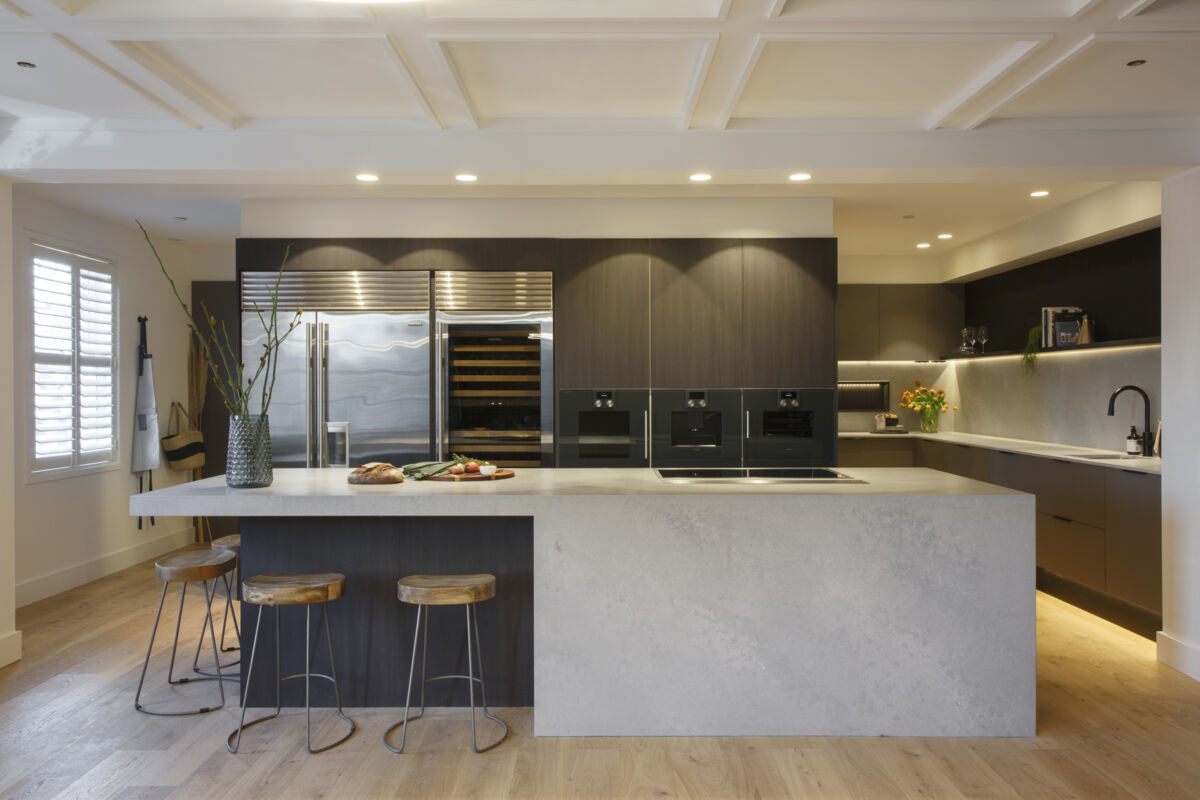 A. Picking the perfect layout for your new Freedom Kitchen will depend on your home, your needs and the space you have allocated for the kitchen. A successful layout will maximise the efficiency of the three key zones, commonly known as the 'working triangle': food prep, cooking and cleaning.
The most popular kitchen layouts we create for our customers are the U-shaped, Galley and L-shaped kitchen- which may or not include an island bench. All are wonderful options and your Freedom Kitchens designer will work with you during your design appointment to create the perfect layout solution based on your home, space and needs.
Q. How can I maximise storage in my kitchen?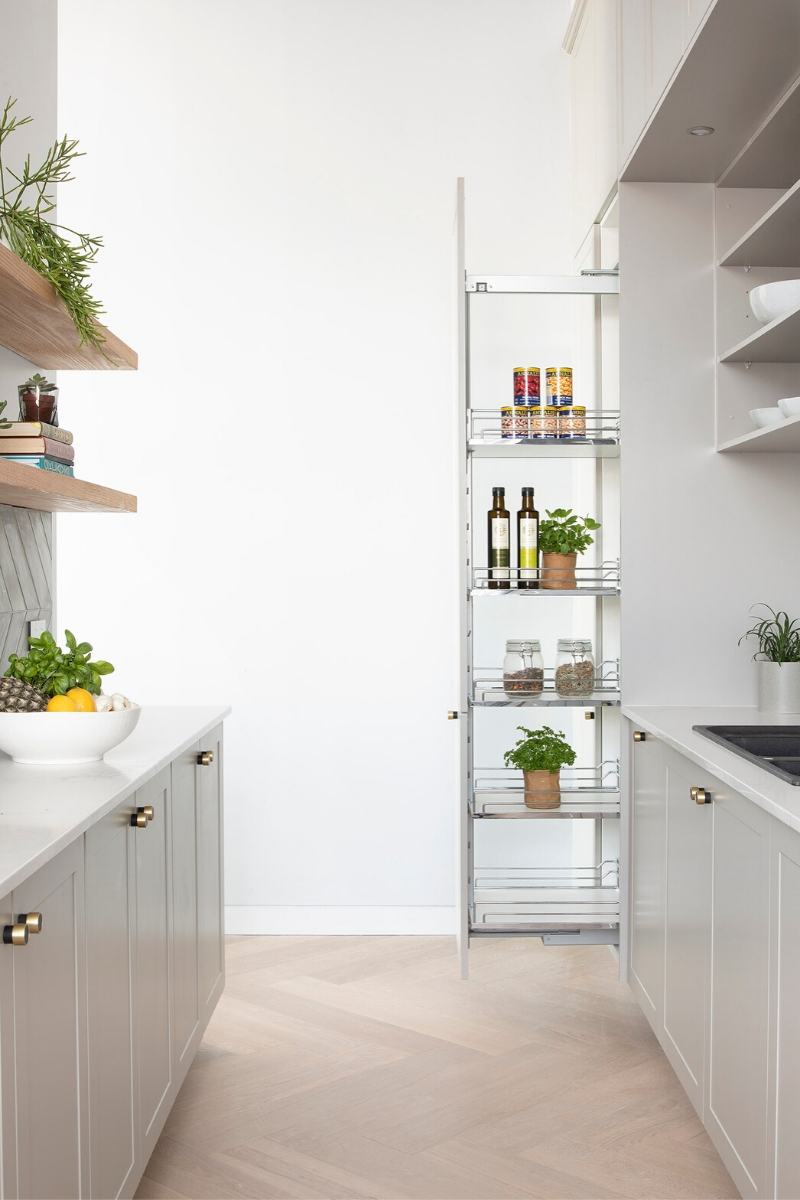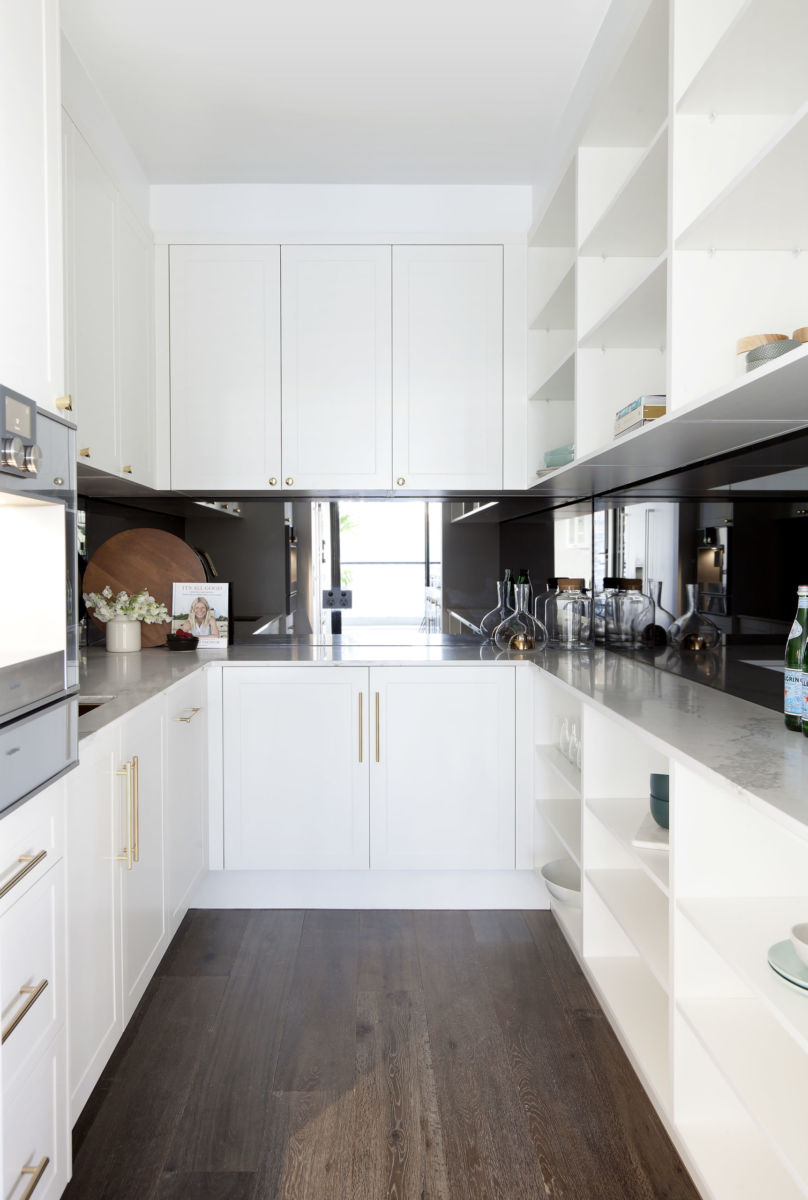 A. We are proud to offer a great variety of storage solutions for both cupboards and drawers to ensure your new Freedom Kitchen works harder and smarter for you. We typically recommend a combination of cabinetry, deep drawers and tall pantry storage in your kitchen for the best use of space.
We love to incorporate additional accessories to make organisation a breeze and maximise your storage within your kitchen. Choose from a range of wire pull-outs such as internal drawers, corner carousels for corner cupboards and pull-out pantry inserts which allow for a large amount of storage within small, narrow or otherwise hard to reach spaces.
If space permits, including a separate pantry with adjustable shelving or a small Butler's Kitchen will pro-vide the perfect place to store small appliances and perhaps an extra sink & tap and dishwasher, increasing the amount of storage and bench space you have in the main kitchen area.
Q. Should I select drawers or cupboards in my new kitchen design, or should I use a mixture of both?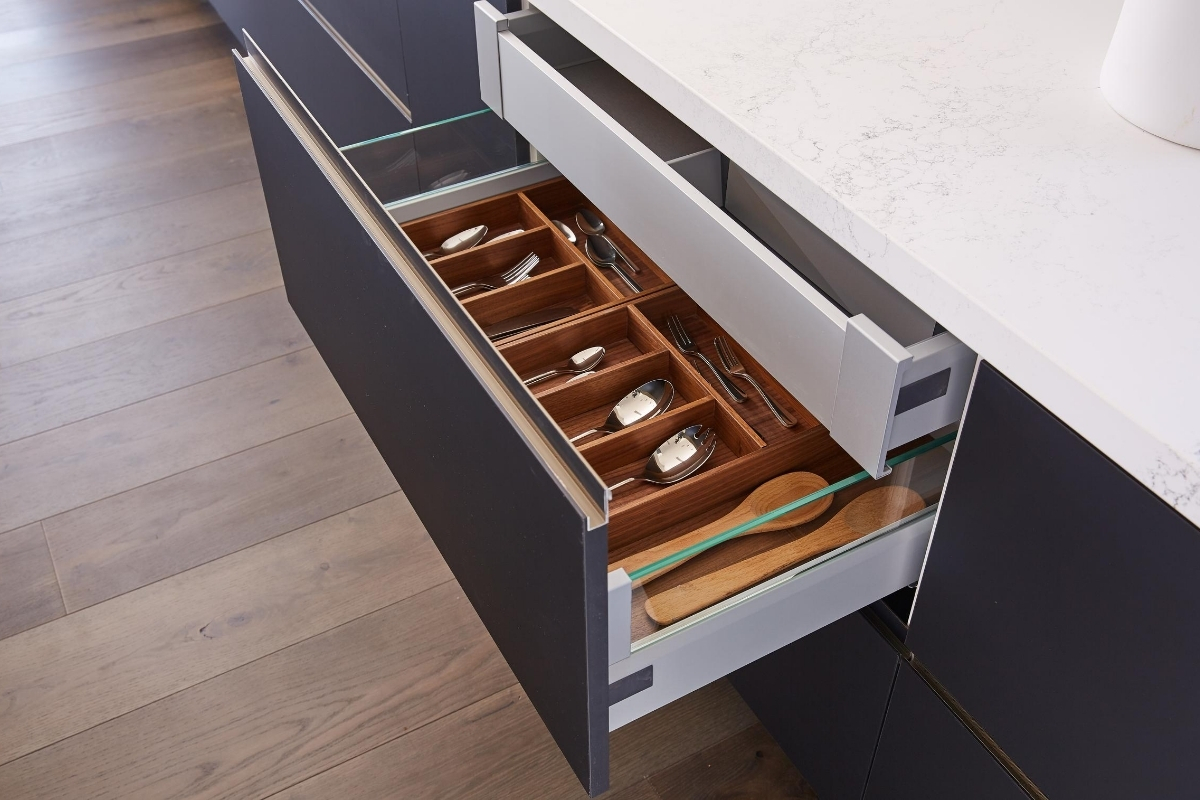 A. Whether you opt for drawers or cupboards will depend on what you intend to store in your kitchen and the space you have available, but typically we find that incorporating a mixture of both will yield the best result for your kitchen design. Wide cabinets are great for larger kitchen items such platters and trays, as well as small appliances such as mixers, toasters and blenders, allowing them to be easily accessed while stores on adjustable shelving.
Deep drawers are a great solution for dinnerware, as well as cookware such as pots and pans, allowing for neat storage and easy access (aka no more pulling everything out of the cupboard because you the item you want is at the back of the cupboard). Alternatively, consider shallow drawers for small jars and cooking utensils which can be stored neatly within our drawer divider inserts.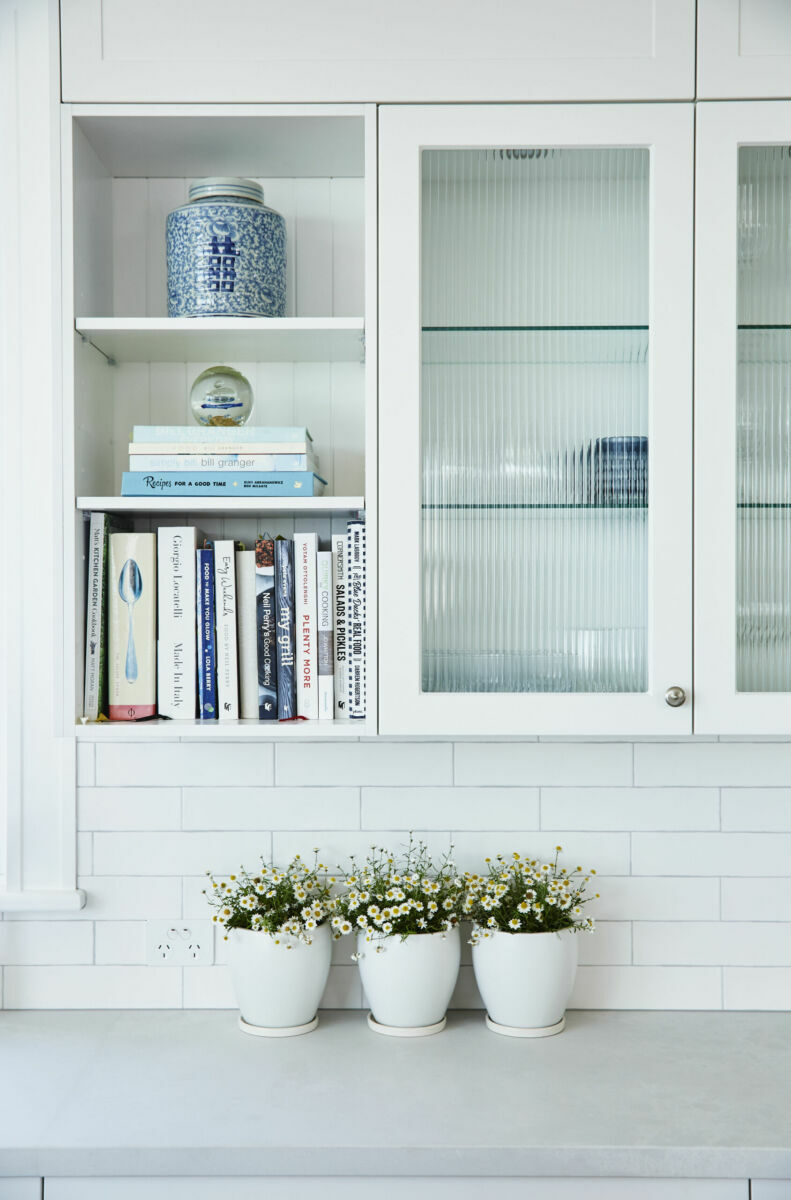 Place glassware within wall cupboards to keep these items within easy reach and out of the way of small children. Cabinets with our Broadline Glass Shelves provide a beautiful detail in your kitchen design and allow you to show off your special pieces, as well as the opportunity to add styling elements.
Q. How do I create a designer kitchen for less?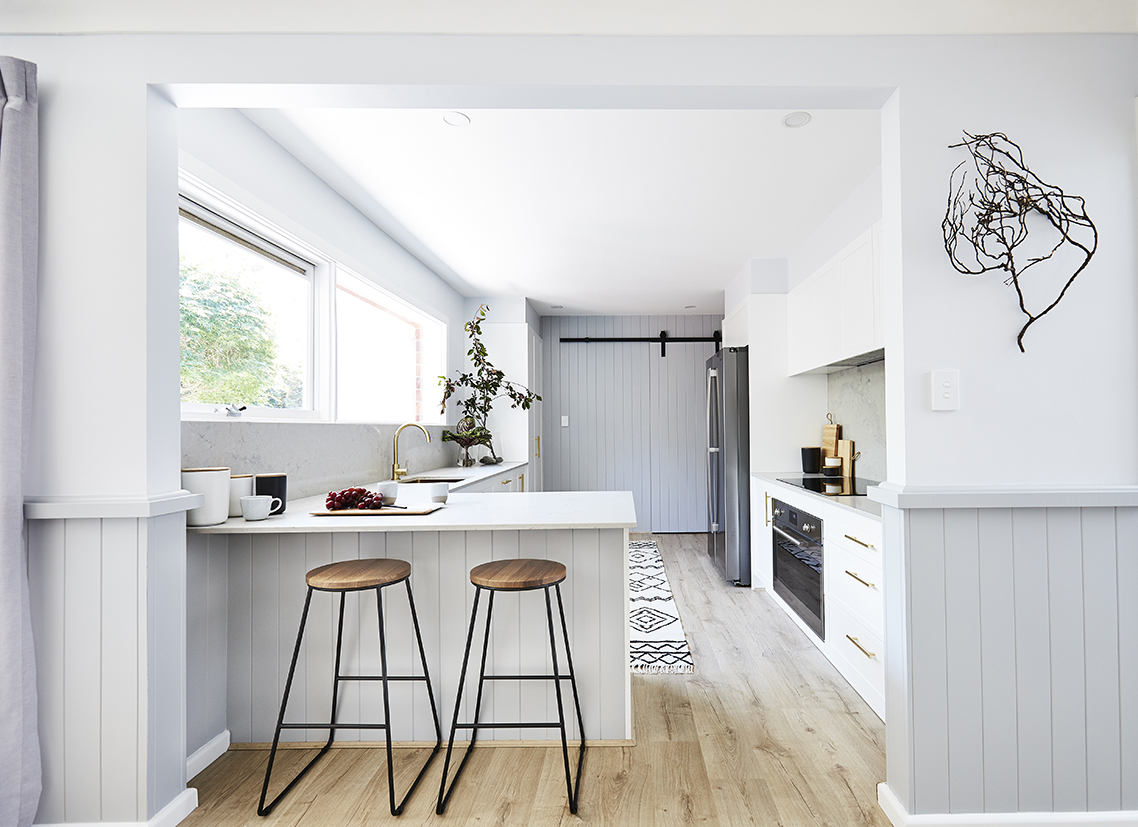 A. There are a number of ways you can create a designer kitchen without the designer price tag. A great starting point is to take a look at our Value and Essential Kitchen Ranges. Both offer a curated kitchen de-sign solution at a value price point. The Value Range offers fully assembled cabinetry, whereas our Essential Range comes 'ready to assemble' – perfect for those who like to DIY or who have their own builder/installer.
We also offer a great selection of budget-friendly finishes within our Designer Range such sleek and modern doors in a flat profiles. We recommend using larger cabinetry to cover more space rather than a mix of smaller cabinets. Our Newbury and Impression door ranges are a fantastic option, available in a variety of texture, tones and finishes.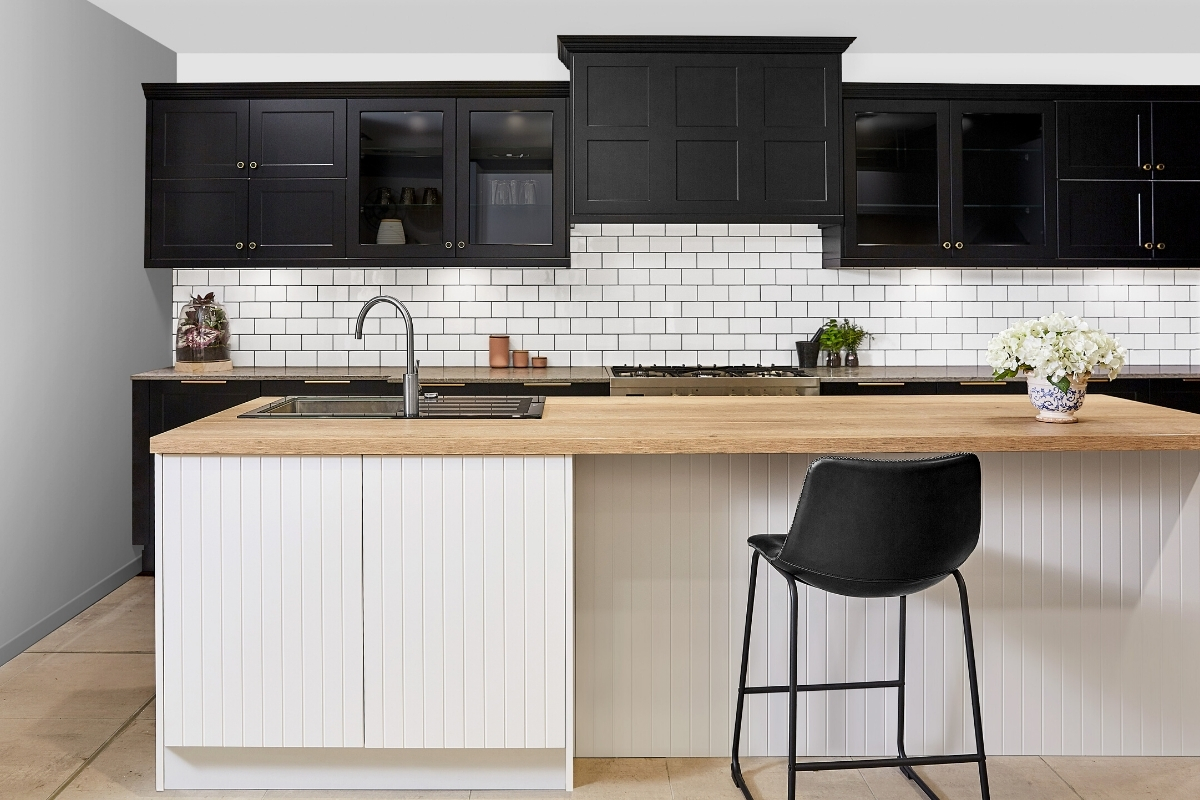 You may also like to consider laminate benchtops. Laminates have come a long way in recent years, and are now a stylish alternative to more expensive options. Easy to clean you can create a range looks from marble, concrete, matte black or timber depending on what style you wish to achieve, without the designer price tag.
Ready to bring your dream kitchen to life with Freedom Kitchens?
Don't wait! Book your free in-home or video call design appointment HERE. Our expert kitchen designers are ready to answer your kitchen questions and create a kitchen that suits your needs, style and home!
For more inspiration, ideas and product range information download our latest catalogue HERE.
Head to our Frequently Asked Questions section on our website HERE for details such as warranties and installation.