Must Have Luxury Wardrobe Ideas and Finishes 
A well-designed wardrobe within your bedroom spaces can transform not only the look of your rooms style-wise, but will add an incredible amount of storage space that you might not otherwise have.
We've taken our 30 plus years of kitchen and laundry experience, and introduced Freedom Wardrobes to our range. Offering walk-in, hinged and sliding wardrobe designs, you can choose from a curated selection of premium door and interior finishes, handles, storage solutions, stylish black hardware and many luxury extras.
Our expert designers will work one-on-one with you to produce built in wardrobes that will declutter your bedroom and home, and turn getting ready into a joyous experience.
Maximise your wardrobe renovation with these 10 luxury walk in robe ideas and finishes. Discover our upgrade tips here.
1. Custom Built Wardrobe cabinetry
Elevate the look and feel of your wardrobes with our selection of stylish and high-quality wardrobe cabinetry. Shaker-style doors are very popular if you love a coastal, classic or country style, while our flat options are available in matte or gloss finishes perfect for a more modern space.
Make a design statement with our new Black Alumni Frames – they're a wonderful choice for contemporary bedrooms. Our unique Tri Panel Door System is exclusive to our Sliding Wardrobes collection, giving you the flexibility to create a simple and classic one-colour look or mix and match different coloured finishes within the 3 separate sections of each sliding door.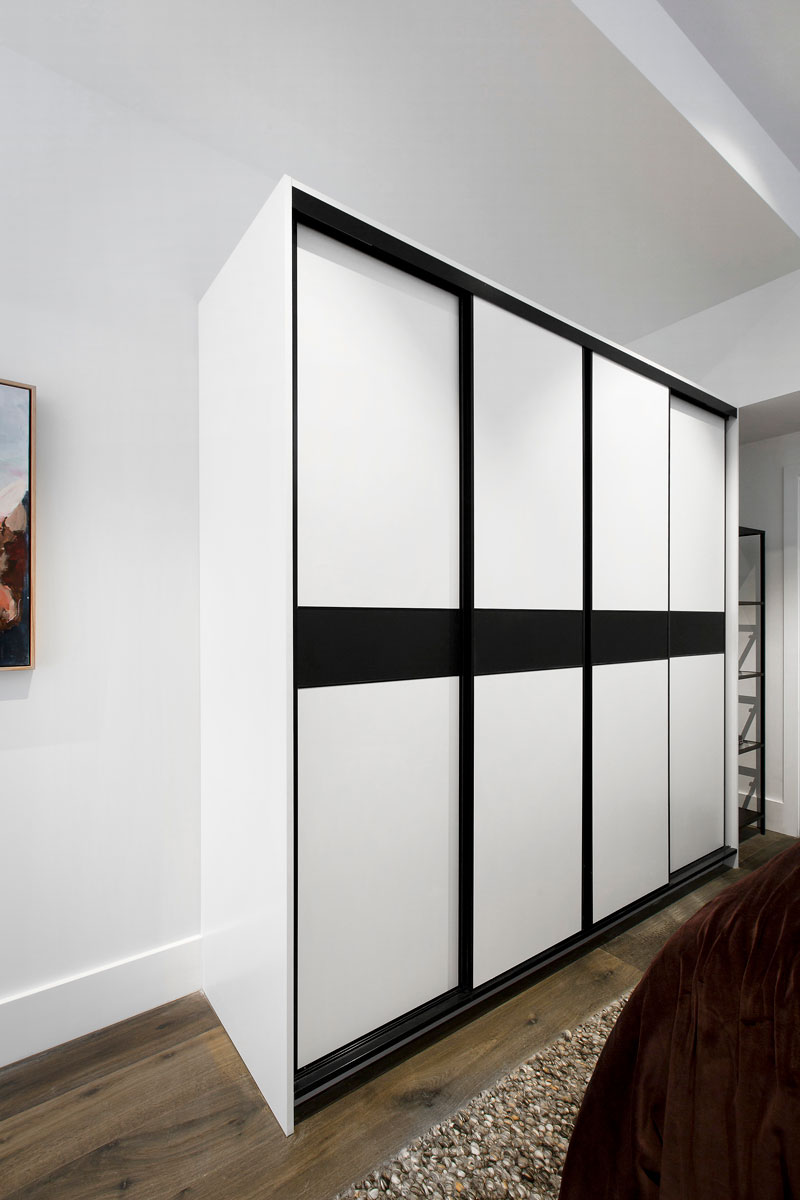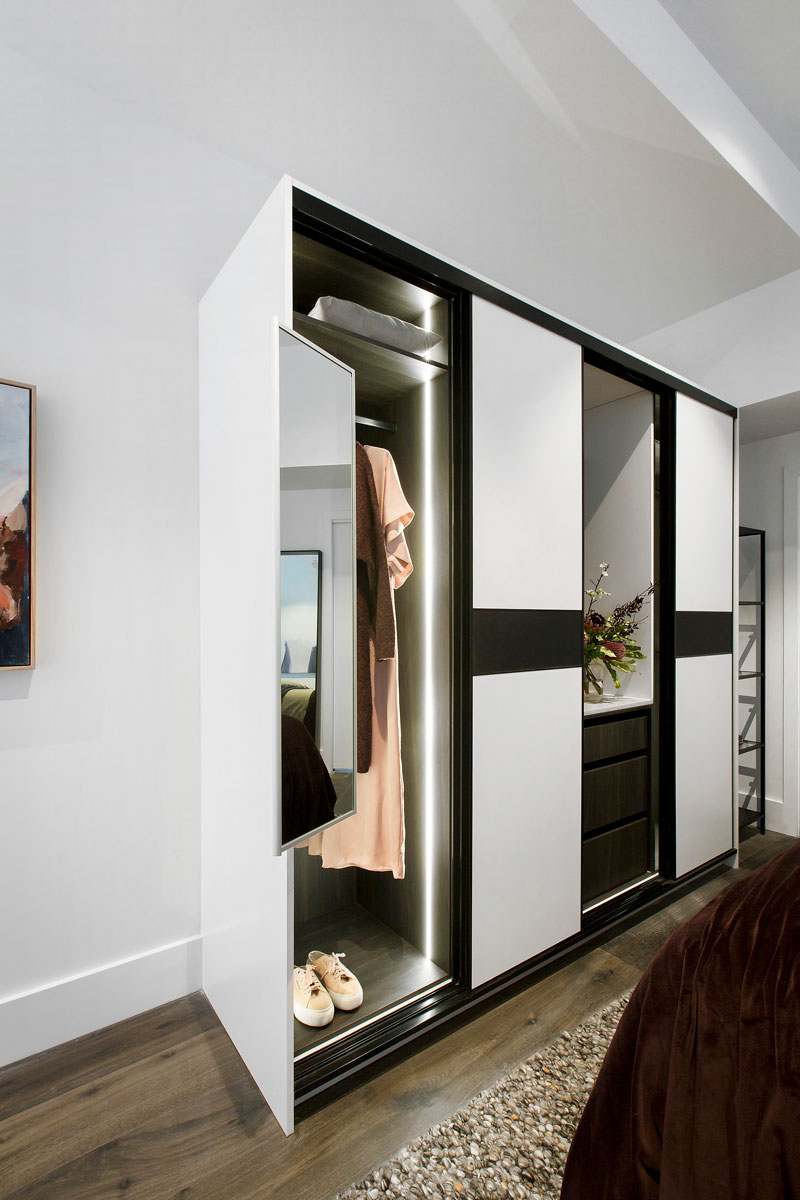 2. Glass-fronted Wardrobe Cabinets and Shelving
Evoke a high-end boutique feel in your walk-in robe with glass-fronted cabinets with interior lighting to display your designer handbags and shoes. Our 2020 Black Alumin Frame Shelves feature fluted glass inserts, and are the perfect addition to any luxury walk in closet.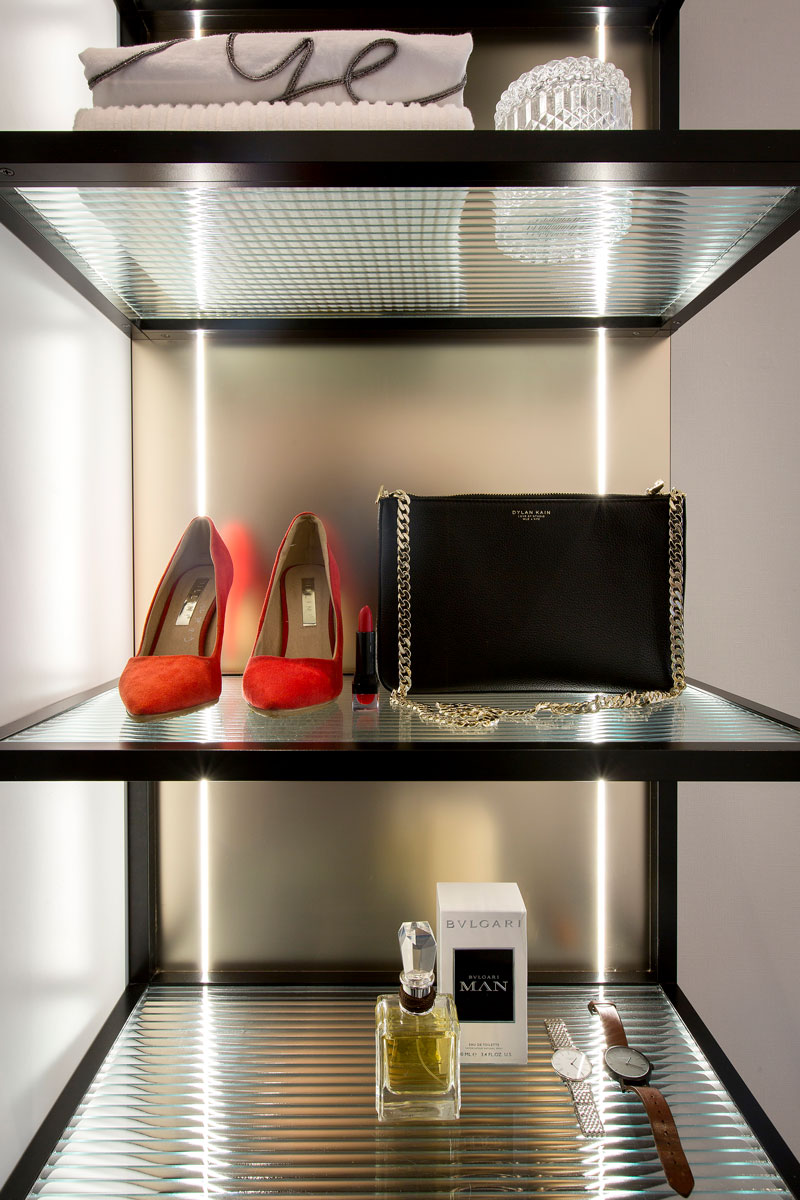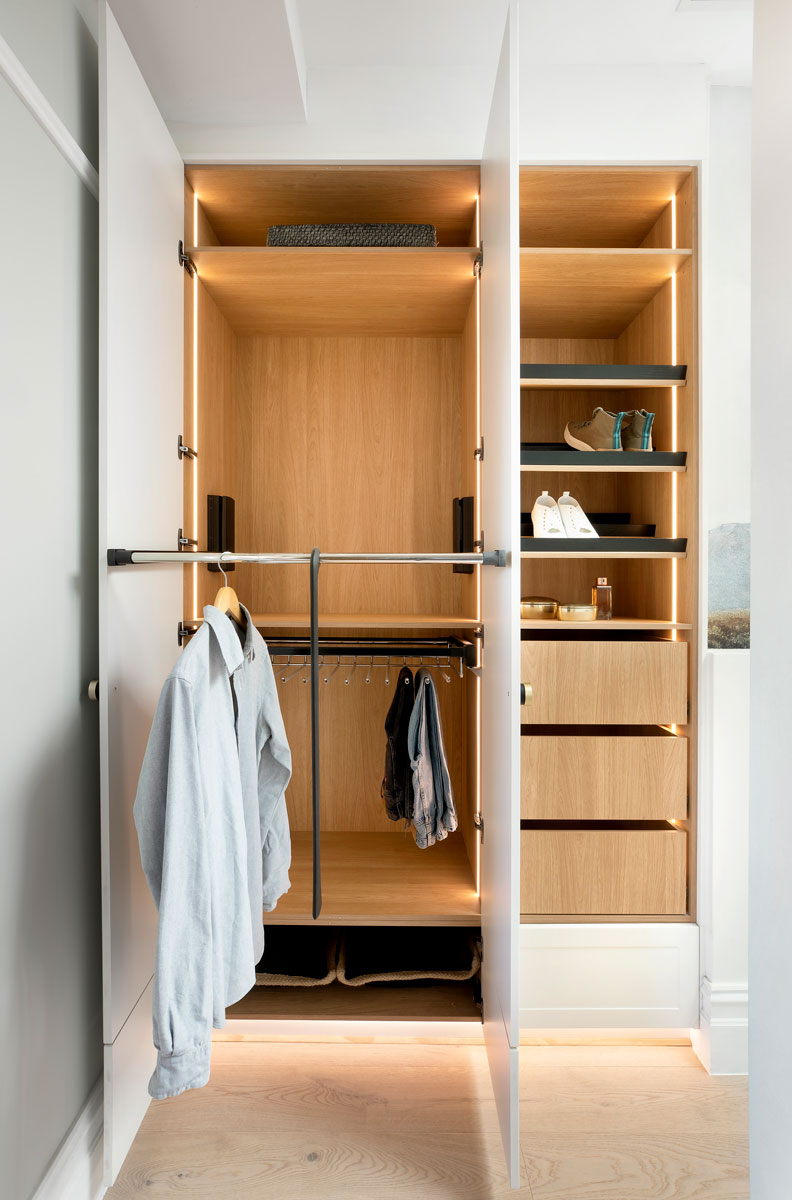 3. High-end Wardrobe Countertops
Different countertop materials will be a luxurious addition to your walk-in robe, providing a timeless and elegant look. Our premium laminate or natural quartz options come in a variety of colours and are easy to maintain and clean. Use across statement island benches or desks if you have added a study nook to your hinged wardrobe layout.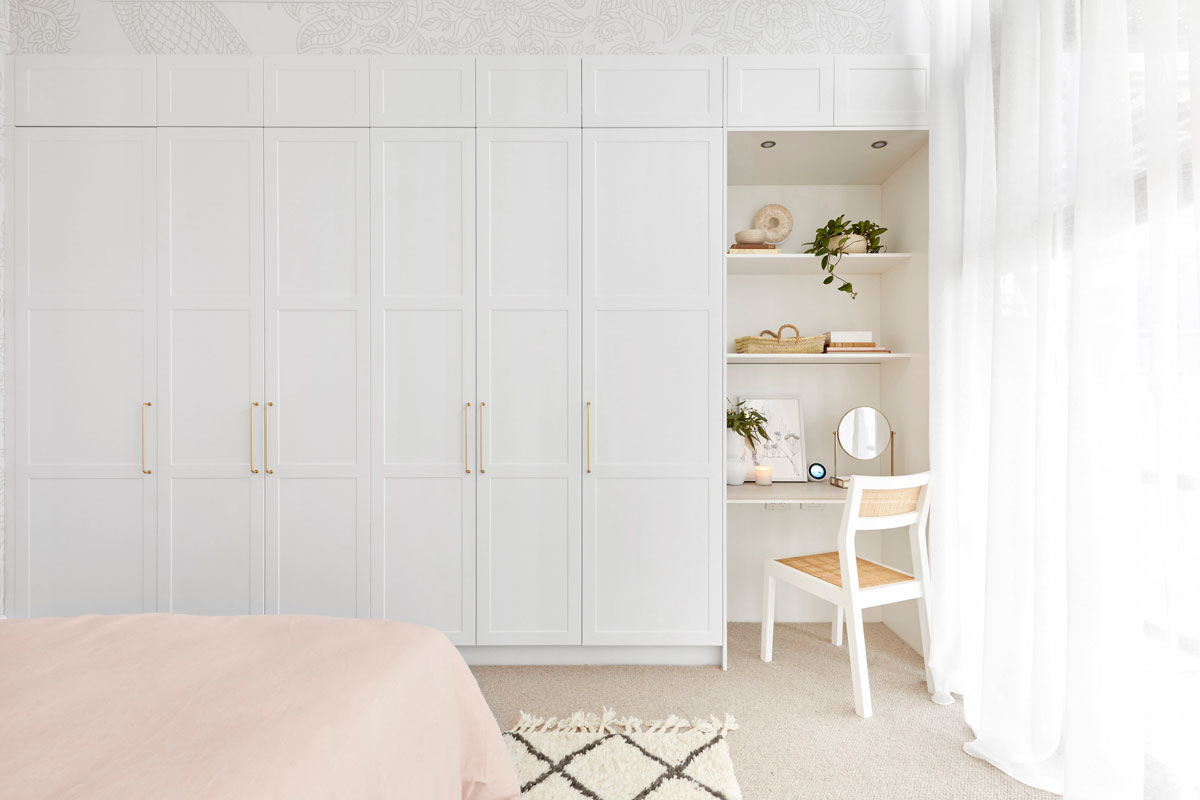 4. Metallic Finishes for Wardrobe Cabinetry
Add a touch of glamour with metallic finishes, such as gold or silver accents on hardware or lighting fixtures to elevate your wardrobe. Your wardrobe handles will bring your overall look together – brass for example is having a design moment and we think it's here to stay. Select from matte tones in a rounded pull style or consider our Square Hook Brushed Brass 900mm handle to make a style statement.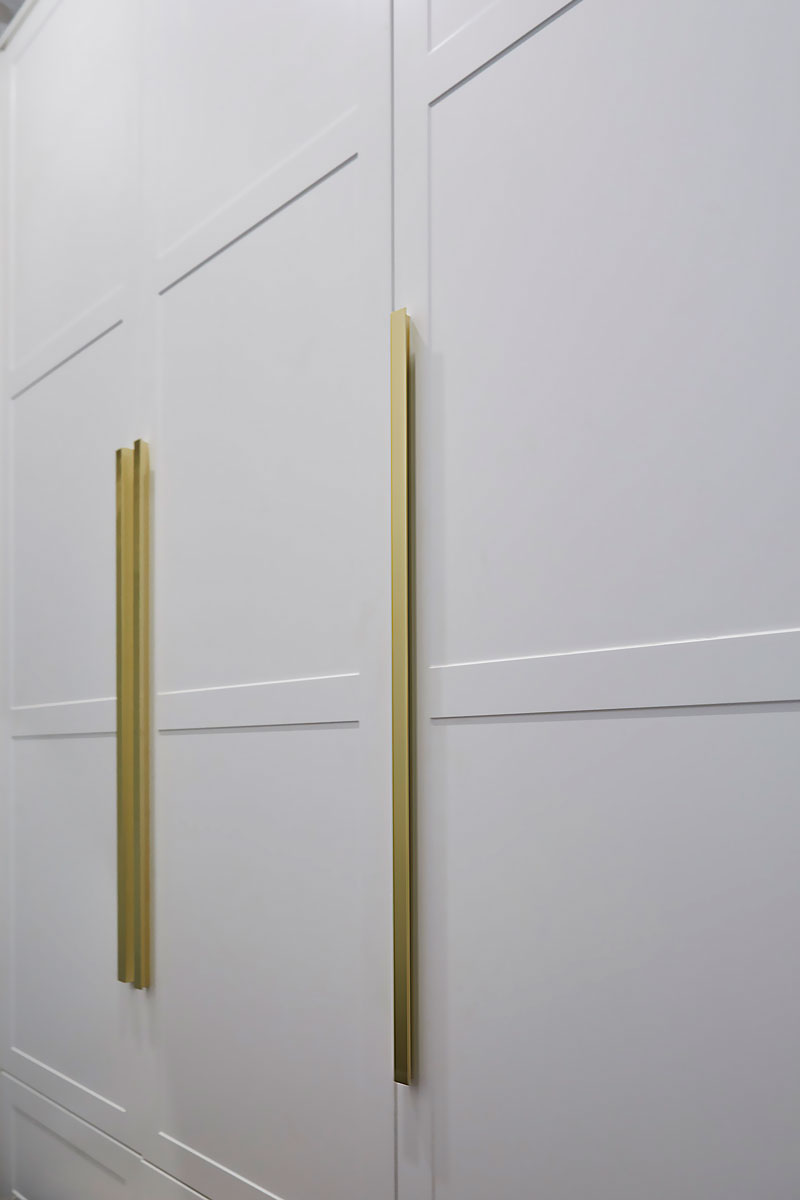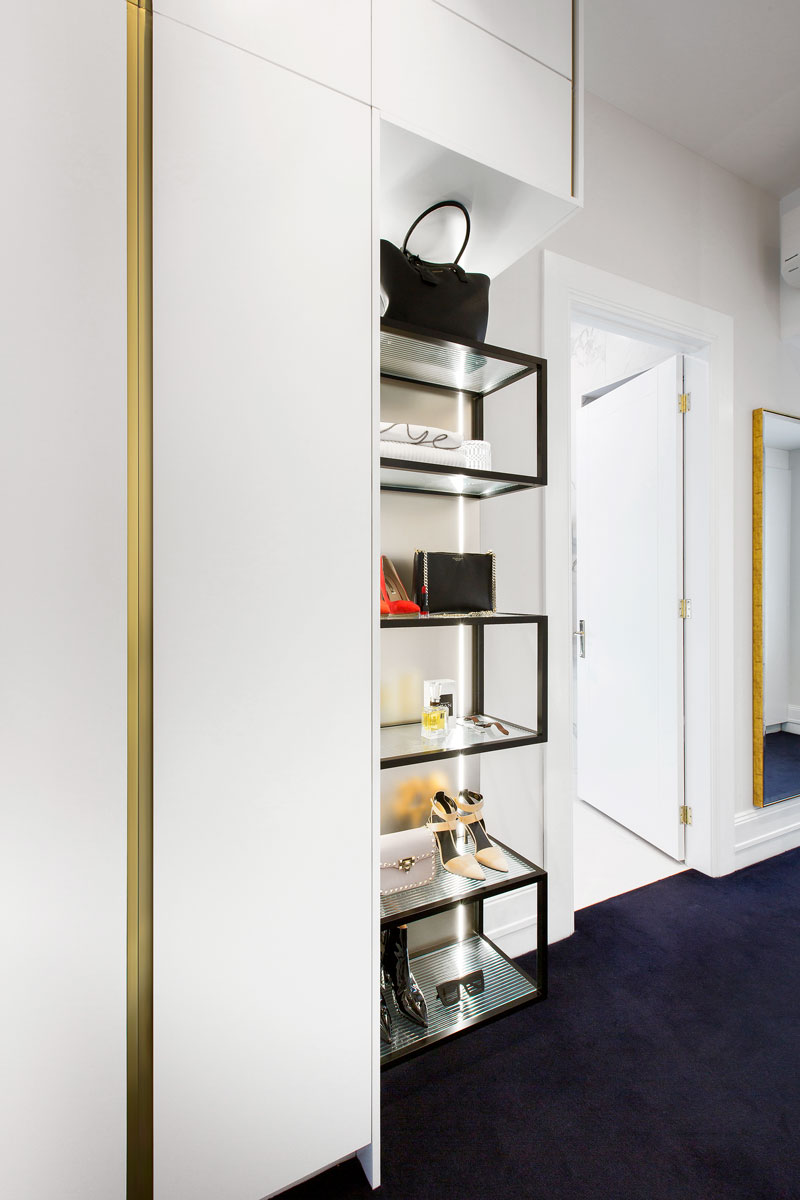 5. Shoe Storage
Shoe storage can often be tricky when planning your wardrobe, but not with our savvy solutions here at Freedom Wardrobes! Our Shoe Racks feature bold black detailing and allow you to display your favourite footwear, while our Shoe Drawers provide the perfect solution to store them out of sight.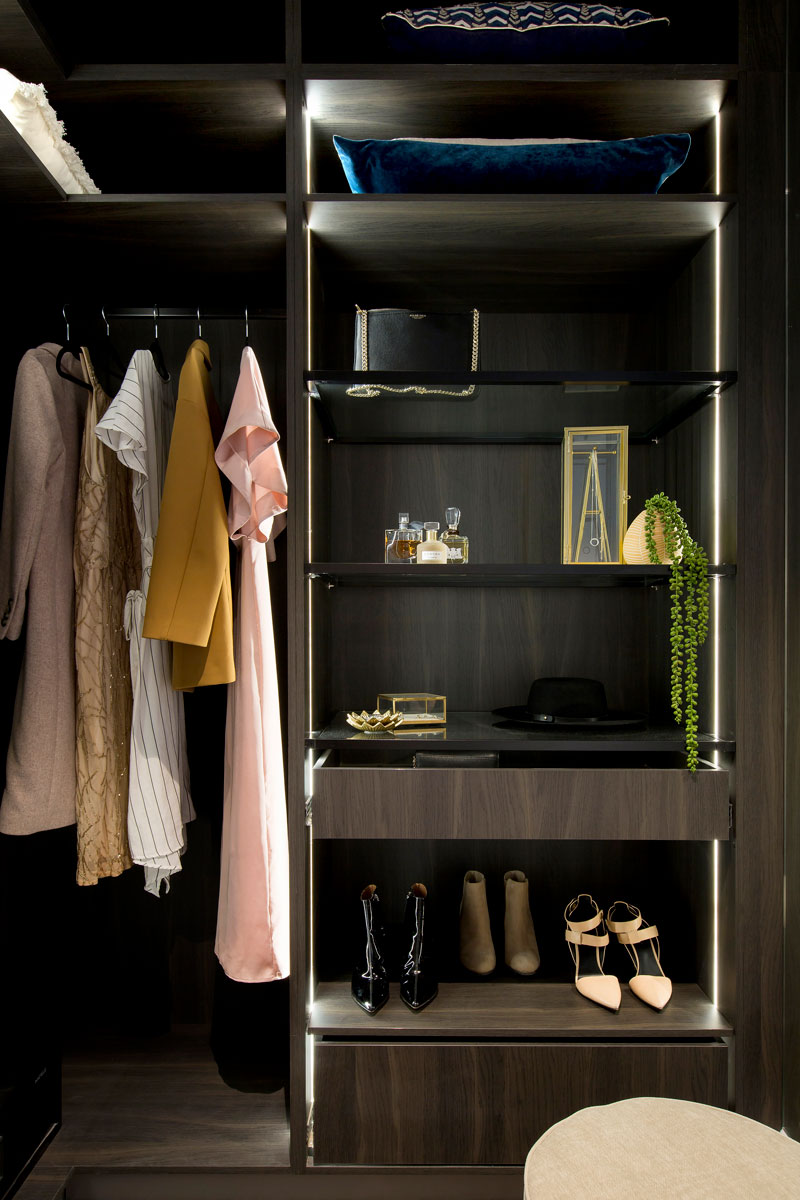 6. Dressing Room Island
An island will become an instant statement piece for storage within your walk in robe. It will also allow you to showcase your personal style as you can place your favourite pieces such as handbags, jewellery, accessories, as well as decor pieces, out on display.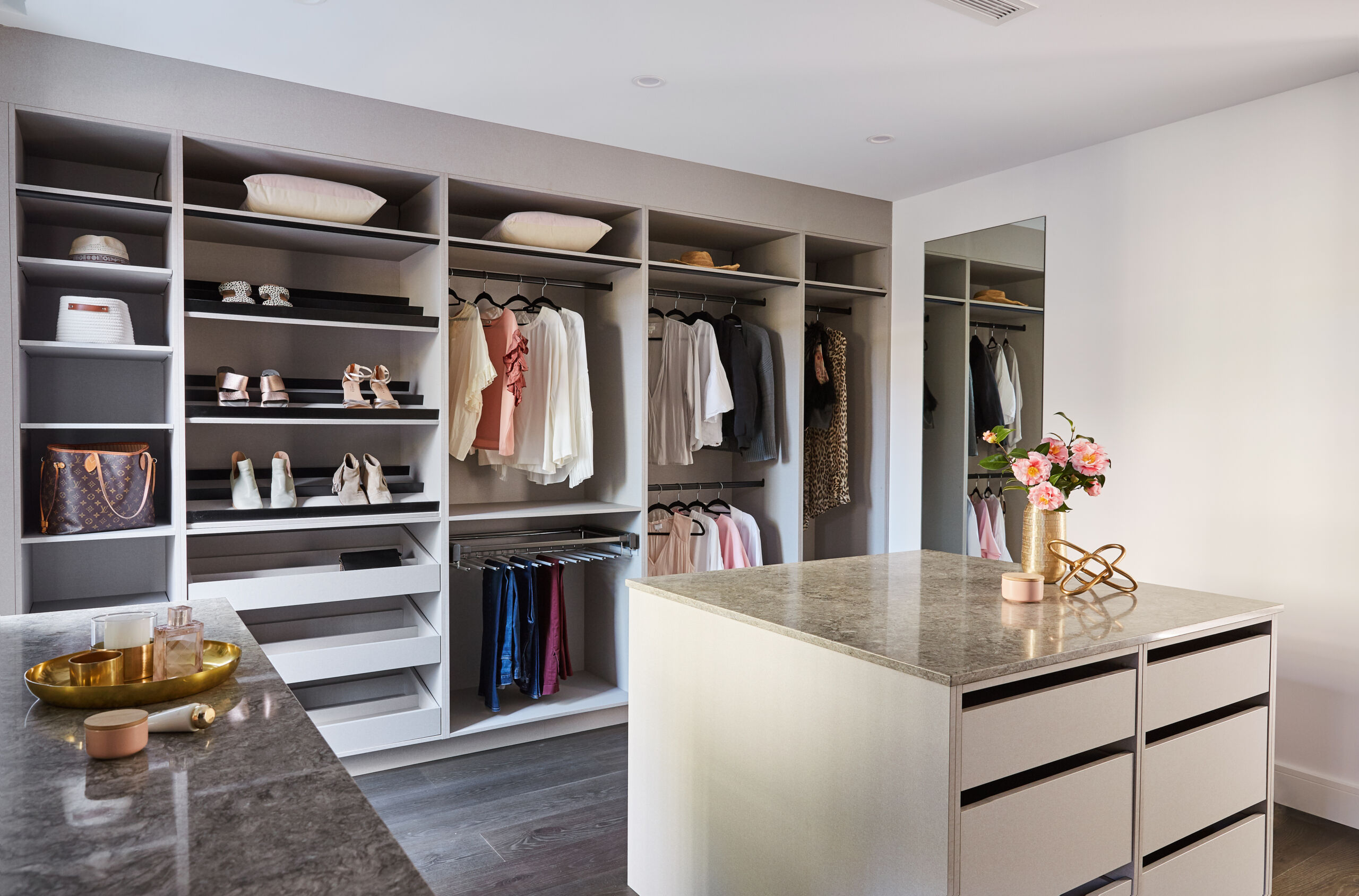 7. Stylish Interior Finishes
Our curated selection of interior finishes come in five fashionable colour ways. Whites, grey and timber tones can be used throughout your wardrobe design and will complement your exterior wardrobe door cabinets. Open designs are also featured heavily within walk-in wardrobes so it pays to pay close attention to the material you pick for your interiors.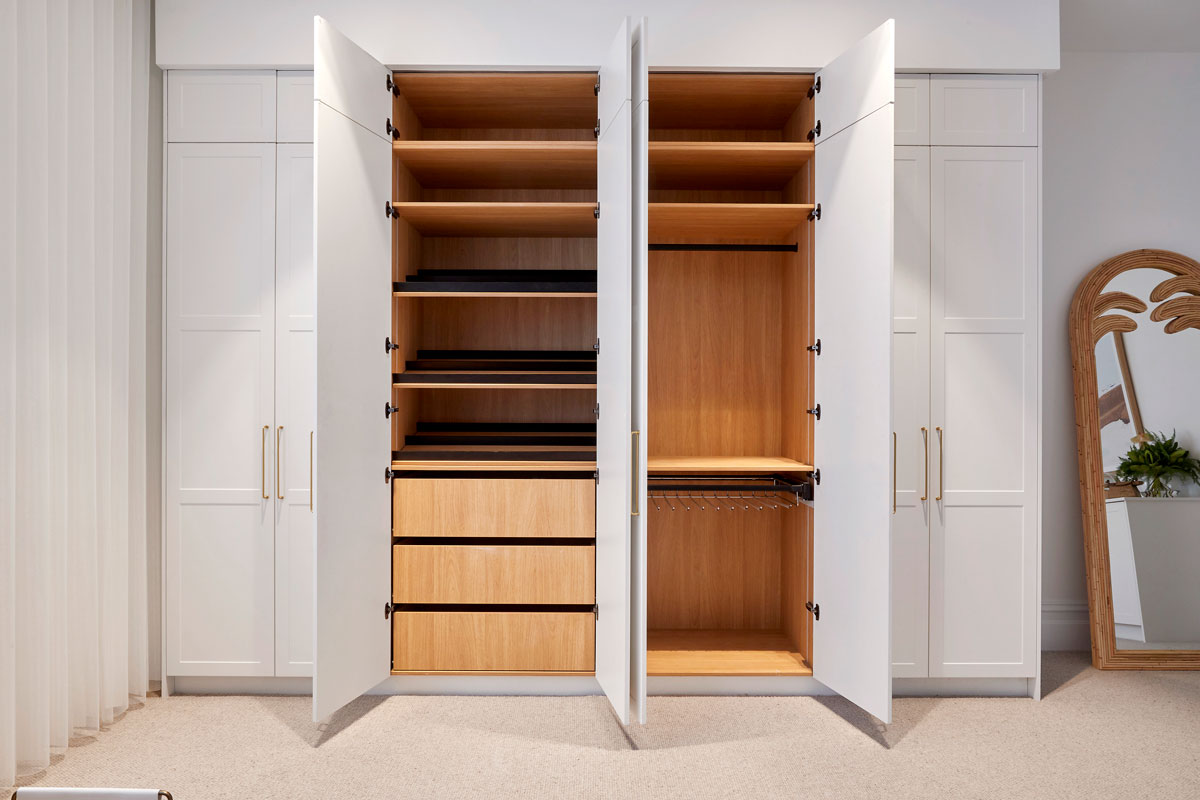 8. Wardrobe Seating
Providing convenience, comfort, and customisation; a seating zone within your room, such as bench seat by a window where you can put on shoes, injects instant luxury to your wardrobe while adding much-needed functionality.
9. High End Wardrobe Lighting
A clever wardrobe lighting scheme can add a touch of glamour and create a stunning focal point within your design. Our flexible strip LED lighting can be run vertically within your robe to illuminate the contents. You can also place it below the your doors and create a nightlight- perfect if you have younger children!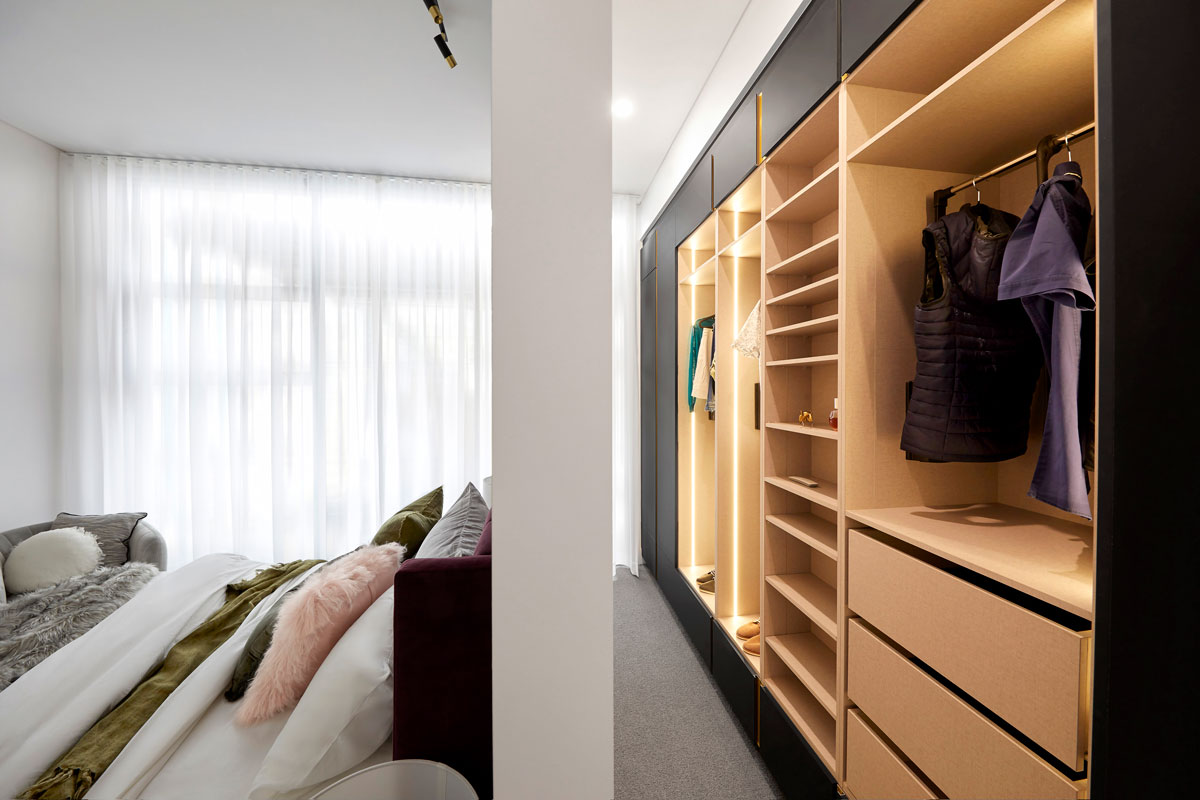 With a place for everything and everything in its place, discover how you can take your bedroom storage to stylish new heights with Freedom Kitchens & Wardrobes.

For expert wardrobe design advice, book an in-store, in-home, or virtual appointment.