The humble laundry room may not currently be your favourite room in your home, especially if the design is small and compact. However, what if we were to tell you that we have the secret to making laundry day a good day with our top tips for getting the most out of your laundry design even when space is limited? Read on and be inspired!
Tip 1. Plan your appliance placement.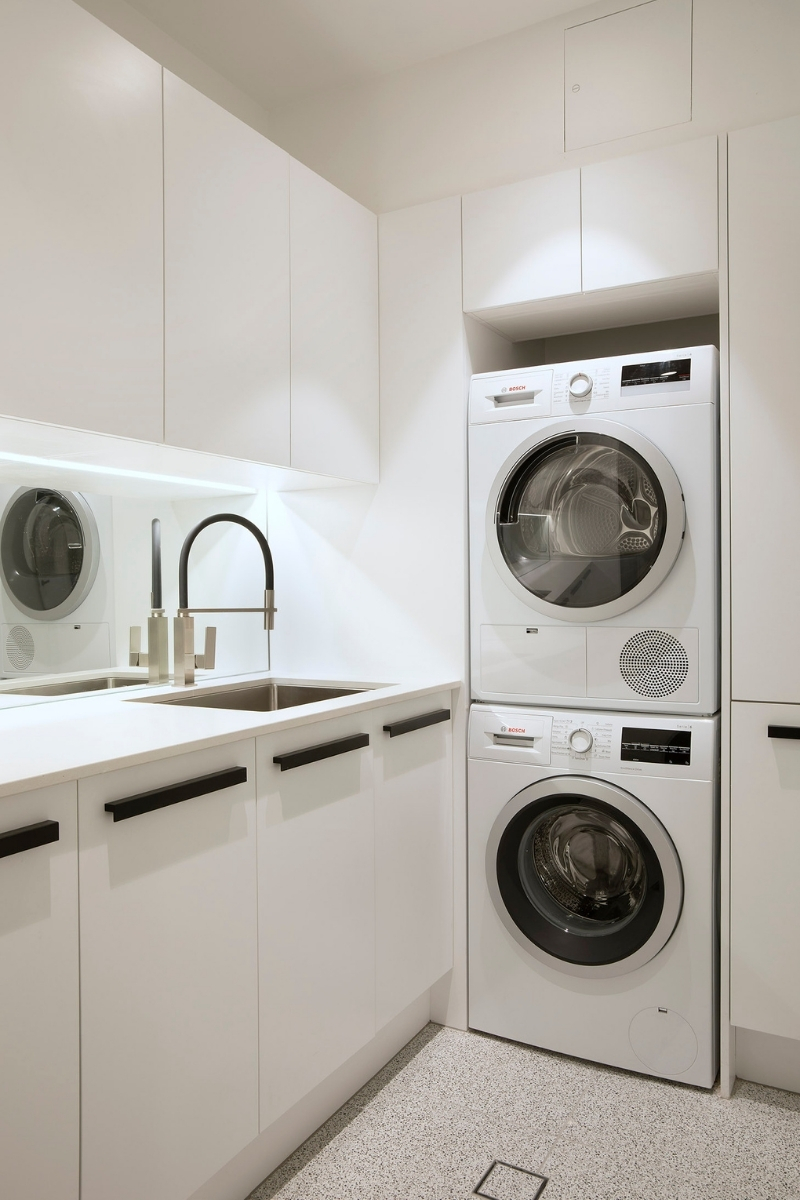 Consider stacking your washer and dryer. Whilst this may remove some bench space it does mean that there will be much more available area for a sink and tap and a cabinet/other storage items such as a laundry hamper to sit beneath these.
Tip 2. Maximise storage!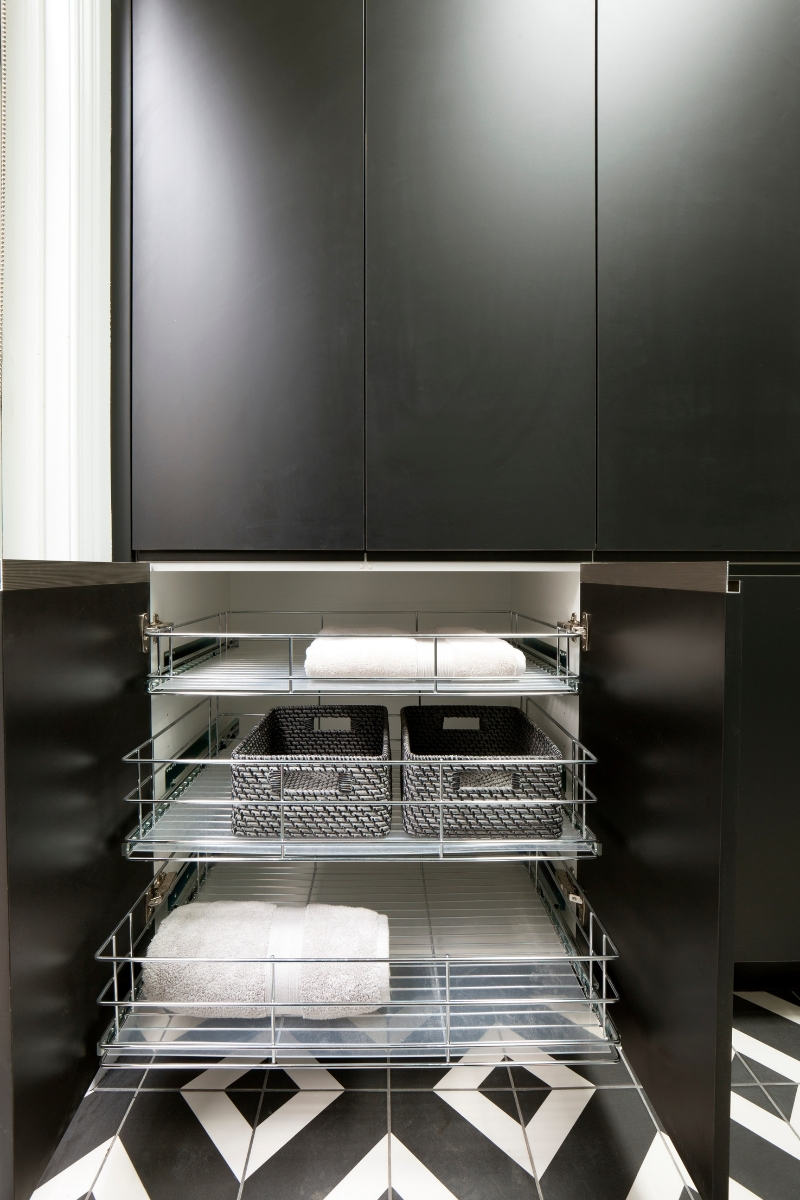 Clever storage solutions are a must in a compact laundry room. A cabinet under the sink is a great area to hide your messy items such as laundry detergent and cleaning supplies. Pull-out shelving such as our stainless steel A-POSC is a great way of maximising efficiency and tidiness- both of which are 'must haves' in any laundry, especially when space is tight!
Tip 3. Pay attention to your colour palette.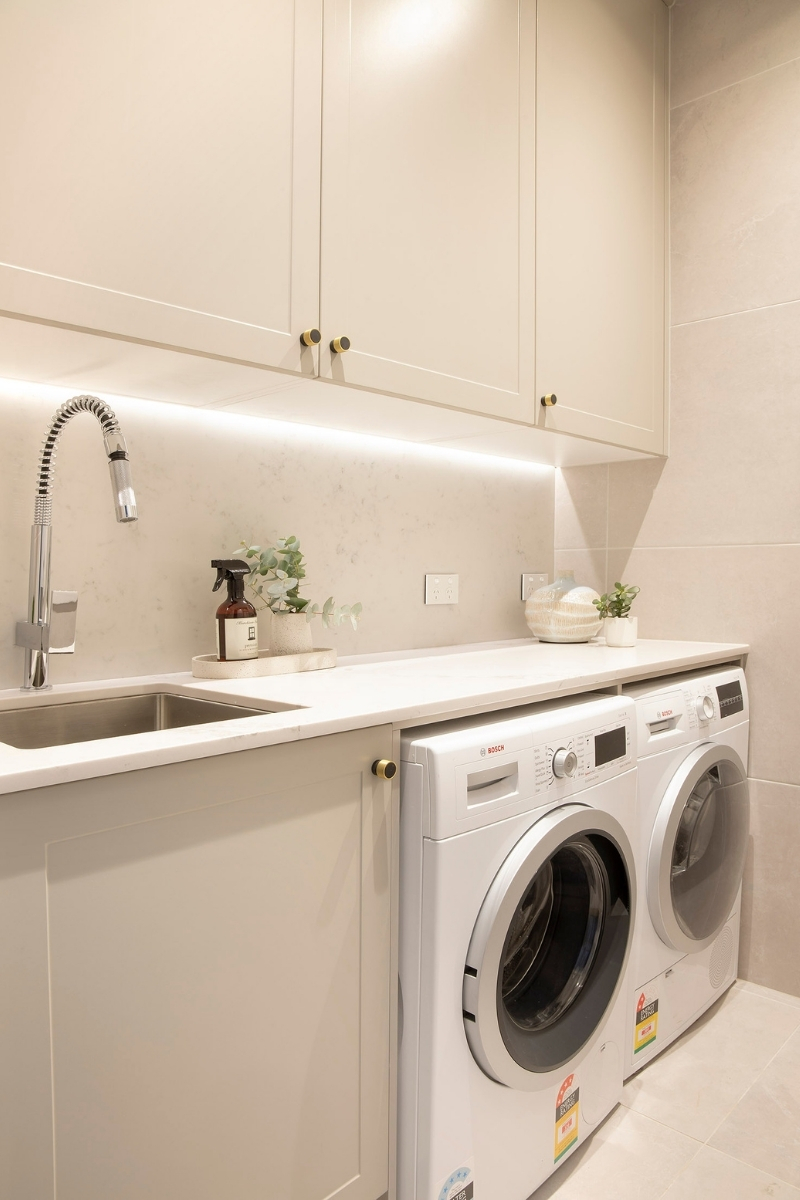 Neutral colour schemes are a classic and popular choice – especially for small laundry areas as it stops the space from looking and feeling cramped and overcrowded. Consider a soft grey such as our Newbury Fox or a crisp white such as our Alaskan White Ultramatt. We love to pair a neutral door with statement handles to add a touch of glam and interest.
Tip 4. Consider a hanging rail.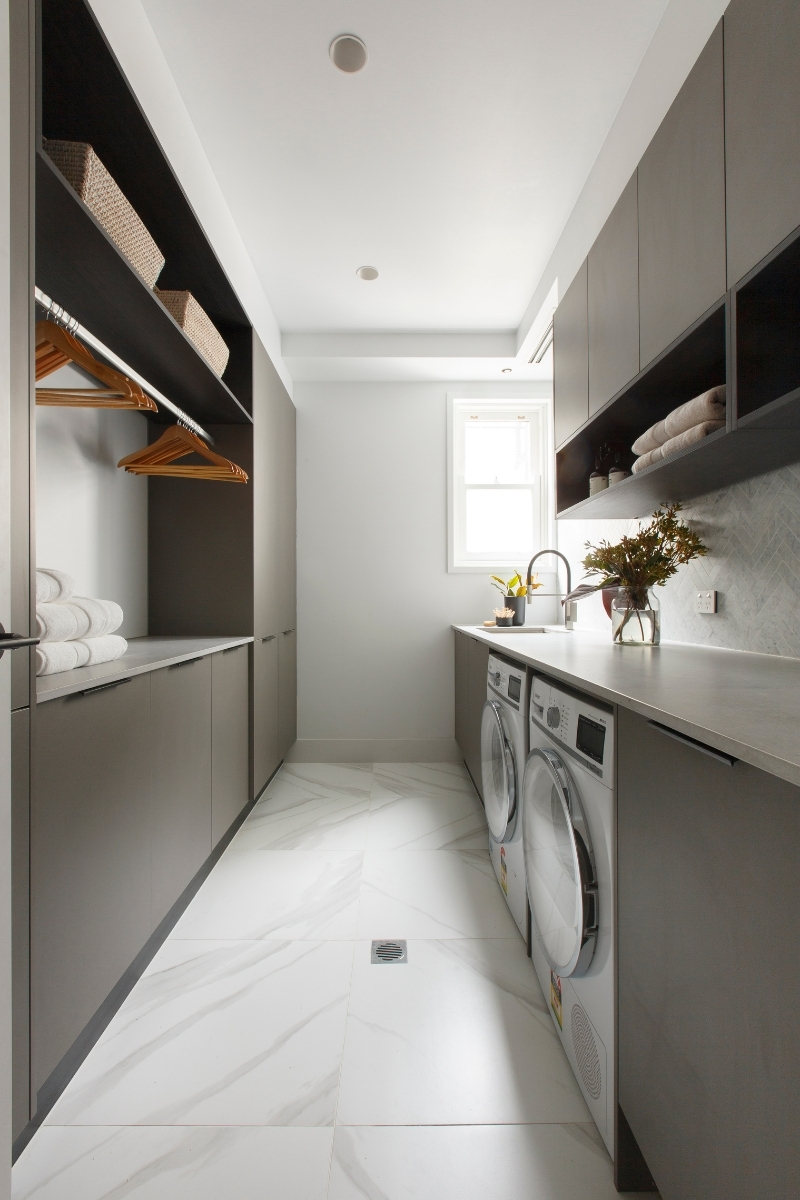 Practical solutions such as hanging rails are a great way to improve practicality of your laundry. Consider placing them above sinks to allow clothing to drip dry. Fixing hanging rails under wall cabinets is a fantastic way of maximising practicality and storage space. Just keep in mind how much height you need to be able to hang your garments!
Tip 5. Keep it sleek and chic!
Open shelving can be difficult to keep clutter free- especially with storage being a premium in a smaller area. Consider having most of the cabinetry behind closed doors so you can hide away any clutter that you may have.
Design tip: If you love the look of an open shelf and wish to incorporate into your design we suggest styling it with decor items such as artwork, candles, flowers or an indoor plant- because you're not actually using these items you're eliminating the need to tidy it every time you use the laundry.
Inspired to take your small laundry and transform it into a space you love doing laundry in?
Book your free in-home or video call design appointment HERE.
For more inspiration, ideas and product details for laundries as well as kitchens and more, download our latest Designer Range catalogue HERE.