Top Tips To Create a Family Kitchen
When designing your new Freedom Kitchen, aside from style and finishes, addressing who will be using the space (and how) is important. No matter what your family looks like- small, large, multi-generational, young or older children, or even if you're planning to start a family in the future- consider what features should be part of the design. Here we share our top 5 tips for how to create your dream family kitchen.
1. Select cabinetry that is both stylish and functional.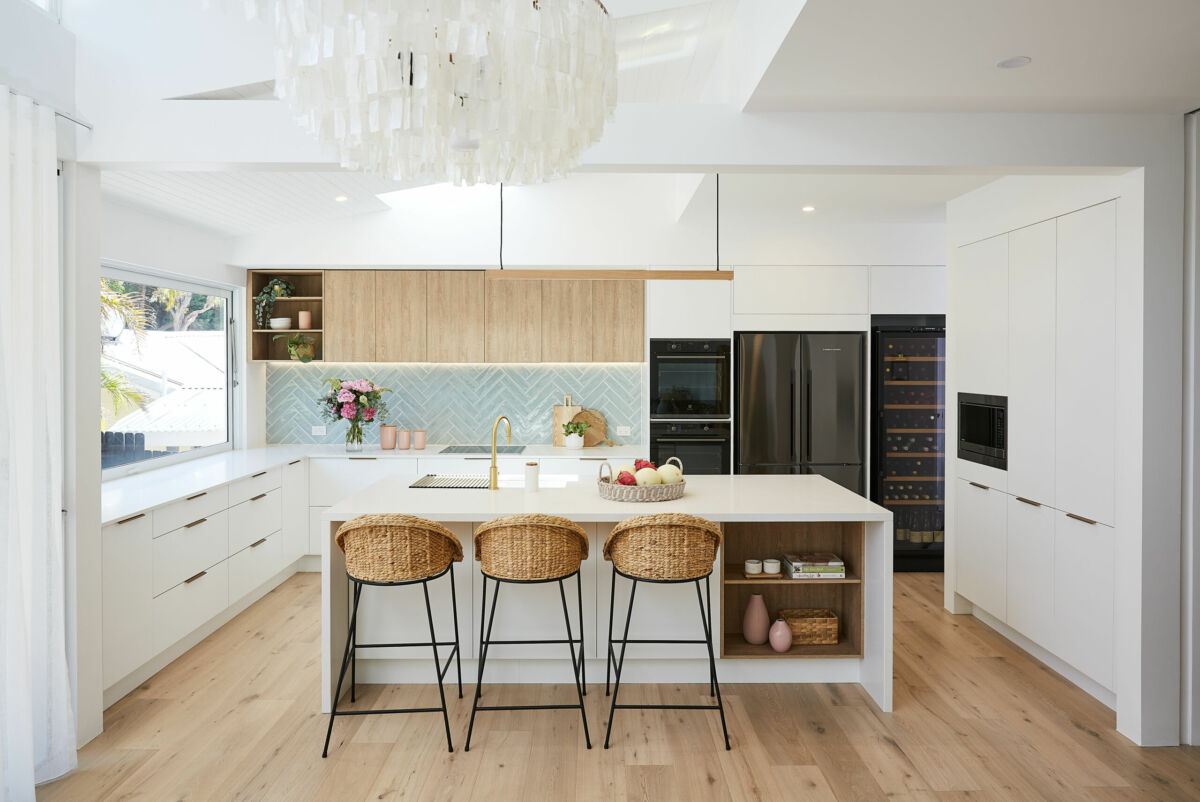 The colour and style of your cabinetry can transform the look and feel of your kitchen. Our extensive range of cabinets reflects popular styles both locally and globally, across design, colour and texture, meaning that no matter what colour or profile you love, we will have an option for you.
Most of our collections are manufactured using melamine doors. Melamine is known for its properties like scratch resistance, durability and moisture resistance. Our collection of doors are easy to clean and maintain, focusing on minimising fingerprints and providing excellent resistance to impact, making them ideal for busy households.
Design tip: Pair your doors with handles that will bring your kitchen style together. We have plenty of options to choose from- if you have younger children, we have several curved or integrated designs, so you don't need to worry about bumping into them.
2. Mix cupboards and drawers.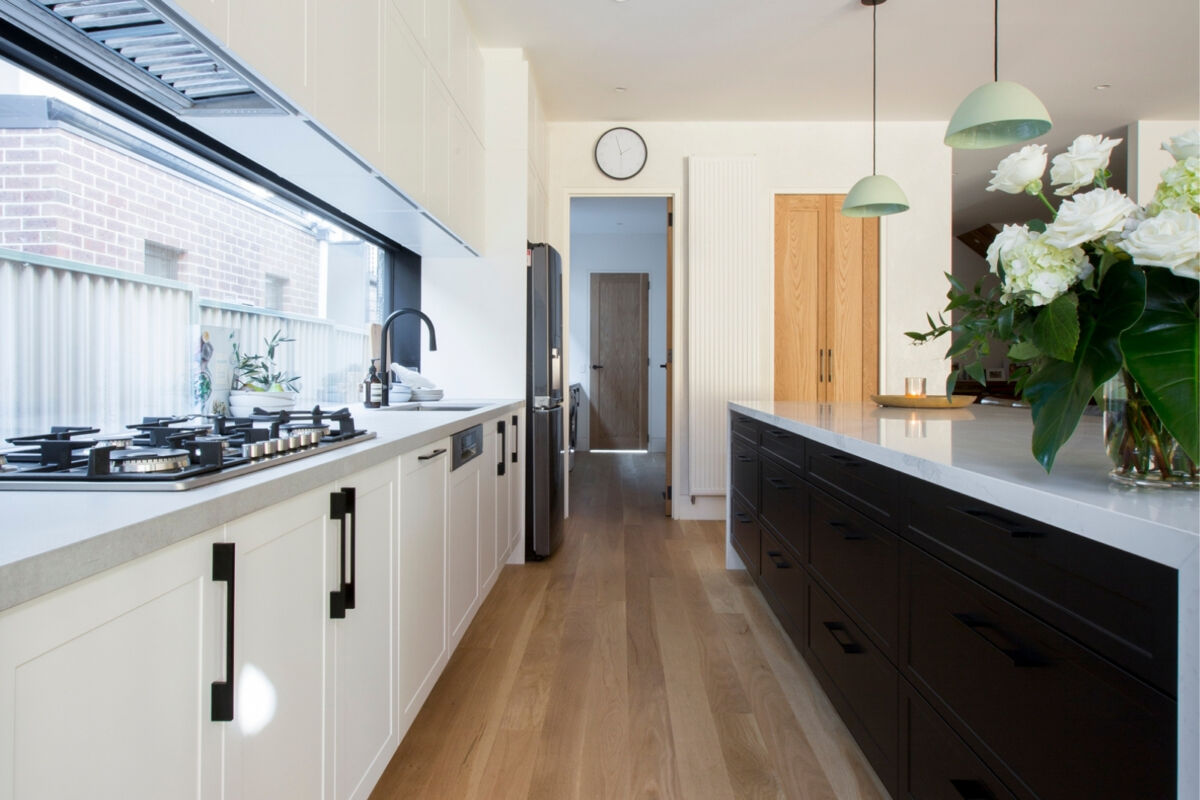 Planning your kitchen to include both cupboards and drawers is a wonderful idea for a family-friendly kitchen. Cabinets can be placed up high to store glassware, fragile items, and other pieces you may want to keep out of reach. Drawers are a great inclusion in a busy family kitchen. They typically accommodate as much as a third more than a cupboard of the same size, providing easy storage of cutlery and utensils and oversized items such as pots and pans.
Design tip: Consider allocating a designated 'kids drawer' on the lower shelf within your kitchen design. This will create easy access to all their cutlery and bowls, plates and cups. Standard across the range, our soft close drawers ensure little fingers are always safe! You may like to expand beyond this and create other drawers to store baking staples or other items that your children often play with.
3. Pick easy-to-maintain benchtops.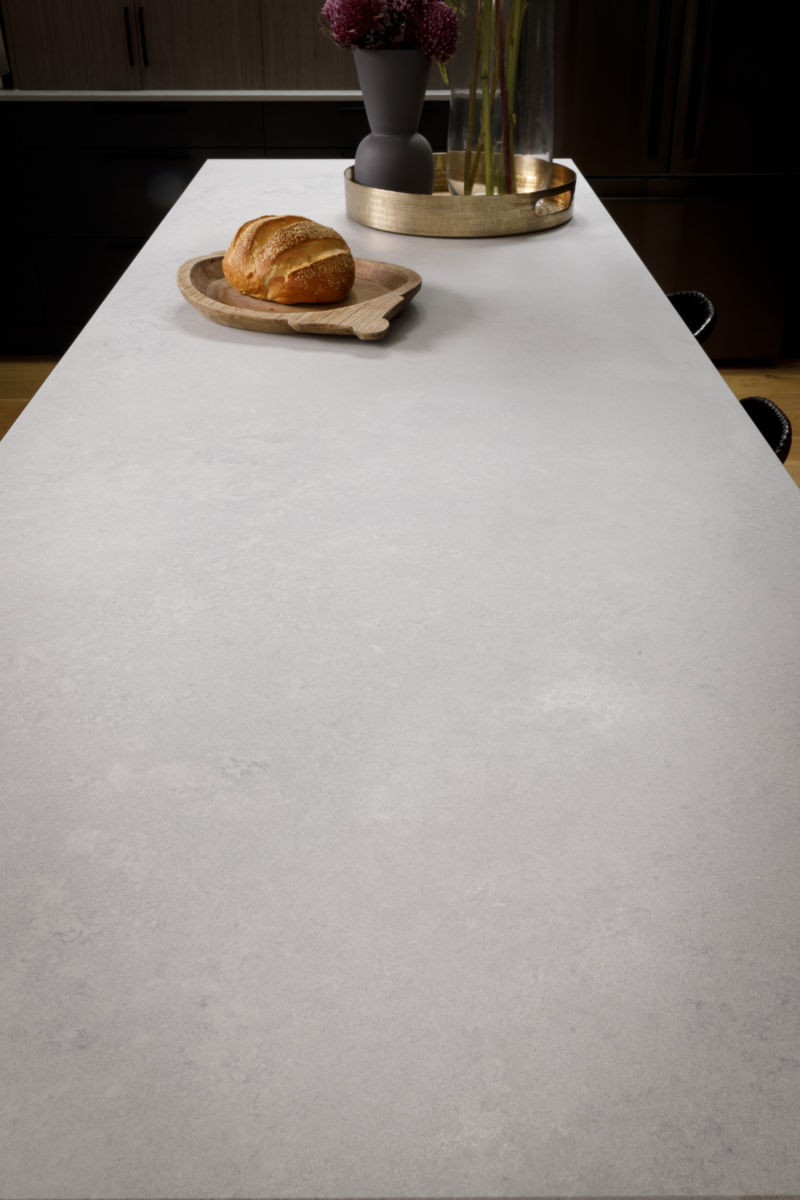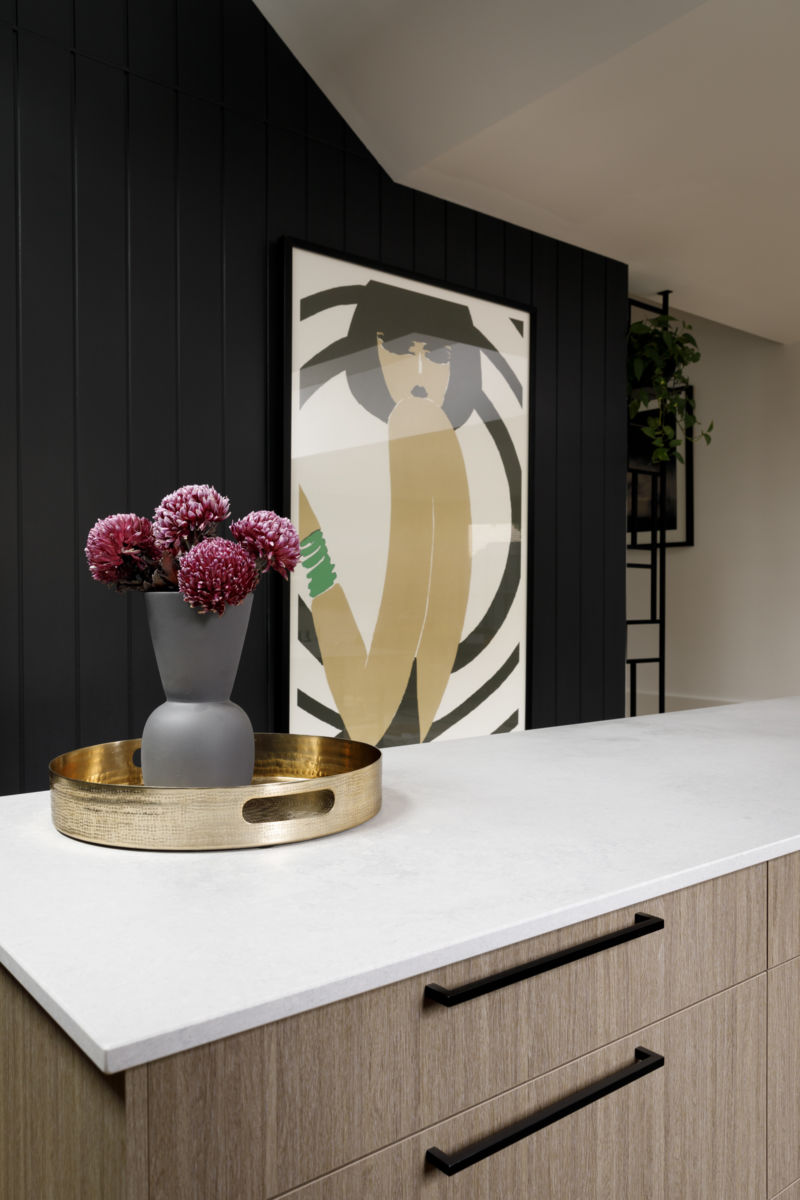 When considering benchtops for your kitchen, finding a surface that is easy to clean and maintain is very important, especially if there is a number of people using the space. Quartz tops from Caesarstone® are durable, easy to clean and maintain, and are highly scratch, stain and heat resistant. Alternatively, our premium laminates are equally worth considering. They come in a wide variety of colours at an affordable price, are low maintenance, and are easy to clean, making them a practical and economical solution.
Design tip: Choosing the right edge profile for your new Freedom Kitchen will not only add the finishing touch to your kitchen style and look, but certain options are highly suited to family-centric kitchens. We love pencil round and bullnose edges in particular!
4. Include an island bench.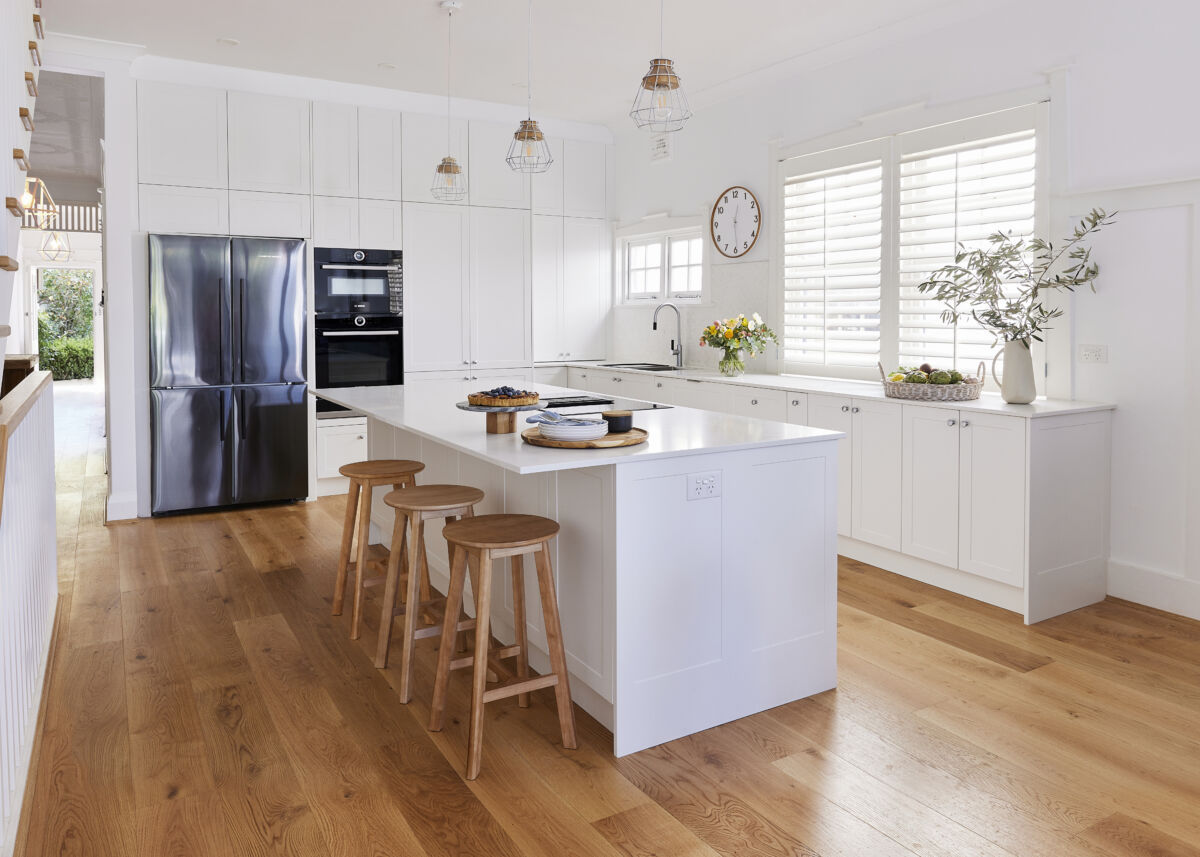 Kitchens these days are designed around not only cooking but gathering, doing homework and spending time together. Island benches offer stylish and functional preparation space in your kitchen and allow your area to flow beautifully and easily. But most importantly, they create a beautiful gathering space for your family or guests when you're entertaining. Islands also allow you to maximise storage which is essential in a hardworking family kitchen!
Design tip: Add power points to your island bench as it will allow devices to be charged, allowing members of your family to complete work and homework in the kitchen.
5. Create your perfect pantry.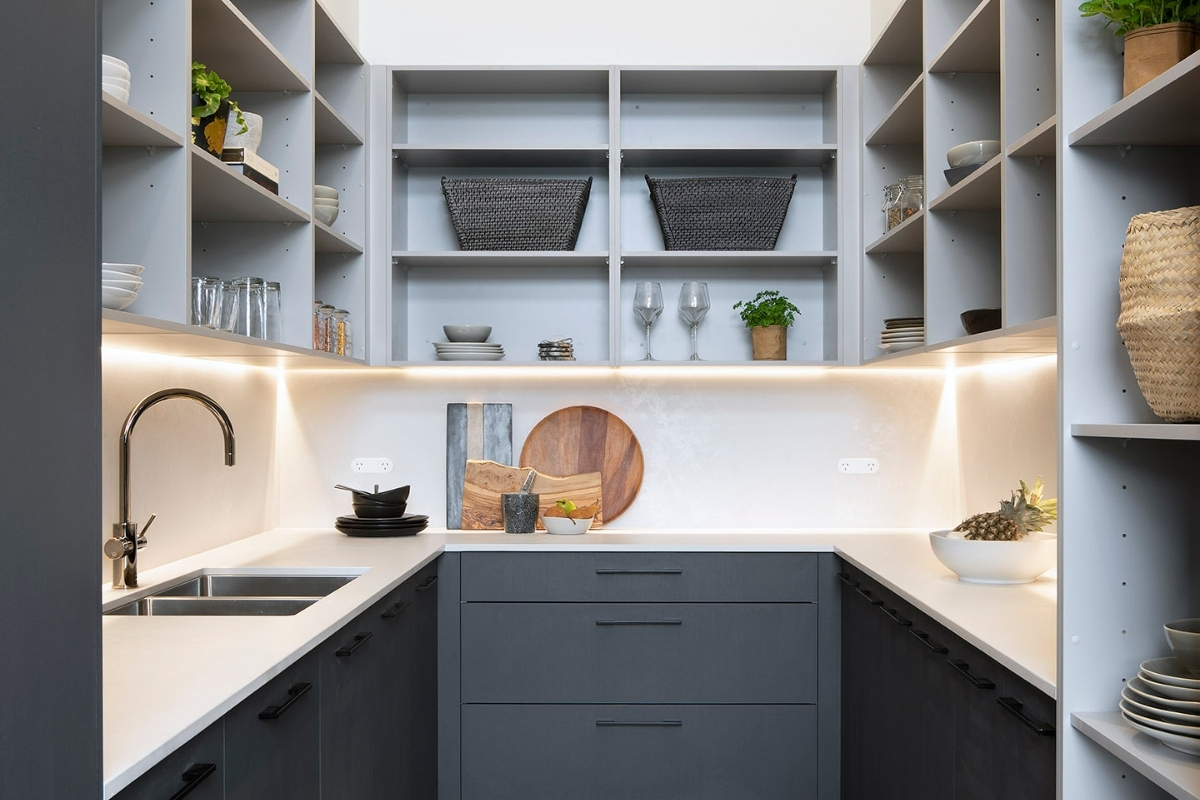 Whether butler's, walk-in or a simple unit, a well-thought-out and designed pantry can not only add value to your kitchen, it has the power to transform how you use it as well!
More than just a storage area for food items; your pantry can also house kitchen and household essentials such as small kitchen appliances, serving ware, and cookware. If you have the space for a butler's pantry, it can become a mini-kitchen in its own right where you can hide away mess, prep food and enjoy additional appliances.
Design tip: Adding internal storage accessories such as our Internal Wire Drawers maximise storage in a pantry space and work well in any sized pantry. They're also great for packing full of goodies for the younger family members – giving them the autonomy to pick their own snacks.
Create your dream family kitchen with Freedom Kitchens today!
Click HERE to book a free design appointment at your home or via video call, or click HERE to download our latest Designer Range catalogue.