Elevated Lighting for Coastal Wardrobes
Often over-looked, a well-planned lighting scheme within your wardrobe will not only transform its usability, it will up the style factor in your bedroom too! From our Flexy-strip lighting within your wardrobes, to pendant lighting within your bedroom, the right lighting selections are vital to the success of your room. One of the hottest styles at the moment in interior design is a calming Coastal look, and below we explore our four favourite ways to create an atmosphere of calm and tranquillity.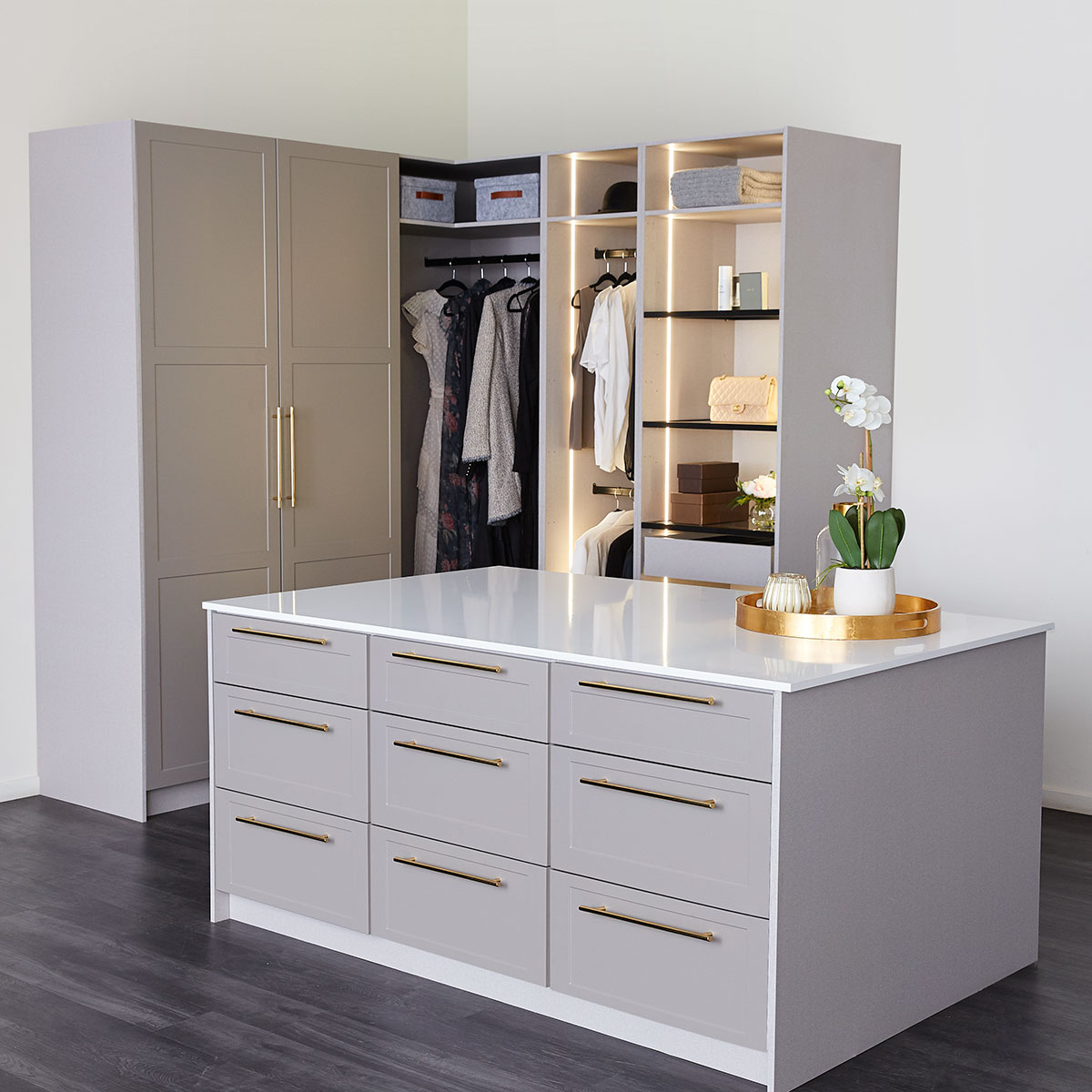 1. Blend form with function with Strip Lighting 
Add strip lighting to your wardrobe design. Our Vertical Strip lighting is placed within our cabinetry, allowing you to perfectly illuminate your clothing within your robe. It also looks stunning within our Black Framed shelves with Fluted Glass inserts, allowing you to highlight your favourite pieces. Place strip lighting at the base of your cabinetry to add to the ambiance of your bedroom- it also doubles as a night light- perfect for children's bedrooms!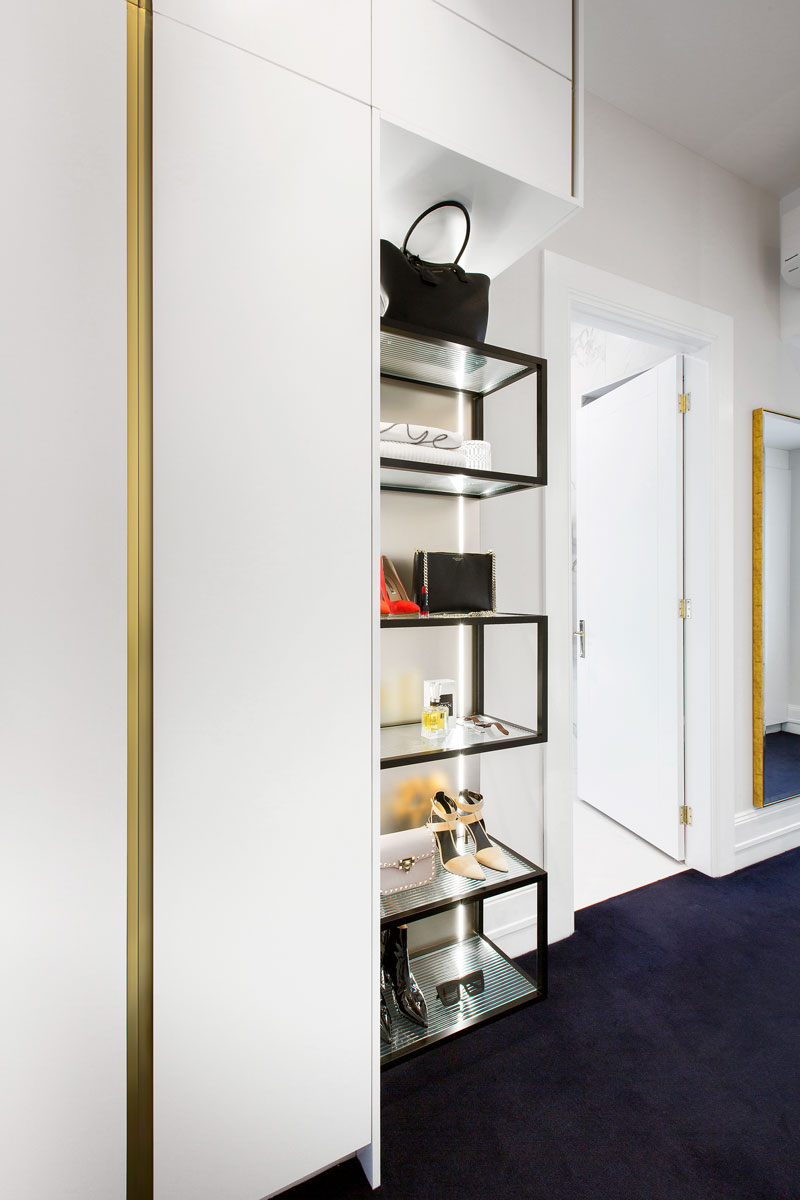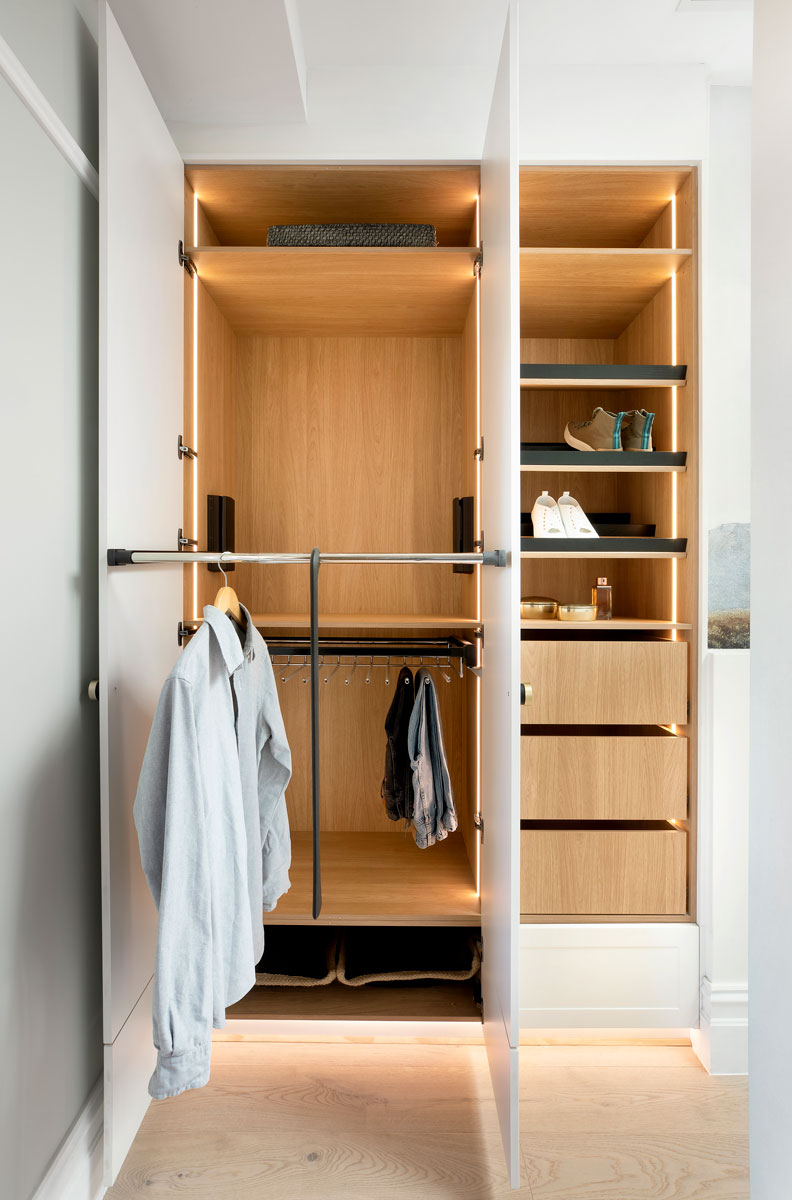 2. LED downlights are a must have.
Place LED downlights for task lighting within specific work areas in your bedroom. Perfect for a for dressing table or study nook, or for ambient lighting for grooming, we recommend warm coloured lighting as it's not as harsh as cool colours and will add to your room's ambiance.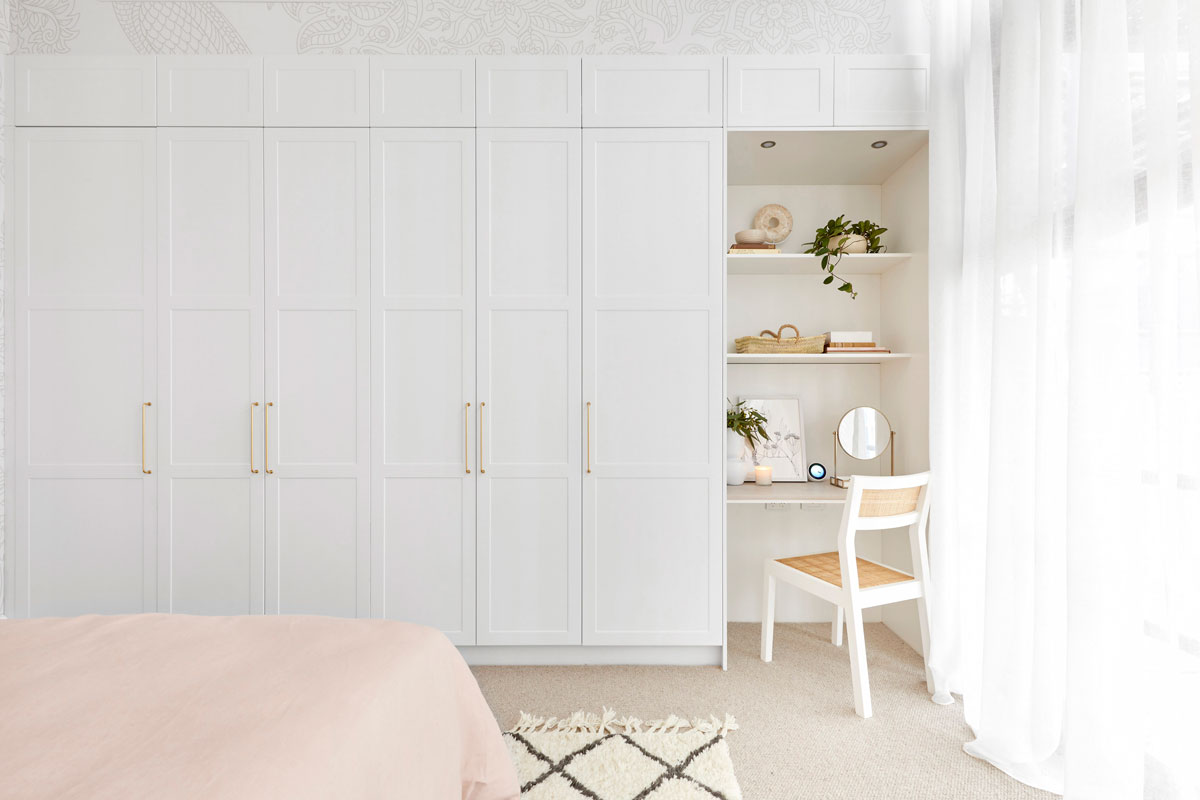 3. Coastal Pendant Lights 
Incorporating coastal pendant lights will add a touch of seaside charm to your wardrobe design. Hang pendant lights on either side of your bed for reading lights or place them above nightstands for a more decorative look. Opt for soft organic shapes and neutral colours- pale timbers and rattans paired with white will work particularly well.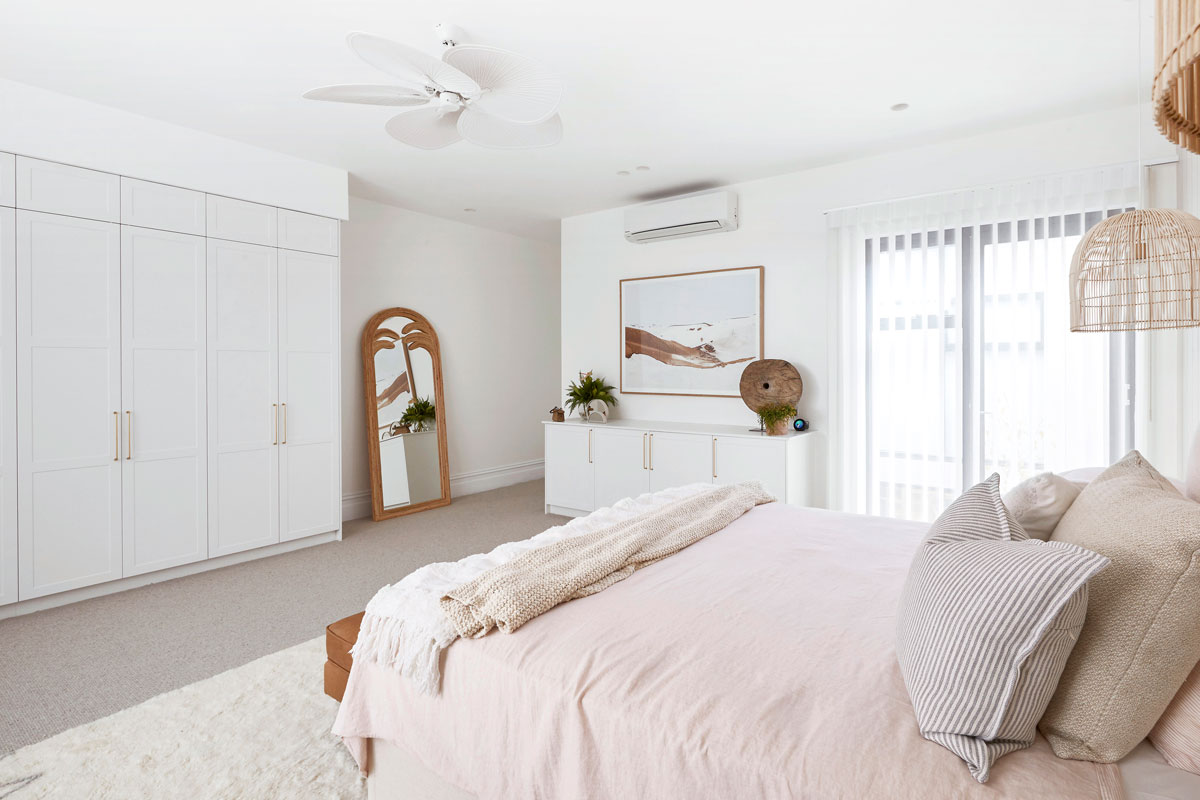 4. Creating a Focal Point with a Costal Chandelier.
Coastal chandeliers can provide a focal point or eye-catching feature for any bedroom interior, introducing whimsy into the design via driftwood, or even adorned with seashells elements. Coastal chandeliers can also be used to enhance specific areas within the wardrobe, for example a seating area, adding not only functionality but also an elegant coastal touch to your dressing routine.
Ready to create your dream wardrobes that balance style with function?