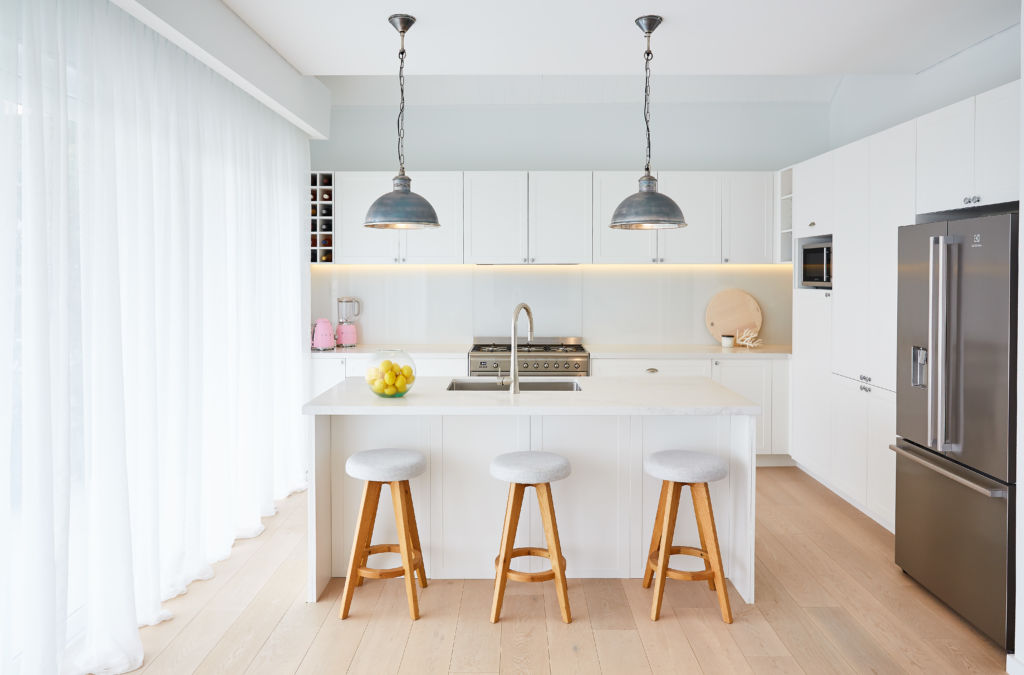 At Freedom Kitchens, we always say "planning makes perfect". When the planning stage is done well, the rest of the steps in creating your dream Freedom Kitchen all fall into place. That is why we work incredibly hard with you at your free kitchen design appointment (and beyond) to ensure that everything you need and want for your new kitchen is considered and incorporated into your design.
Below, we have a series of checklists to help you get ready for your Freedom Kitchens design appointment. These are great starting point in your kitchen journey as they enable you to start thinking of what you want to achieve in your new kitchen, and precisely what needs to be a part of it. These are a great asset to share with your Freedom Kitchens designer who can then discuss these with you – and so much more- and bring your dream kitchen to life.

Answer the following questions to give yourself and your Freedom Kitchens designer a good idea of how you wish to use your kitchen, in ways that you may not have considered before.

Designer tip: Did you know that Freedom Kitchens also design laundries? Updating your laundry at the same time as your kitchen not only means that the styles and materials can match across the two rooms but it can save you money!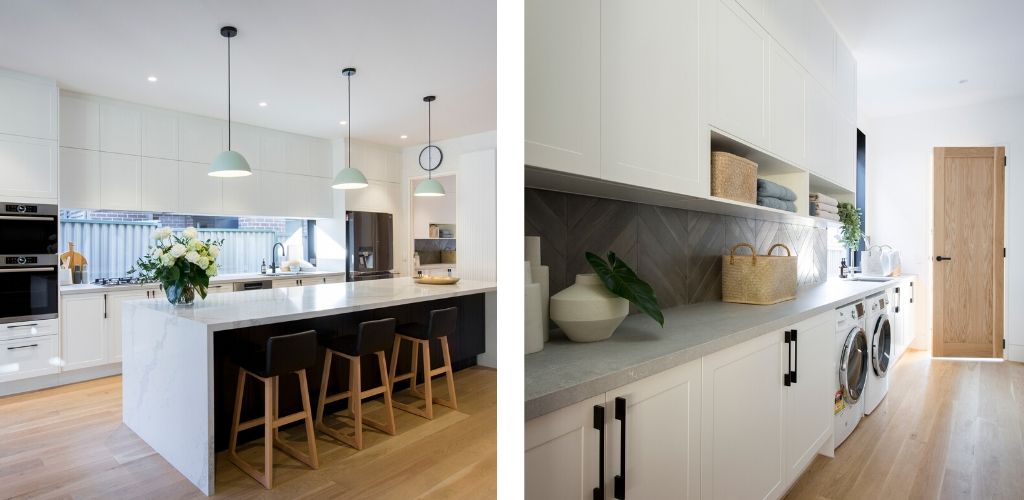 Update your kitchen and laundry, just like this beautiful kitchen and laundry combo, to save time and money!

It is very common to have a few keys things that would have a significant impact if you were to change them about your existing kitchen. By identifying your top 3 kitchen pain points above, your Freedom Kitchens designer can address them in your new kitchen design.
Hint: Some common gripes our customers have include lack of storage, a small and ineffective pantry, corner cupboards that make everything hard to store, as well as the overall look and style of the space.

One of the best ways you can prepare for your Freedom Kitchens appointment is to do a stocktake by counting some of the main items you have your kitchen that will need to be stored, such as glasses, plates, serving ware and cookbooks. Doing this will ensure that enough storage space is allocated to these essentials.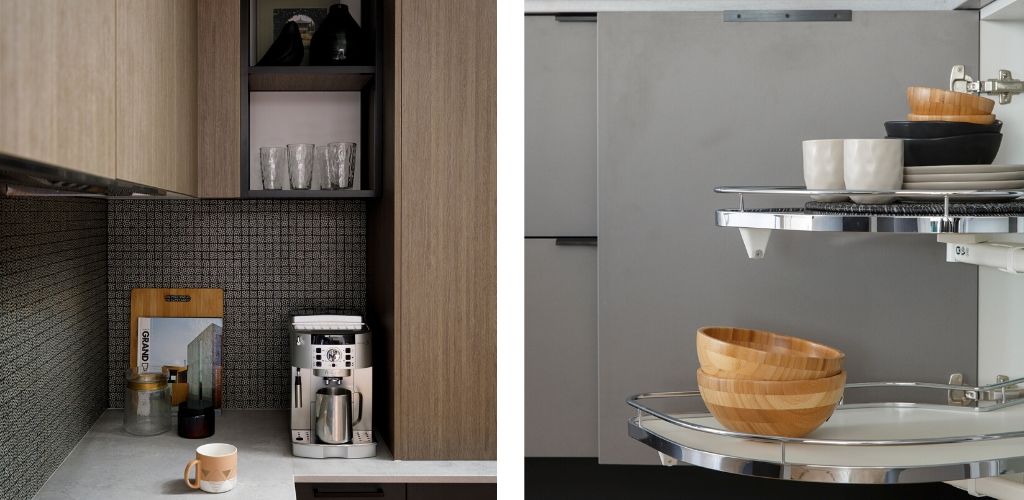 Count your kitchen essentials! 

Gain a clear vision of what you need and want to be included in your new Freedom Kitchen. From appliances to everyday essentials, to a broad design concept, use this checklist as a tool to cover some of the major aspects of your kitchen.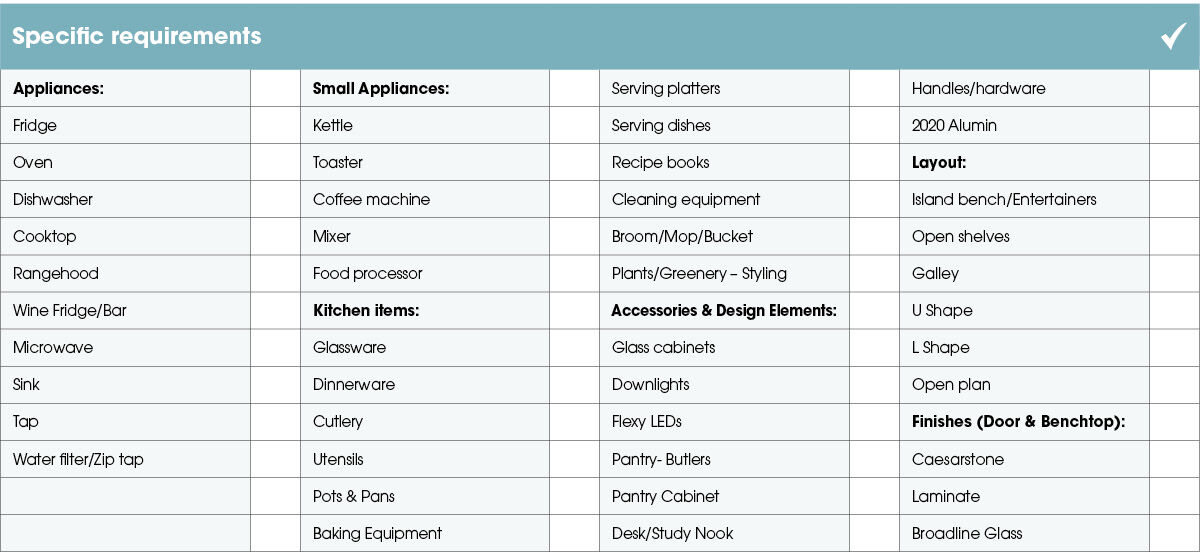 Designer tip: Include items that are on your current 'wish list' or that may be purchased further down the track so that they can be considered within your new kitchen design. For example, if you have been dreaming of a wine fridge at the end of a new island bench with a wine fridge at one end, or our 2020 Black Alumin Shelving is the perfect solution to showcase your indoor plants – put them on this list and chat with your Freedom Kitchens designer about if/how to include it in your new Freedom Kitchen!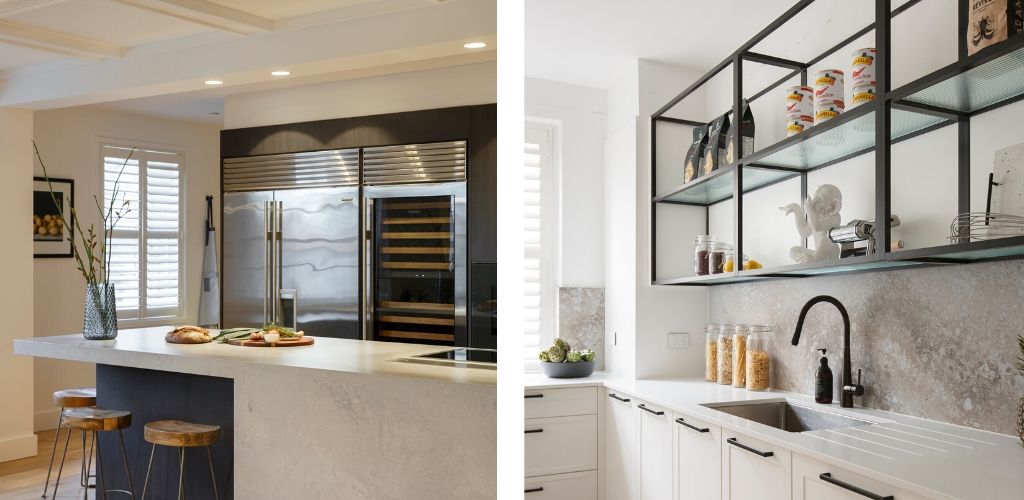 Is a swanky wine fridge or the sophisticated 2020 Black Alumin Shelving on your 'wish list? Include items like these that may be purchased further down the track.
We hope you've enjoyed filling out the lists above!
Ready to create your dream Freedom Kitchen that ticks all the boxes?
Book your free in-home or in-store design appointment HERE. For more inspiration, images and information download our catalogue HERE.