Form + Function. While these two words are key for overall good kitchen design, it's an especially important mantra when selecting your workhorse elements: the appliances.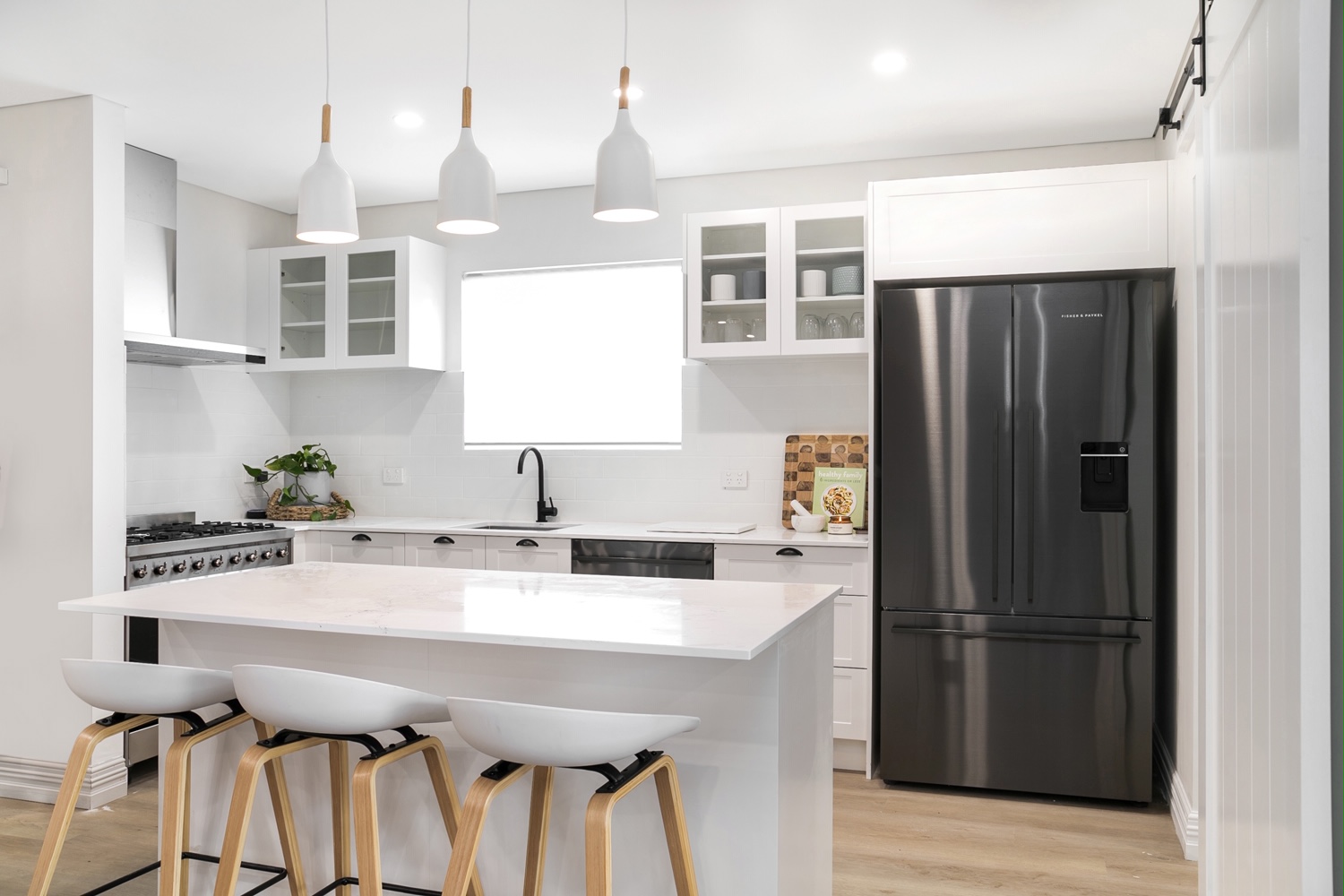 Choosing the right appliances is a major consideration in the design process, as their integration into your kitchen affects aesthetics. Also, the quality will affect performance and how much you enjoy using them over the years. So look for an appliance brand that values form + function, equally. This way, you won't need to compromise quality for style.
Below are a few things you need to know before you invest in your kitchen appliances:
Ovens
Your oven is the logical place to begin, because of the space it requires and the array of cooking functions it performs. Types include electric, gas, steam and even combination (both dry heat and steam). For most people, an electric oven does the trick, as it produces a dry heat – perfect for browning and baking. Essential features include: easy-cleaning and ample capacity for your cooking needs.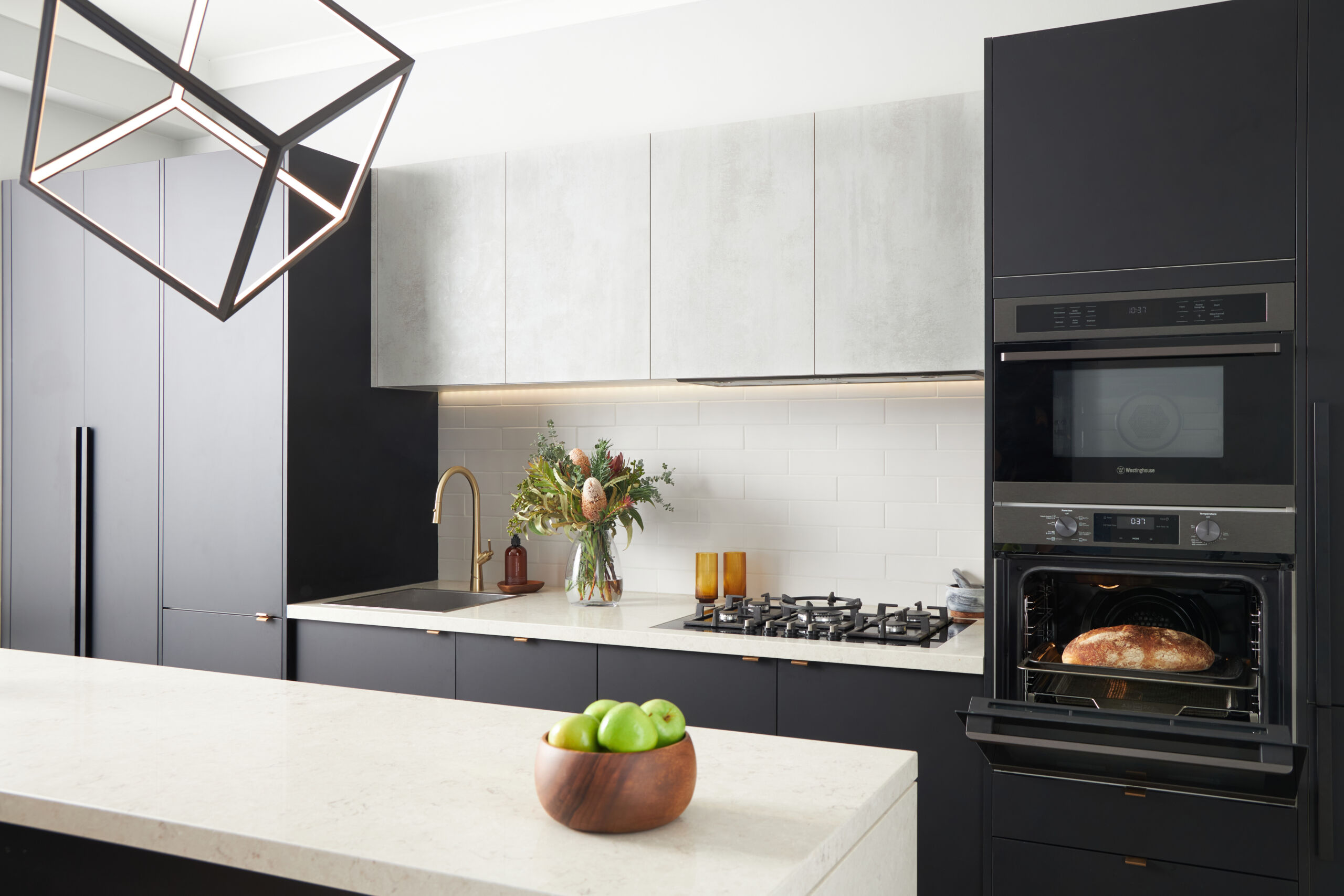 Cooktops
The next big consideration is your cooktop. Gas, electric or induction? Gas is great if you regularly cook at high temperatures, like those used for stir-fries. Having a gas cooktop is great for open flame that ignites and lowers instantly making them highly efficient appliances in the kitchen.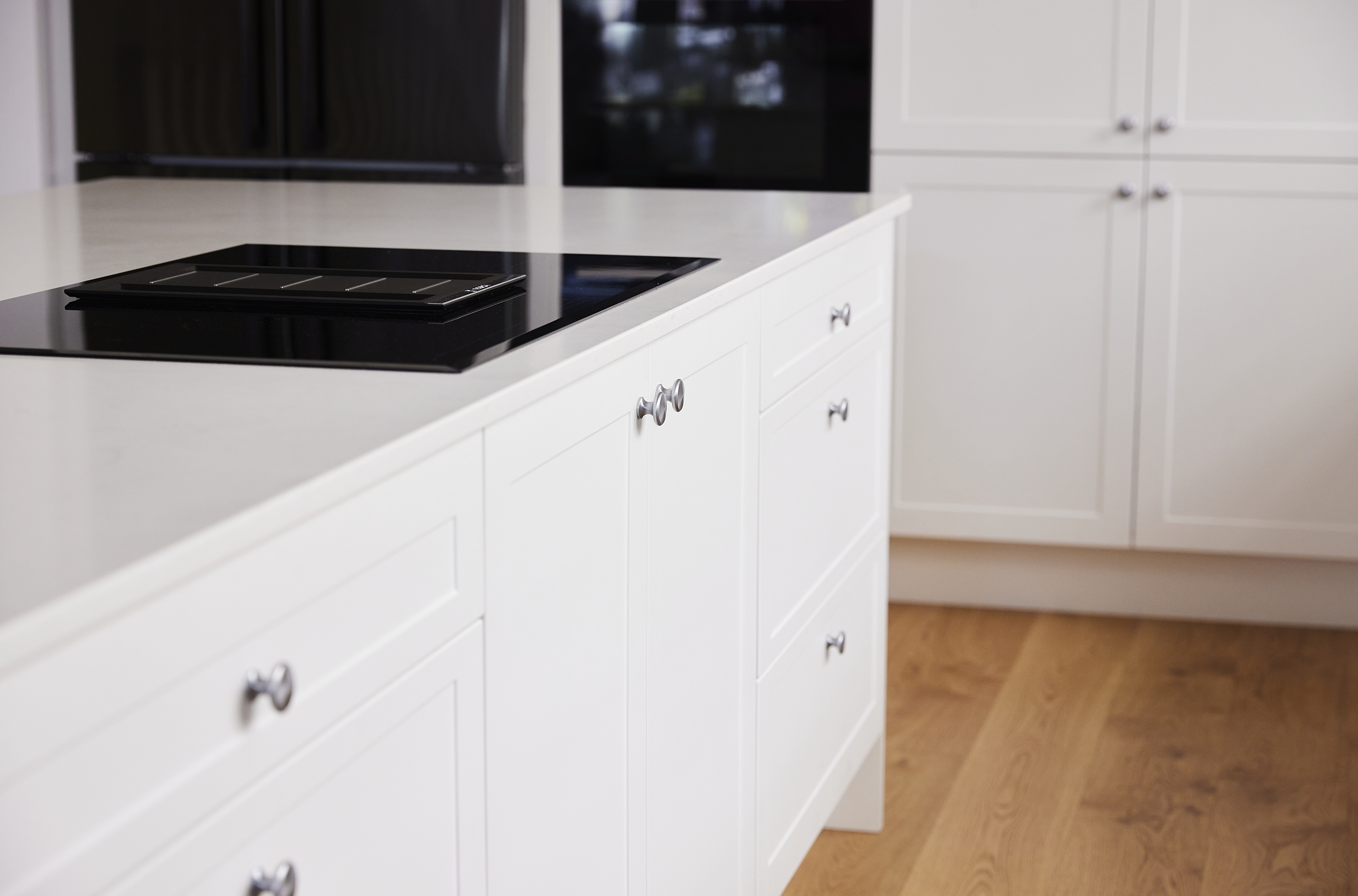 Rangehoods
The rangehood is another prominent element in your kitchen that needs to be highly efficient. A retractable, fixed or under-cupboard option, is great for hiding the rangehood and focusing on your cabinetry. These are seamless and integrate easily in your kitchen.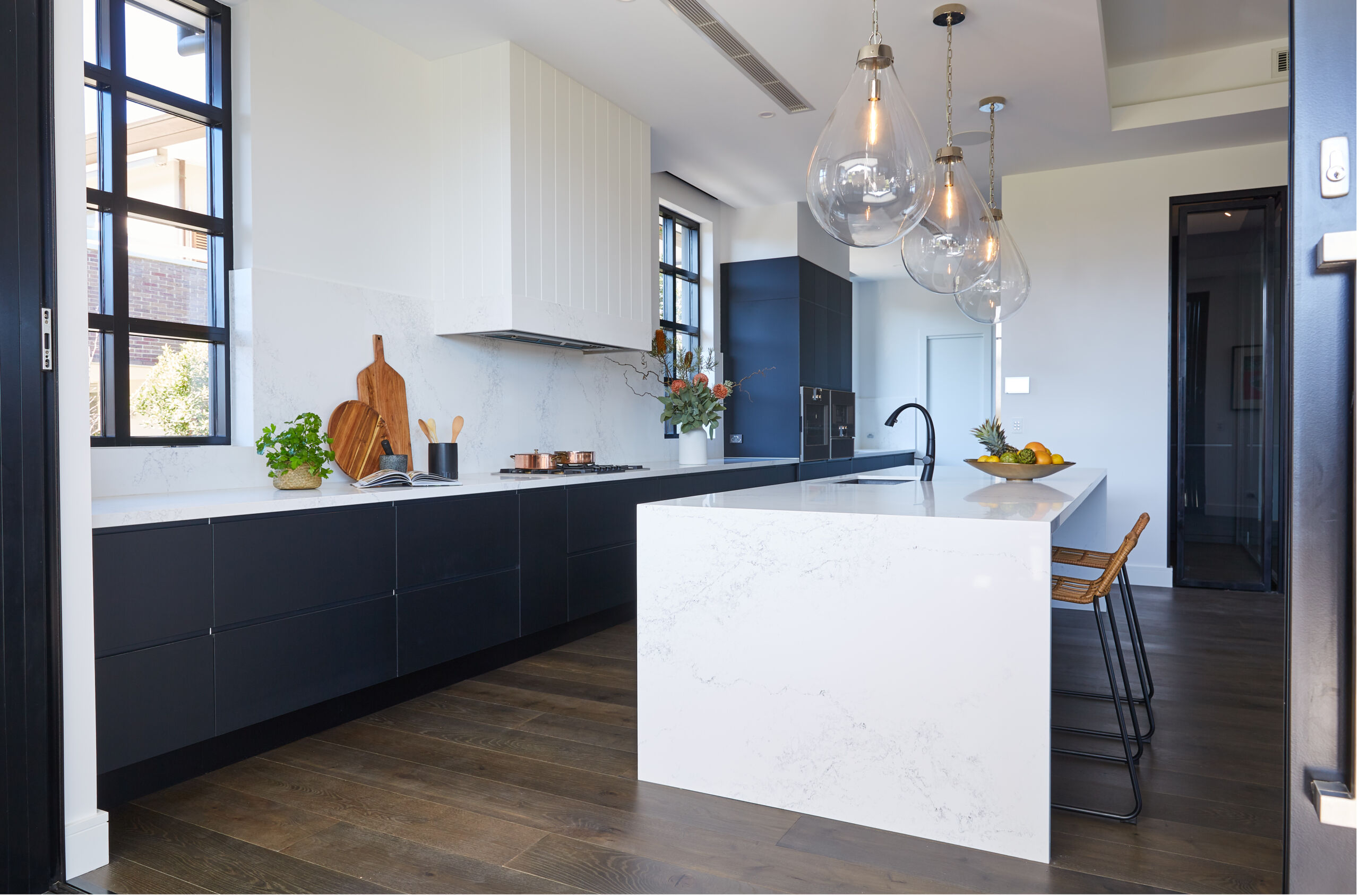 Dishwashers
From slimline to standard and semi to fully integrated, getting the right-sized dishwasher for your kitchen space is the first goal. As a rough guide, a house of 1-2 people should have room for 6-9 place settings, while a household of 4 people will need space for 12+ place settings (based on a 3-course meal). This should help you when deciding how big your dishwasher needs to be. Energy efficiency is also important, so check out the star rating and consider a delay-start option.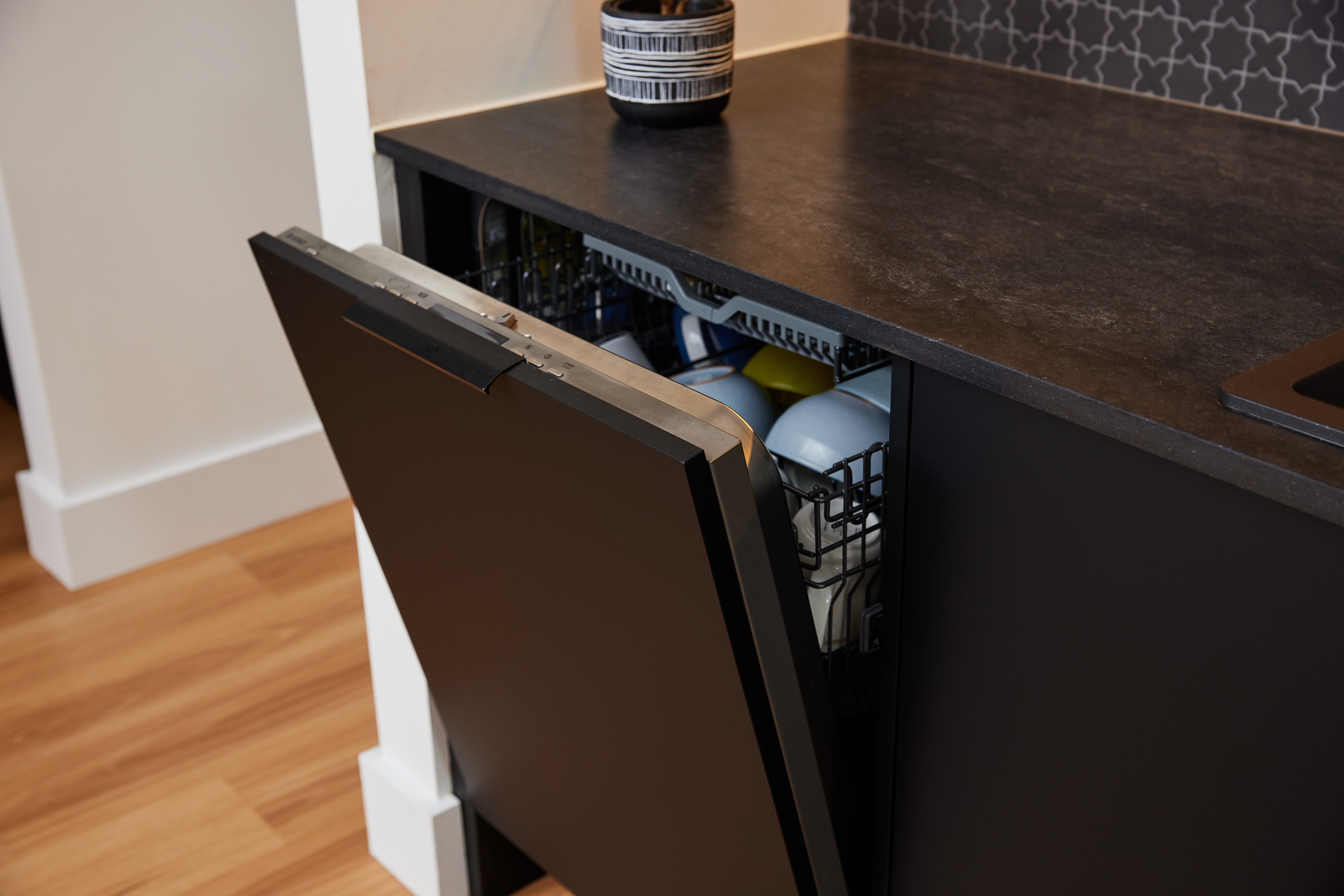 Do you have a standard kitchen space and fancy simplifying your appliance decision-making?
Take advantage of our two Appliance Packages. Ends 2 May.