Answers to your pantry problems.
When renovating your kitchen with Freedom Kitchens maximising storage is always top of mind for our designers. Storage of dry food items within a pantry is an important design element in your space, and there is nothing worse than not having enough storage, or a pantry that seems like the black hole for groceries. 
A well-designed and stylish pantry can transform the storage and organisation in your kitchen and home, making it a joy to use every day. But how can you ensure that your new Freedom Kitchen includes a pantry that ticks all the boxes? 
Below we show how to solve the most common pantry problems with our range of clever storage solutions.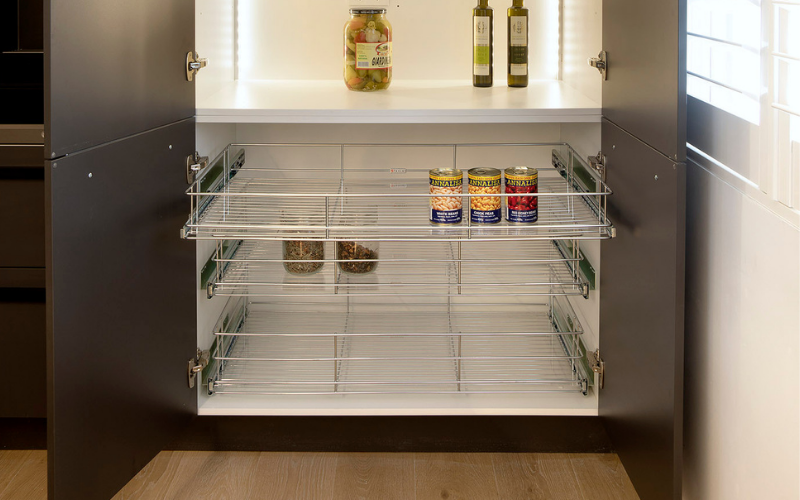 1.Problem: I have a tall pantry; however, I find it hard to access and view the items at the back of it. 
Solution: Internal Drawers. A staple in many kitchens, a tall pantry is an excellent option for storing all of your dry pantry items. However, accessing the back of the cupboard is often an issue – compromising the unit's functionality. But never fear, our Internal Drawers, which come in a metallic or stainless steel finish, are the answer- allowing you to access the entire contents of your pantry with ease.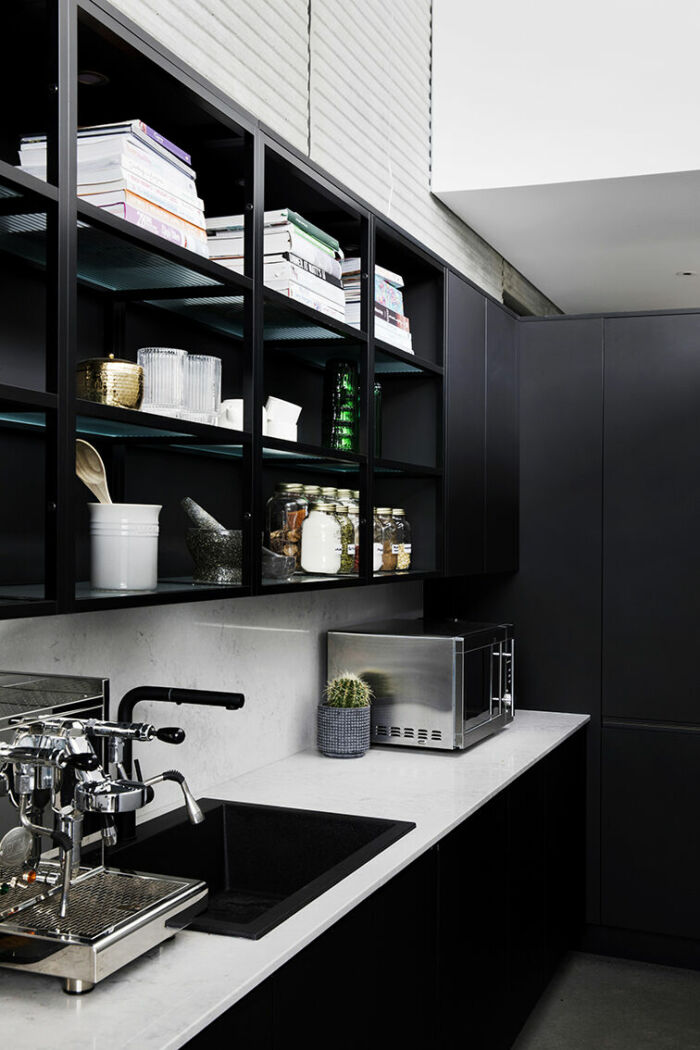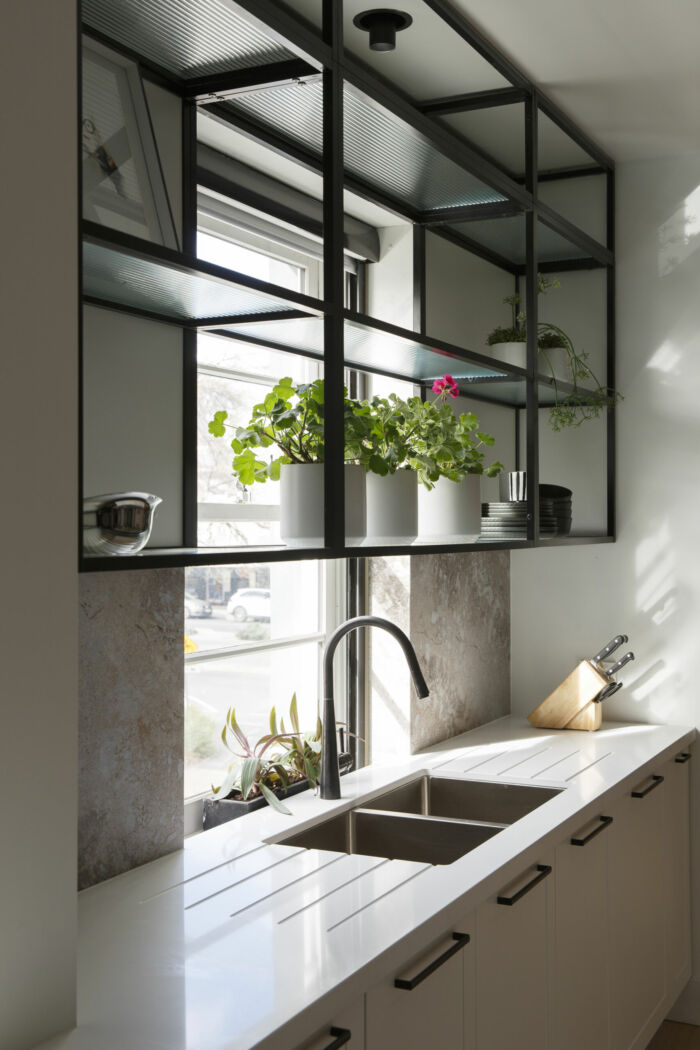 2. Problem: I have a small walk-in/butler's pantry, and I'm worried that wall cupboards will be too dominant in the space. 
Solution: Open shelves. Stylish and functional, open shelving gives the illusion of space and lets in natural light. Display frequently-used pantry staples for easy access and create a styling focal point with jars, produce, and greenery within the room. Shelving is a cost-effective option that allows you to maximise storage while being right on-trend.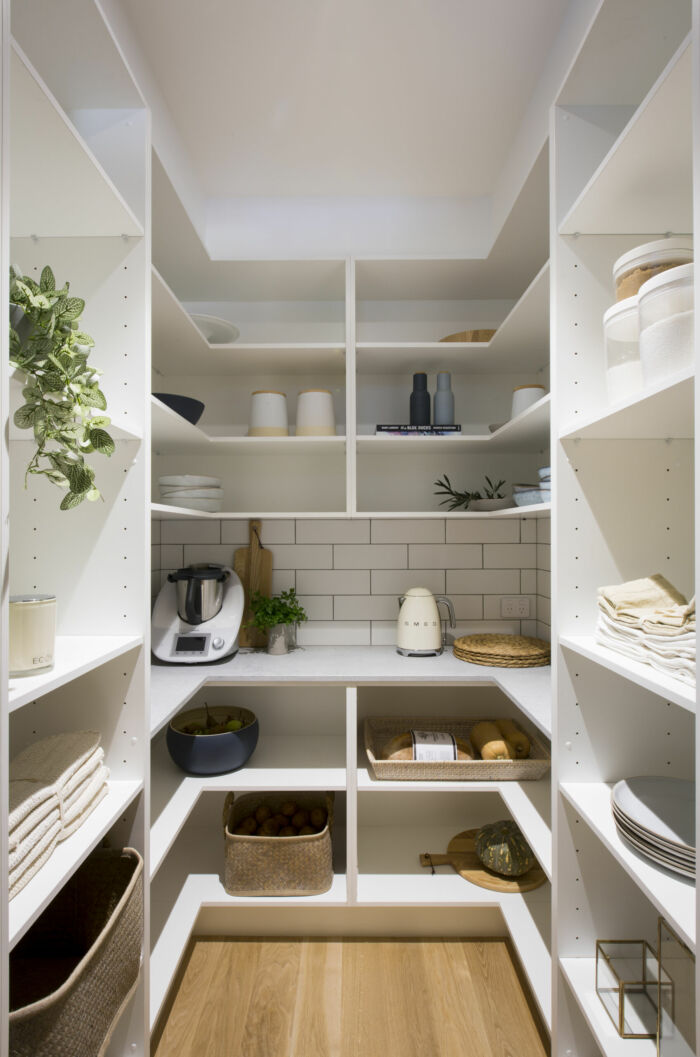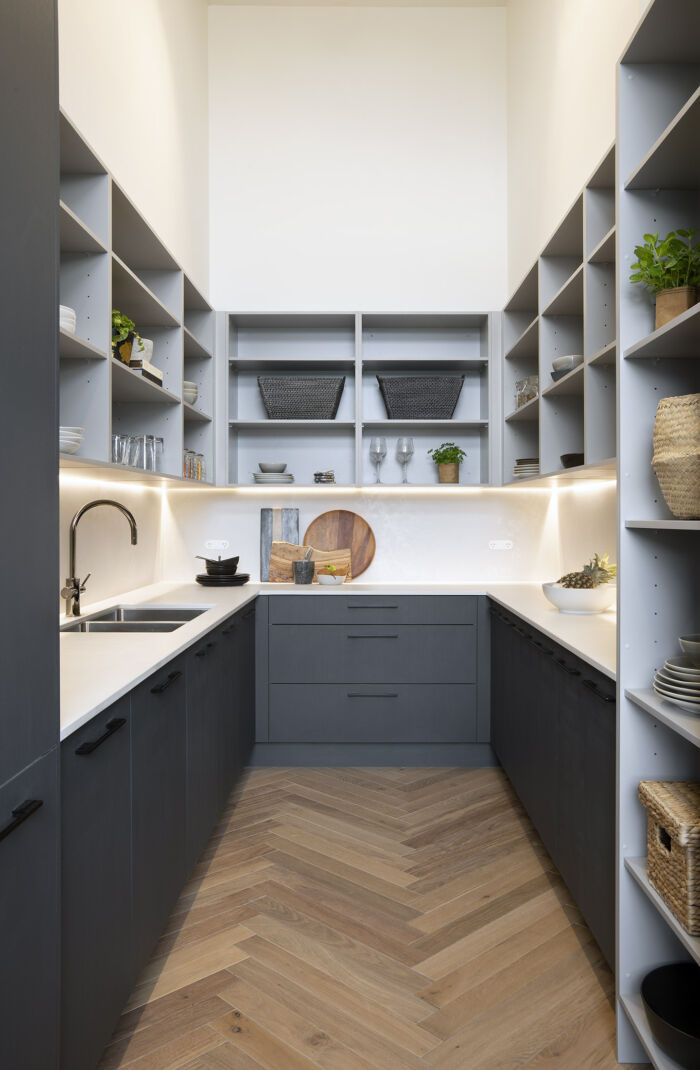 3. Problem: I don't want all my small kitchen appliances out on display in the main kitchen area. 
Solution: Include bench space in your pantry. Adding a benchtop within your walk-in or butler's pantry comes with a number of advantages. It also doesn't matter if the countertop isn't long; even a small bench is perfect for housing small kitchen appliances such as kettles and toasters. A bench also provides an area for food prep – ensuring your pantry is the perfect place to hide away mess from your main kitchen.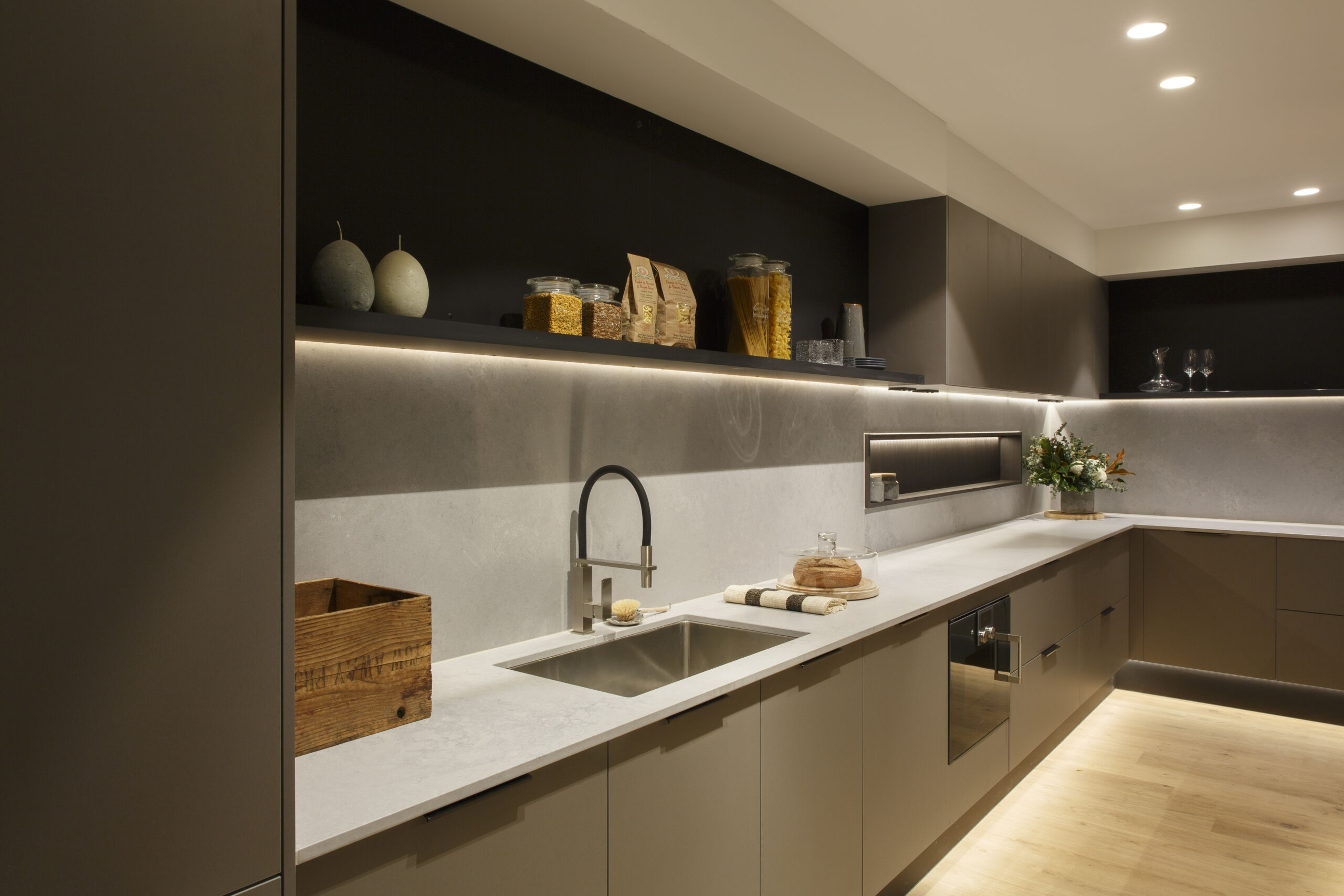 4. Problem: I love to entertain, but I don't want my guests to see all the mess that comes with it! 
Solution: Create a pantry that has extra appliances and accessories. If space and budget permit, a butler's pantry is an entertainers dream come true. Include essential cooking appliances such as ovens and an additional sink, tap, bin and dishwasher into the layout. These additions will allow you to do most of your food prep and cleaning away from your central kitchen and guests.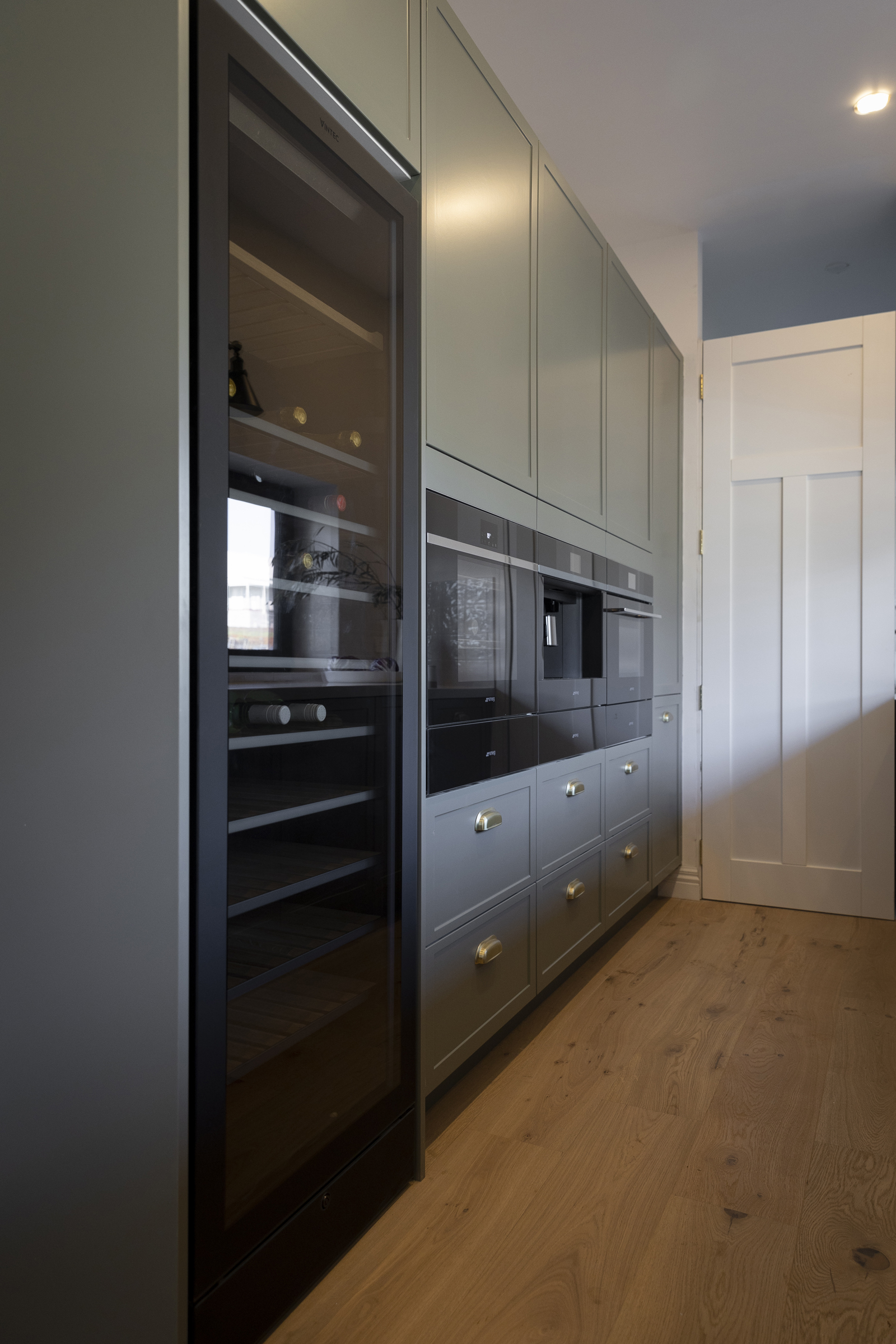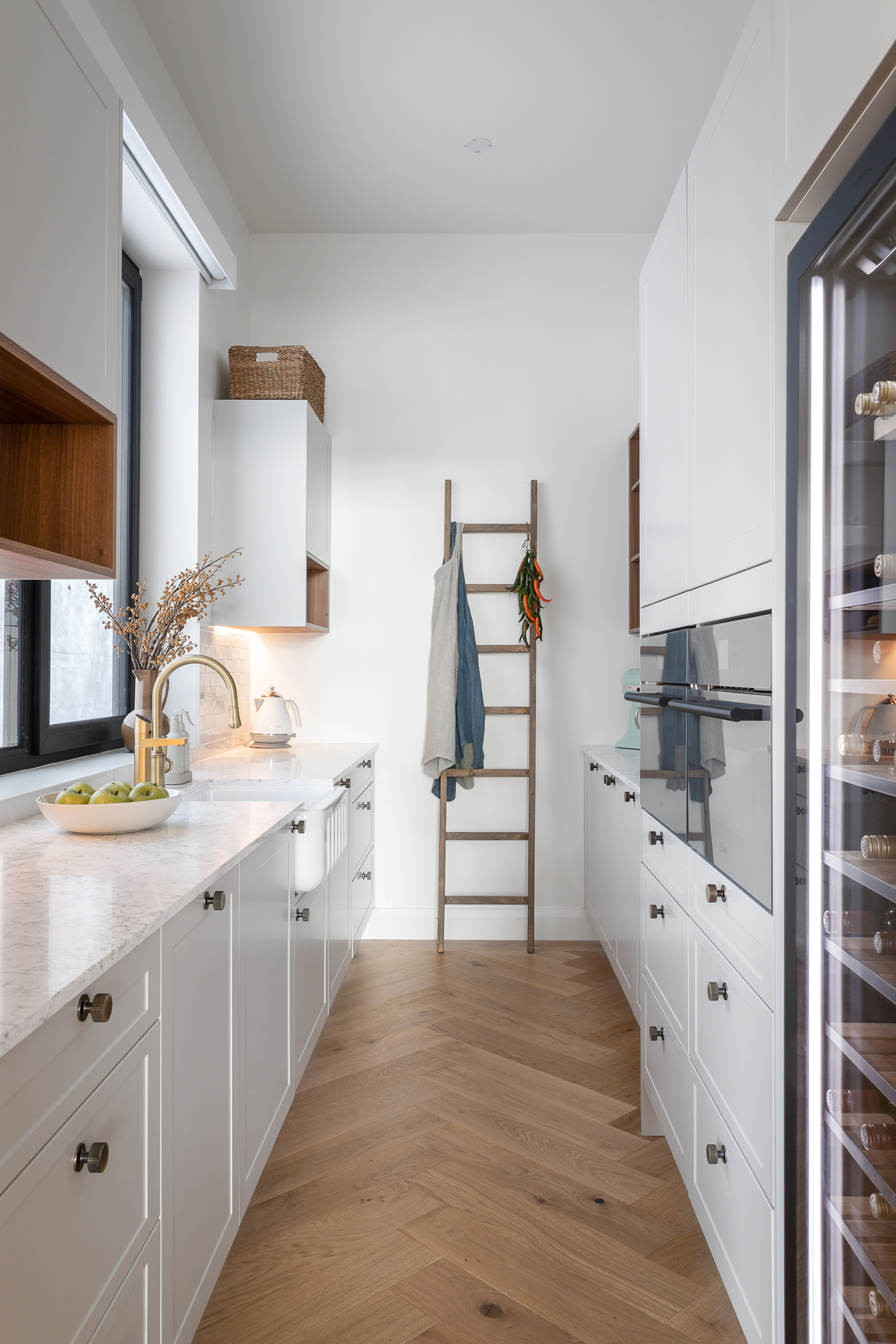 5. Problem: I'm working on my pantry floorplan and I'm worried that I'll have wasted space within the room.
Solution: Optimise space in narrow cabinets with our range of wire pull-out pantries and shelves. Our full extension Pull-Out Pantry allows full access to the back of the unit and features adjustable baskets. If you want to maximise your storage within existing cabinets, base units should be considered.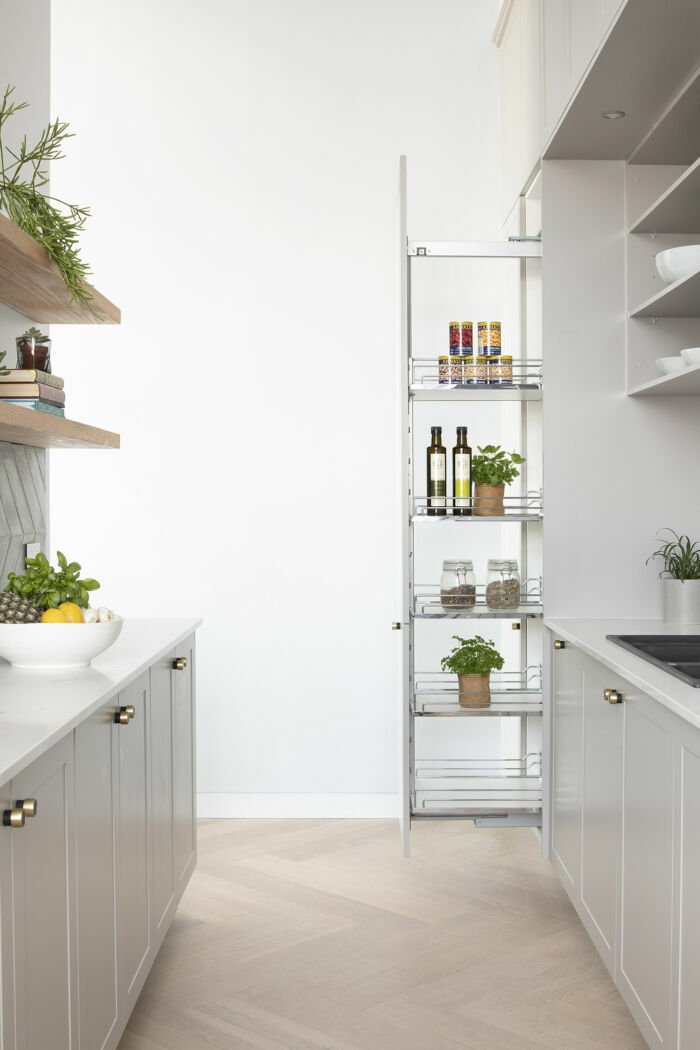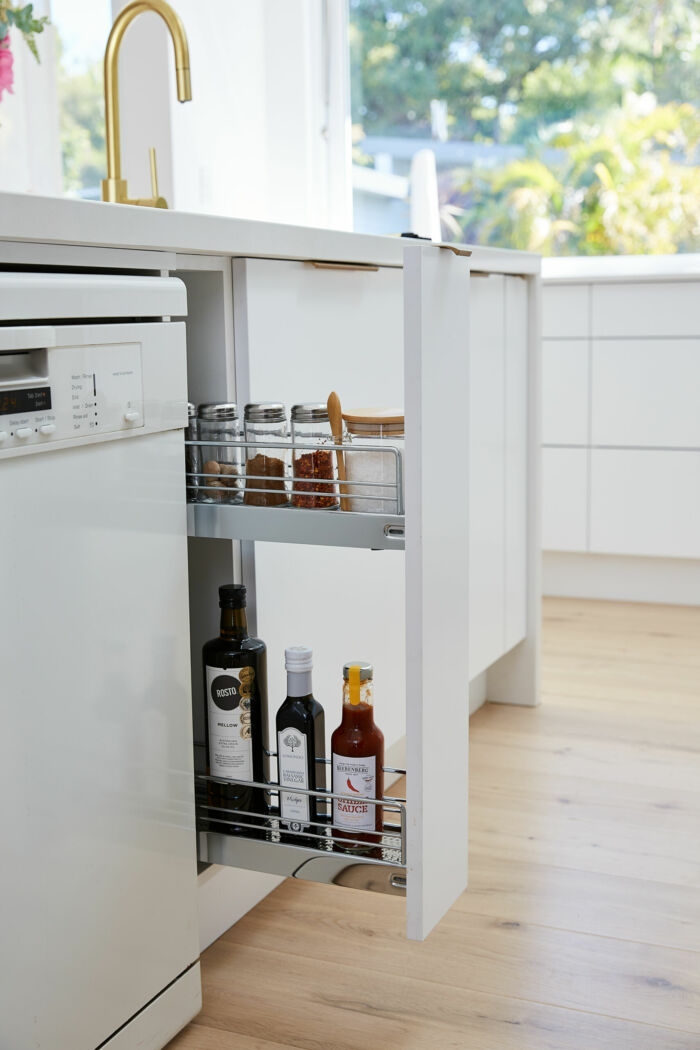 Just as there are many types of pantries, there are also many ways that you can maximise the function and style of the room, and we hope the above has inspired you to look at your pantry and how you can make it the workhorse of your home.  
Create your dream pantry with us today! 
Click HERE to book a free design appointment at your home or via video call, or click HERE to download our latest Designer Range catalogue.