Champion metallics in your kitchen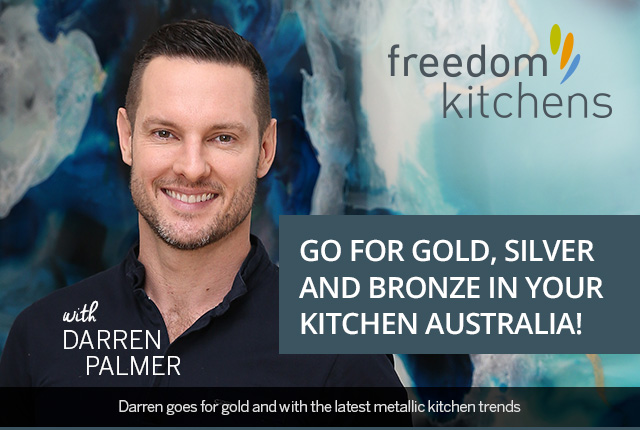 With the Olympics happening as we speak, the mind is drawn to excellence – in particular, gold, silver and bronze – the thing that everyone seems to be striving for. If medals aren't on your horizon, you can take your attention closer to home, much closer; say into your kitchen for your own piece of the metal action. Metallics are a growing trend in interiors and kitchens are the perfect place to introduce a little bit of bling in almost any colour scheme. The difference between a basic kitchen and a designer one is all in the details. Details like door fronts, benchtops, kickboards and appliances are your staples but it's the inserts, insets, handles and tapware that can elevate the ordinary to the extraordinary.
A simple white kitchen will allow you to add drama in really any metallic you desire, whether it be gold, brass, copper, aged brass, chrome, stainless steel or bronze. The simplicity of the palette leaves you with a myriad of options to dress it up. Remember, the more detailed your kitchen cabinetry, the more considerate you need to be of your kitchen's palette as a whole. It's key to look at the materials, appliances and accessories as a family to make sure that everything works in harmony.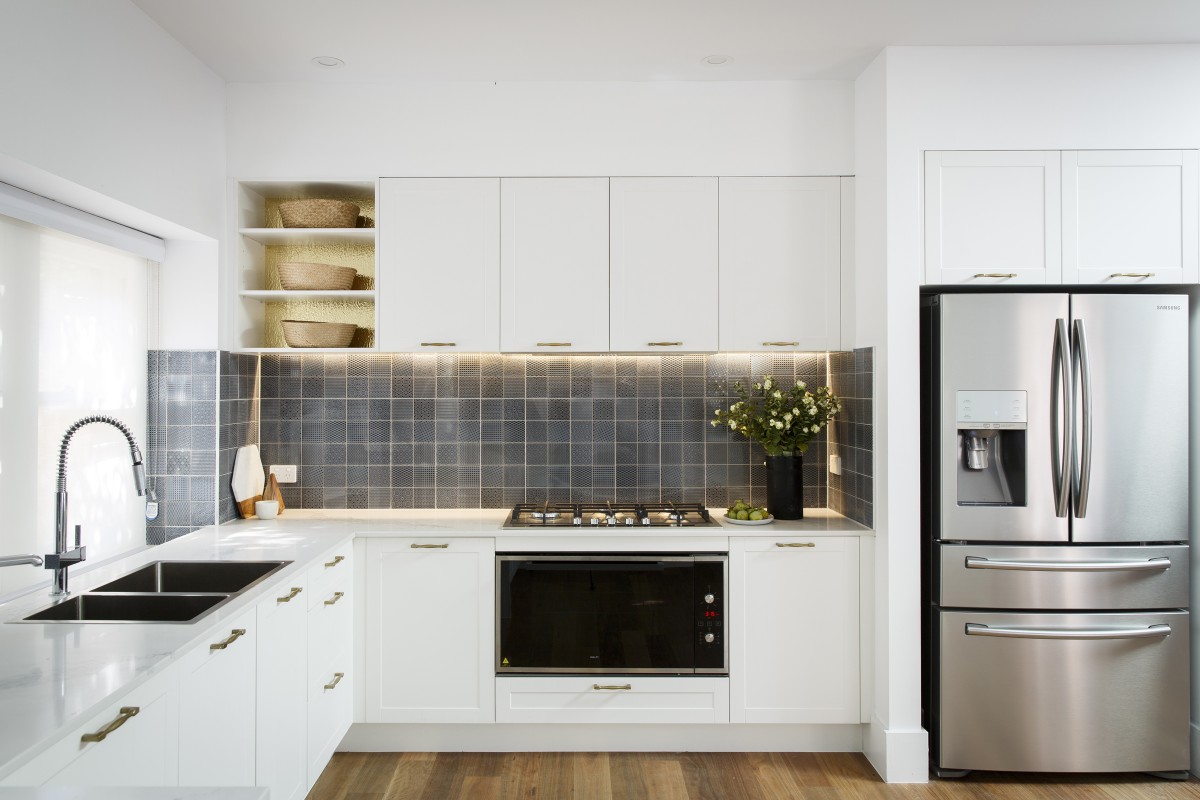 Greys tie in nicely with the silver tones of chrome or stainless steel, though you need to decide whether you will keep your kitchen looking cool and sleek by working with a predominantly grey, black and white palette, or if you're going to warm up the look of your kitchen, by introducing elements like timber or colour.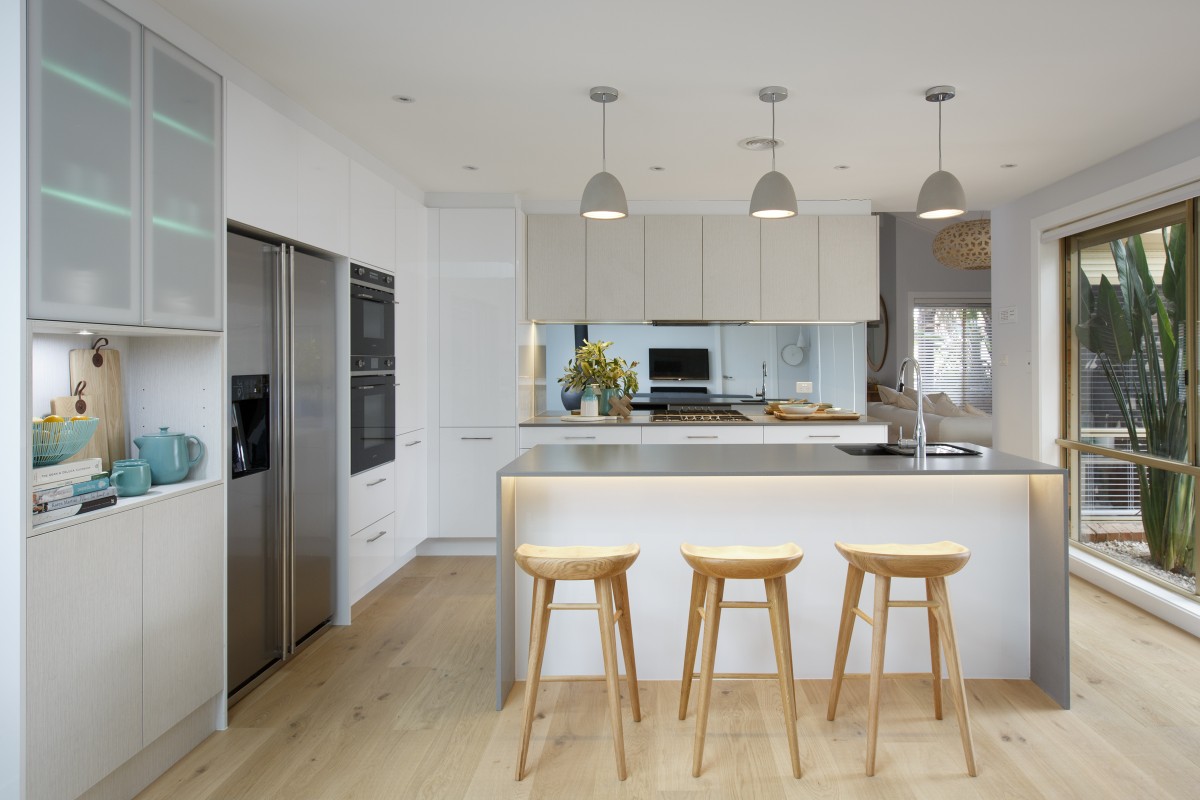 At this year's EuroCucina fair in Milan, kitchens with metal featured prominently. From shelving units to cupboard and drawer fronts to sheet metal forming the benchtop and sides of whole island benches, metals are at the forefront of modern kitchen design.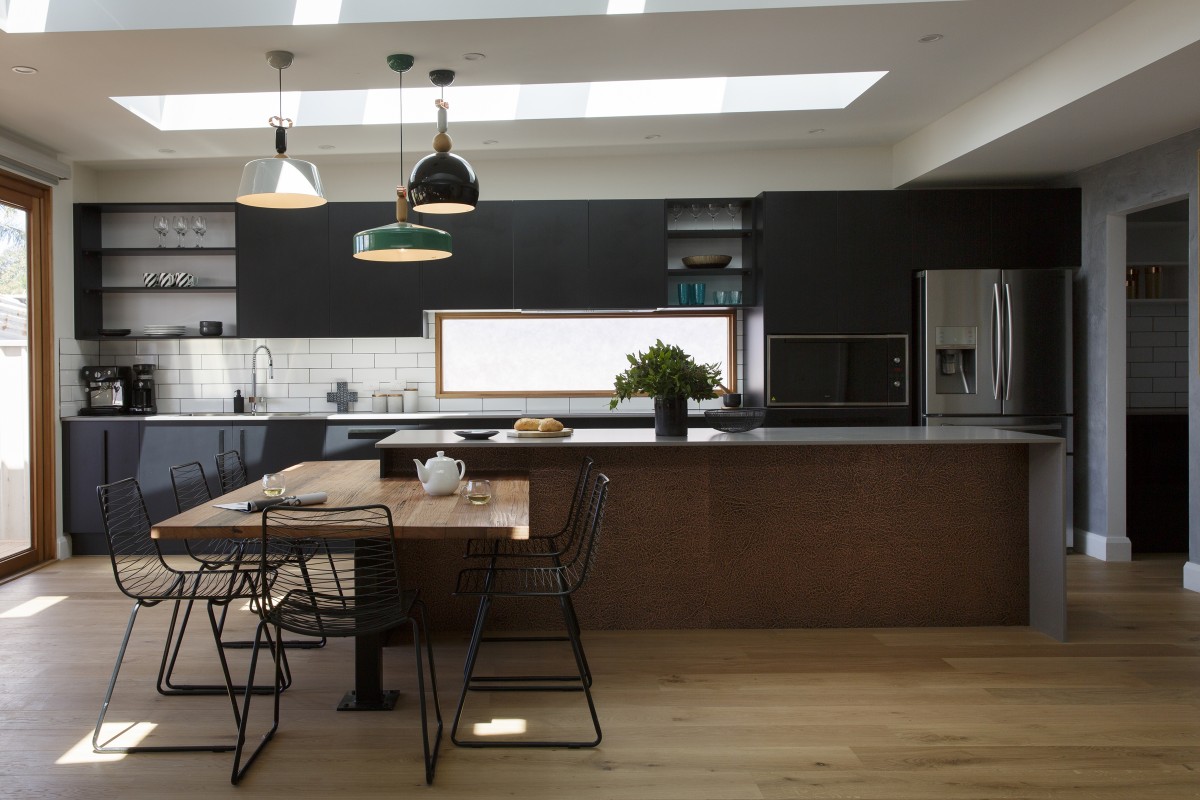 If the idea of a full metal kitchen is too much for you, look to your accents for inspiration. Handles in brass, chrome, gold or silver tones are an excellent way of introducing colour and personality into your kitchen space. Adding metallic pendant lights, accessories and serving ware is another brilliant way to add in that little something extra in the metallic department, injecting a hint of Olympic style and adding interest to any kitchen palette.
Book a free in-home design consultation with Freedom Kitchens today. Their experienced and passionate designers will work with you to create a kitchen that is worthy of a gold medal!
Darren Palmer