Easy Steps to Styling Your Kitchen.
Love your kitchen but feel that it lacks colour and personality? Adding decor and styling elements to your kitchen will bring the whole room together; however, figuring out the perfect way to style your kitchen space can be daunting. But don't fear, we are here to help!
We believe that the secret to successful kitchen styling is about finding the balance between style and function, and here we share our favourite ways to styling a kitchen in a fun and stress-free way!
Create Vignettes.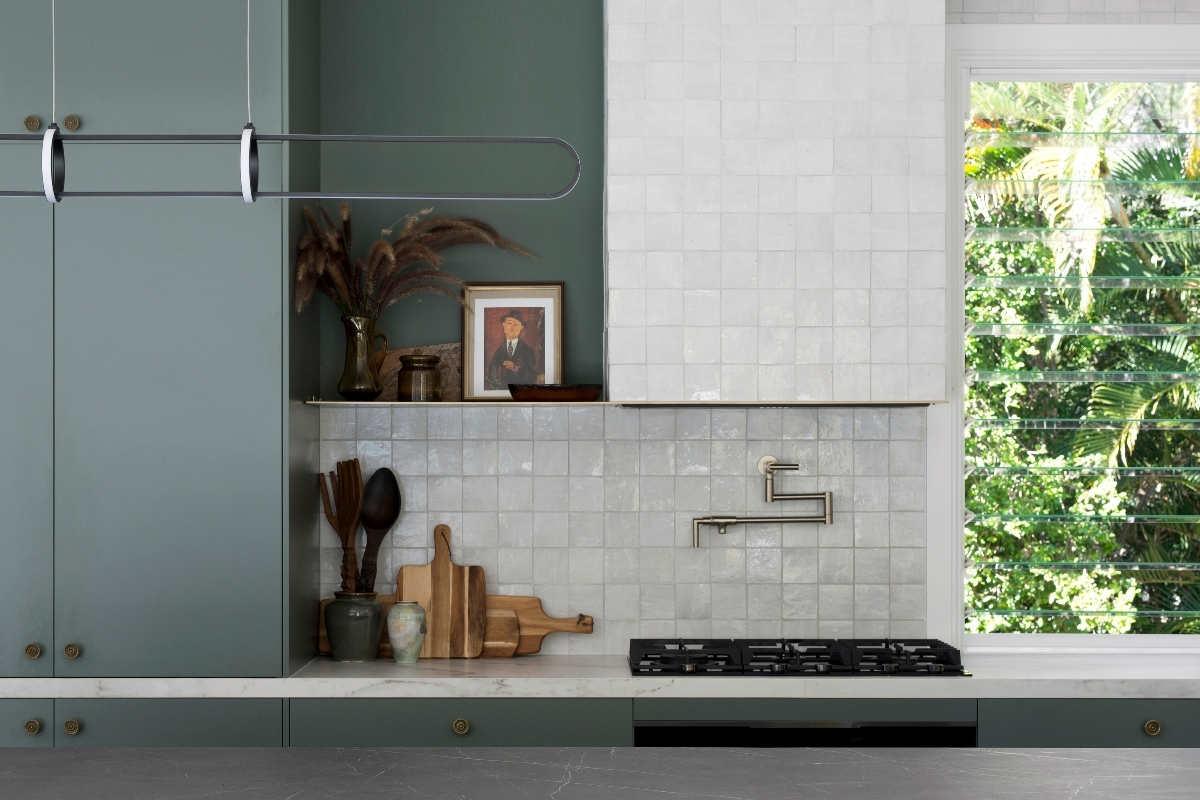 One of the most effective ways of styling your kitchen is to add one or more vignettes to the space. Not only do they look visually striking, but vignettes can also be easily changed and updated, so you can tweak and create new looks whenever you like.
Display your favourite items with layered arrangements set against your splashbacks, and inject colour, pattern and texture to your kitchen. Wooden or marble chopping blocks are a great starting place as they add texture and height, drawing the eye up. Then group objects in front of the boards, such as candles and vases, canisters, grinders, cookbooks and mortar & pestles and the like. Balance with differing heights and widths, playing with patterns, shapes and colours.
Create a Statement on Your Island Bench.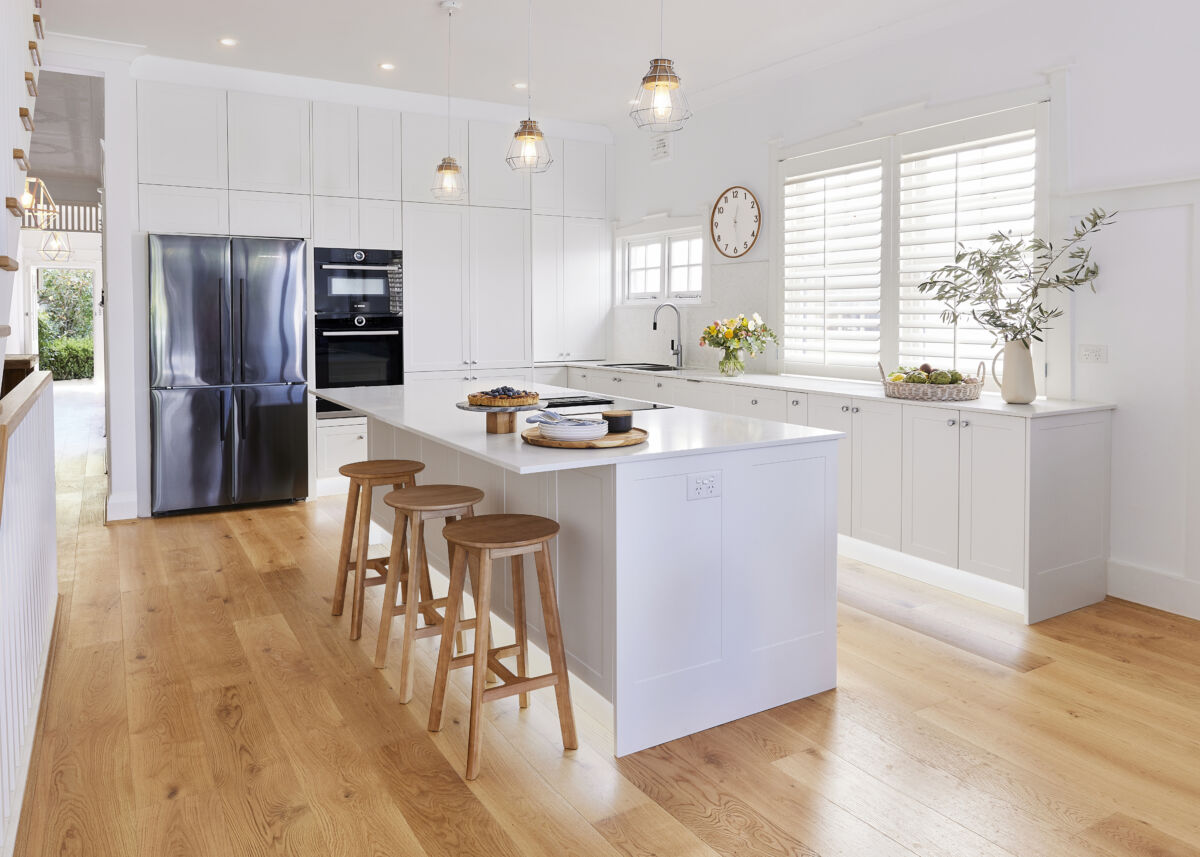 While we love to create a number of 'styling moments' along back benches, we recommend keeping it simple on your island bench with one statement focal point instead. Consider an eye-catching floral arrangement, a cake, bowl of produce, or a vignette using a tray to contain a handful of items you wish to display.
Add Greenery and Fresh Produce to Your Styling

.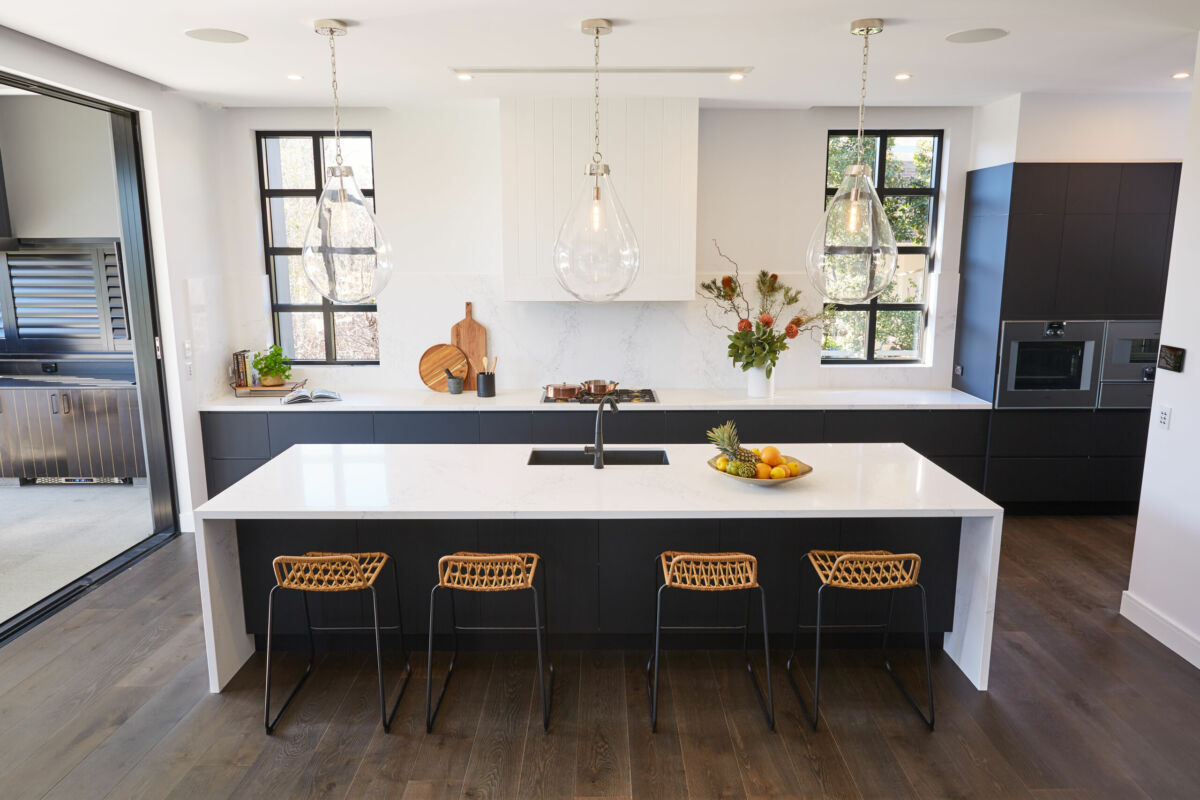 Bring your kitchen to life- literally- with potted plants, herbs and flowers. Indoor plants are a huge trend in interior design at the moment, while a stunning floral arrangement is a timeless option that adds colour and height with effortless beauty.
Arrange fresh fruit and vegetables in statement bowls or on stands to create a stunning focal point in your kitchen, either along on back benches or on your island. Not only is this a simple and efficient way of adding colour to your kitchen, but it will also encourage you and your family to eat healthily and to create new arrangements each week.
Pay Attention to Your Open Shelving and Glass Cabinets.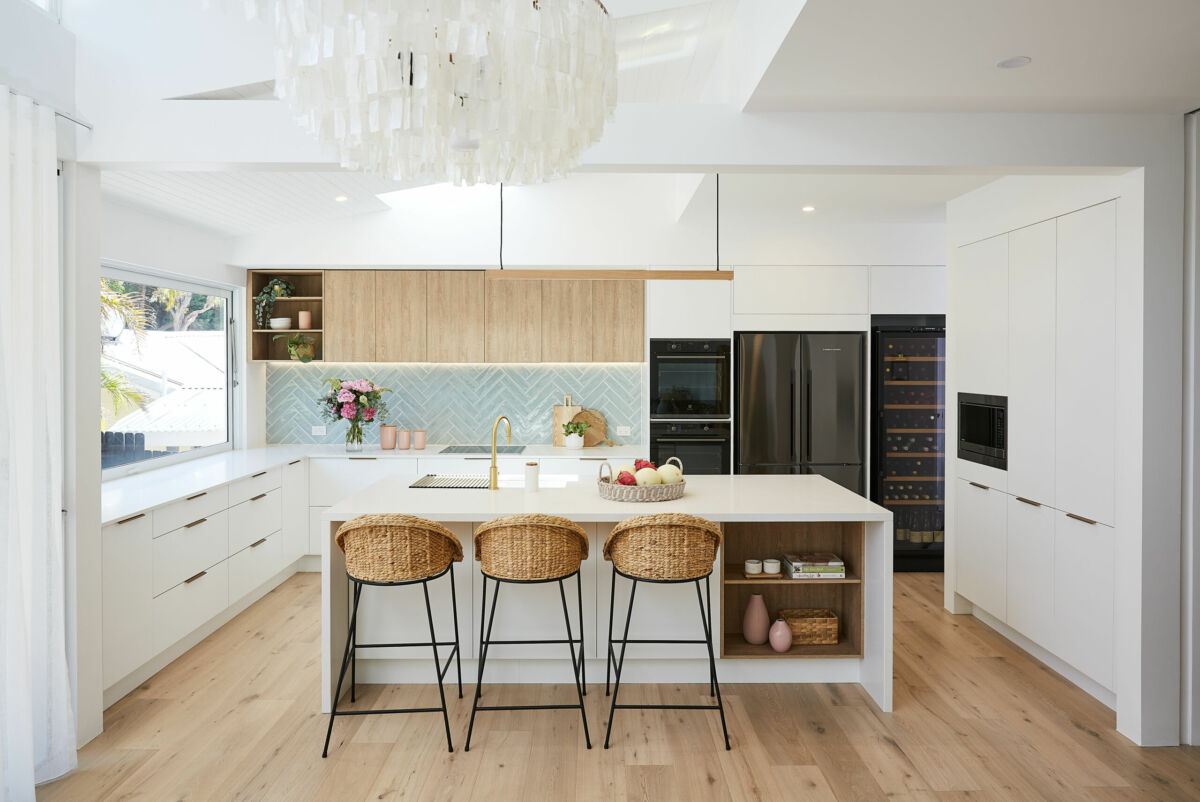 Open shelves serve both a decorative and functional purpose in your kitchen, often breaking up blocks of cabinetry to inject a sense of flow and openness to your space. The perfect place for decor items and cooking staples that you frequently reach for within the kitchen, choose from our 2020 Black Alumin Frames with glass or melamine shelving, black frames or simple floating shelves.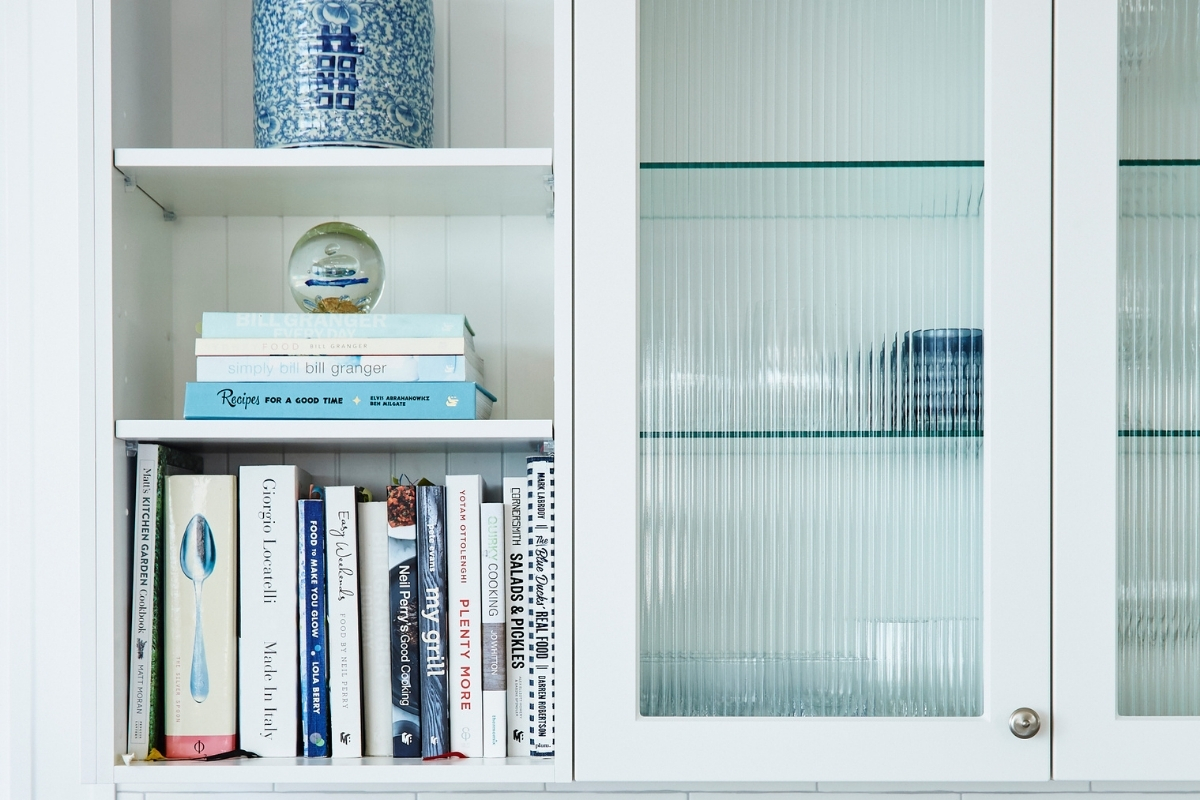 If open shelving isn't to your taste, yet you would still like to display special pieces in your kitchen, our cabinets with broadline glass are a great option. The vertically textured glass presents a beautiful balance between heritage and architectural looks and suits a modern kitchen just as well as a more traditional kitchen style. Add lighting within the cabinets to illuminate the contents within to maximise the effect.
Show off Your Artwork.
From wall paintings and photographic prints to smaller sculptural pieces, showcasing art is a great way to personalise your kitchen space. We love styling smaller sculptural pieces along open shelves, while larger artworks displayed within the main kitchen area will fill blank walls and bring your look together.
Don't Forget the Kitchen Sink!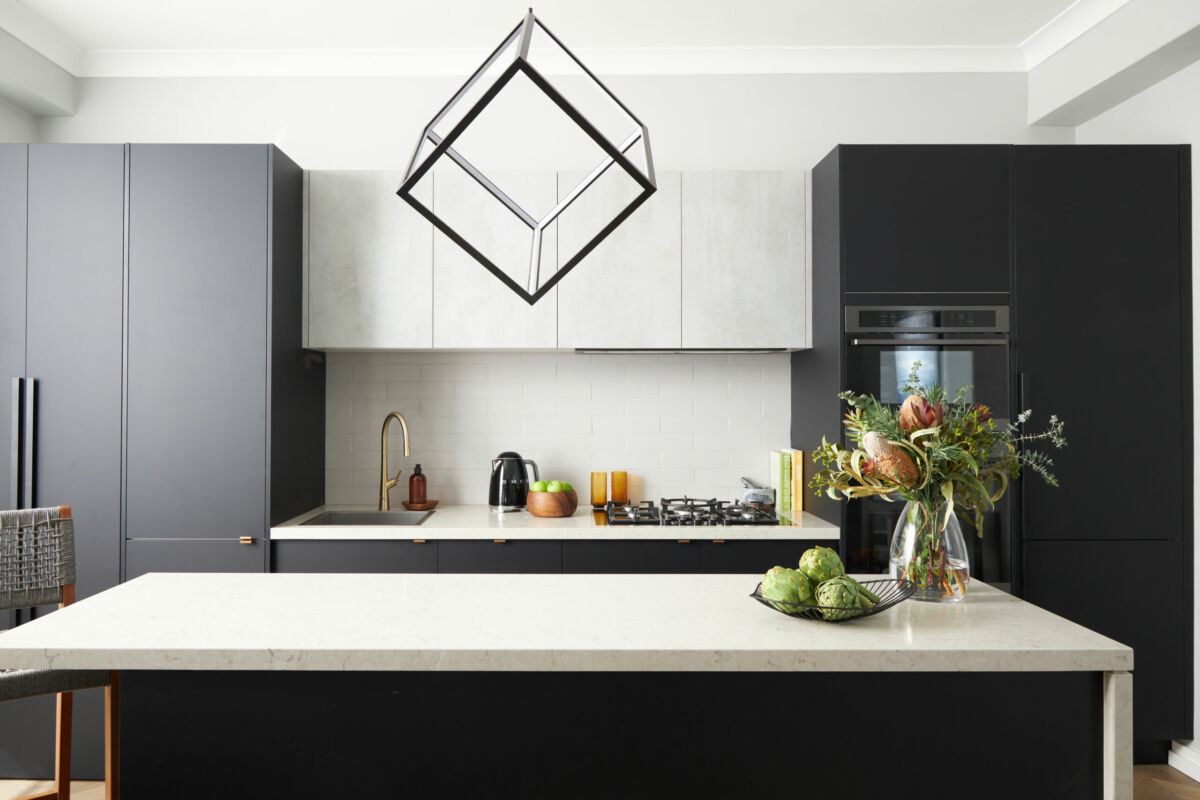 Often overlooked, your kitchen sink provides a wonderful opportunity to add another styling zone in your kitchen. Elevate your existing hand soaps and washing up liquids by ensuring they are in beautiful containers and placed on a tray, and layer with items such as tea towels, natural bristle brushes, candles and small plants to make washing up a pleasure.
Inspired to create your dream Freedom Kitchen and style it to perfection?
Book a free in-home or video call design appointment with an expert Freedom Kitchens' designer HERE. For more inspiration, follow @freedom_kitchens on Instagram or download our latest catalogue HERE.