Entertain in your Kitchen all Summer Long.
Summer is here, which means that it's the perfect time for coming together with family and friends. Make entertaining at home a breeze with a well prepared and organised kitchen, and enjoy making memories with your loved ones in a stress-free environment.
Read on as we share our top tips for ensuring that your kitchen is ready for the festive season.
Style your kitchen.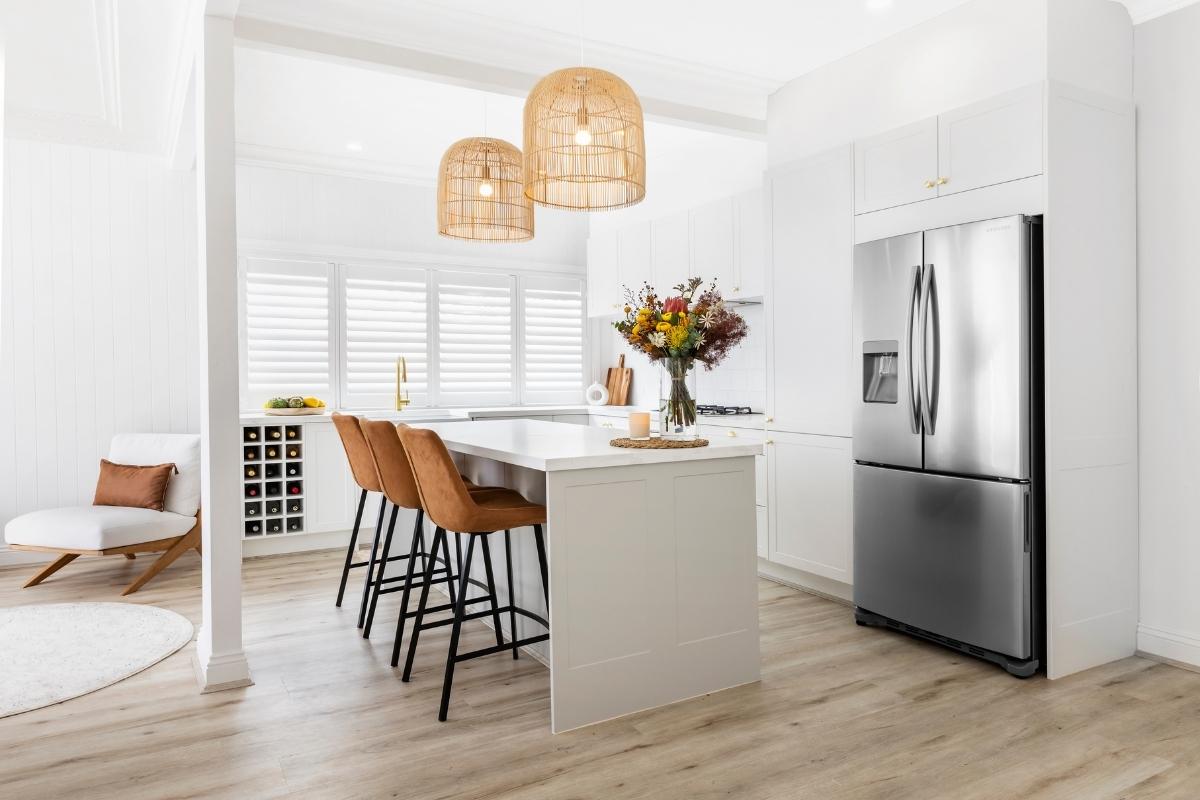 The entertaining hub of your home, create a stylish kitchen that will make your guests feel welcome in and want to stay in as you create amazing meals. When styling in your kitchen, less is often more, and a beautiful yet simple selection of items such as flowers, candles and kitchen essentials is all you will need.
Styling with vignettes – grouping items together to create a visual focal point in a space- is a simple and effective way to style your room. Not only do they look visually striking, but they are also easily changed and updated, meaning that you can create a new 'look' each time you entertain.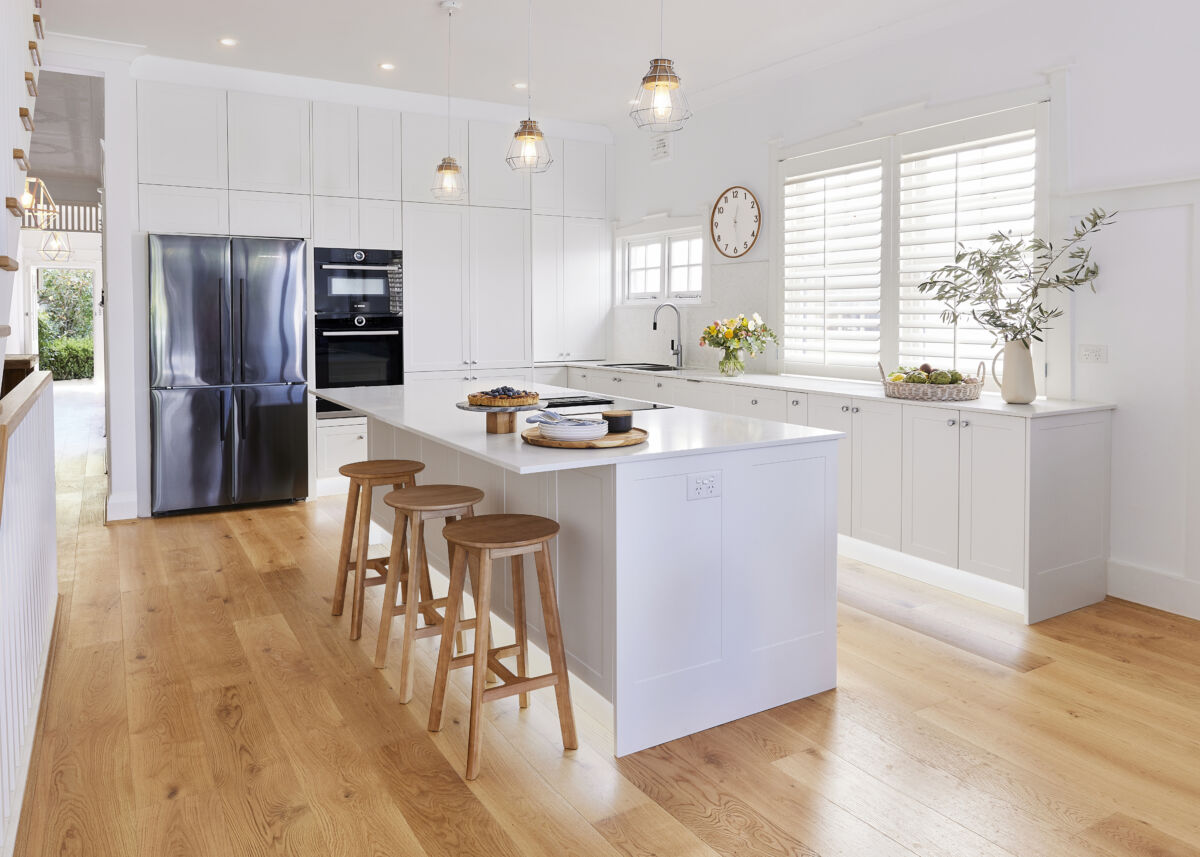 To style your island bench, a great option is to use chopping boards or trays (wooden or metallic depending on the look you wish to create) lying flat on your bench and style with 3-4 small items grouped together. Often used as a casual dining zone, your island is also the perfect place to set up a drinks station or informal dining table.
Don't forget the back benches, as they offer an excellent styling opportunity. We suggest using chopping boards to add height and then style a few items in front in various sizes, colours and textures.
Get organised!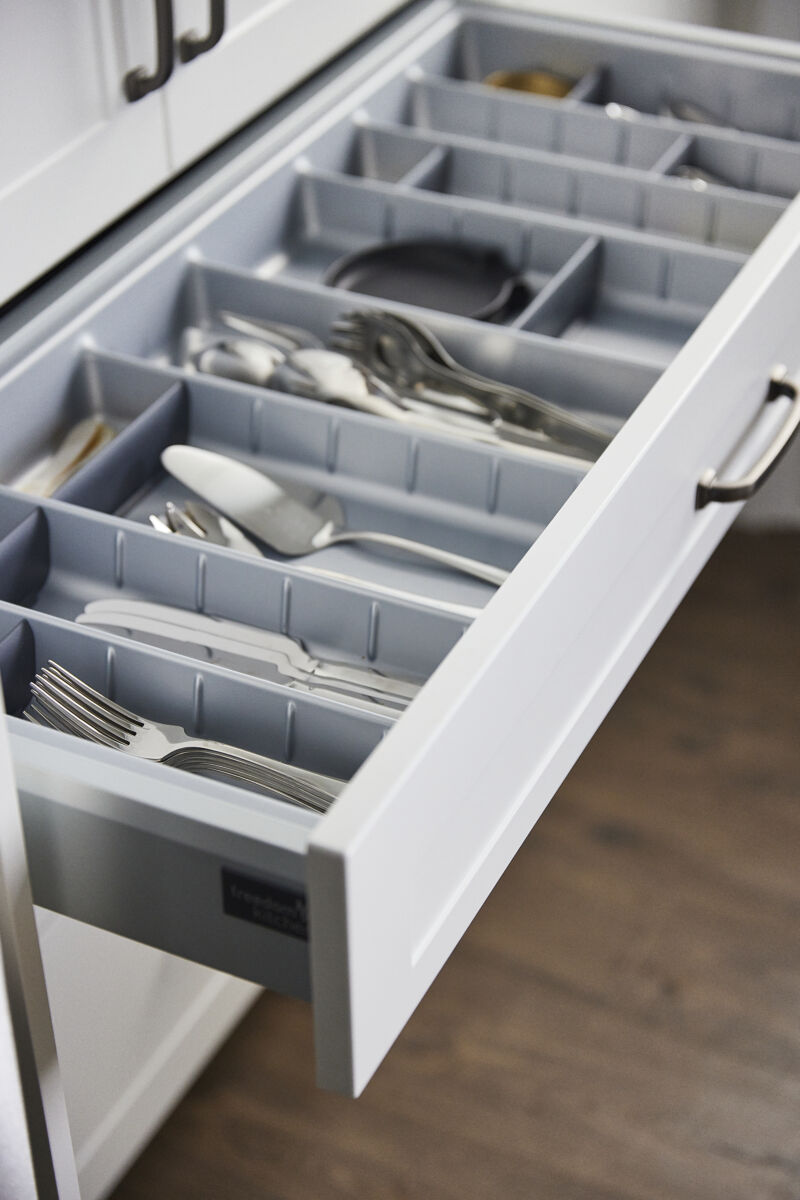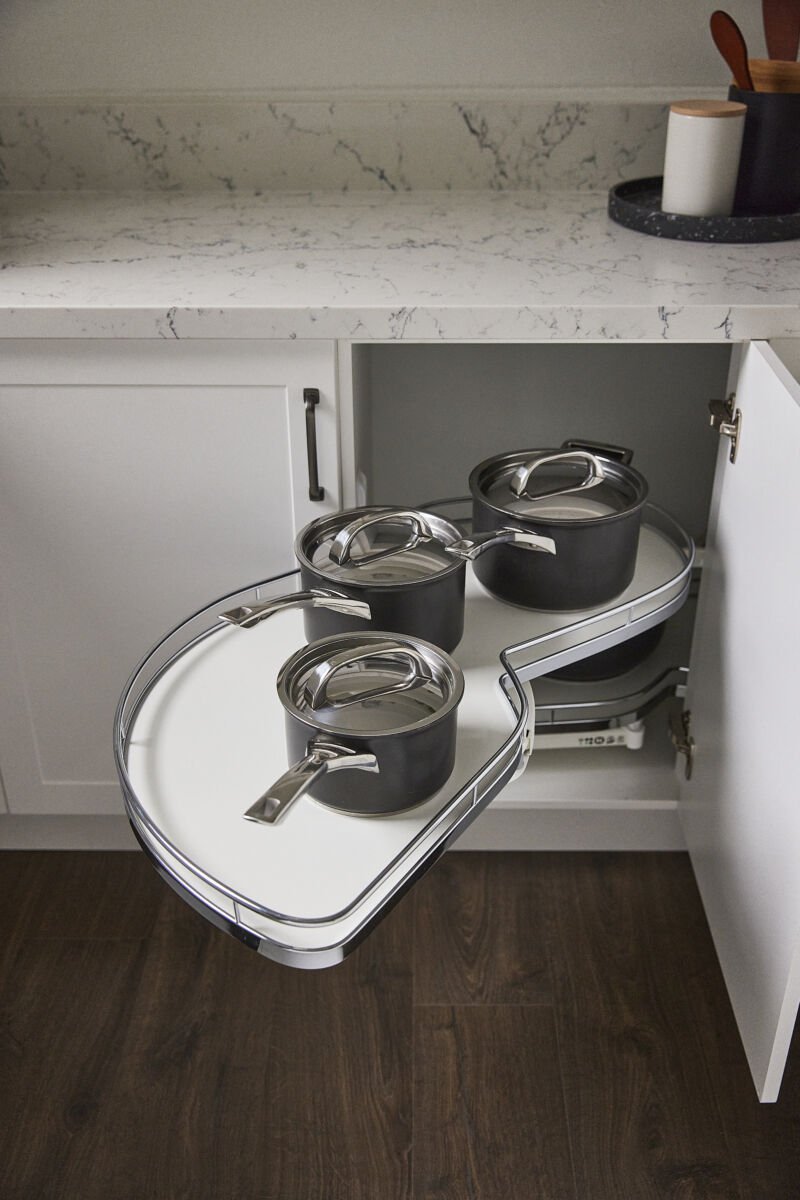 An organised kitchen is an essential ingredient for easy and stress-free entertaining. Take the time to clear and arrange cutlery and utensil drawers to ensure that you have enough cutlery and everything is washed and ready for cooking on the day.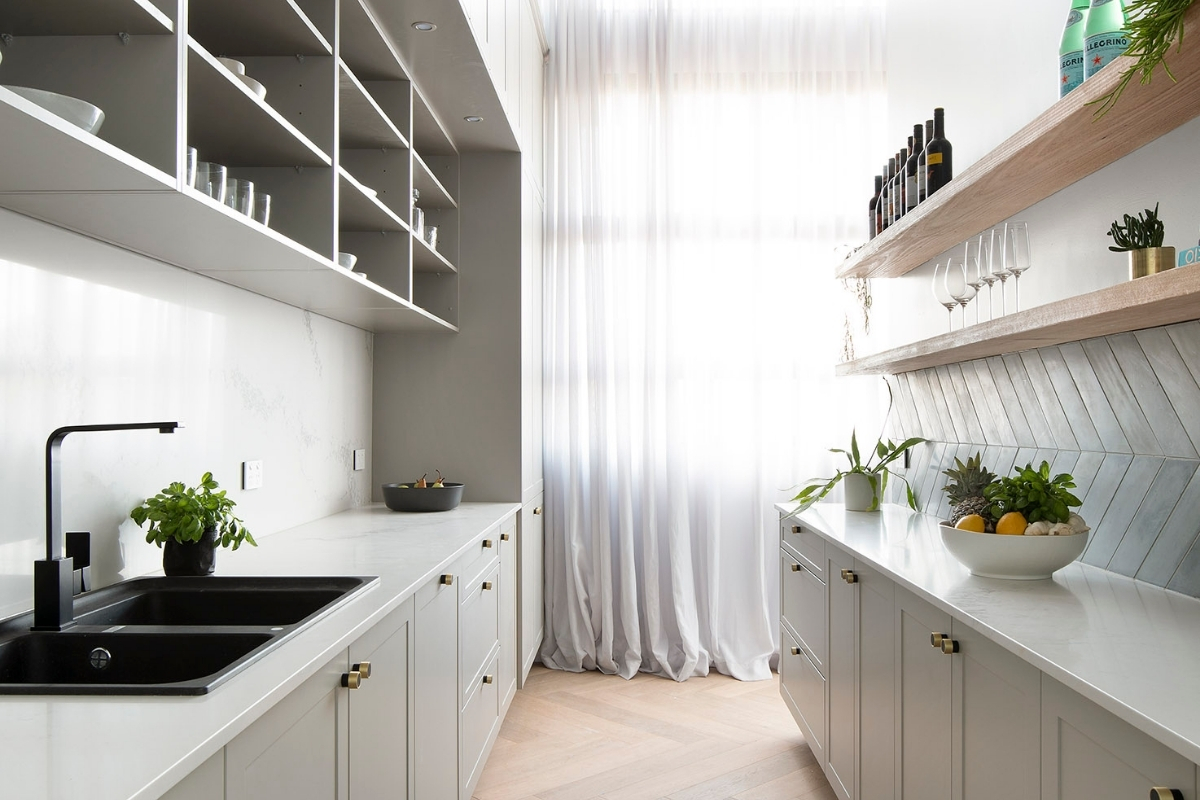 A well-organised pantry will make planning meals and preparing shopping lists a breeze as everything is on display. Do a quick spring clean of your pantry and arrange it to place everything in like groups. It will also allow you to see any gaps in your pantry and help you plan a shopping list to ensure that you have everything you need when you have people over.
Ready, set, cook!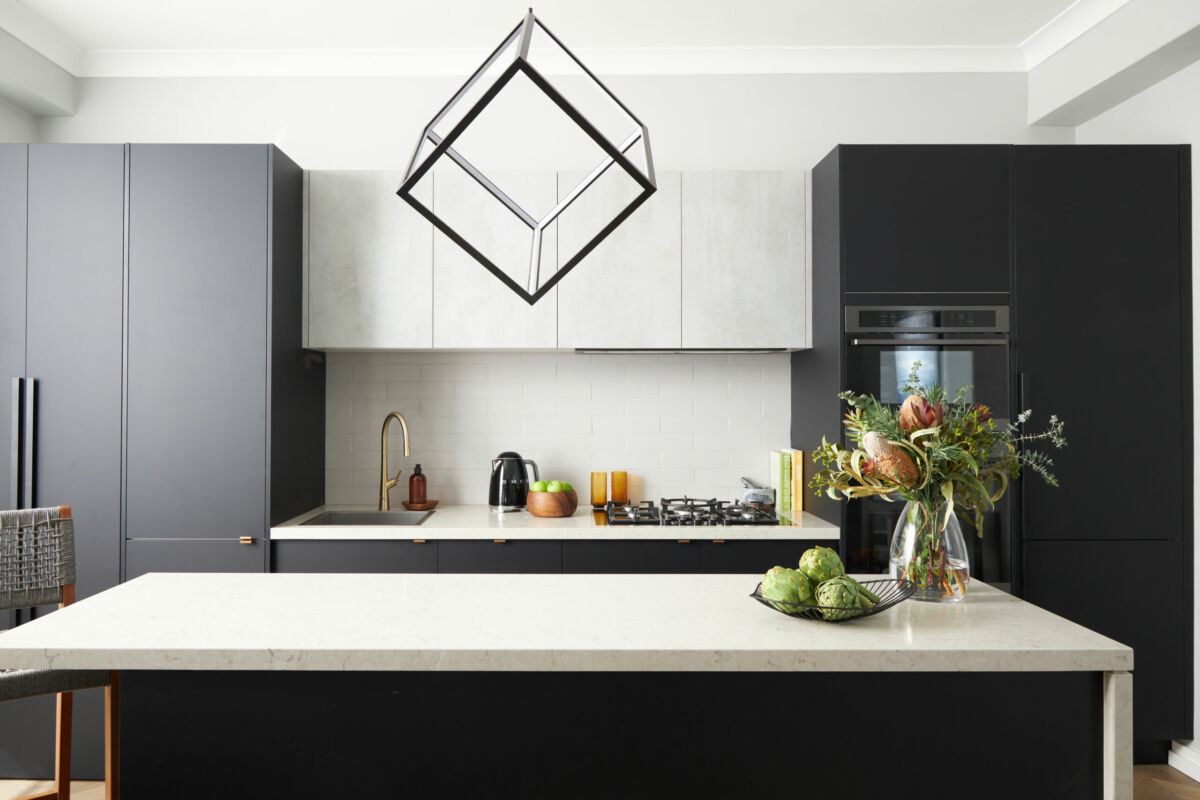 Functional and stylish appliances have the power to transform your kitchen into an entertainers and home cooks dream. Careful consideration should be given to your selection of appliances- from ovens, fridges, wine fridges, built-in coffee machines, dishwashers and even the humble microwave- as well as their location within your kitchen layout to ensure that they work optimally in the space.
Just as we suggested for your pantry and drawers, carve out some time to ensure your appliances – especially your ovens – are clean before entertaining. Similarly, clear and stock up your fridge for any food and beverages that you may need.
Are you inspired to create your dream Entertainers kitchen?
Click HERE to book a free design appointment at your home or via video call, or click HERE to download our latest Designer Range catalogue.