With most of us spending a lot more time at home than we usually would, finding activities to keep our children entertained is a big priority! Your kitchen has the potential to become the hub of various fun projects, and below we list some of our favourites from baking and cooking, to science experiments- the possibilities are endless!
Let the games begin!
Yes chef!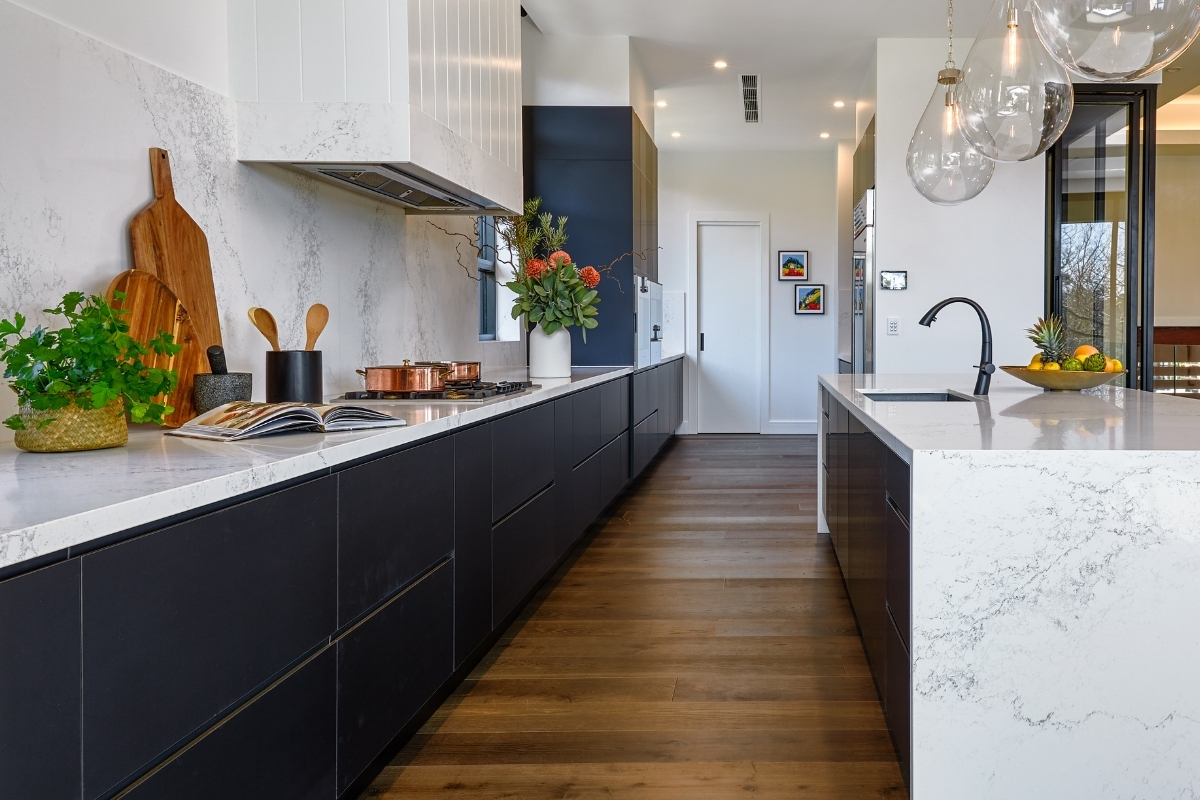 Cooking with your children is always a special experience for everyone- with the added bonus of something delicious to enjoy at the end of all the hard work!
Summertime treats such as home-made ice blocks and freshly squeezed juices are fun and easy to make with children of any age. Also consider baking bread and cakes, creating picnic lunches, tea parties and movie night snacks, to teaching and passing down family recipes. No matter what you create, the memories will be cherished by all for years to come.
Let their imaginations run free!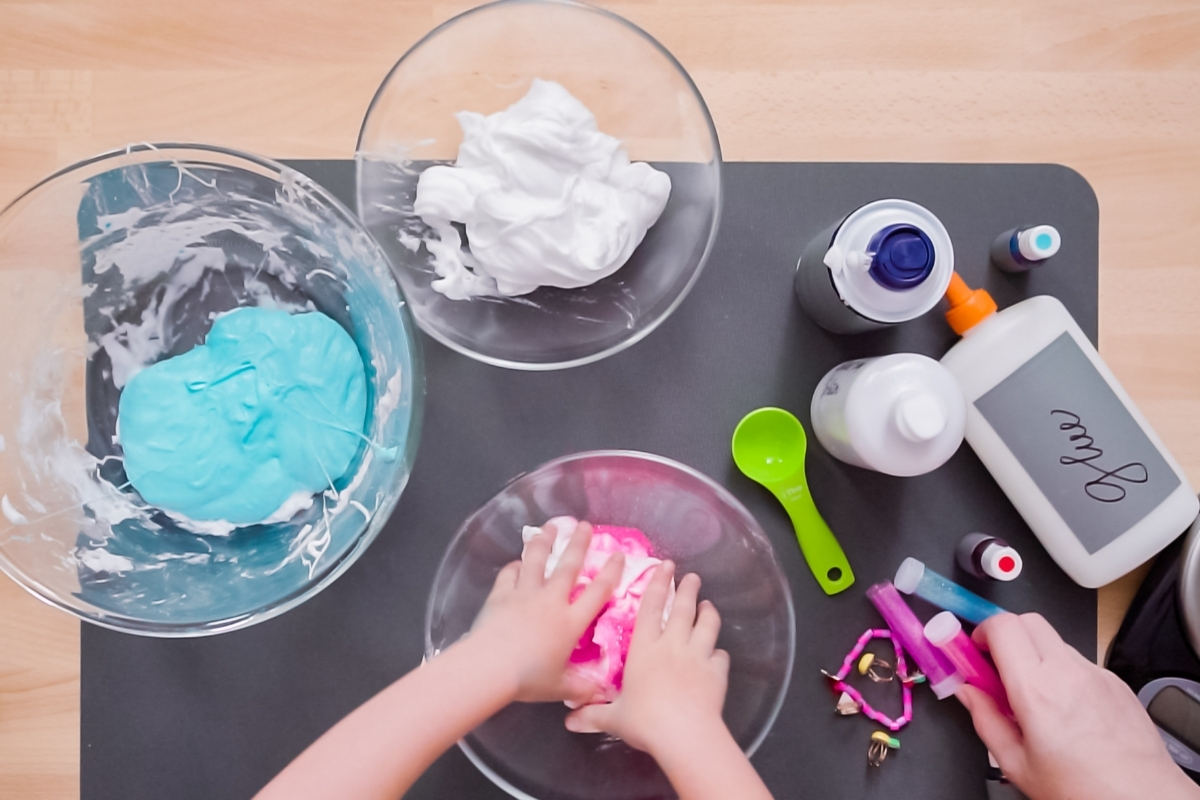 Aside from cooking the kitchen is also a great place to create items needed for fun activities that will keep children engaged and entertained for hours! Creating sensory-based play items such as homemade playdough, coloured rice, bubbles, coloured pasta for making necklaces etc are great options for younger children.
Older children may love conducting simple science experiments in the kitchen! The good news is that they don't need to be overly complicated either to make an impact- and they won't even realise that they are learning in the process (win, win). Look to your pantry staples such as flour, vinegar, bicarbonate soda, lemons, food colouring and the like to create a range of fun kitchen science favourites such as an exploding volcano- the 'ohs and ahs' will be heard throughout your entire home! For those brave parents who don't mind a bit mess (or a lot as the case may be) add edible slime and oobleck to the list!
Child friendly storage ideas.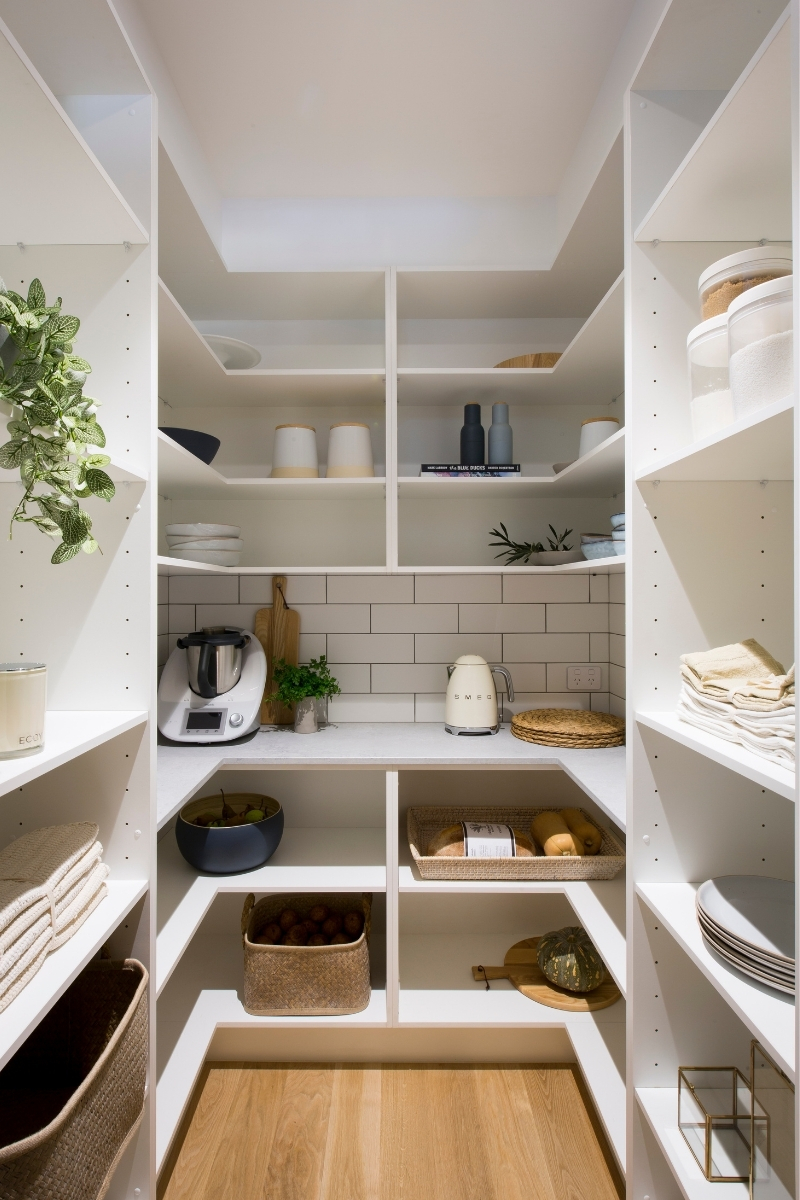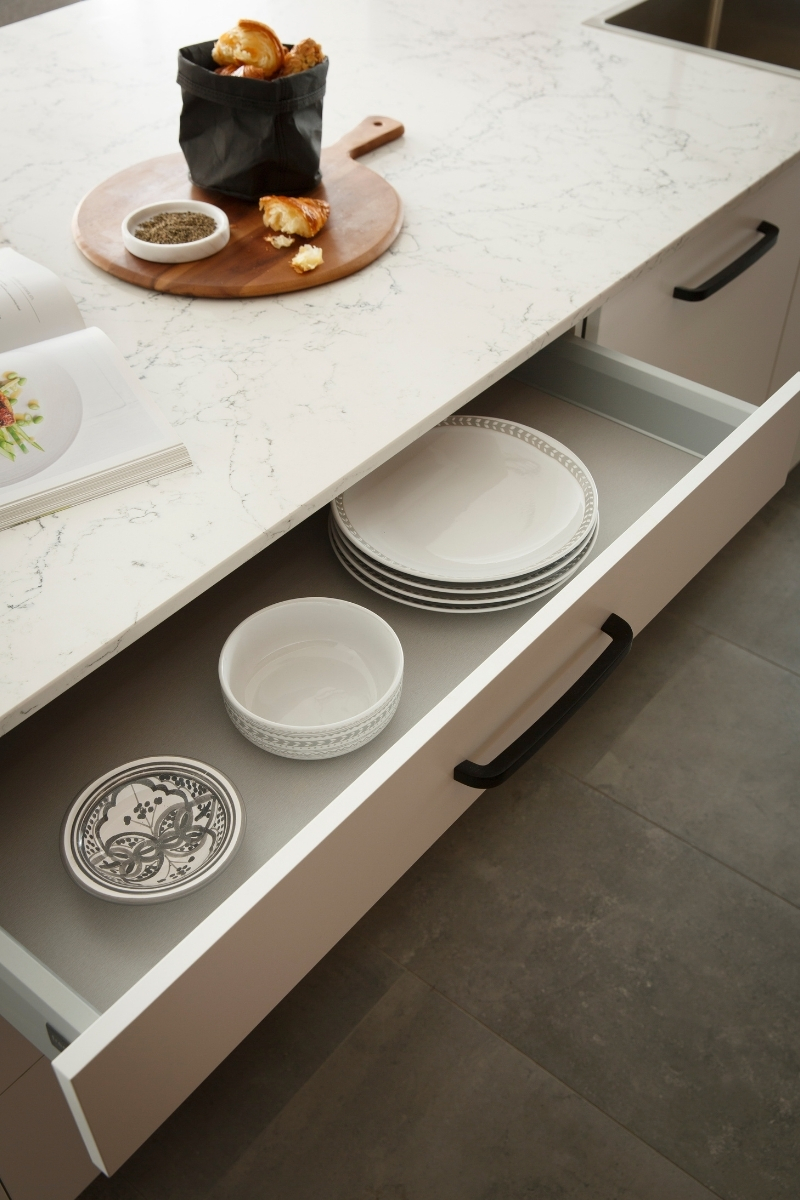 When planning your new Freedom Kitchen design, consider allocating a designated 'kids drawer' on the lower shelf with all their cutlery and bowls, plates and cups, allowing easy access to these items. Standard across the range, our soft close drawers ensure little fingers are always safe!
When planning the layout of your pantry, you may like to place snacks that your children love and are allowed to eat on a regular basis on the bottom shelf (treat items for both children and adults alike are always best placed at the very top of the pantry- out of sight, out of mind right?). Other pantry staples such as cereals should be placed on the middle shelf so that they still have access to those as well – you may earn a sleep in if they can start making their own breakfast!
Design idea: Love the idea of a designated children's drawer within the kitchen? You can replicate the concept within your pantry beyond snacks, and create tubs/baskets with baking or science items, or whatever interests you child/children may have.
Other fun ideas!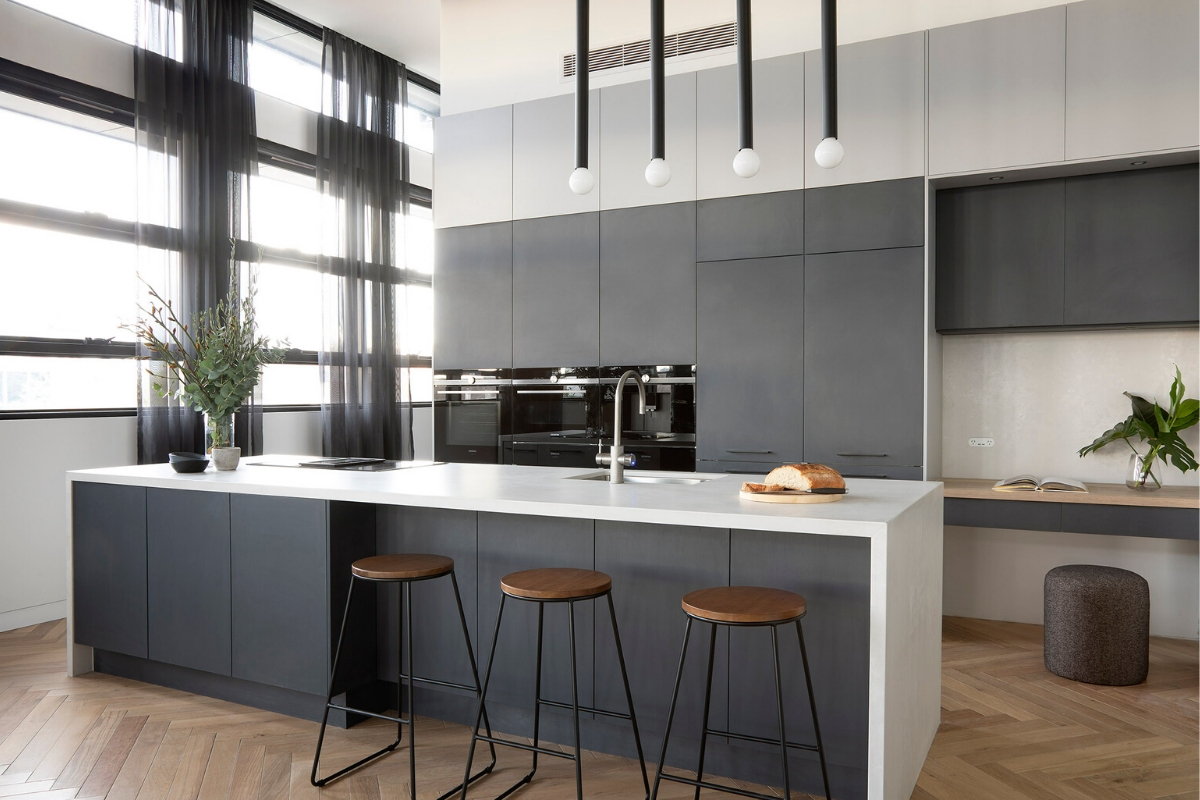 Transform a small blank wall within your kitchen space by painting it with chalkboard paint for a creative space for children to unleash their inner artist. You may even like to consider adding a study nook to your new Freedom Kitchens design to keep an eye on your children whilst cooking and they complete their homework.
Inspired to create your very own dream Freedom Kitchen that caters to the whole family?
Don't wait! Book your free in-home or video call design appointment HERE.
For more inspiration, ideas and product range information download our latest catalogue HERE.