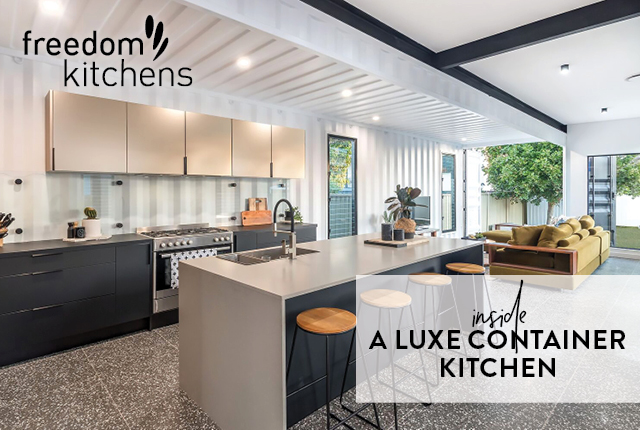 There's a movement you may have come across in contemporary home design which is steadily growing in popularity and appeal: shipping container housing.
The fast and cost effective construction of a shipping container home, combined with eco-friendly factors, simply makes it good design sense.
Many see it as the way of the future.
When led by eco values and sustainability, the goal of the shipping container home is to provide a comfortable dwelling that can take up less space than a traditional house, as well as having a smaller carbon footprint. However, don't underestimate the potential for these homes to have a luxe appeal and boast ample space for a large family. 
Freedom Kitchens recently supplied a designer range kitchen for a container kitchen that had plenty of room to play with, resulting in a truly stunning space.
The owners had bought an old workers cottage in Brisbane and decided to do an extension to the home using shipping containers. This explains the luxurious amount of space which incorporates the kitchen, living and dining area.  It also opens up to a covetable outdoor entertaining area.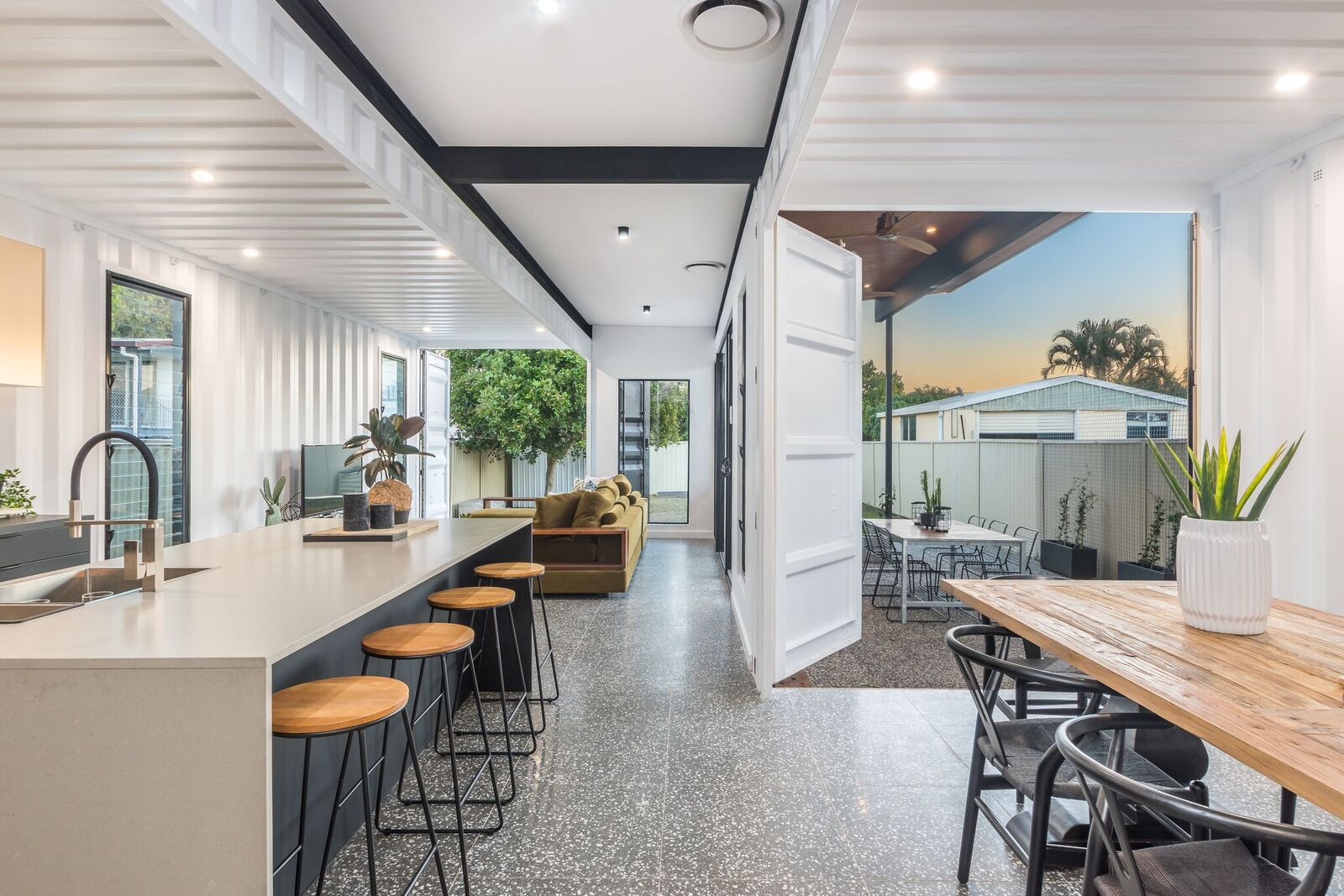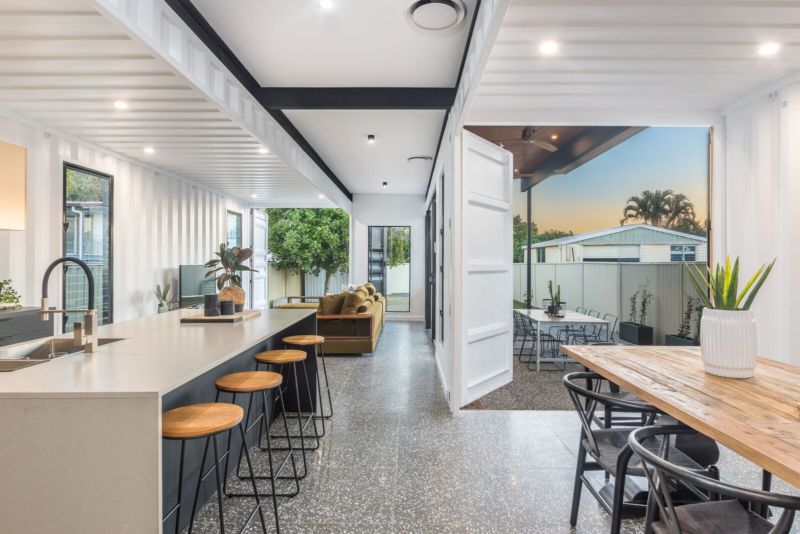 Emphasizing the luxe look, the owners chose to showcase their upper run cabinetry in Freedom Kitchens' Champagner doors from the metallic range, contrasted by beautiful Matt Black cabinets under the benchtops.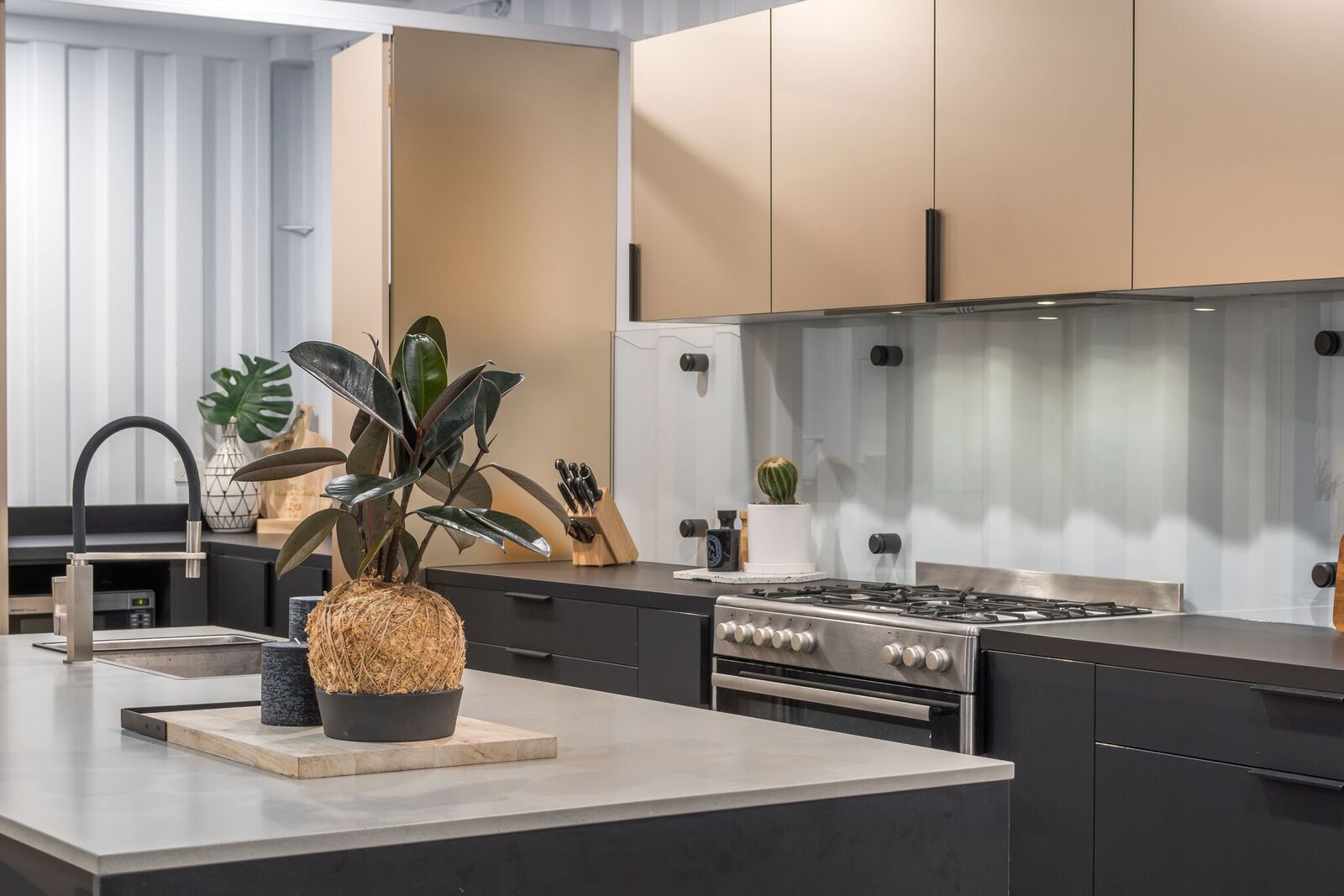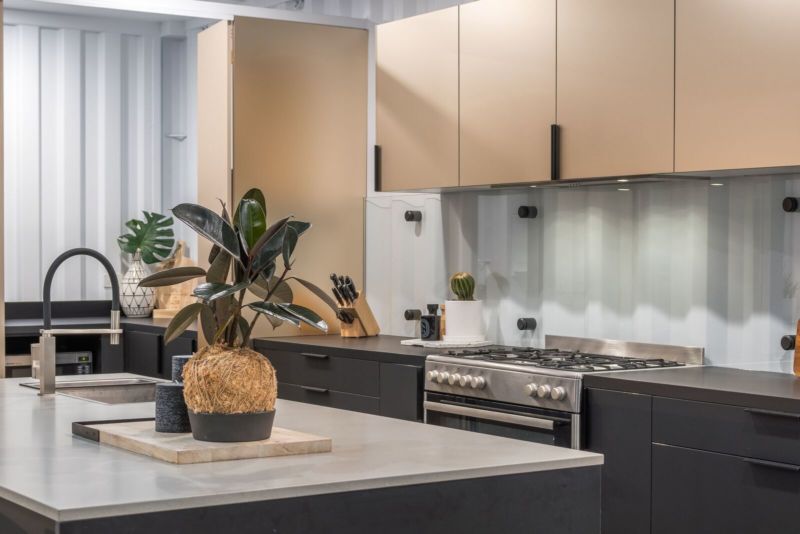 This shipping container kitchen certainly isn't lacking in storage.  The layout also includes the luxury of a butler's pantry, featuring a beautiful door finish that matches the metallic cabinetry. It's the perfect way to hide the mess when entertaining.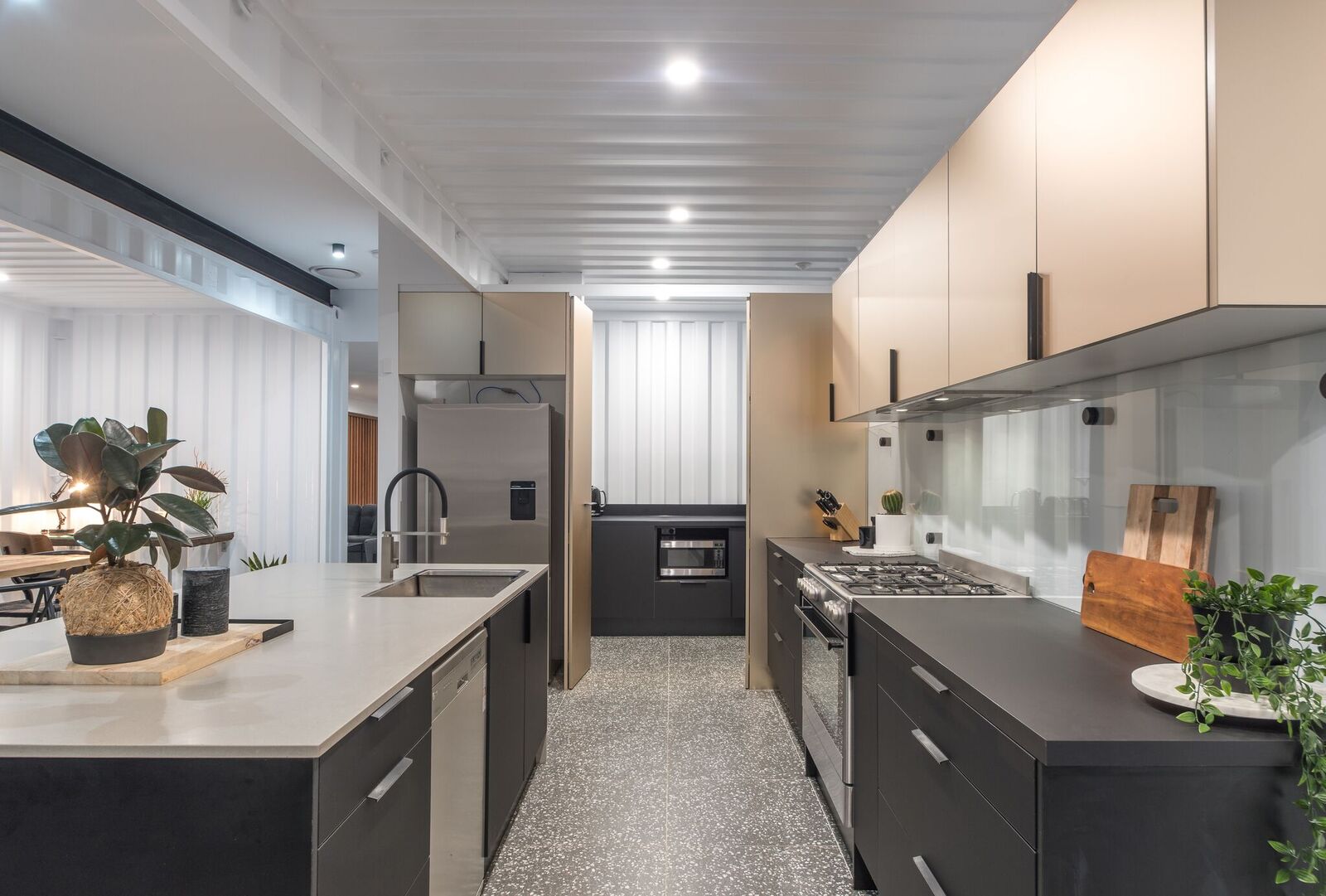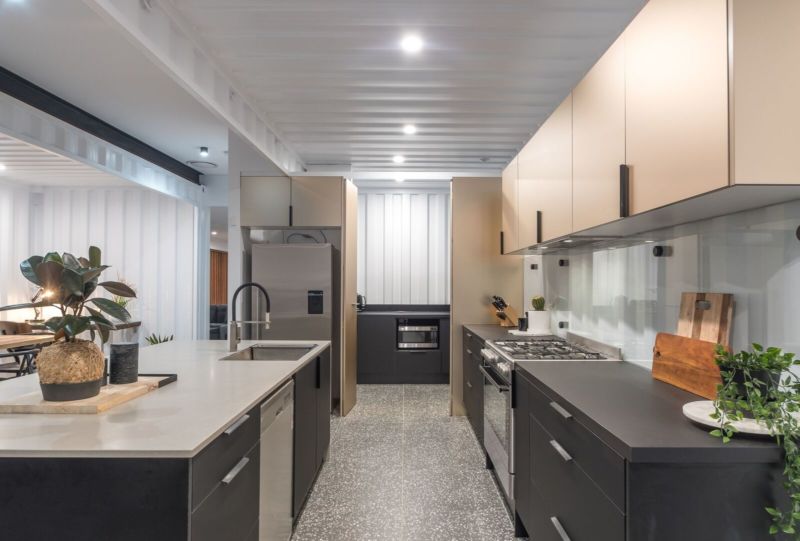 The corrugated walls of the container work well to complement the contemporary design, and the terrazzo floor tiles are right on trend.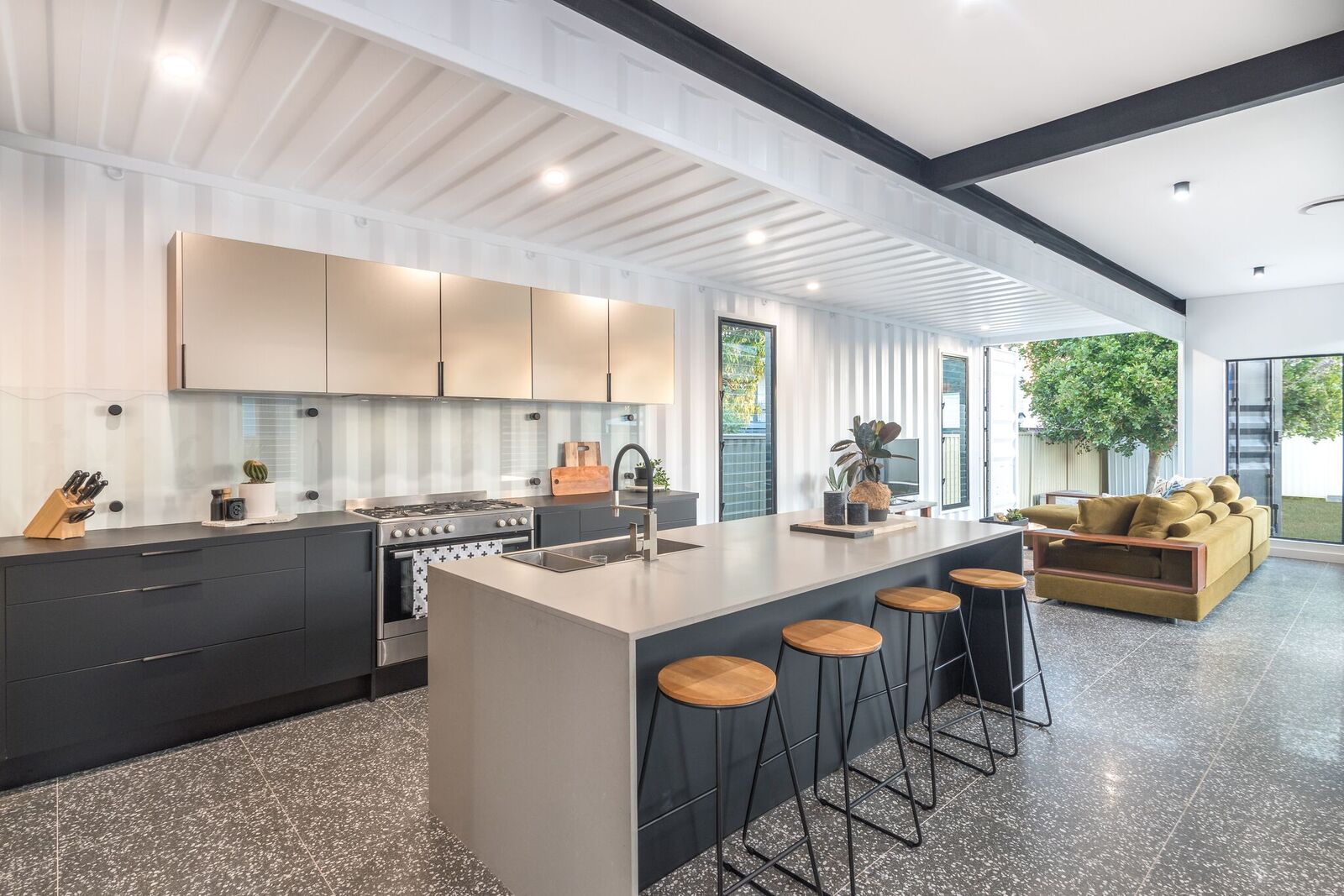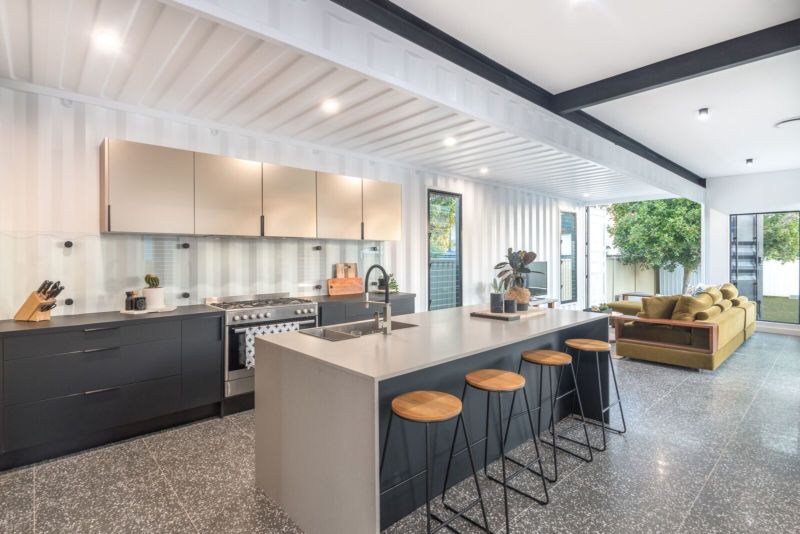 Whilst the interiors make the most of the eco container styling, from the exterior of the house, you can't actually tell the extension is made from shipping containers, as they are cladded and insulated.
We think this luxe shipping container kitchen and the house as a whole is truly a great example of contemporary architecture at its best.
Would you love to own this kitchen?  You're in luck – it's currently for sale! 
You can see more of this amazing home in this online listing here. 
Inspired to create your own new kitchen?  Freedom Kitchens can help you with a design to suit any space.
Simply book a free appointment with one of our designer consultants today.