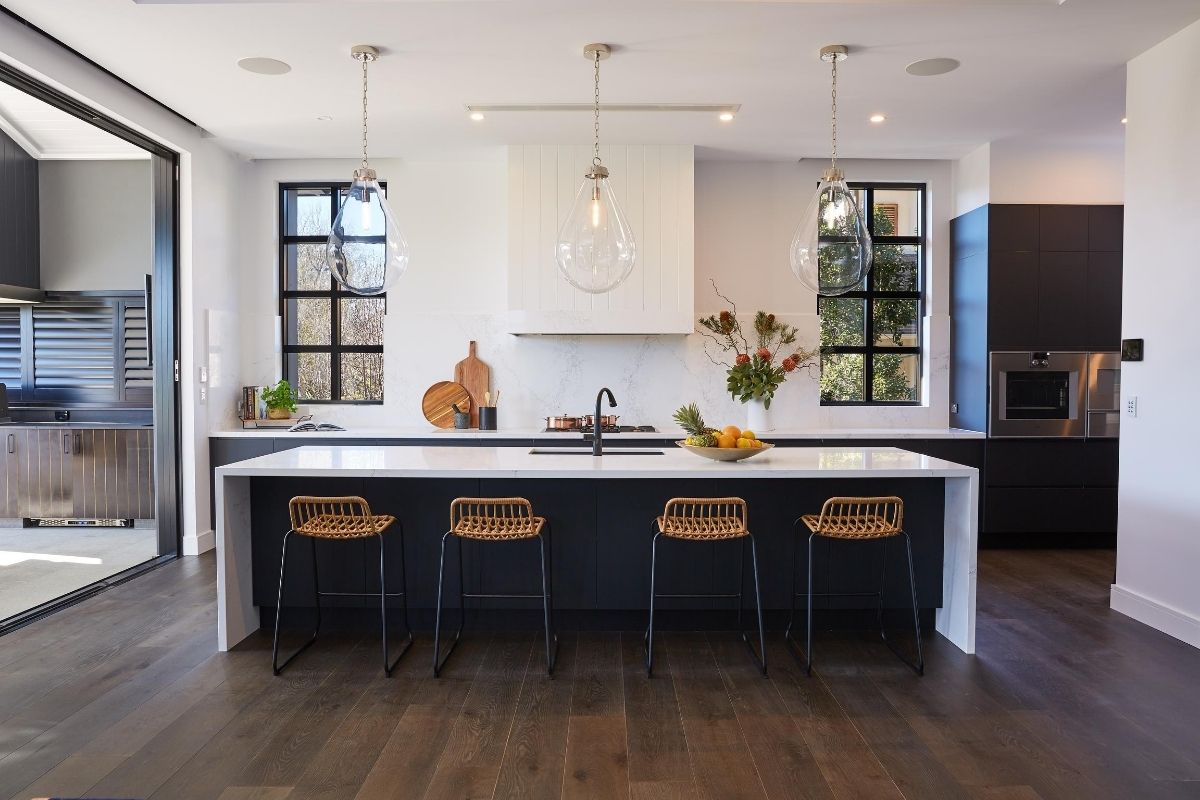 Kitchens that sell houses
When you're looking to sell a property, whether a family home or an investment, you're likely to consider how you can add value before putting it on the market.
And as the heart of a home, the kitchen is a key room that can give you the best return on your renovation investment -– so you'll want to make sure that this space makes a great impression on potential buyers when your property is up for sale.
Of course, the balance between your renovation budget and the potential profit is something that should inform your decisions. It's easy to overspend during any renovation, especially if you are designing it to suit your family's needs first, rather than flipping it right away. So how do you ensure that you're actually adding value to your home with a kitchen renovation, which will eventually see you profit from your investment?
Here are some kitchen renovation factors to consider when the goal is to add value to your home.
A dream kitchen to suit the home.
During the design process, the size and style of your new kitchen should be determined by the home itself. Is it a large house or apartment living, classic or contemporary? The kitchen space should reflect the number of people that will live there, their style of living, and how much entertaining the owners will be doing.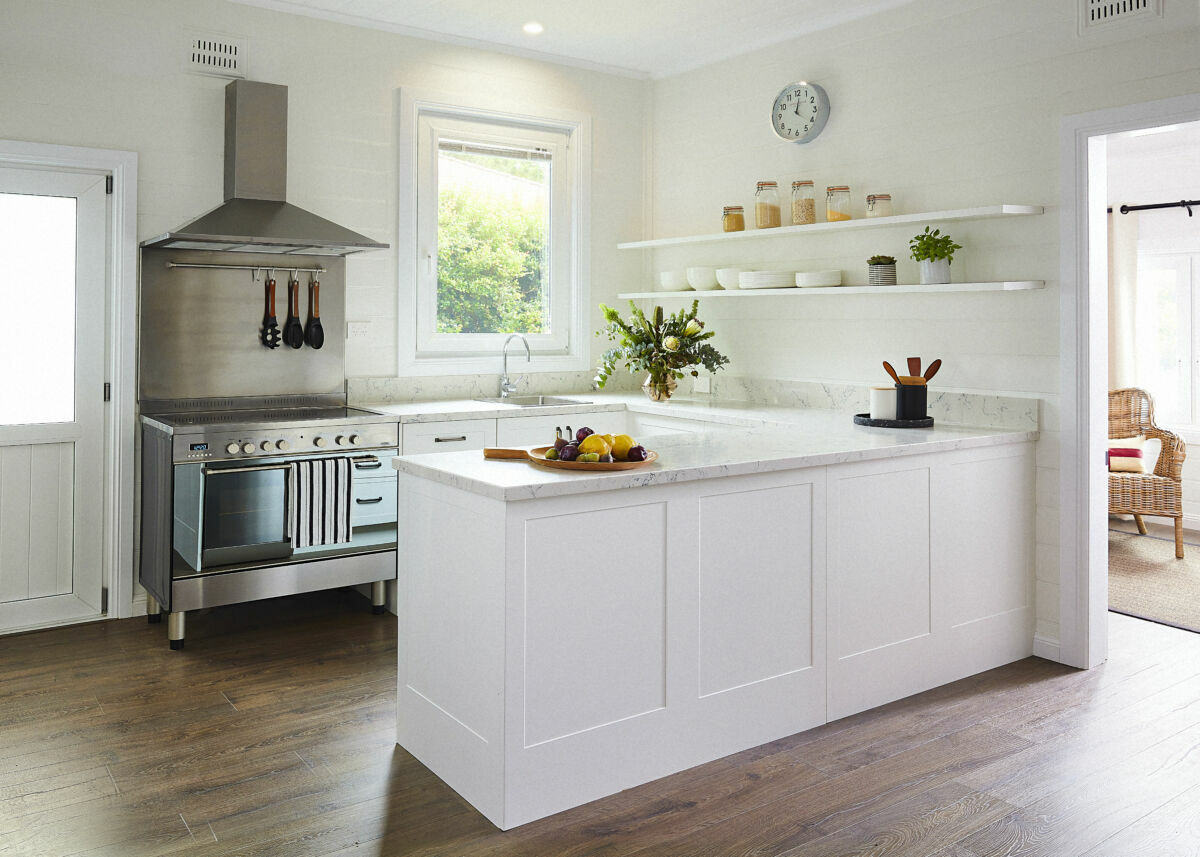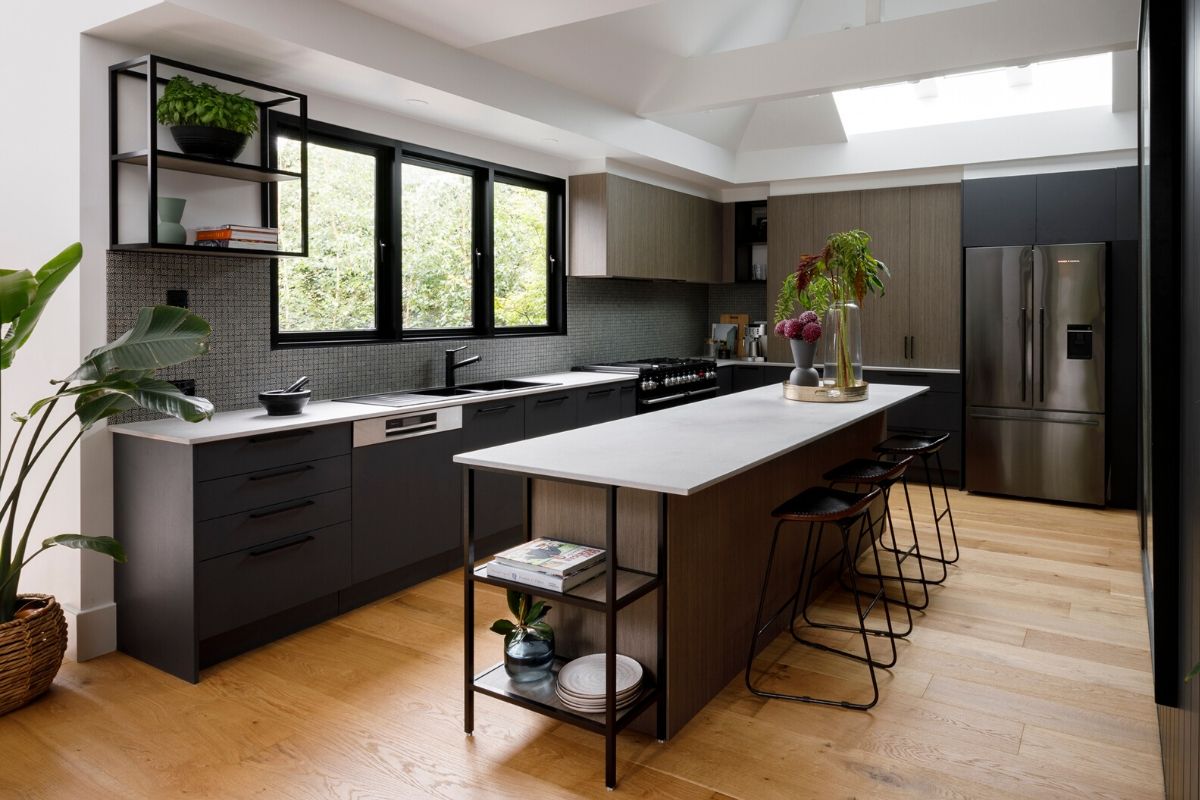 For style that sells, it needs to feel well-considered and cohesive with the rest of the home. For example, if it's an older federation style throughout, design the kitchen to complement that, selecting cabinetry door profiles and handles to suit. Choosing a kitchen company like Freedom Kitchens with experts that can create kitchens big or small, and in a myriad of styles, will help make your design process much easier.
With most modern homes embracing open-plan living, it's especially important to have a seamless flow from one room to another. This can be achieved by sharing the same colour palette as the living and dining areas, as well as textural and decorative elements. However, when making style choices, remember to factor in the context of when your property will be up for sale.
Timing: Selling now or later
Will you and your family be living in the property for a while before you plan to sell? If so, it's wise to steer clear of elements that are likely to date. Instead, stick to a timeless design and select quality materials that are easy-care and durable, so that they'll still look as new as possible down the track.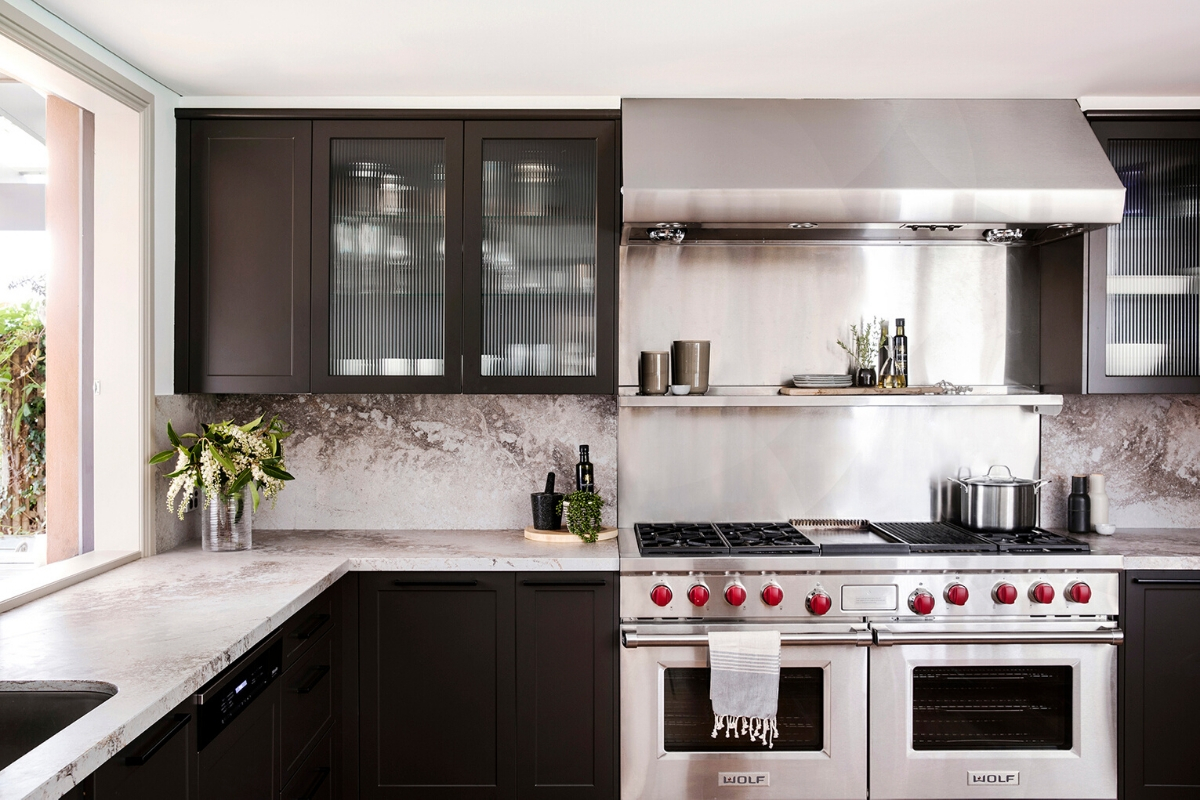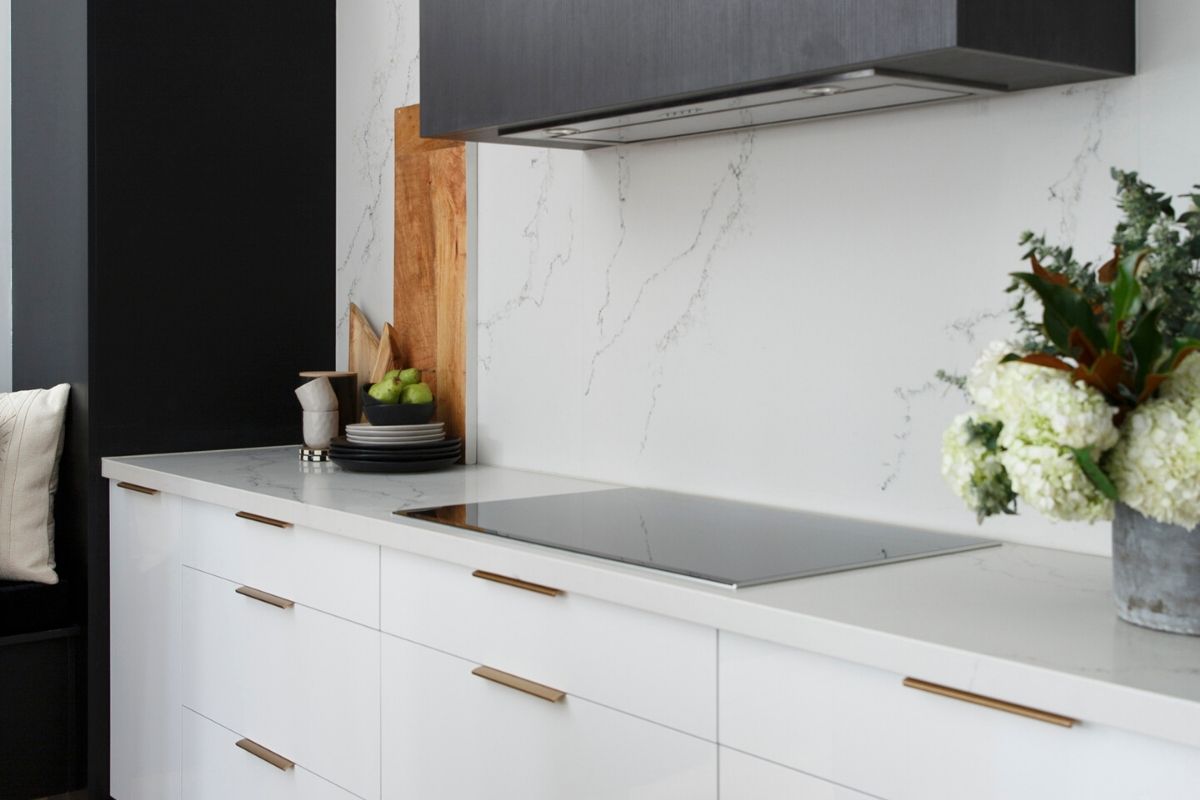 Add a little bit of wow factor to your kitchen. Handles, stone benchtops and splashbacks all help to elevate your kitchen design to stylish new heights.
For the bones of your kitchen, a neutral palette with tones that tie into your living space will give your kitchen a facelift without the risk of dating. But don't play it too safe – a kitchen that looks too basic and plain won't inspire buyers to pay more. A little bit of wow factor is going to be more enjoyable to live in, and will help sell your home when the time comes, so consider elements that will capture attention in a good way. Check out the NEW profile doors in Freedom Kitchen's latest Designer Catalogue to see how these finishes can elevate the aesthetics of your kitchen, without polarizing future buyers.
If you want to make a big style statement but you're wary about it withstanding the test of time, then try details that can be easily swapped out down the track. Cabinet handles in trendy seasonal tones, patterned splashback tiles, or distinctive pendant lights can create low-commitment impact.
Long term or short term, it's always wise to invest in quality cabinetry with soft-close features, backed by a long warranty, like Freedom Kitchen's 7 year warranty. This warranty is available with the Designer Range for forever homes, as well as the fully assembled Value Range and Essential flat pack range, which is an ideal option for flip projects that need a fast and affordable build.
Design for the target market.
There's no point over-investing in your kitchen with commercial grade appliances and finishes like natural marble benchtops if buyers for the area aren't willing to pay more for these inclusions.
Vice-versa, if you are selling in an affluent area, then you should follow the lead of other successful sales in the area and match the level of premium appliances and finishes buyers are seeking.
Remember that no matter the price range, if the demographic mainly attracts families, then a well-equipped, spacious family kitchen will always be high on the buyer's wishlist.
Top design tweaks: Layout and storage.
The bottom line is, a functional layout and plenty of storage are the top selling points for any style kitchen, in any location.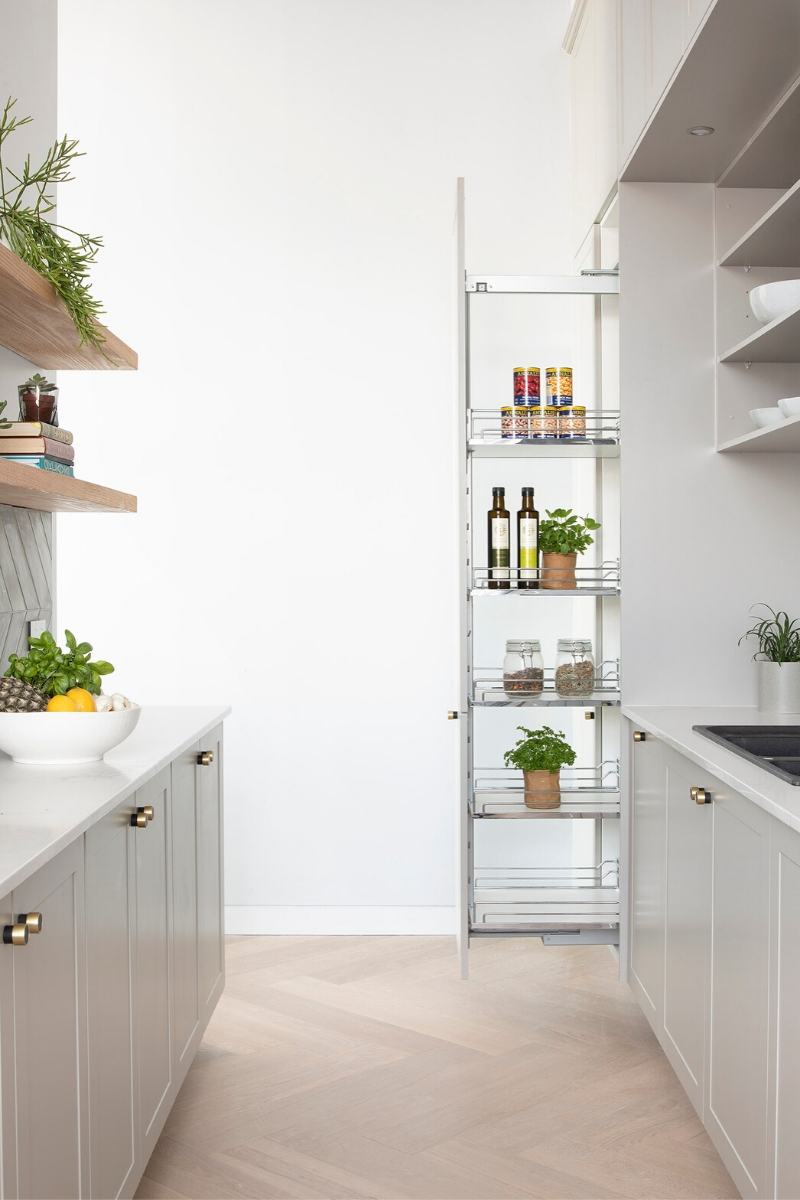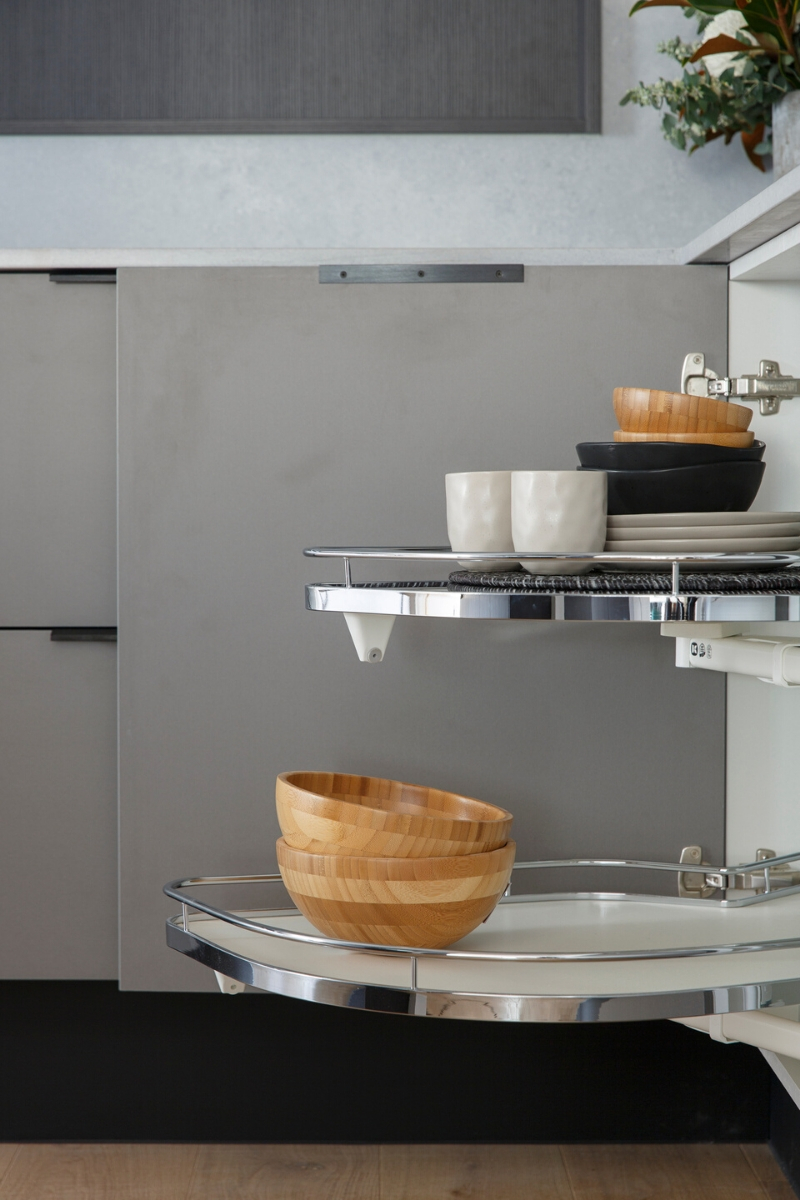 Freedom Kitchens has plenty of storage solutions to help you maximise the space available and add value to your home.
In small and older homes, changing the layout to be more spacious and functional is a major improvement you can make to a kitchen. Common complaints like a lack of benchtop space for preparation and cooking, and wanting a more sociable hub for families to gather and eat, talk, study or work, means that adding an island bench into the layout is a sure way to add value. In fact, installing an island bench is the number one motivator for modern kitchen renovation.
If the area you're selling in doesn't demand the premium surface of a natural or engineered stone benchtop, then consider the latest range of quality laminate; they now mimic natural surfaces like stone and timber amazingly well and are highly durable, with a much lower price point.
Lack of storage is another common issue with small or older homes, so solving this problem is another opportunity to add value to your property. A popular way to increase storage is to incorporate clever corner shelving, and take cabinetry sky-high, floor to ceiling.
There's no denying that huge improvements can be made by modernising a kitchen's layout and design, and putting in ample amounts of cabinetry and clever storage are the top features that will motivate buyers to pay more, when you're ready to sell.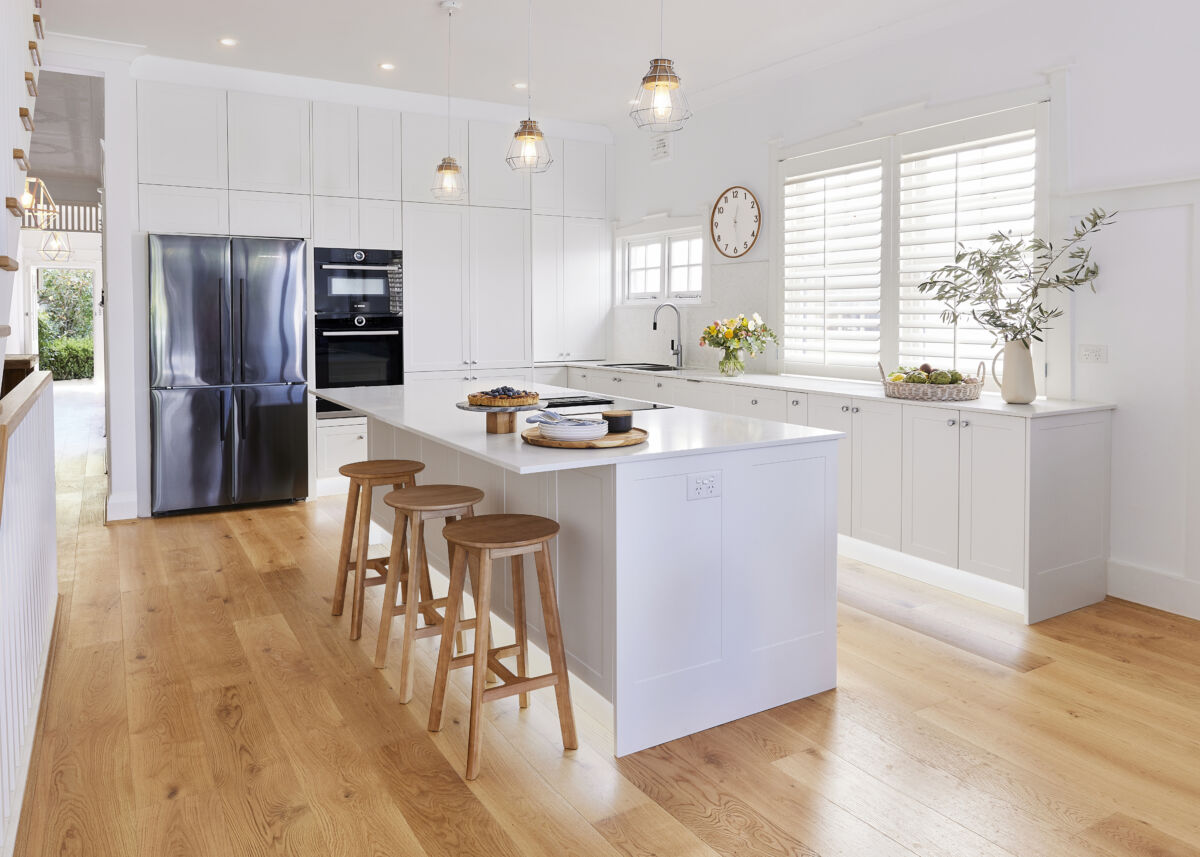 Floor to ceiling cabinetry and clever storage are the top features that will motivate buyers to pay more, when you're ready to sell.
Time to talk to one of our design experts and start your kitchen renovation journey? We're here to help – Book a Freedom Kitchens private in-home or video call design appointment HERE today.
If you're still looking for more kitchen inspiration, download and browse our latest Designer Range catalogue HERE