Kyal and Kara's Tips to Creating an Entertainer's Dream Kitchen
They delivered a flawless kitchen in their final week on Reno Rumble. In this video interview, Kyal & Kara share their tips to creating a spacious, entertainer's dream kitchen. Homeowner Belinda then shares her thoughts on this life-changing kitchen below, as does Naomi who now has plenty space for the whole family…
Prior to the renovation, home owner Belinda says that her kitchen was simple, basic and small – completely lacking any character. This kitchen was in dire need of help from Kyal and Kara!
Belinda on the kitchen colour scheme and style…
"The new kitchen is stunning and completely exceeded my expectations," she admits. "The use of natural colours and classic looking stone has kept the kitchen in sync with the rest of the house. It is an elegant and modern kitchen without being over the top which will give it longevity".
On the finishes that Kyal and Kara used…
"I have large white stone benches that have splashes of grey throughout it. The grey looks fantastic with the lower cabinets. The kitchen is also complemented by hand made textured white tiles as a splash back. I have a strip of LED lights that run along the top of the splash back which provides ambient lighting and accentuates the use of the space".
How the new Freedom Kitchen has changed her life…
"Not only do I now have more than ample space, the kitchen is now the heartbeat of the house. Its layout means I can be social, entertain and prepare meals all at the same time".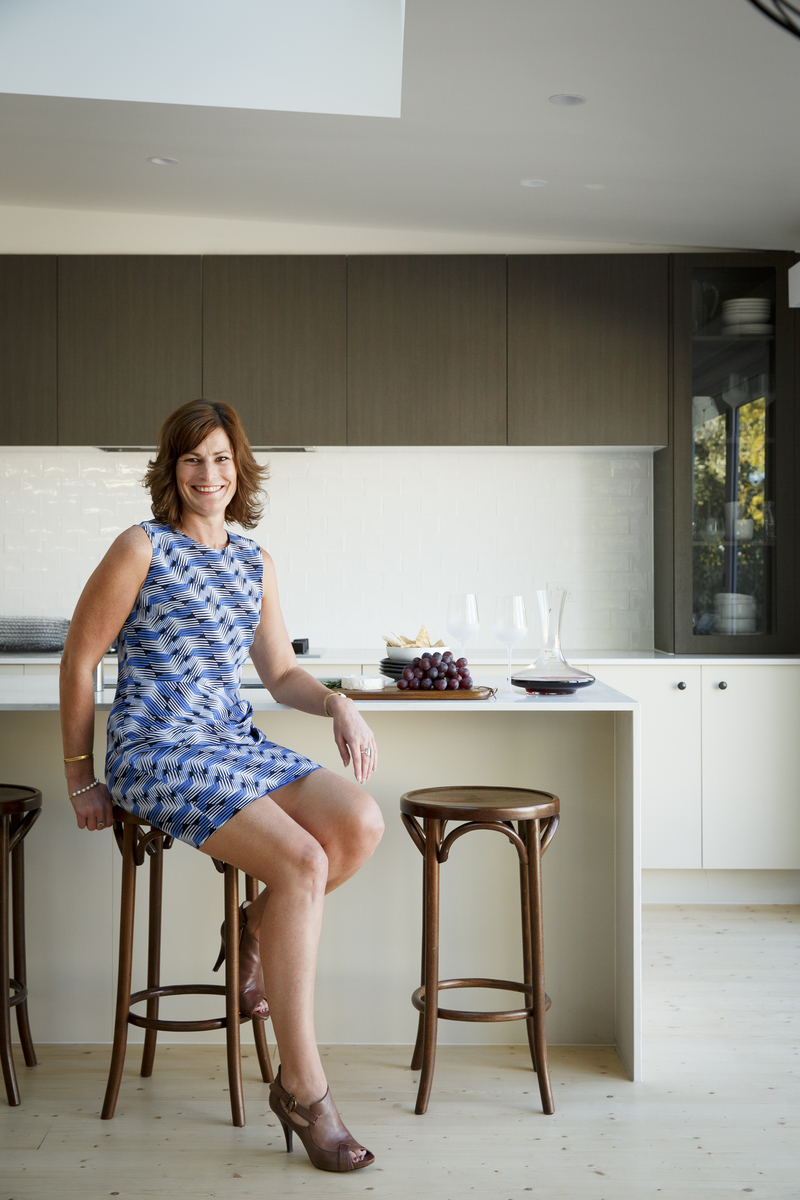 Naomi's kitchen was ready to give it a much-needed lift and there wasn't anywhere near enough storage. Enter the Blue Tongues to give this 90s kitchen a new lease on life; giving Naomi the Shaker-style space she'd always dreamed of.
Naomi on what she thought of the colour scheme and style…
"Light and bright," she says. "There is the most beautiful timber look laminate benchtop and a light stone bench on the other side. It is warm and inviting. The island bench means the kids can sit and do colouring or eat their breakfast whilst we are working and has become a well-used functional space".
On the finishes Ayden and Jess used…
"The subway tile splashback is exactly what I dreamed of along with the shaker cupboards. The timber look benchtop was something I never thought of but it is one of my favourite parts of the kitchen. People can't believe it is laminate, and I have to admit… laminate is the best material for kids due to how hard wearing it is!".
How the new kitchen has changed her life…
"I can be so much more involved with the family now. I can see the kids and they can sit at the bench and learn to love and cook food as much as I do. And everything now has its place".