Reno Rumble Grand Final Winners Announced!
After a gruelling double elimination last week, the two remaining teams – Carly & Leighton and Ayden & Jess, fought it out for the top spot during the Grand Final of Reno Rumble. Congratulations to Ayden & Jess who were crowned the winners, and scored and impressive 18/20 for their Contemporary Classic kitchen. Let's take a look at the final two kitchen reveals.
Ayden & Jess took on the challenge of creating a Contemporary Classic kitchen in their final Reno Rumble renovation.
They reconfigured the space, opening up the kitchen and adding a square island bench to house the tap/sink and an abundance of storage. The colour scheme is classic white on white, and the combination of contemporary doors and modern rangehood balance the elegant handles and detailed panelling to create a warm and welcoming space.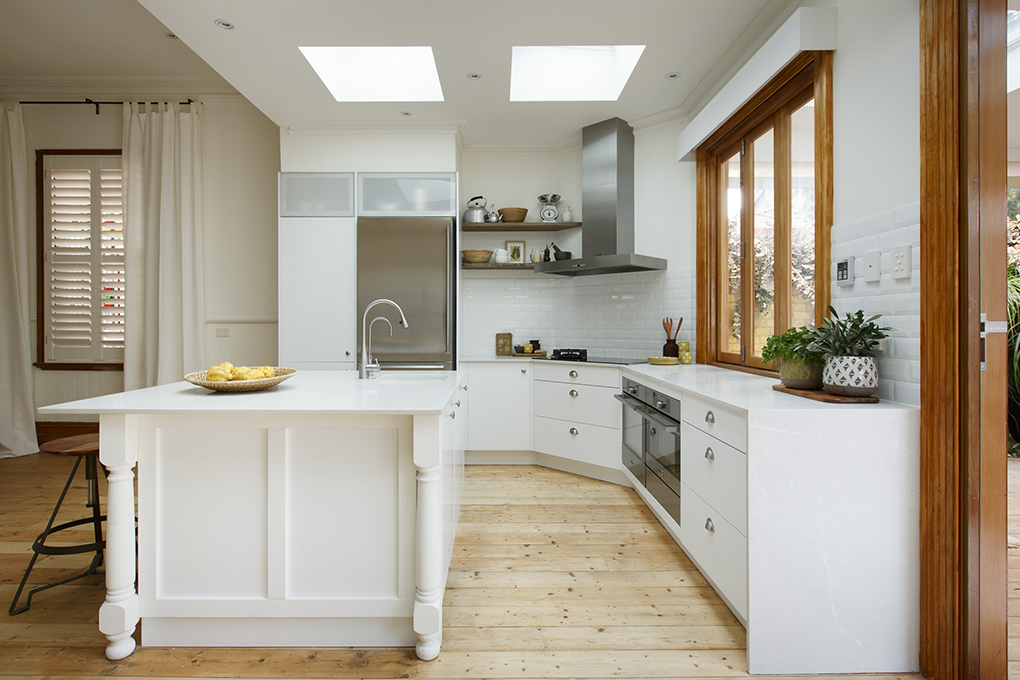 The final brief in the series for Carly & Leighton was a Contemporary Australian kitchen. And they've certainly ticked all the boxes – open plan with a free flowing layout, seamless indoor/outdoor connection, casual eat-in dining and a relaxed and natural colour palette.
Every detail from the durable Caesarstone benchtops to the integrated appliances and extensive storage solutions ensures this kitchen is an Aussie dream come true. Deserving of its 19.5/20 score from the Judges!
Homeowner Lisa says she loves spending time in her kitchen, and is particularly thrilled with the versatile dining space. "We can now have a large group over and there is plenty of space for them to sit. I feel that we are using the space more and more with family and friends."