Now is a great time to be planning your dream kitchen for summer. Perhaps you've been searching for a fast and affordable option that doesn't compromise on quality and style? If so, look no further than our Essential Kitchen Range. An exciting collection of ready to assemble flat pack kitchens from Freedom Kitchens, Essential is perfect for those looking for a fast and affordable solution without compromising on style.
Offering exceptional value, at a range of affordable price points, receive your new flat pack kitchen ready for assembly and installation, just 10 days after final payment!
Read on to learn more about how and why the Essentials Kitchen Range stands out from the rest.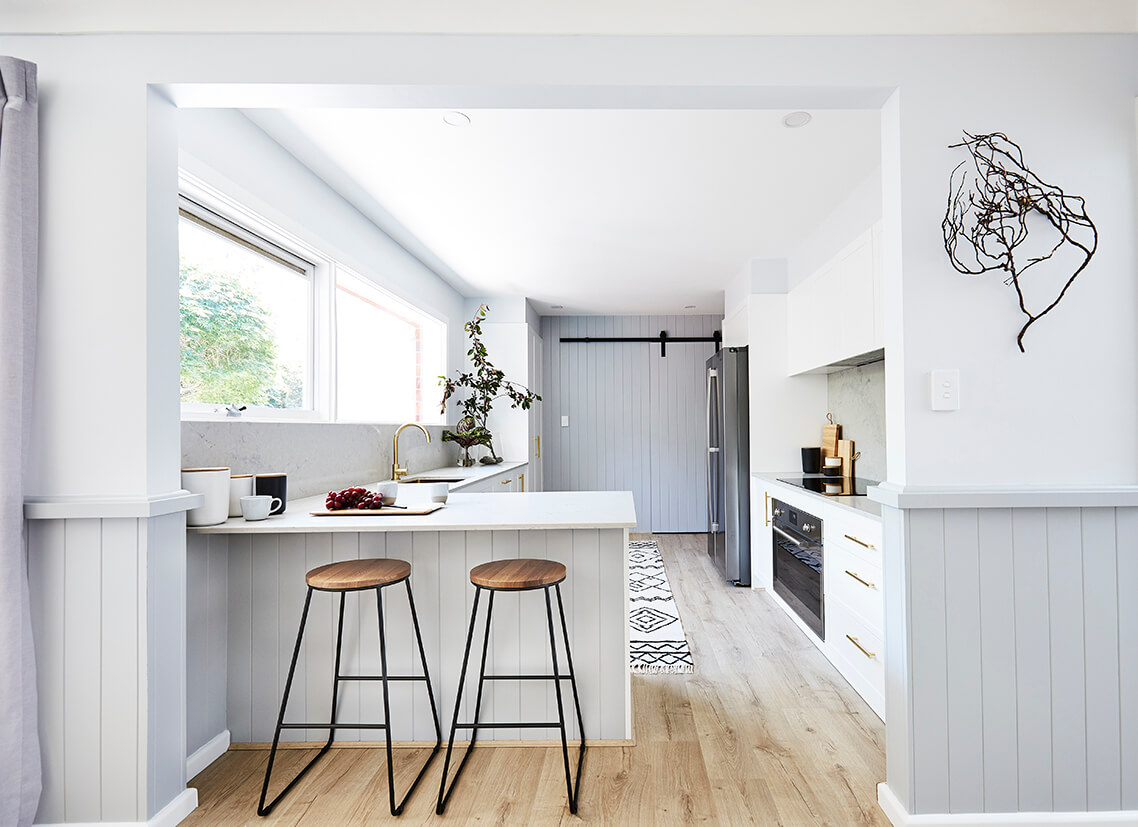 Style without the designer price tag
Many of the cheaper flat pack kitchen options in the Australian market provide limited styles and colours to choose from. As a result, if you select one of these you run the risk of having your new kitchen look more basic and generic than you'd like – and any prospective future buyers of your home may also share that impression.
Fortunately with Freedom Kitchen's stylish Essential Range, we've carefully selected several of the most popular on-trend styles and colours for our doors and laminate benchtops and made them available to you. This range has been created to suit different kitchen looks, styles and tastes, with options to mix and match colours to express your personal style.
The range also includes a variety of options for handles as well as must-have accessories including cutlery trays, drawer systems, pull outs and lighting- all of which will complete the look and functionality of your new kitchen.
It also comes delivered to your door – saving you more time and money!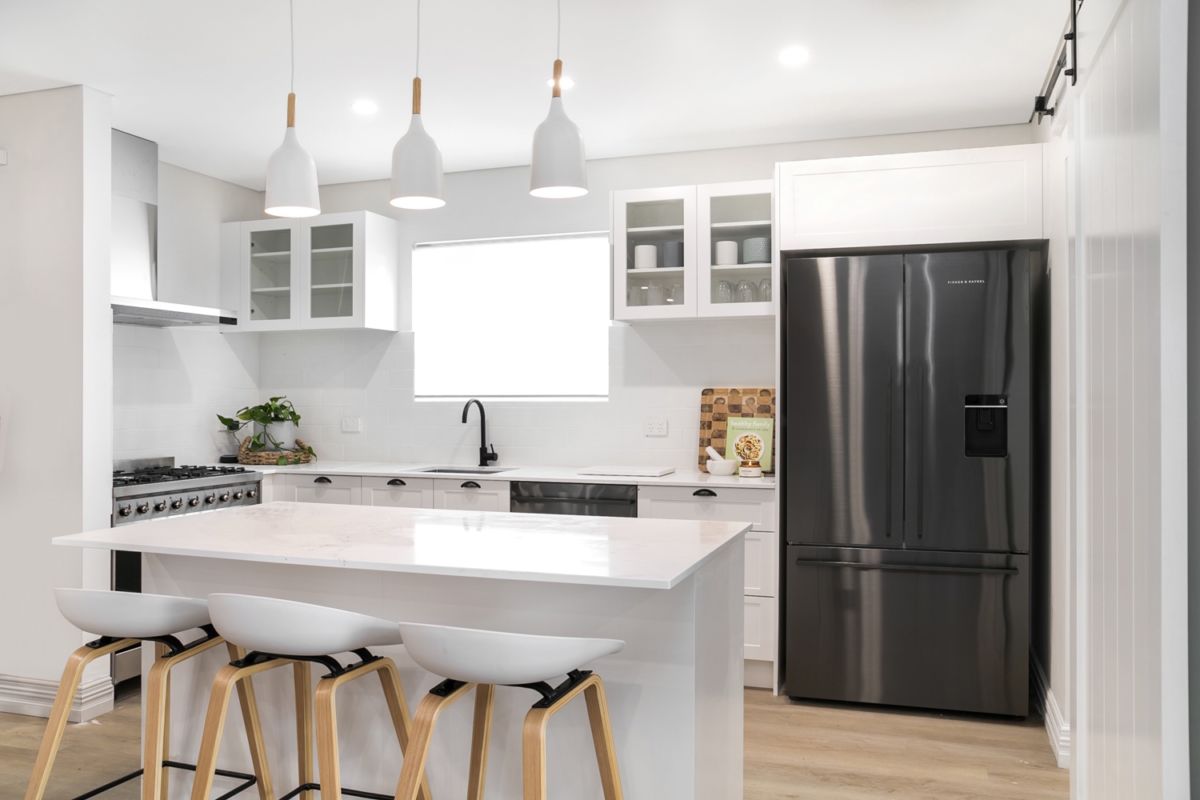 Quality
Quality can be a common issue with flat pack kitchens. The cheapest options won't include details that are offered in more expensive designer ranges and this is something that you should be aware of.
This is where the Freedom Kitchens Essential kitchen range is a cut above the rest. Whilst still being affordable, our Essential kitchen range comes standard with soft close drawers and doors, highly moisture resistant cabinetry, strong ABS edging to avoid chipping, and adjustable commercial grade polymer legs. Our cabinets are Australian made and come with a 7 year manufacturer's warranty (this also applies to laminate benchtops, drawers and hinges), giving you peace of mind.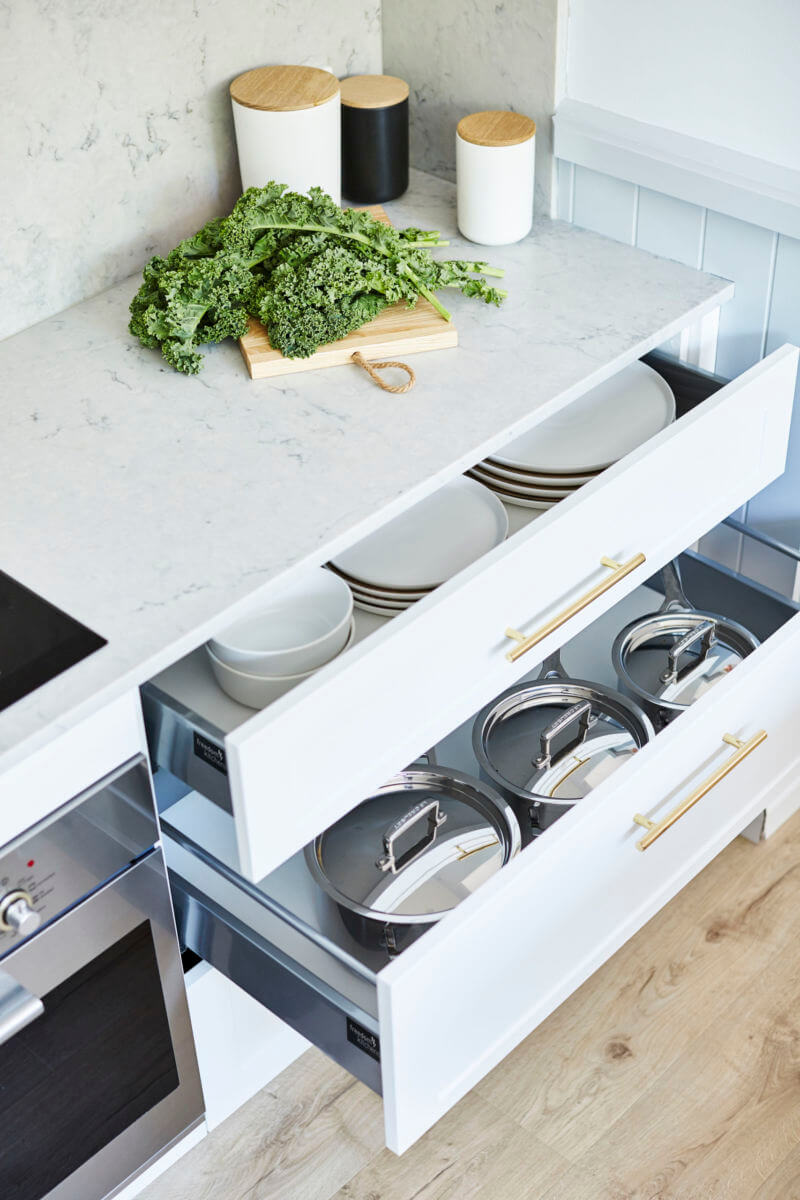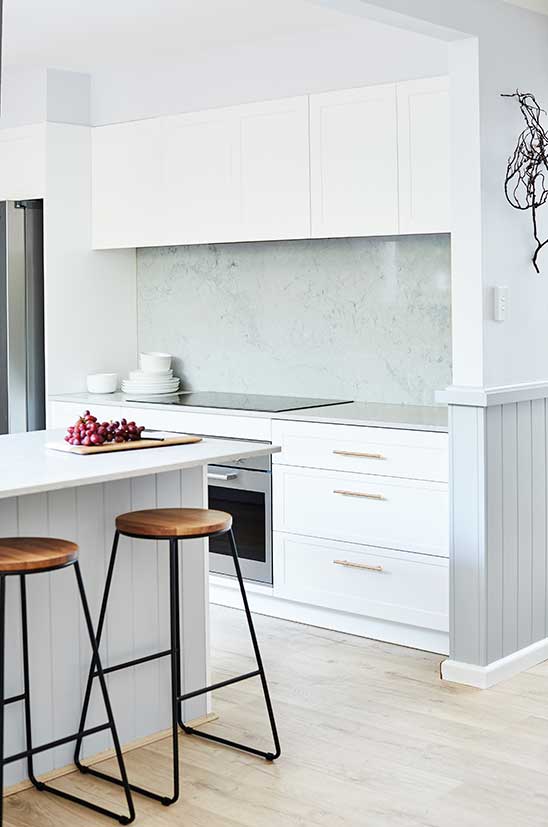 Ease of assembly
This is another big factor to consider. With most flat packs, you'll need to do a lot of work in this stage, such as drilling holes in exactly the right spots (and there will be quite a lot of them), making it a time consuming experience.
With an Essential Range kitchen, you'll LOVE that we've pre-drilled the holes for the dowel construction, saving you a lot of time and potentially money, if this step is something you would have paid for.