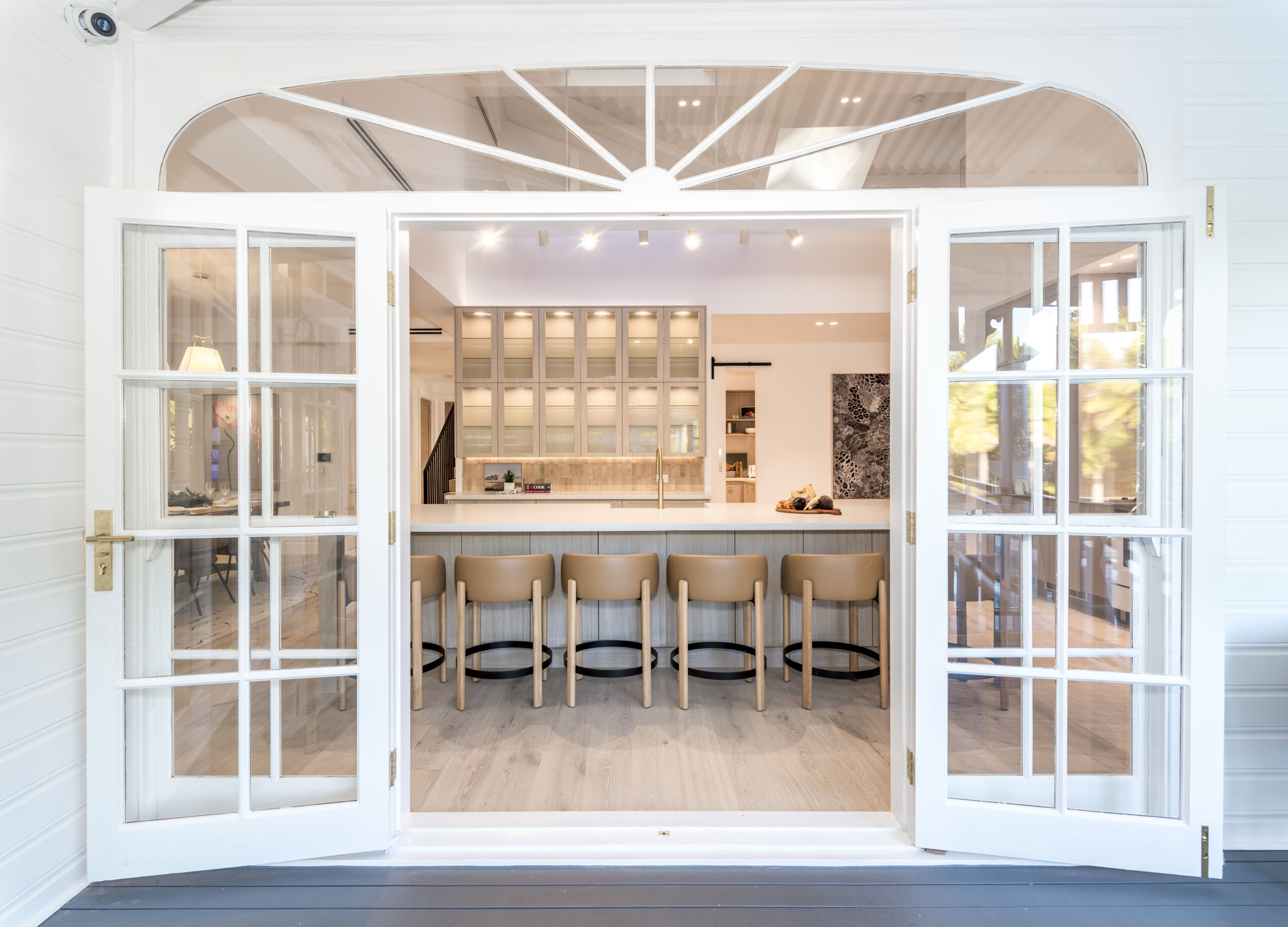 Coastal style kitchens are a firm favourite in Australian homes and given the mixture of our amazing weather and the charm and elegance of the Coastal aesthetic it's easy to see why. Neutral and timber-look cabinetry, marble-look benches, brass handles, and pendant lighting all play an important role in bringing the look together – but don't forget the importance of picking the right flooring for your space!
Below we share our 3 favourite flooring styles to elevate your coastal kitchen:
1. Generate Coastal Kitchen Whimsy with Hybrid Plank Flooring.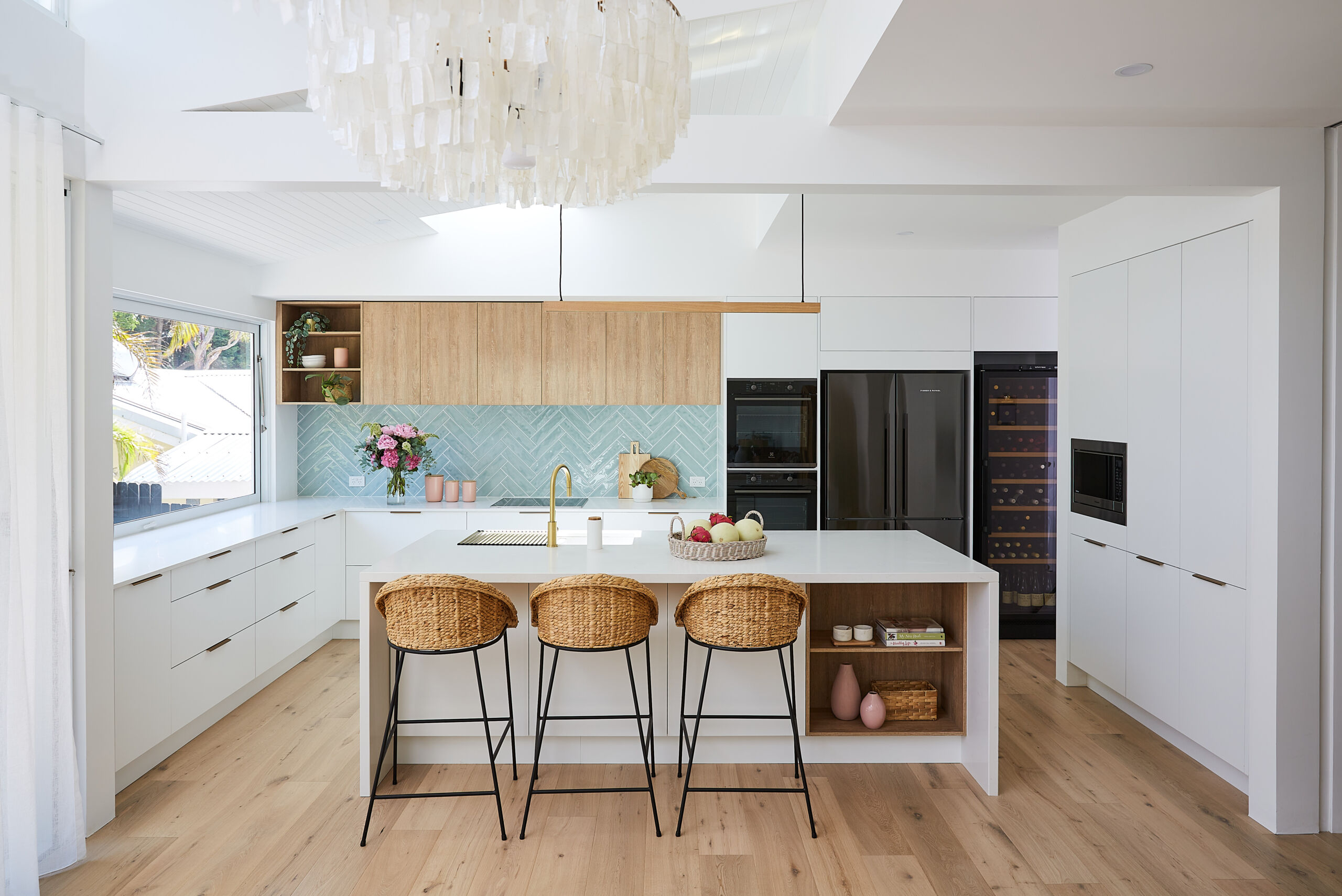 Combining the best attributes of laminate and vinyl, we think a hybrid plank option is one the best choices for a coastal kitchen style. It's easy to create the style you want to complement the other elements in your kitchen.
Benefits include being scratch-resistant, stain-resistant, water-resistant, and pet friendly, as well as being able to create a variety of different looks. Select from distressed, whitewashed, or wide plank wood looks to replicate the look of reclaimed wood, and faded colours evoke a sense of coastal charm, reminiscent of driftwood or aged beachside boardwalks.
2.  Compliment Your Beach Kitchen with Ceramic or Porcelain Tiles.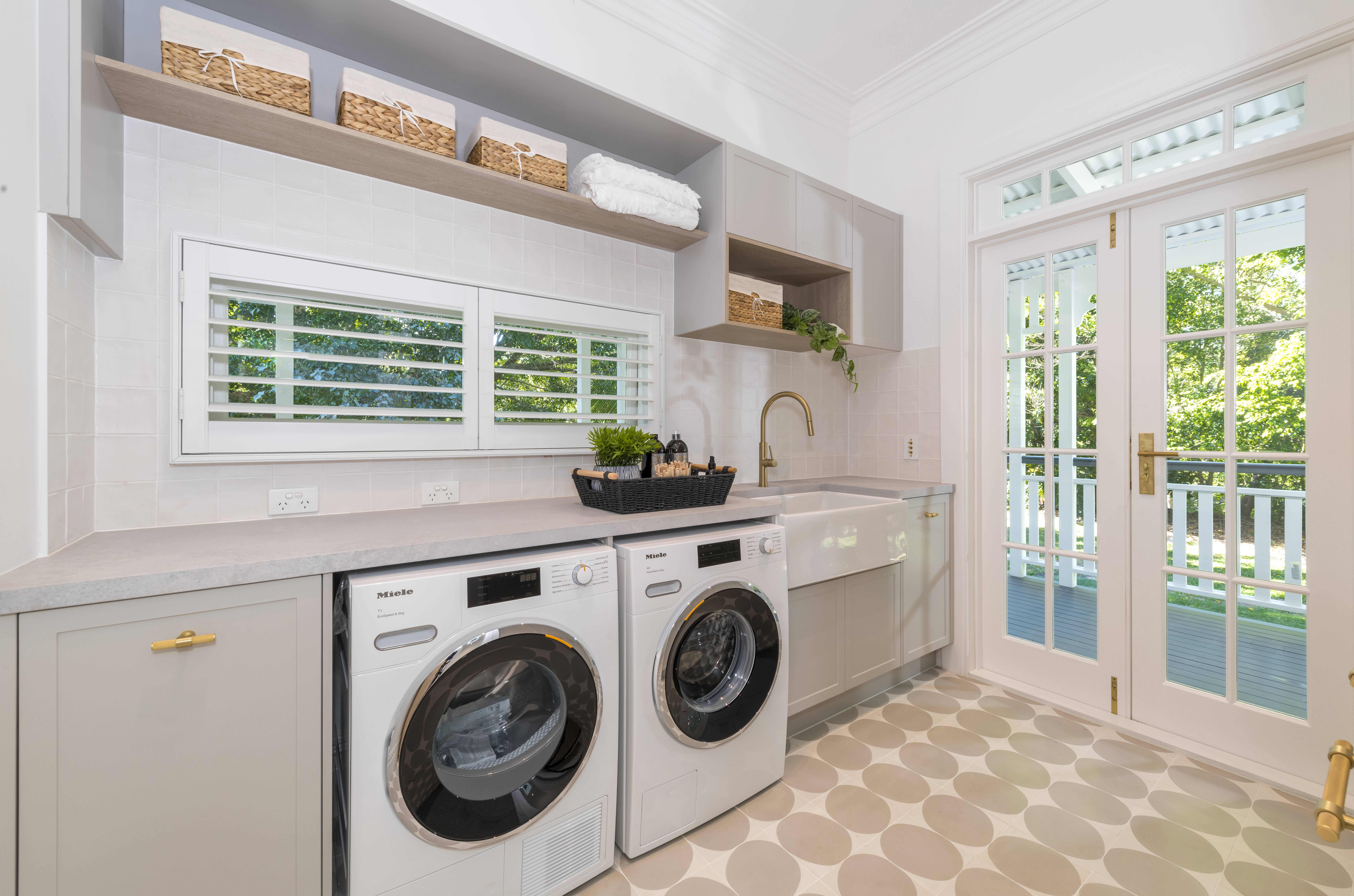 Another option we love and is well worth considering are ceramic or porcelain tile options. A great choice for a coastal kitchen style, choose patterned styles that feature seashells, coral, or wave motifs to add a touch of coastal elegance to your kitchen with a hint of Hamptons style. Alternatively, light natural or neutral stone-coloured flooring offers a hint of coastal sophistication that evokes the feel of sandy beaches and natural elements associated with coastal environments. Bring this type of flooring into your laundry room for a sense of cohesion and flow throughout your home.
3. Engineered Timber for Beach Kitchens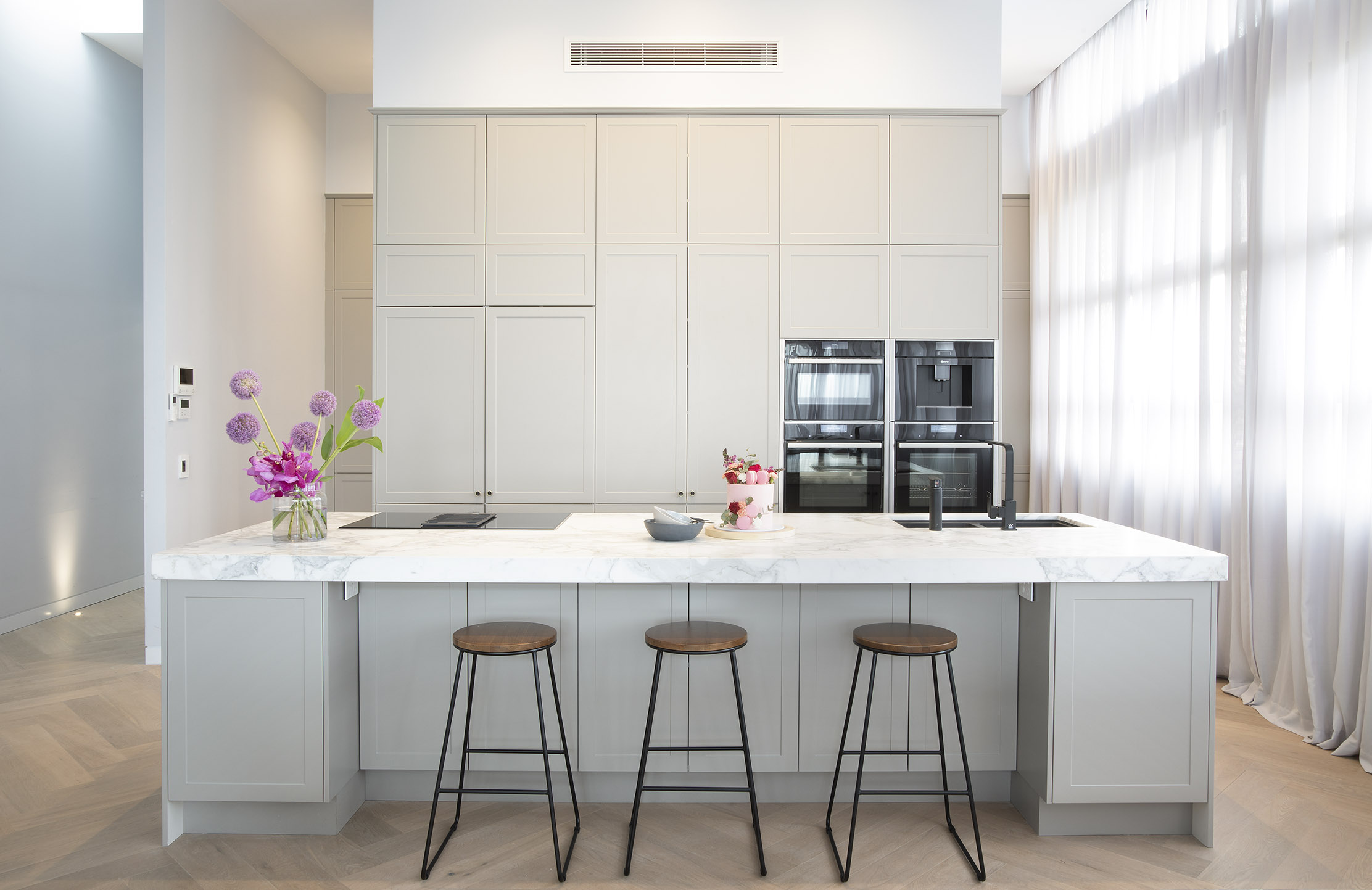 Full of warmth and natural beauty, consider long-lasting engineered timber flooring for your coastal-inspired kitchen. Designed to last a lifetime, they are a breeze to clean and maintain. There are endless styles and colours to choose from, from weathered greys suited to modern coastal designs, to driftwood styles that create texture and depth a beachy kitchen design via it's warm granular patterning.
For expert advice on kitchen design choices, book a free in-home or video call design appointment HERE.
Alternatively, for more inspiration, ideas and product information download our latest catalogue HERE.