Handles may be a small detail in a kitchen but they can make a big impact! If you choose to have handles on your cabinetry – which many of our clients do for both functional & aesthetic reasons- then be sure to choose a style that matches the profile of your doors and drawers.
With so many handle designs to choose from, it can become confusing to know which handle is the perfect fit for your kitchen. Take the guess work out of this important design decision and read on to learn more about the different handle designs and the kitchen styles they suit.
Gold & Brass-look Handles
Bring the bling to your kitchen with handles in gold or brass-looks. Metallic tones add instant glamour to your kitchen and suit a range of different kitchen styles. For instance if you love a Shaker-style Sierra door in matte whites or greys create a modern Hamptons look by mixing Brass/Gold toned handles with other matching accessories such as tapware. Fall in love with Brass Matt handles which come in both a Rounded and Bar design, Cornet Polished Brass handles, Bushed Brass Lip Pulls well as Brass Gloss Bars.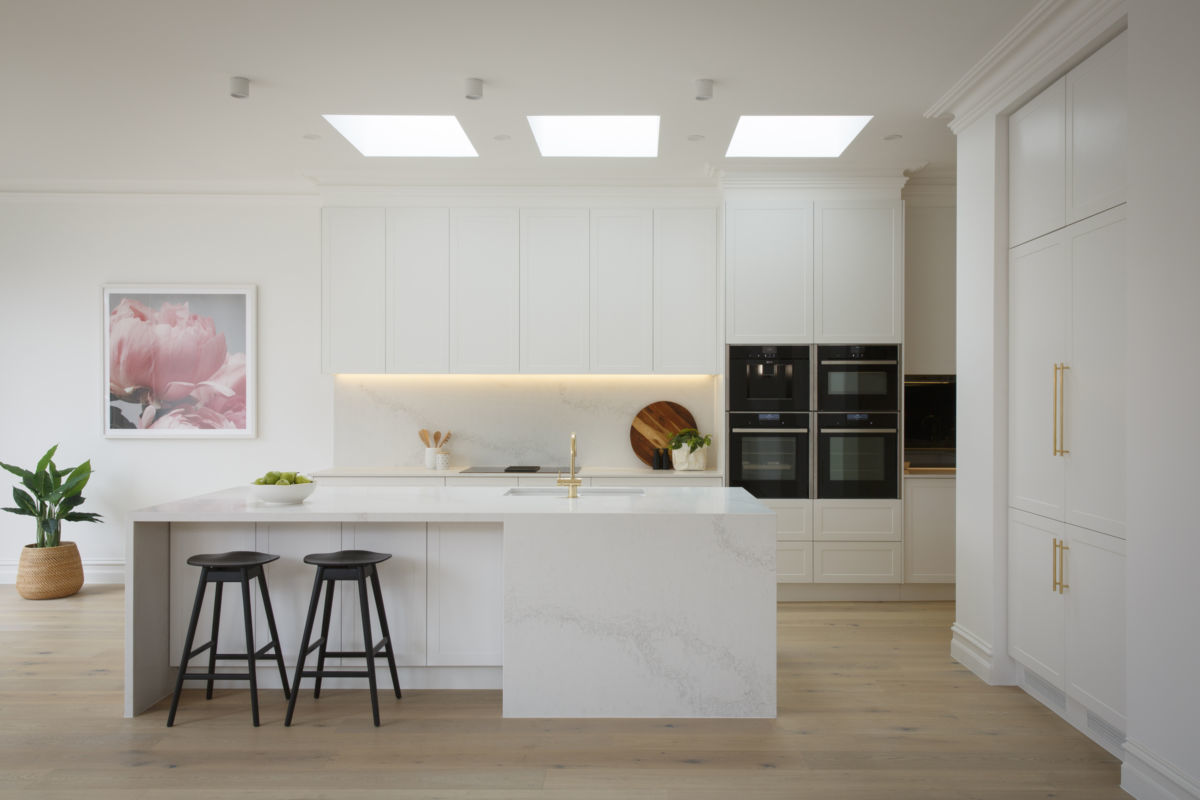 Black Handles
If a more urban, industrial kitchen look is more your style, or if you still want to create contrast between your handles and white/pale cabinetry then look to our extensive black handles in a myriad of shapes and sizes.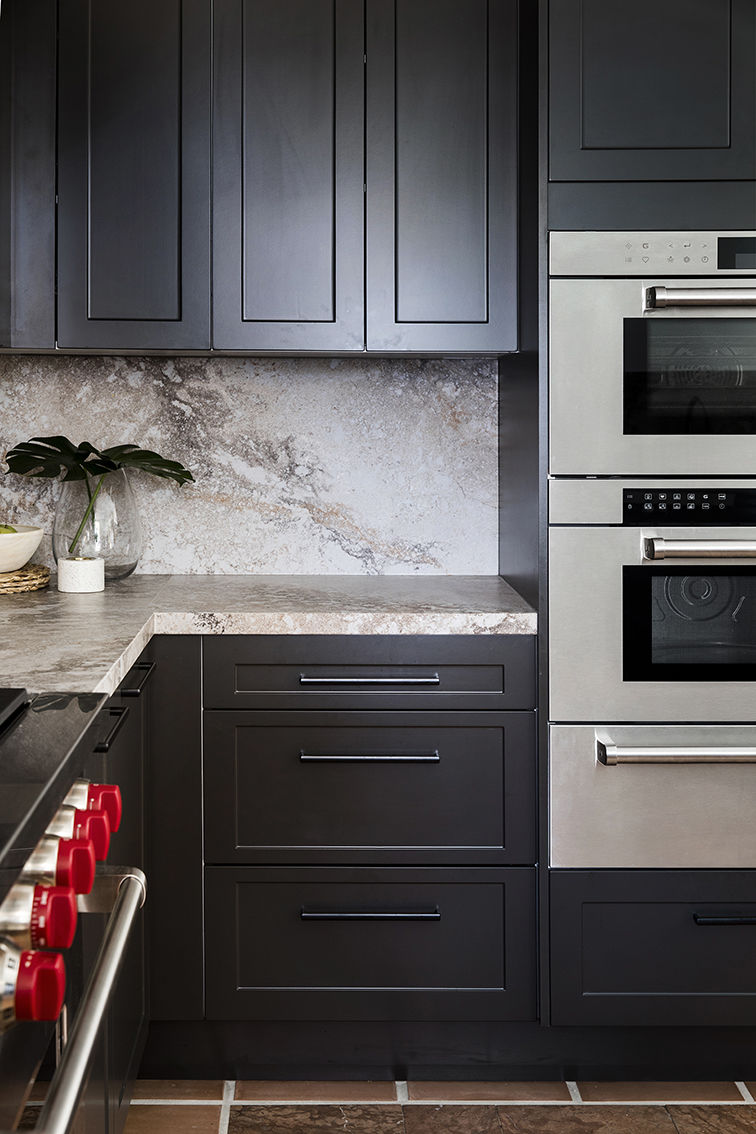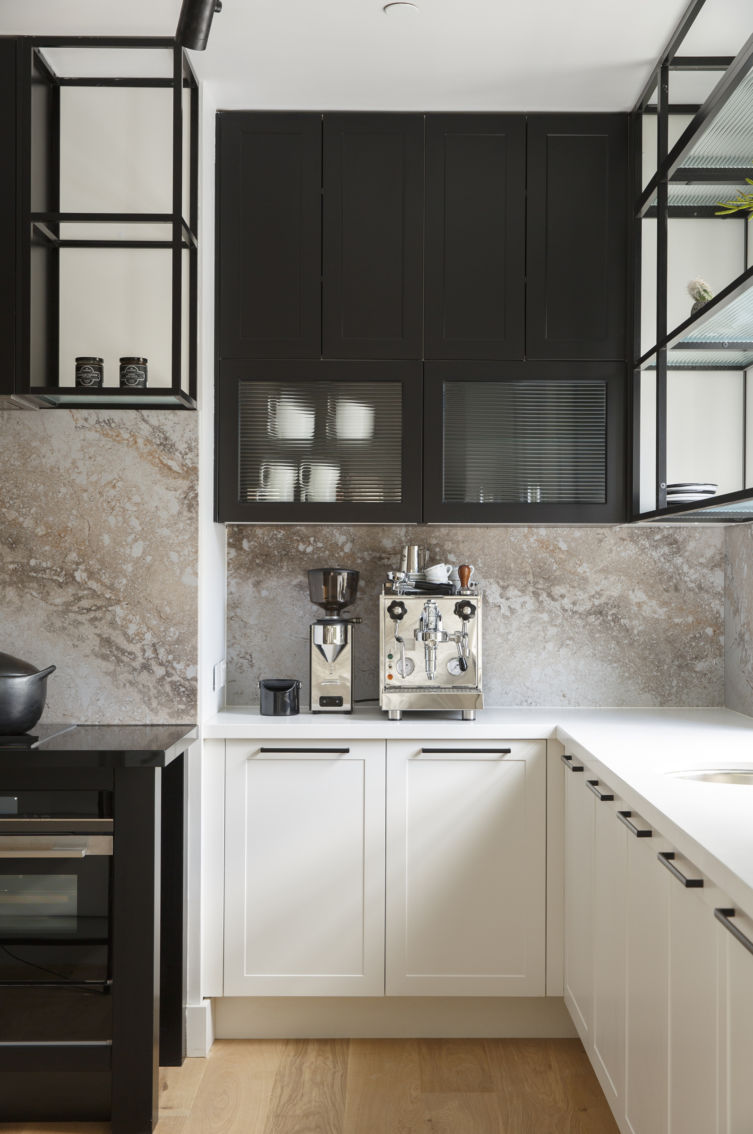 Black handles work within any colour palette and stand out from the crowd even when paired with matching black cabinets.
The beauty of black handles is they that work just as well when teamed with matching black cabinetry as they do with white doors. While they typically suit a more modern, even industrial kitchen style they also pair incredibly well with a Shaker-style profile door for a contemporary take on the Hamptons style as seen above.
Here at Freedom Kitchens we offer a wide range of black handles from Square Bars, Lip Pulls and Knobs in Anodised and Matt Black finishes.
Silver Handles
Silver-coloured handles are a very popular choice as they are a classic option that suits many kitchen design styles from modern, Hamptons to anything in between.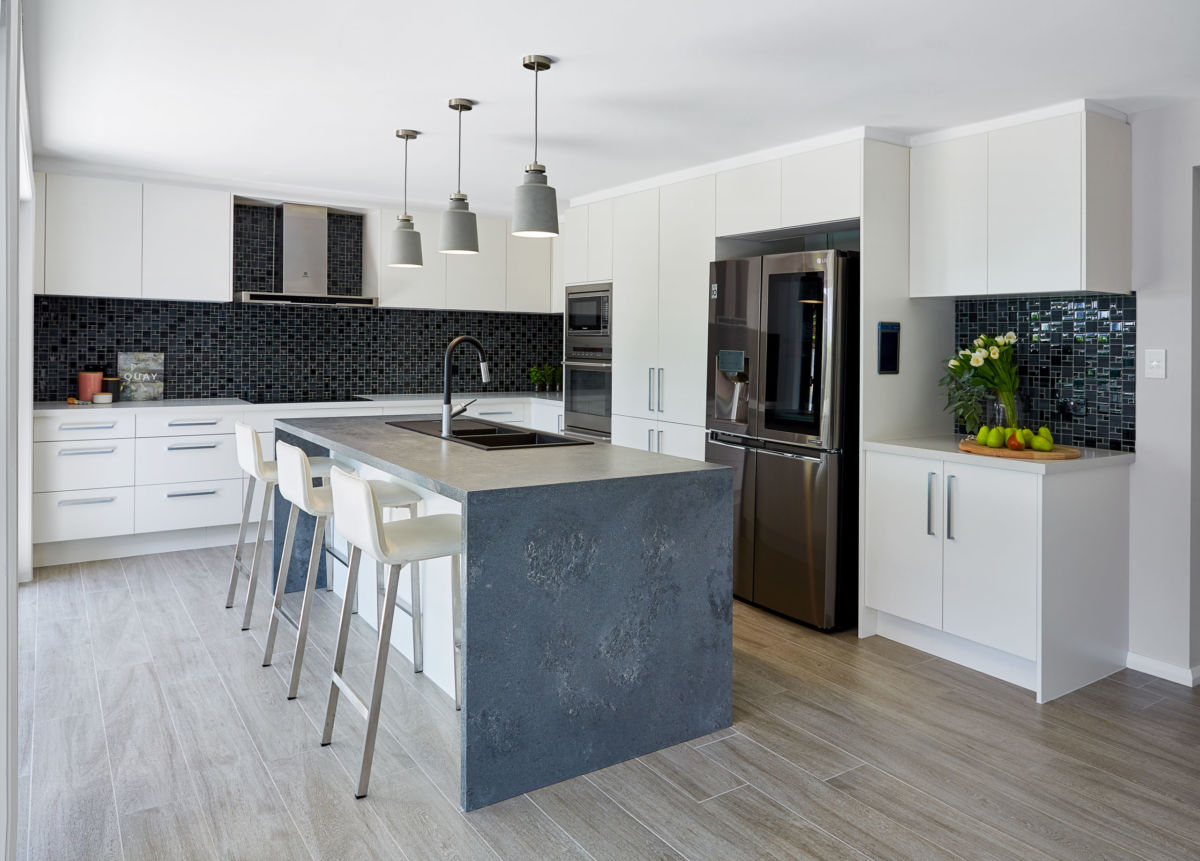 Add a classic and timeless touch with xxx handles that are both stylish and functional.
Choose from a variety of timeless handles in Polished Chrome, Stainless Steel and Nickel finishes. Polished chrome provides a highly shiny, reflective surface that adds a sparkle to your room and is great choice if you wish to match your handles to your sink and taps. Our range of Stainless Steel and Brushed Nickel handles offer a more subtle silver look that again will complement most kitchen appliances and accessories.
Cup and Knob Handles
Perfectly suited to kitchen designs that celebrate the classic Hamptons, Country or French Provincial style – Cup and/or Knob handles instantly add interest to your kitchen design. Pair with our modern Shaker-style profile Sierra doors, or with flat door profiles to add a hint of old-world charm. Some of our favourites include the Chrome Cup, Satin Chrome Dimple Knob and Half Moon Satin Chrome handle designs.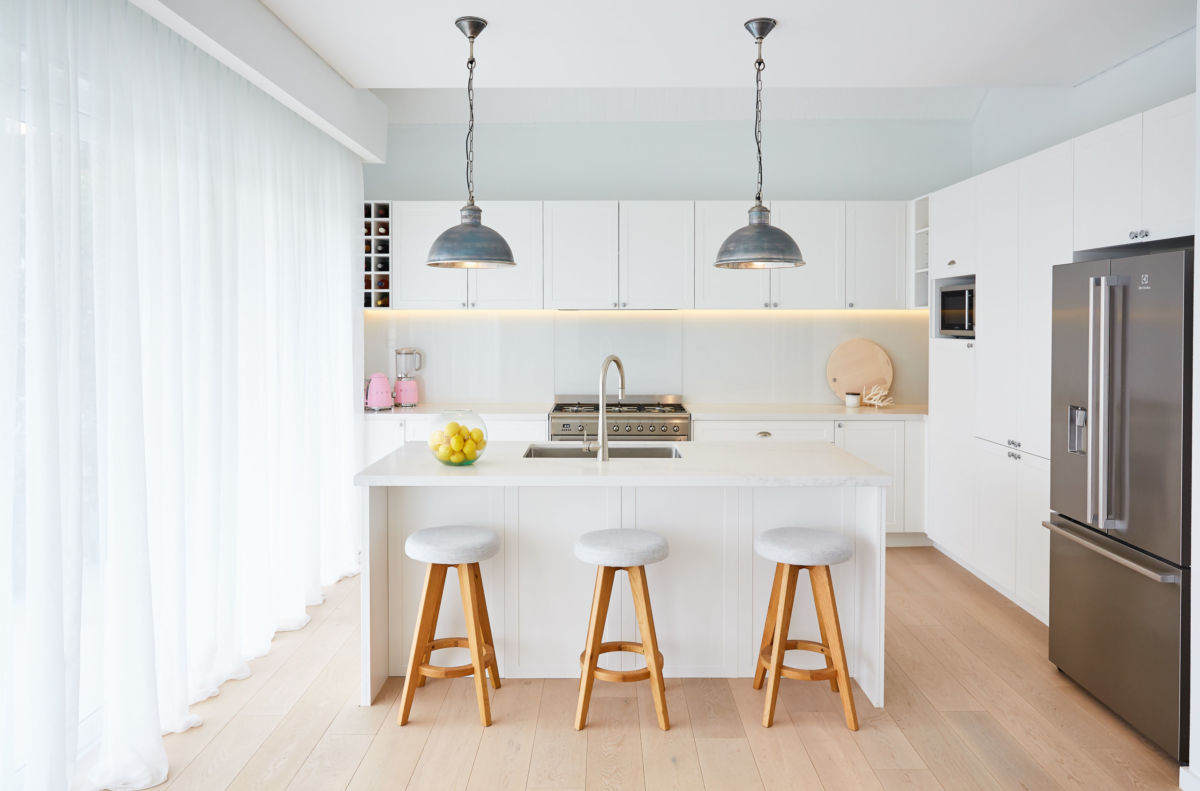 The Shaker-style Sierra door profile in White Matt for the cabinetry was the perfect option for the Hamptons look in this kitchen, complete with classic Satin Cup handles on lower cabinets and Dimple Knob handles on the overheads.
Antique Brown
Adore a traditional style kitchen but want to create one with a twist? Look at matching our Antique Brown Handles with either Matt White or Black Shaker-profiled Sierra doors for a kitchen style that is guaranteed to turn heads! Our Antique Brown Bar or Knob handles add the finishing touch to this style, as seen below.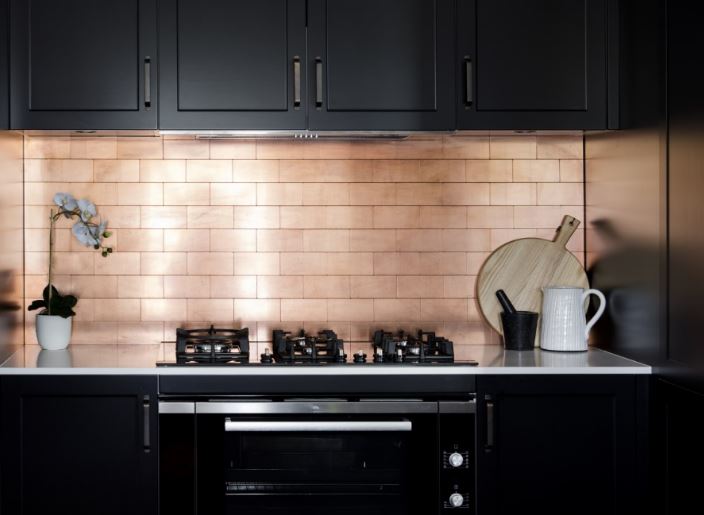 Antique Brown Bar handles offer the finish touch to this traditional kitchen that celebrates a moody and metallic palette.
The Handleless Look
At times the right choice for your cabinetry may be no handles at all, in favour of a touch-catch mechanism. This is often a popular choice for overhead cabinets especially if you want to create a sleek, streamlined and modern look, to create a streamlined effect (and it also means you won't have to reach up as high).
Touch Catch can be used for both cabinets, bi-fold doors and drawers where handles have not been used- simply push to open the door!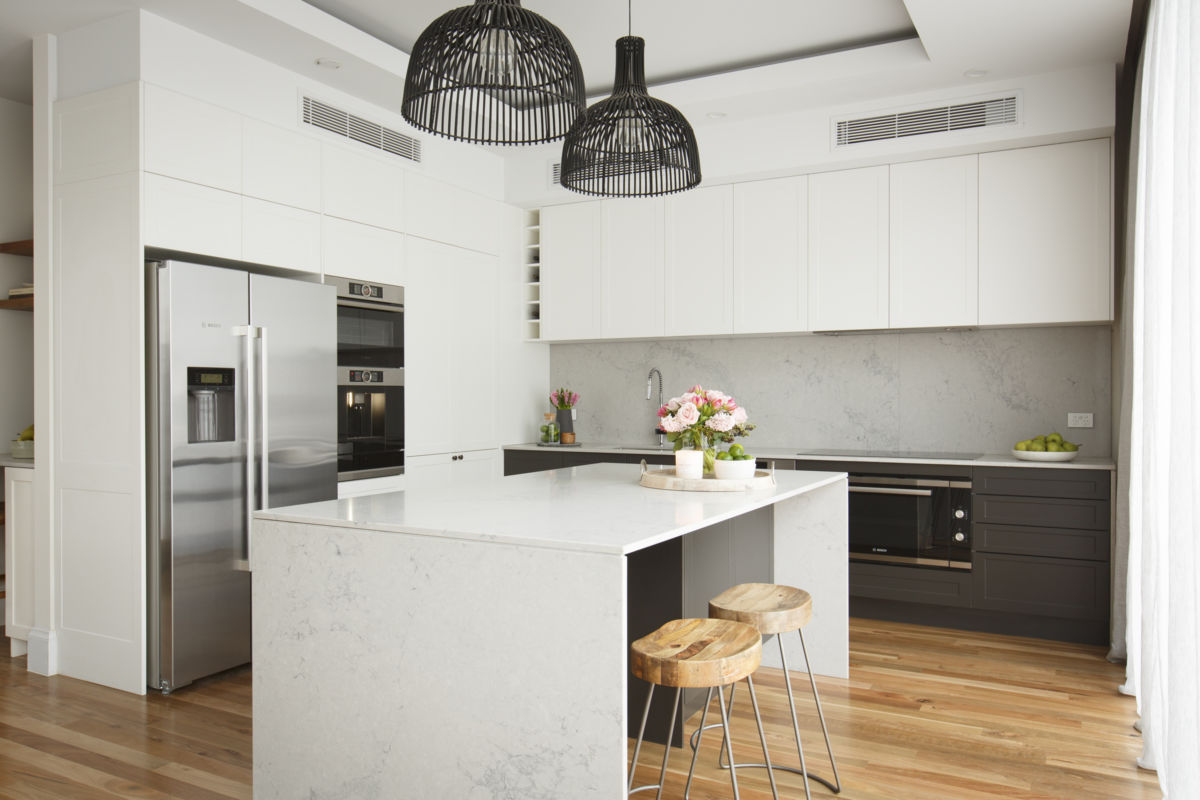 Josh & Elyse's winning kitchen from The Block 2017 featured stunning Touch Catch Sierra cabinetry.
Alternatively if you still wish to have a handle from a functional perspective but prefer minimal look the Freedom Kitchens Peak integrated handle may be the perfect fit.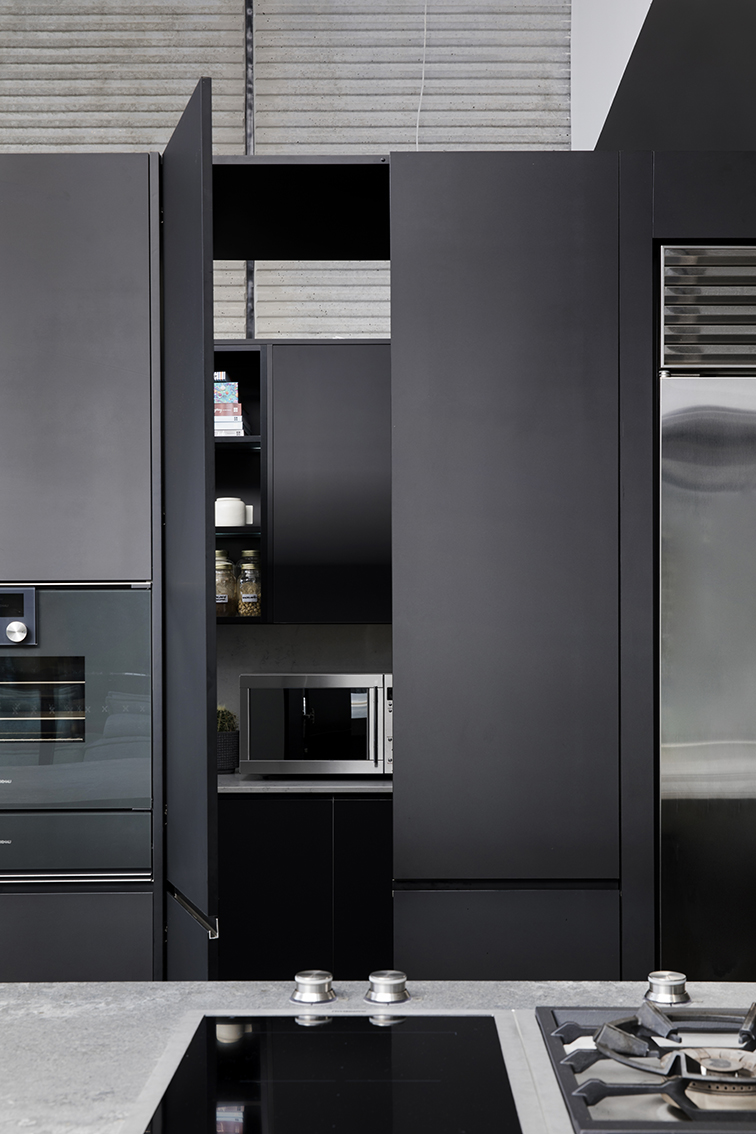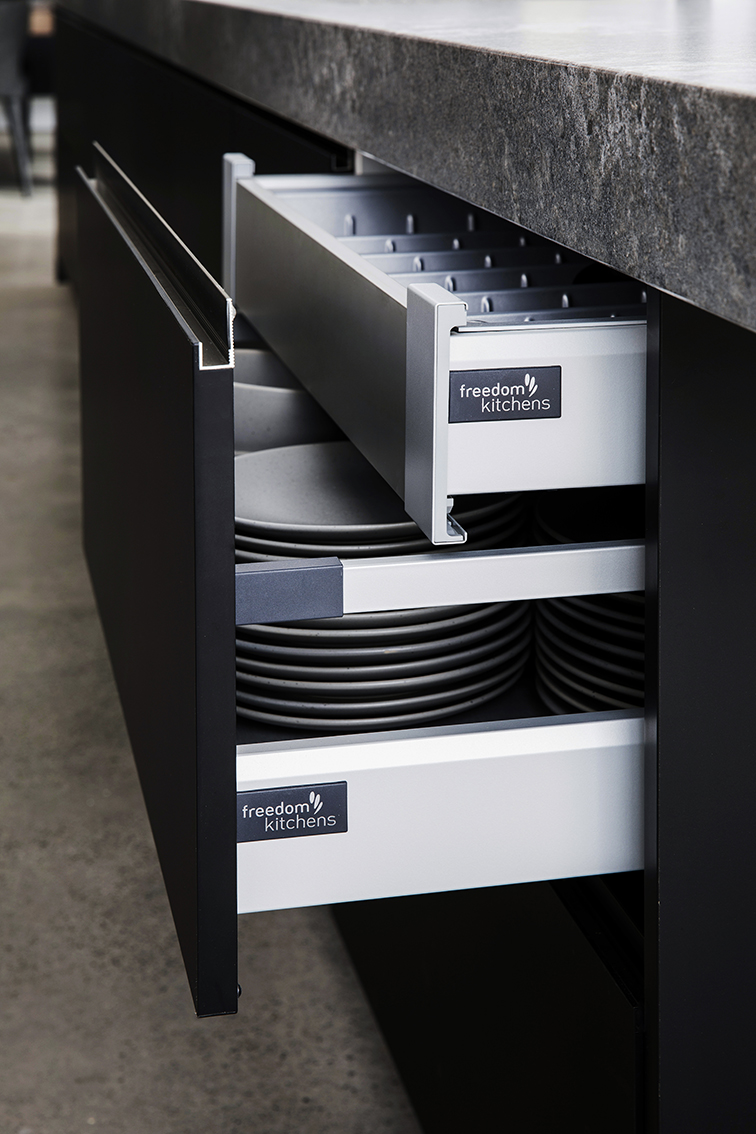 Peak handles were used throughout Guy & Jules Sebastian's sleek urban Freedom Kitchen to great effect.
Got a handle on which hardware and kitchen style you want to bring to your home in 2020? Book a free in-home design appointment and start the journey with Freedom Kitchens HERE.
Plus, if you want more kitchen and laundry inspiration, download our new catalogue packed with ideas and information HERE.