Picking the perfect layout for your new Freedom Kitchen is an essential step in the planning process. Selecting the most suitable floorplan for your home will depend on a number of factors including space, workflow and appliances. A successful layout maximises the efficiency of the three key zones in the kitchen or 'working triangle' as it is commonly known: food prep, cooking and cleaning.
From U-shape and L-shape to a design that includes an island bench, we explore some of the most common and popular kitchen layouts in Australian homes below.
U-Shaped.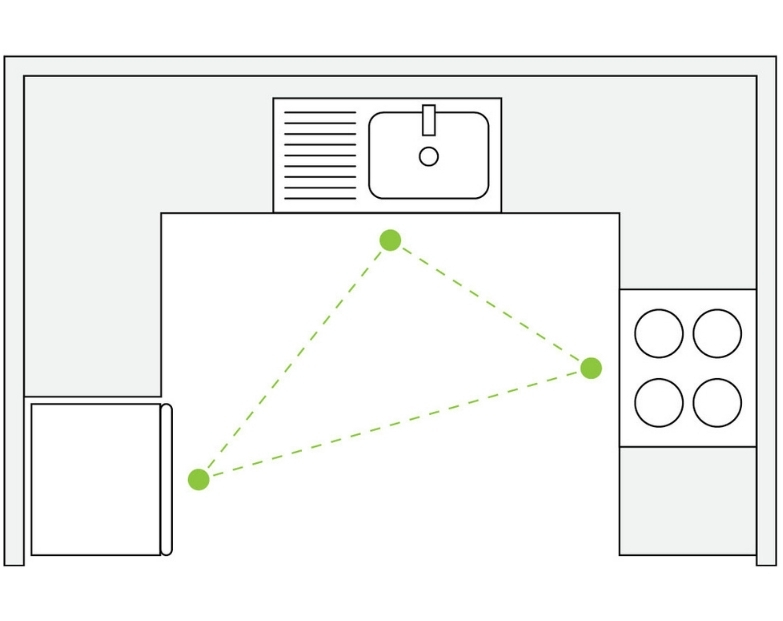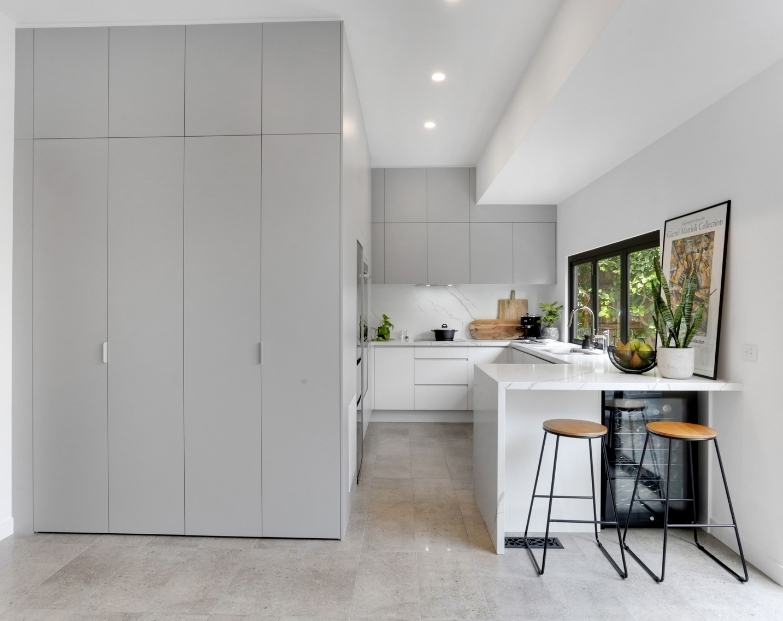 Suitable for both small and large spaces, U-shaped kitchens are the perfect choice for busy households that love to spend time in the kitchen. This layout is typically made up of three walls featuring cabinetry, appliances and benchtops that are all joined to resemble a 'U' shape.
This configuration allows for appliances to be placed within easy reach of each other, as well as flexibility of design. For example, you may like to create one side with a generous benchtop creating a causal seating/dining area, perfect for Australian lifestyles and homes.
Galley.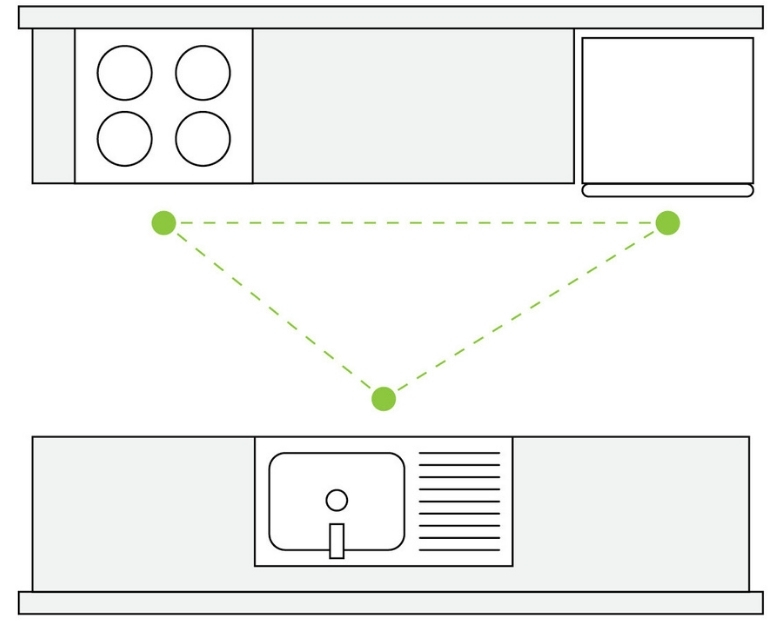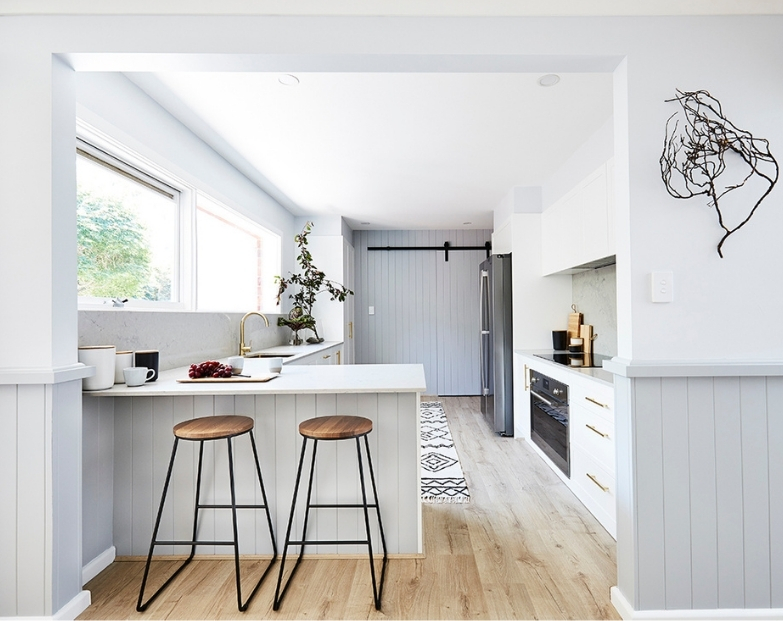 A galley kitchen is a highly functional design for most homes, in particular for small and narrow spaces. Opt for one simple run or two parallel runs of cabinetry and tops, forming a central corridor within your house. This style optimises storage and allows the shortest access to the working zones.
Design tip: If your floorplan permits, adding a countertop to create a seating/dining zone (as seen above) is a wonderful addition to the galley layout.
Galley with Island Bench.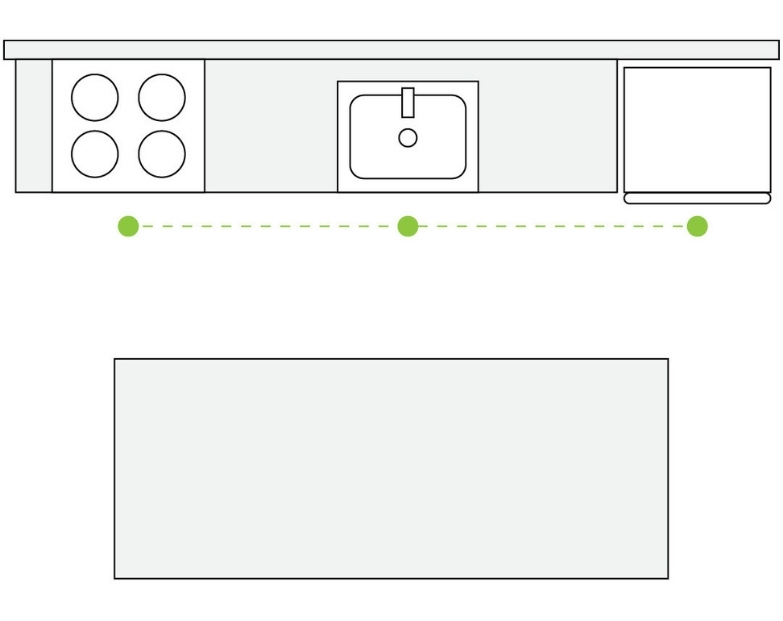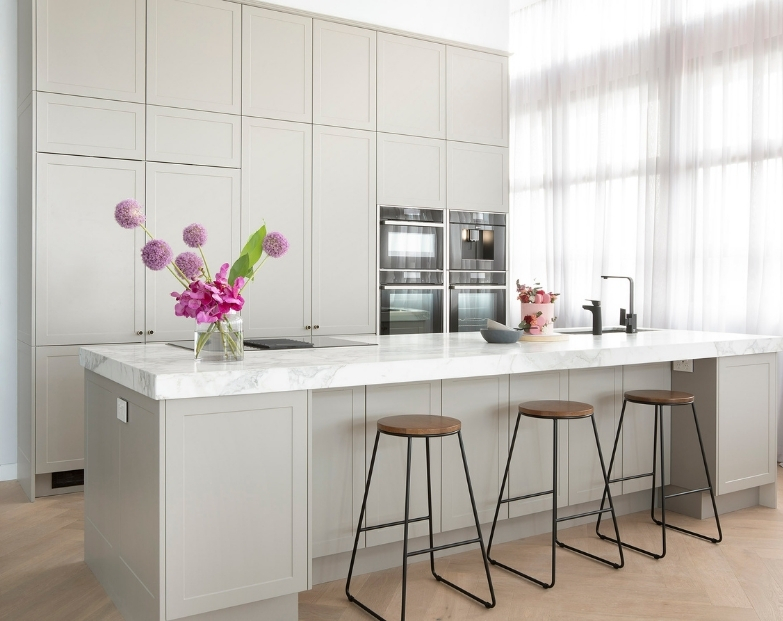 Adding an island bench to a galley kitchen creates a space that works hard and looks beautiful too. Not only do they offer a stunning design focal point in any kitchen, acting as the heart of the room, an island bench also provides a plethora of storage – a 'must have' in any kitchen!
L-shaped.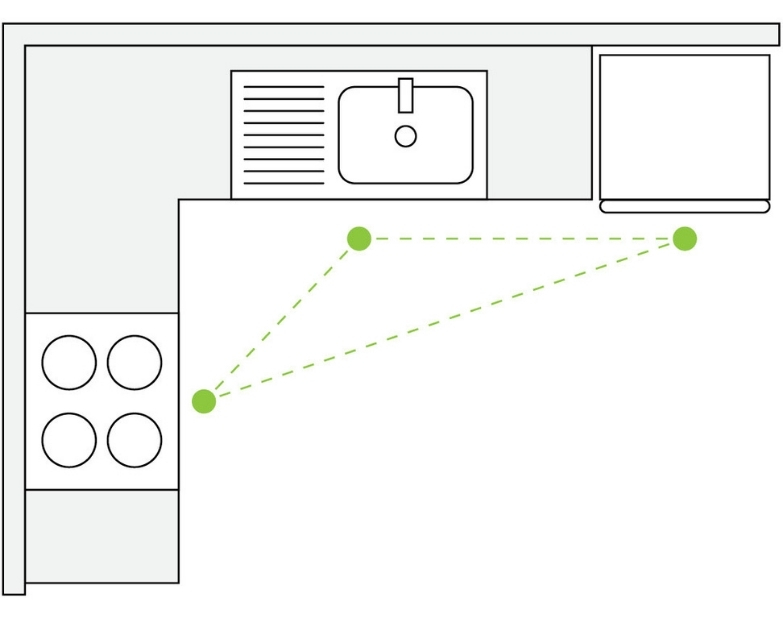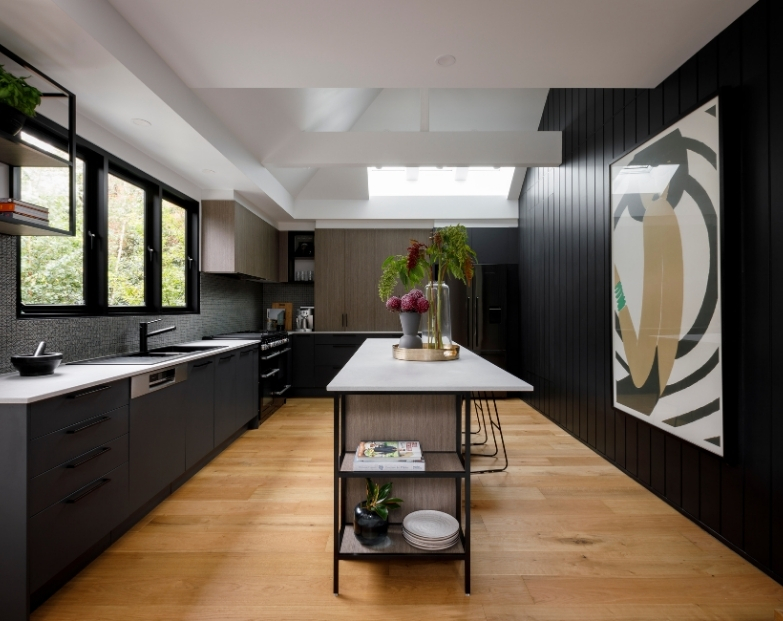 Consisting of two main sides meeting at a right angle with an open space in the middle, an L-shaped kitchen is an incredibly efficient layout and perfect for open plan living. A flexible design allows you to place the cooking, cleaning and prep zones how you wish, while keeping them within easy reach of each other.
With the generous open space that the L-shaped kitchen provides, consider including an island bench into your design. It will add additional prep area and storage space, and is the perfect location for seating within your room.
Design tip: Our extensive range of accessories and storage solutions will add to the functionality of your kitchen. For example, we love to use corner carousels and blind corner Le Mans shelves to maximise otherwise tricky corner cupboards found in L-shaped and U-shaped kitchens.
Ready to discover your dream kitchen layout? Don't wait, start your Freedom Kitchen journey today!
Click HERE to book a free design appointment at your home or via video call. 
Looking for more kitchen inspiration? Click HERE to download our latest catalogue.