Spotlight on: Kitchen Splashbacks
There is a lot to consider when planning your new Freedom Kitchen. From choosing the perfect door profiles, benchtops, accessories and colour palette, there are a lot of design features that need to be decided upon to bring your whole kitchen look together. Your kitchen's splashback is one such design feature, and is arguably one of the most exciting as it provides you with an exciting opportunity to add colour, texture and personality to your space.
Below we answer some of the most common questions we are asked about how to create the best splashback for your Freedom Kitchen.
Q. Are splashbacks an important feature to consider for my new kitchen?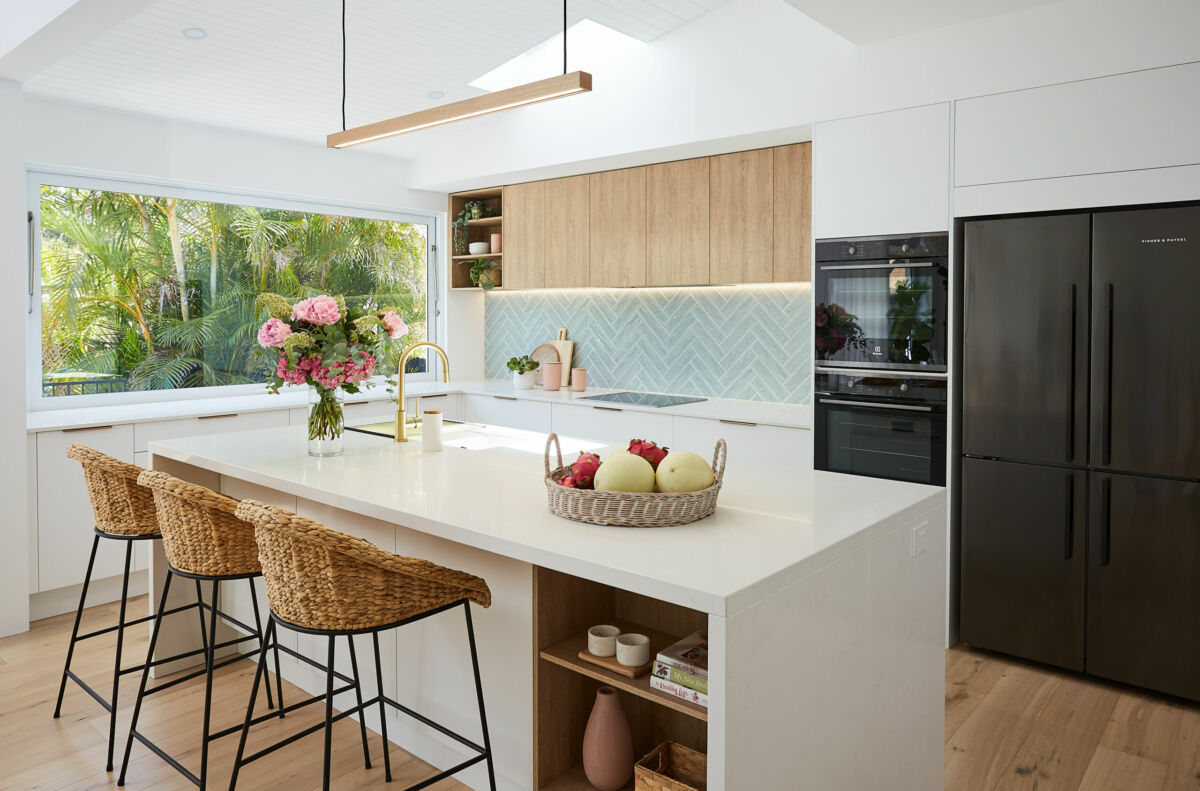 A. Protecting your walls from heat and moisture, a splashback is a functional design element in any kitchen. Aside from its utilitarian nature, your splashback can allow you to inject colour, texture and personality into your kitchen and become a focal point within the room.
Q. What are the most popular materials to use for splashbacks?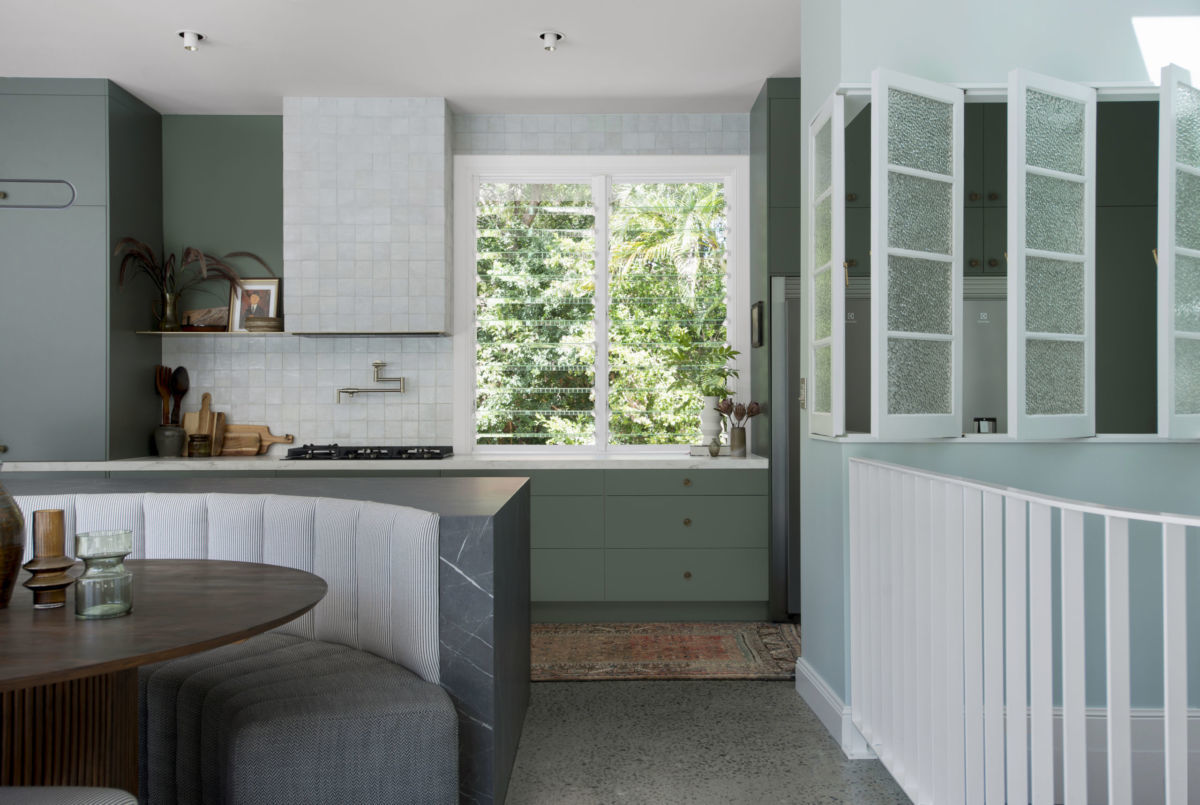 A. There are a number of finishes you can use for your kitchen splashback depending on your budget and the look you wish to create. Our favourites include tiles, window, glass and Caesarstone® quartz surfaces as they create a range of looks that suit an array of kitchen styles.
Q. What is the most cost-effective material for splashbacks?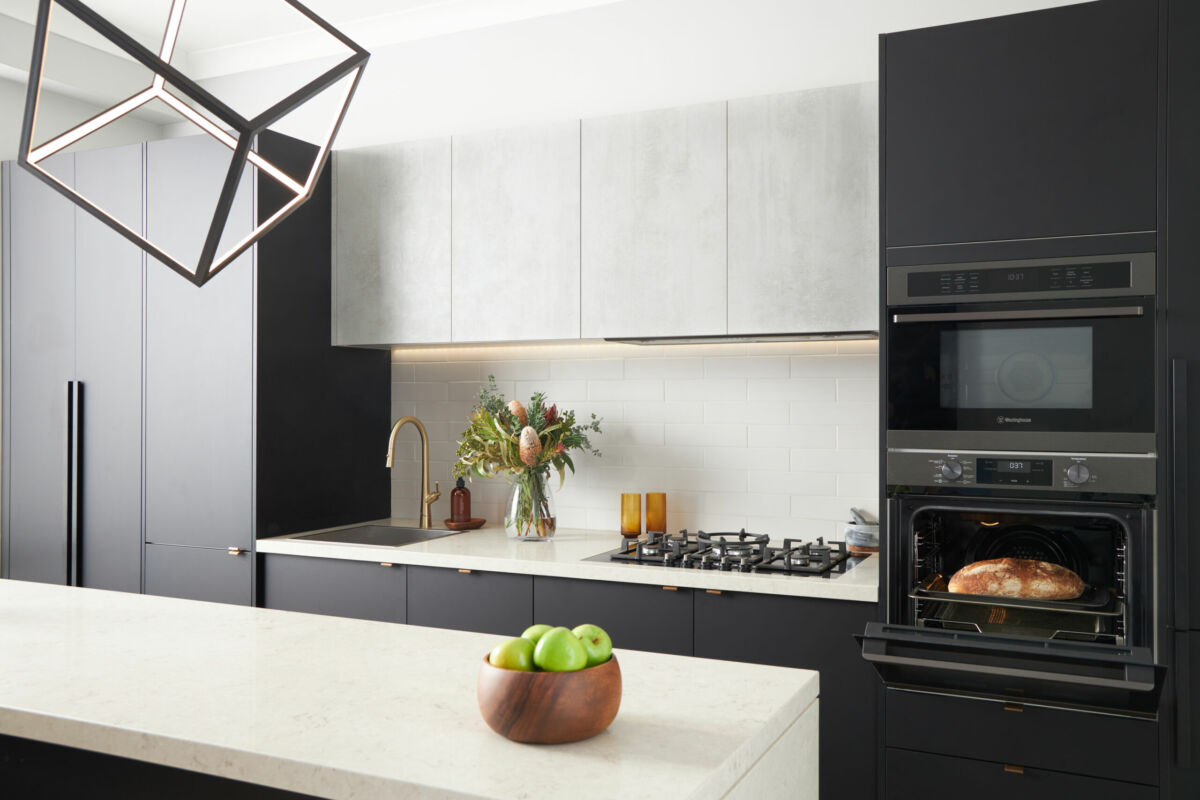 A. While there a few options, tiles are our favourite cost-effective material for kitchen splashbacks. Tiles are enjoying a comeback in popularity in Australia kitchens thanks to endless shapes, designs, colours and textures to choose from.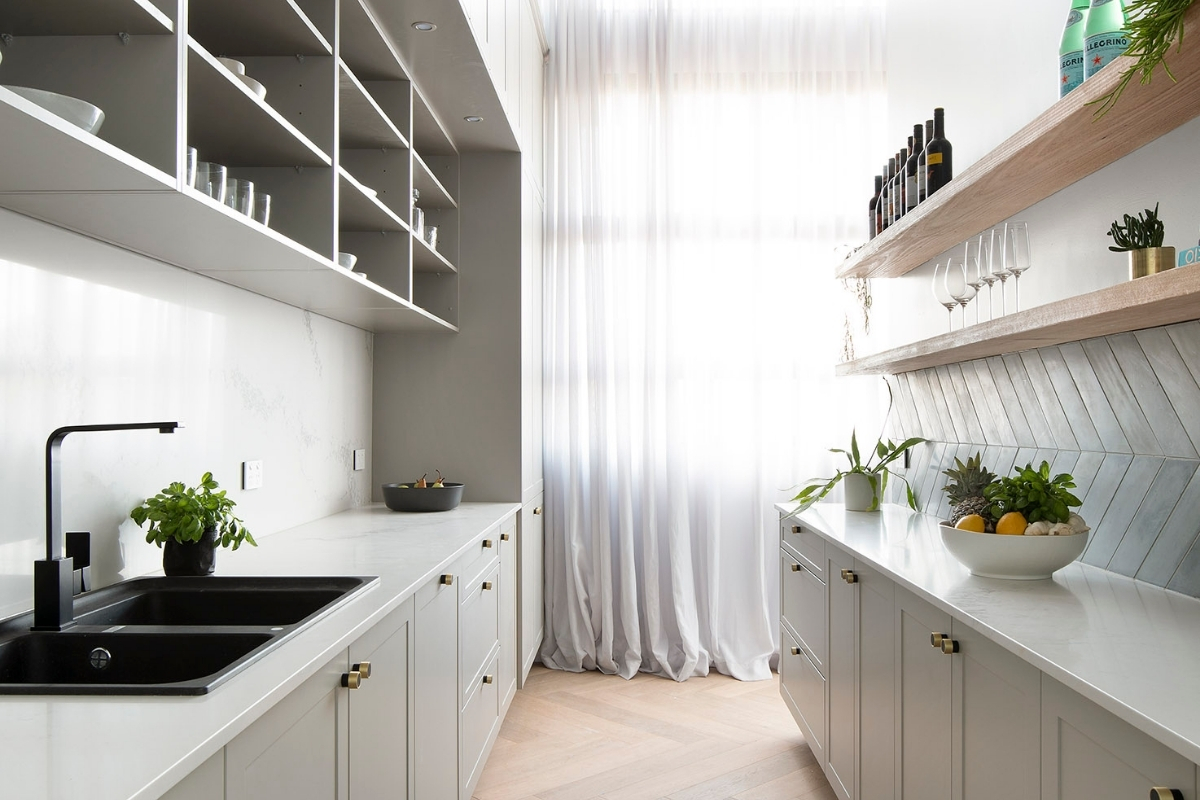 Part of their appeal lies in the fact that tiles are durable, easy-to-clean, and for the most part readily available. Choose from finishes in porcelain, marble and glass, with ceramic providing the most cost-effective option. Have fun with your tiles and use them in a way that shows off your personality and kitchen style! With designs including penny round, fishtail, subway, Kit Kat and more, a tiled splashback can bring your entire kitchen together.
Q. I don't have much natural light in my kitchen, how can my splashback design help?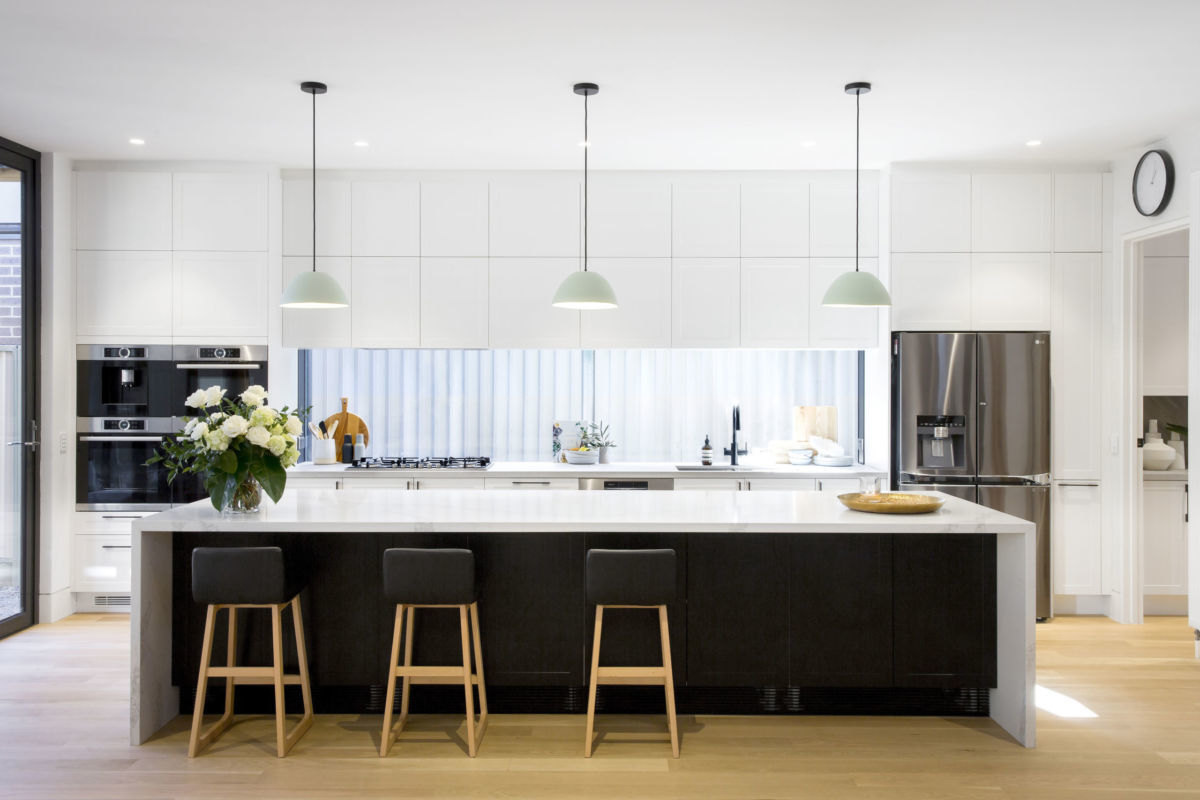 A. A window splashback is a great choice if your kitchen lacks natural light. They also allow you to create a frame of natural beauty that will change and evolve with the seasons and as your plants grow. If your design does not lend itself to a window splashback, then skylights, an all-white colour palette, and clever lighting also offer a good solution.
Q. I love a sleek, modern kitchen look, what splashback style will suit?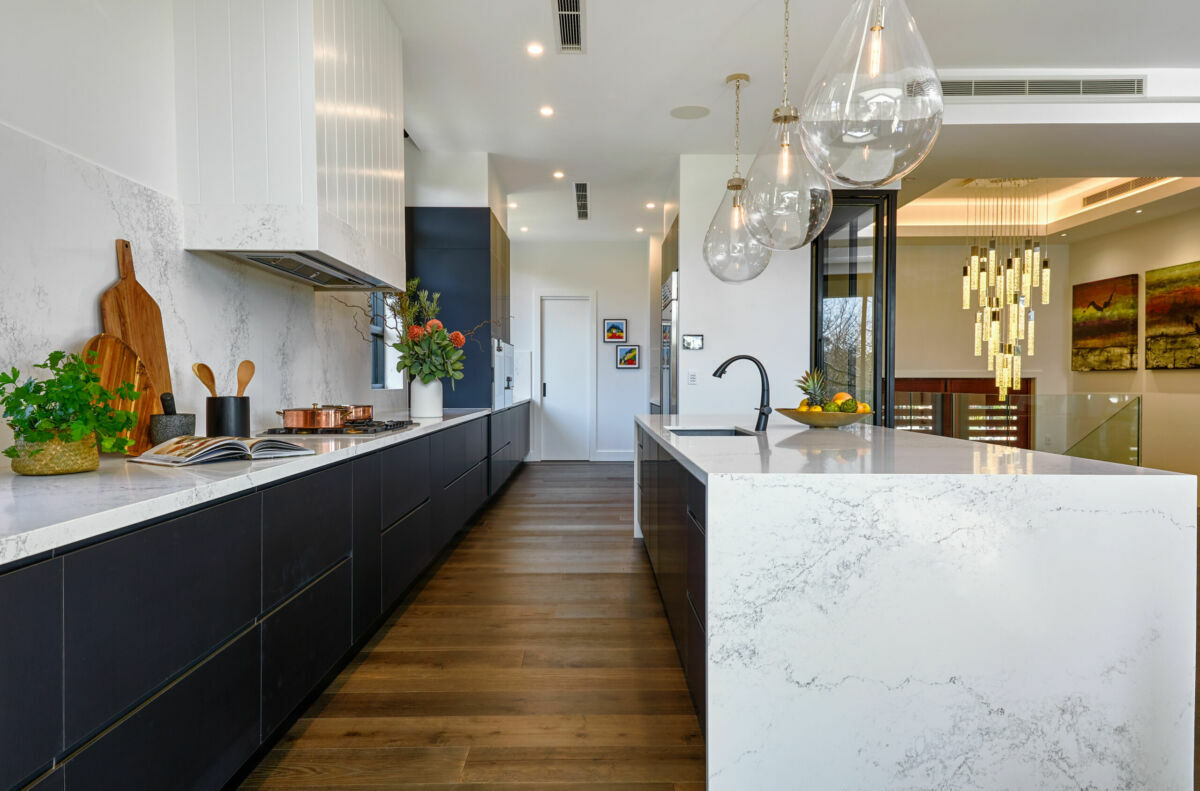 A. Extending your Caesarstone® quartz from your benchtops up through to your splashbacks lends itself perfectly to a sleek, modern kitchen style, and allows you to evoke the beauty and texture of popular looks such as marble, concrete and terrazzo. It is also a practical option, with numerous benefits including being easy-to-clean, waterproof and low maintenance. It will also save you time during your kitchen renovation as you will be able to get your benchtops and splashbacks done at the same time- if you opt for a different splashback material, it will need to be installed after your countertops.
Q. My cooktop is positioned on the island bench, so I don't need a traditional large splashback. Should I still include one along other

wall

s?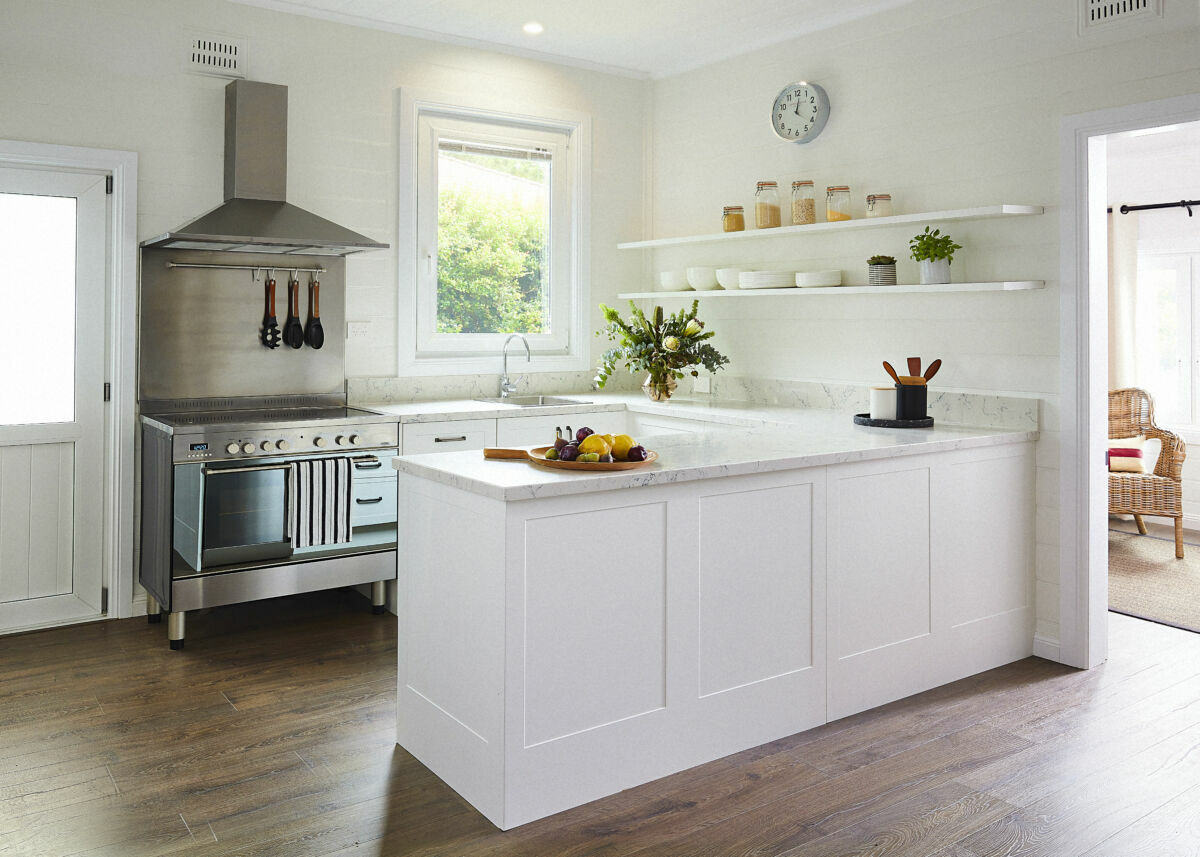 A. A short, shallow splashback in either a tile or Caesarstone® finish should be considered if you have a sink and tap area as it will protect your walls from water damage. Likewise, a shorter splashback works well if you have power points in your design that you don't want to stand out.
Q. My kitchen colour palette is very neutral but I want to add a pop of colour. Should I create that with my splashback?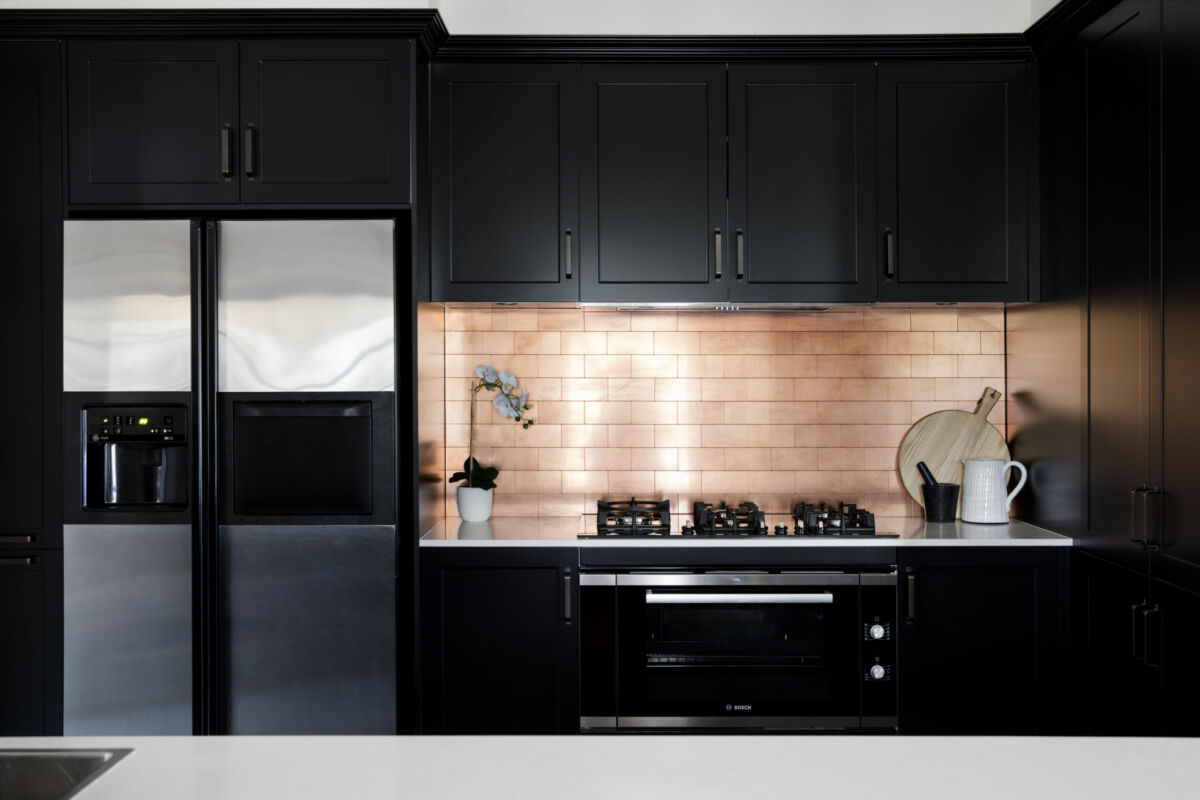 A. Yes, great idea! Your splashback is the perfect part of your kitchen to add colour in a way that complements your chosen cabinetry and bench colour scheme and overall kitchen style. This year we are seeing a shift towards organic and natural palettes with an emphasis on tactile and raw finishes. Expect to see bright whites in a matte finish paired with one pop of a vibrant, earthy colour such as a green, mint and blue. Introducing colour via your splashback is a great way to achieve the look.
Q. Should I choose a light or dark colour for my splashback?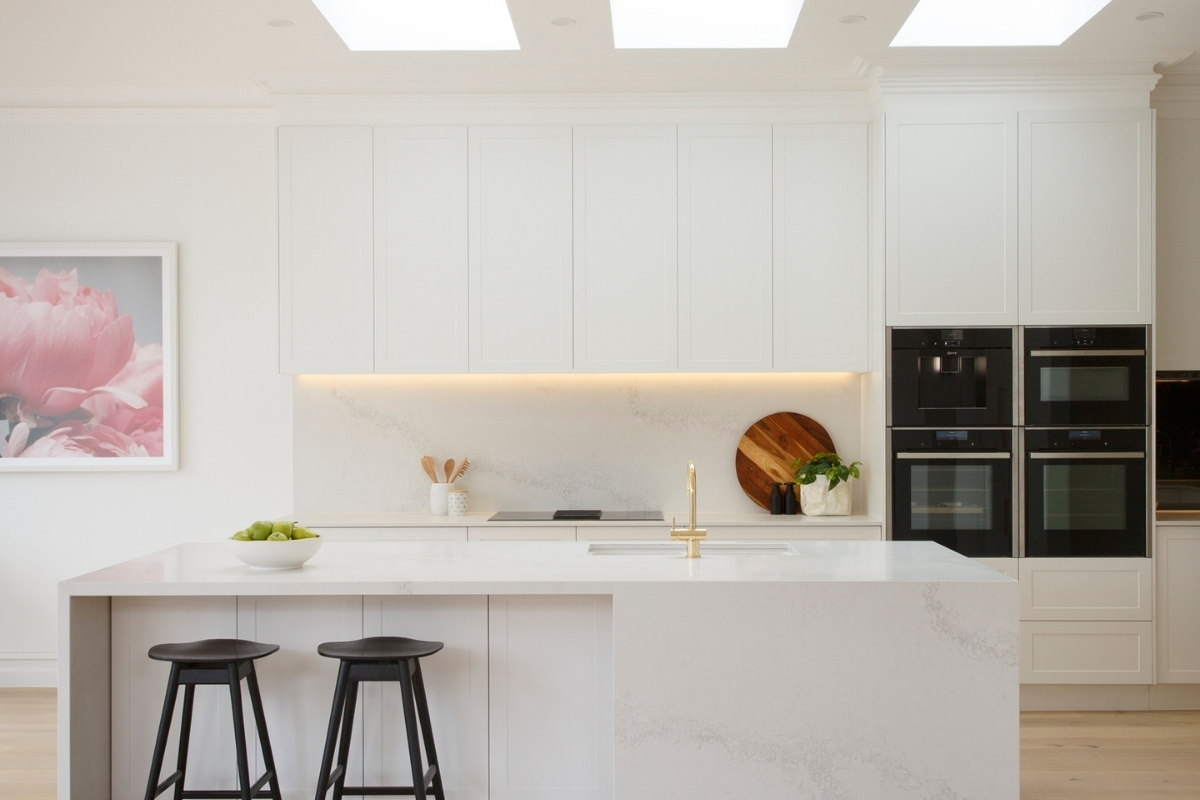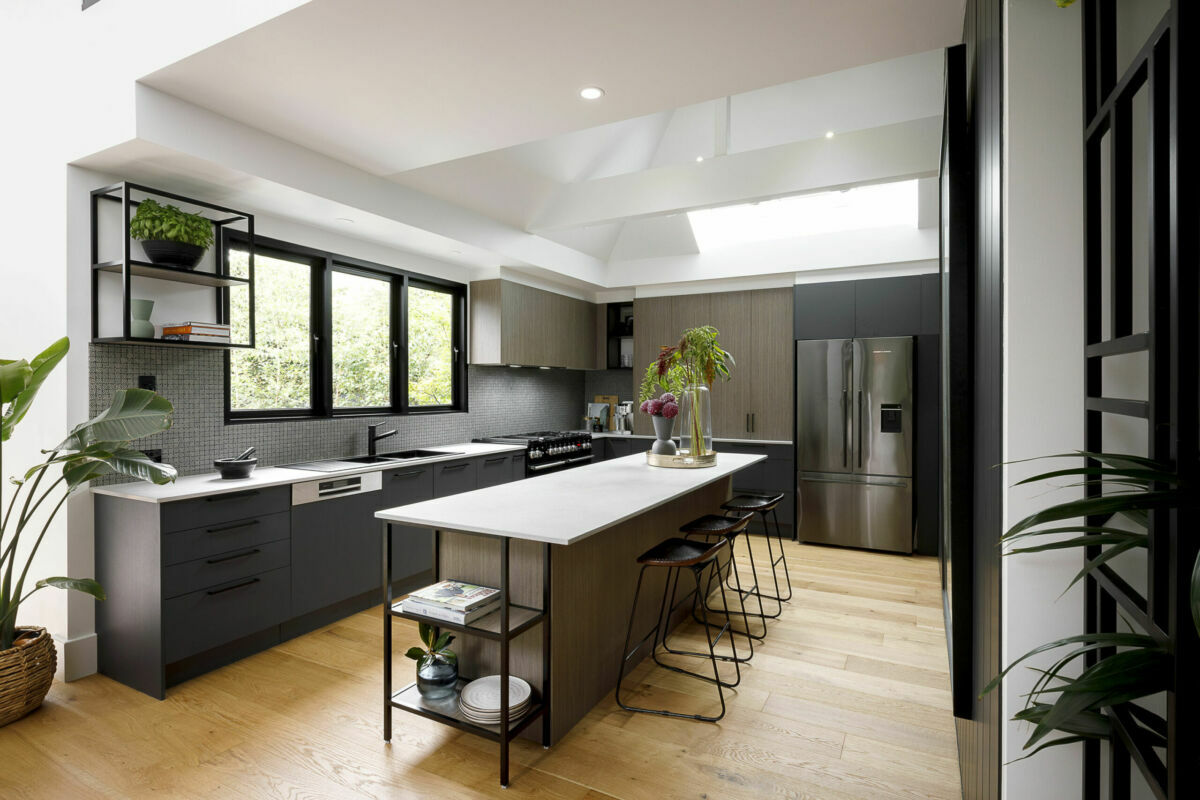 A. We recommend selecting a colour way that complements your joinery, your kitchen style and whether you want your splashback to be a standout feature within your kitchen, or something that complements the rest of the style. For instance, a classic Hamptons-inspired space will shine with neutral or white splashback, whether that be with classic subway tiles or marble-look tiles or Caesarstone®. In contrast, if you love a moody and opulent colour palette, why not extend that to the palette of your splashback or even introduce some metallic hues.
Q. Is lighting my splashback necessary?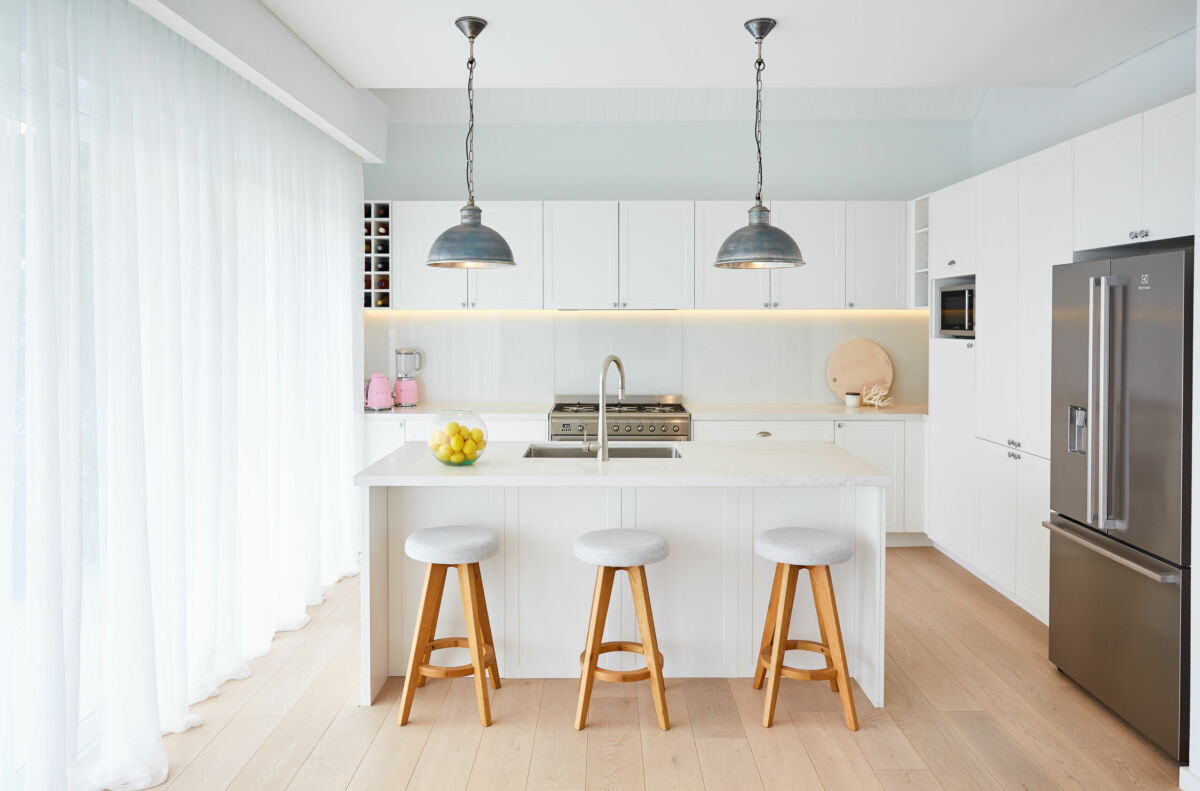 A. A considered lighting scheme can enhance your kitchen in so many ways, from lighting your prep areas properly to showcasing the beauty of your finishes. Our Flexy Strip LED lighting is a practical and stylish option that will take your kitchen design to the next level and illuminate the colour and texture of your splashback, and bring a natural warmth that is right on trend. Placing LED lights under wall cabinets will likewise achieve the same results.
Create your own dream kitchen with Freedom Kitchens today!
Click HERE to book a free design appointment at your home or via video call, or click HERE to download our latest Designer Range catalogue