Spring Into A Tidy Kitchen
Spring has arrived! And here at Freedom Kitchens HQ we couldn't be happier! Spring symbolises new beginnings, transformations and renewal. We are finding ourselves spending more time at home so for many people a spring clean is already booked into the calendar.
To help you with this process we have listed our three favourite ways and tips to spring clean your kitchen.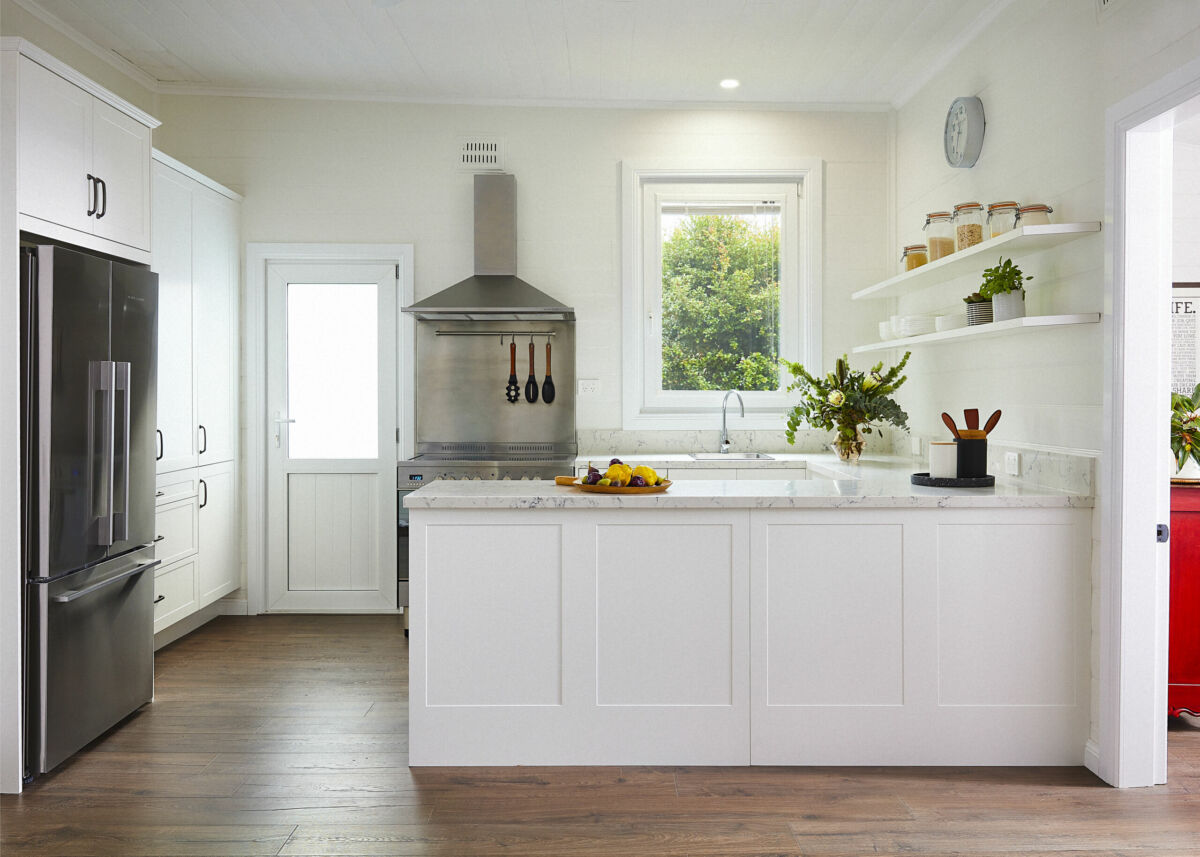 Pantry Power: Organise your pantry
As one of the hardest working parts of your kitchen, the pantry – whether a butler's or simple single unit- is often one of the first spaces to become disorganised and overwhelming. If every time you open your pantry door something falls out onto you (I'm looking at you Tupperware containers), or you spend what seems like a lifetime trying to find that pasta sauce you need for tonight's dinner, now is the perfect time to transform your pantry into one of your favourite spaces of the kitchen.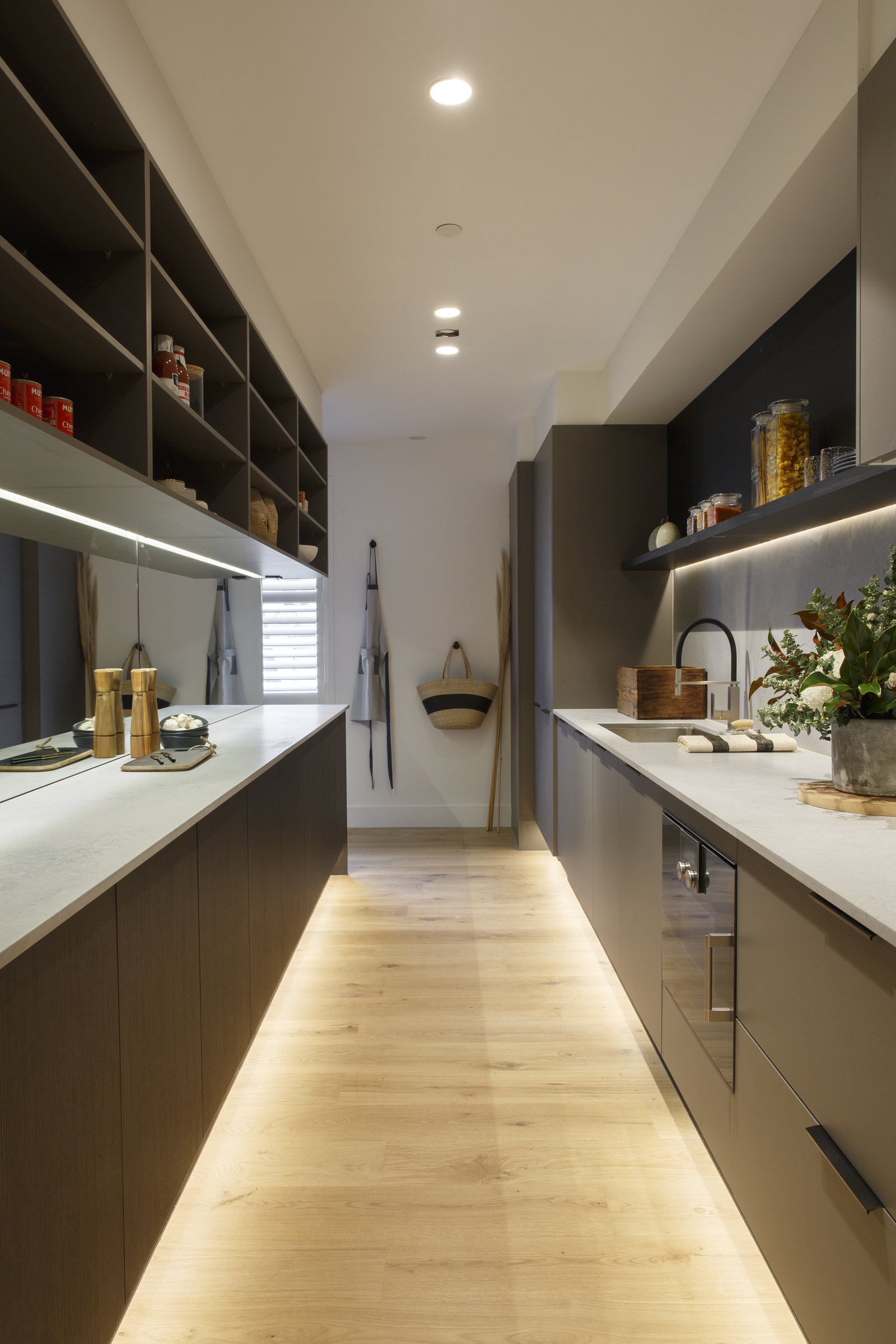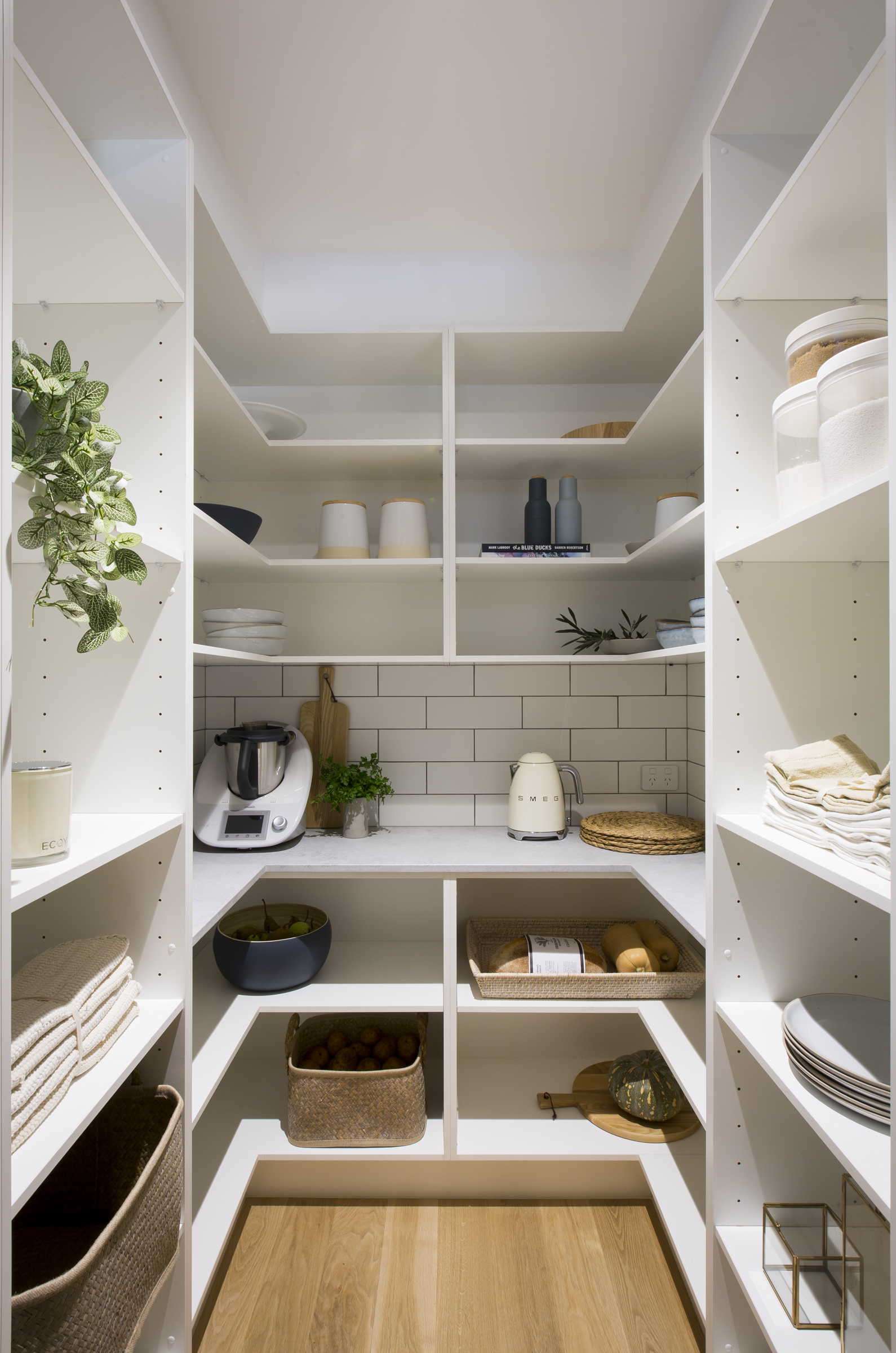 Step 1: Remove everything from your pantry. Throw out anything that is out of date and group the rest into 'like' items. Store tinned items together, then flours, sugars, pasta & rices, oils & sauces, herbs & spices and so forth. This allows you to find a given food item within your pantry quickly and easily.
Step 2: Clean the pantry shelves and internals.
Step 3: If beautiful, matching, clear containers and pretty labels are your jam, now is the time to place all items in them, keeping all like items all together of course!
Step 4: Strategically place items back into the pantry. Keep go-to items at eye level (such as cereals, pasta, and other cooking staples) while placing treats and baking items up high on top shelves (out of sight, out of mind yes?!) and small appliances at the lower levels.
Step 5: Step back & admire your pantry! Oh, and try to repeat this process at least every six months so that it remains an organised masterpiece.
Tip: If you have children consider placing healthy snacks on the bottom level so they can select items themselves with easy access. And best to pop small appliances up high and out of harm's way.
PS: We can help! Whether you have a compact pantry or a spacious butler's pantry we have a number of ingenuous accessories that will make your pantry work harder and smarter.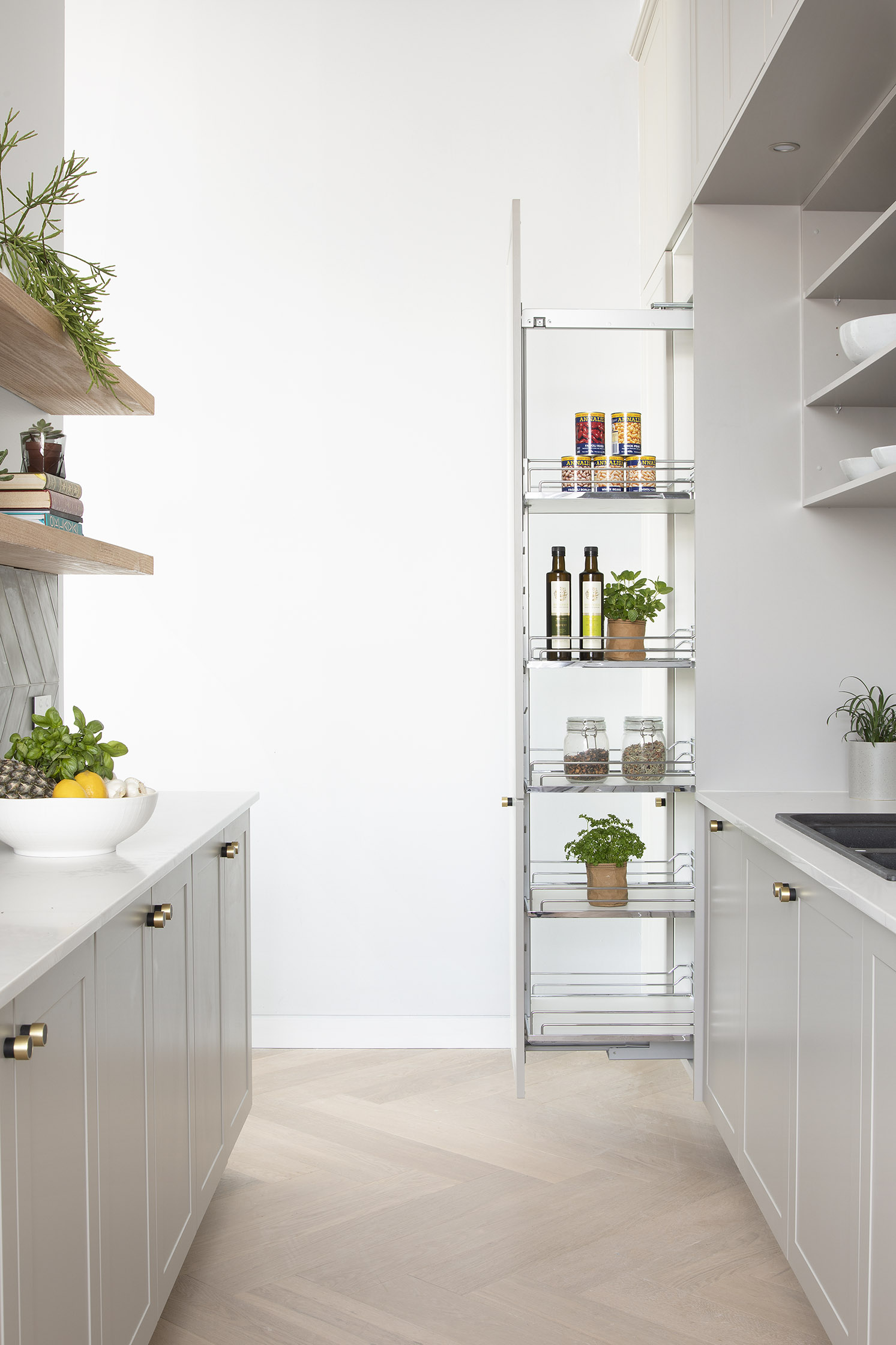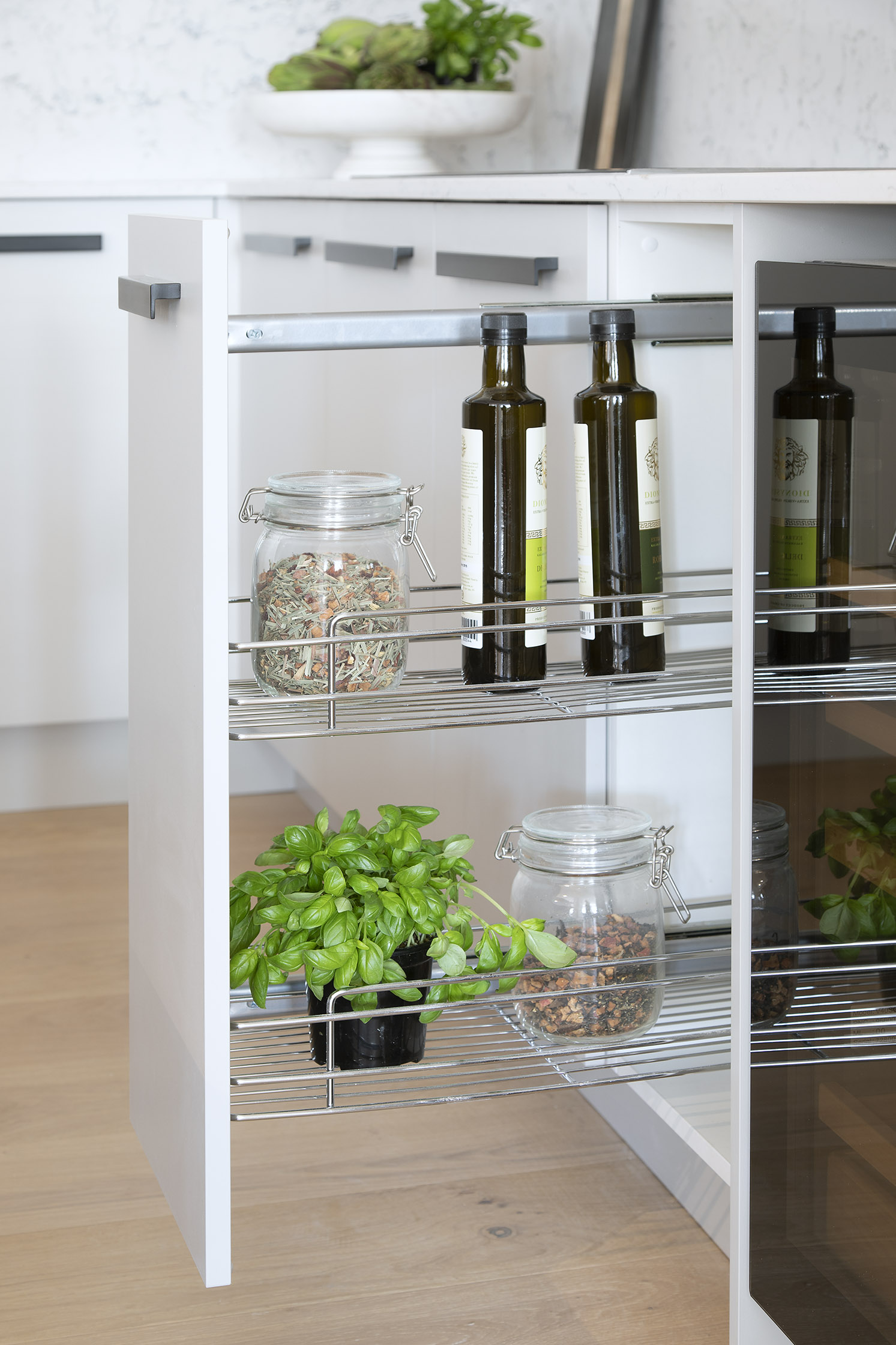 Inside Info: Simplify your drawers
A simple and effective way to spring clean your kitchen is to tidy your drawers containing cutlery and utensils.
Step 1: Take everything out of your cutlery and utensil drawers. Keep all like items together.
Step 2: Put aside any duplicate utensils. Do you need all ten wooden spoons or whisks? If not, consider donating them to a charity or daycare/school. The same applies to any damaged or mismatching cutlery. The more edited your collection the easier it will be to store.
Step 3: Wipe and clean out empty drawers.
Step 4: Replace all items. Our range of cutlery trays and inserts are game changers when it comes to easily and effectively organising your drawers. Select from a wide range of options, including our cutlery tray with adjustable dividing elements. Depending on your kitchen style, choose from a chic silver/grey plastic finish or our Walnut collection which features a cutlery tray, knife holder, foil holder and spice rack.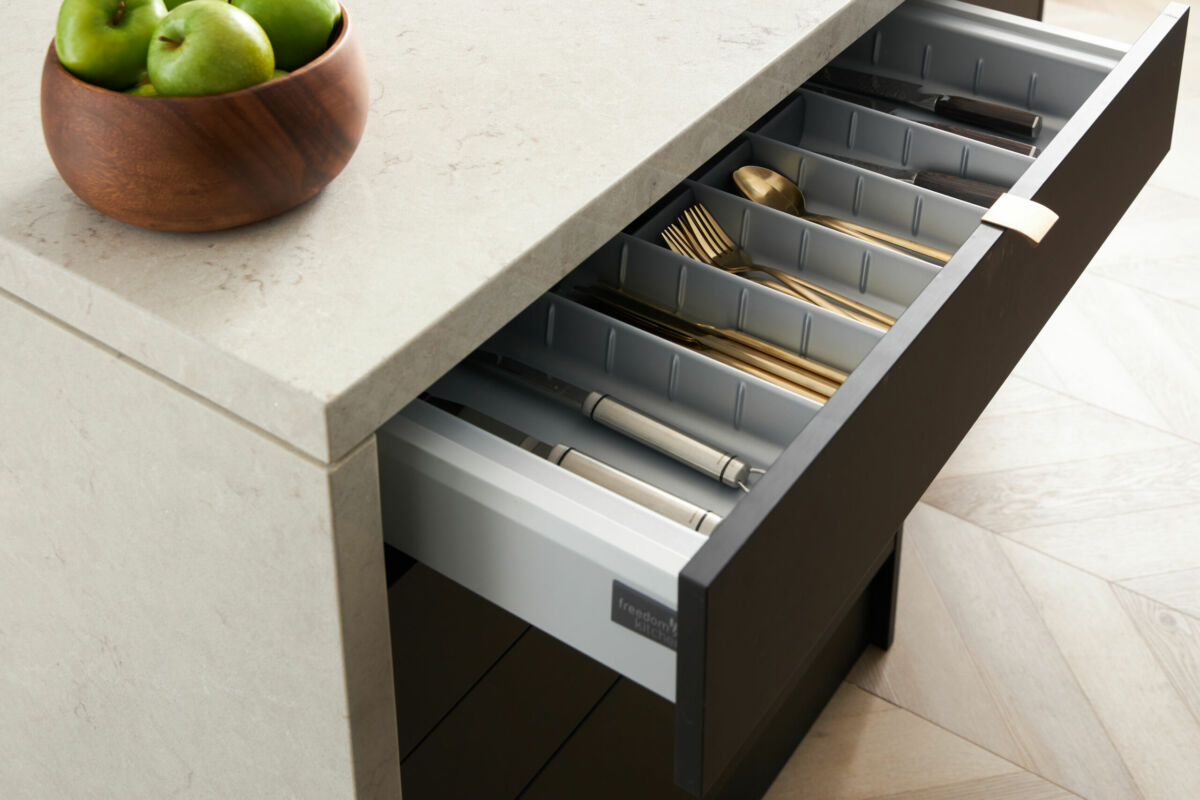 The Unexpected Hero: Tidy under your kitchen sink
Another area of the kitchen which can either be your best friend or worst enemy is the area under the kitchen sink. Ensure it's the former by throwing out anything that you don't use or have duplicates of and then group all like items together. Consider space savvy storage solutions such as specially designed pull-out racks or an under-sink drawer to make this organisation even easier. Now you will always be able to find your essentials- cleaning products, brushes, gloves, and sponges- faster than someone can spill pasta sauce on your white linen lounge!
Your kitchen secret weapon!
Our Under Sink Unit is the ultimate interior organisation system which optimises the space under your sink. There are 3 plastic translucent containers included for storing items such as cleaning products and sponges. We recently spoke with Master KonMari™ Consultant Gemma Quinn about her favourite Freedom Kitchens products and this unit definitely sparked joy for her. "I'm so excited by this drawer because it's such an efficient use of a previously unusable space, explains Gemma. It keeps all of your daily cleaning items off the benchtop within arm's reach."
At Freedom Kitchens we believe that it's the finer details that count and that's why we're proud to offer an extensive range of cutlery & utensil inserts and trays, wire accessories, pull-out baskets, internal drawers and more.