The perfect kitchen is one that not only looks great but is highly functional too. One element that you want to get right is ensuring that you have enough storage. A tidy and organised kitchen is one that will be a joy to be in every day. 
Our collection of smart storage accessories will make organisation a breeze. Below, we take a closer look at these solutions, including drawer accessories, designs and pull-outs. Which would you like to include in your new Freedom Kitchen?  
1. Drawer accessories.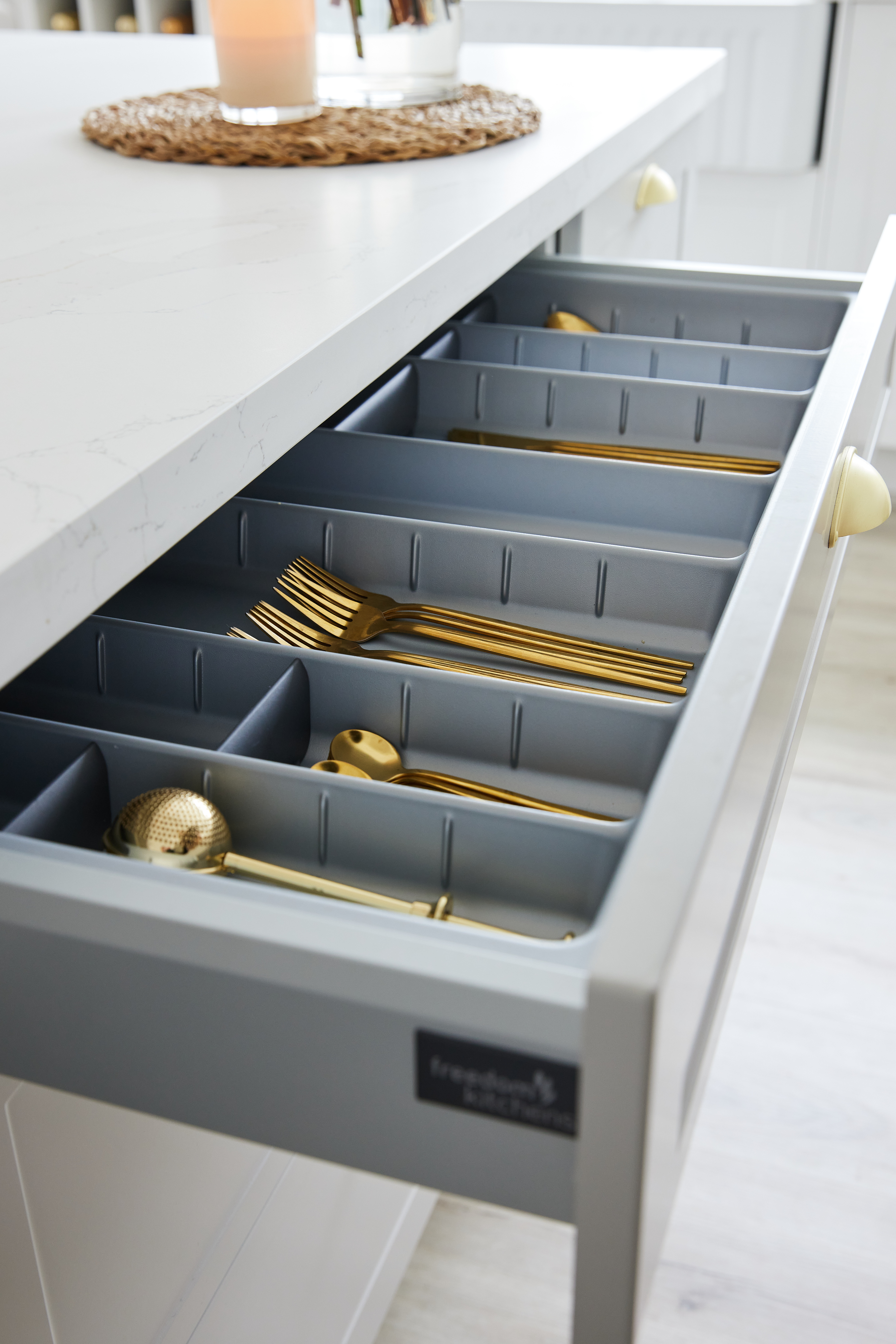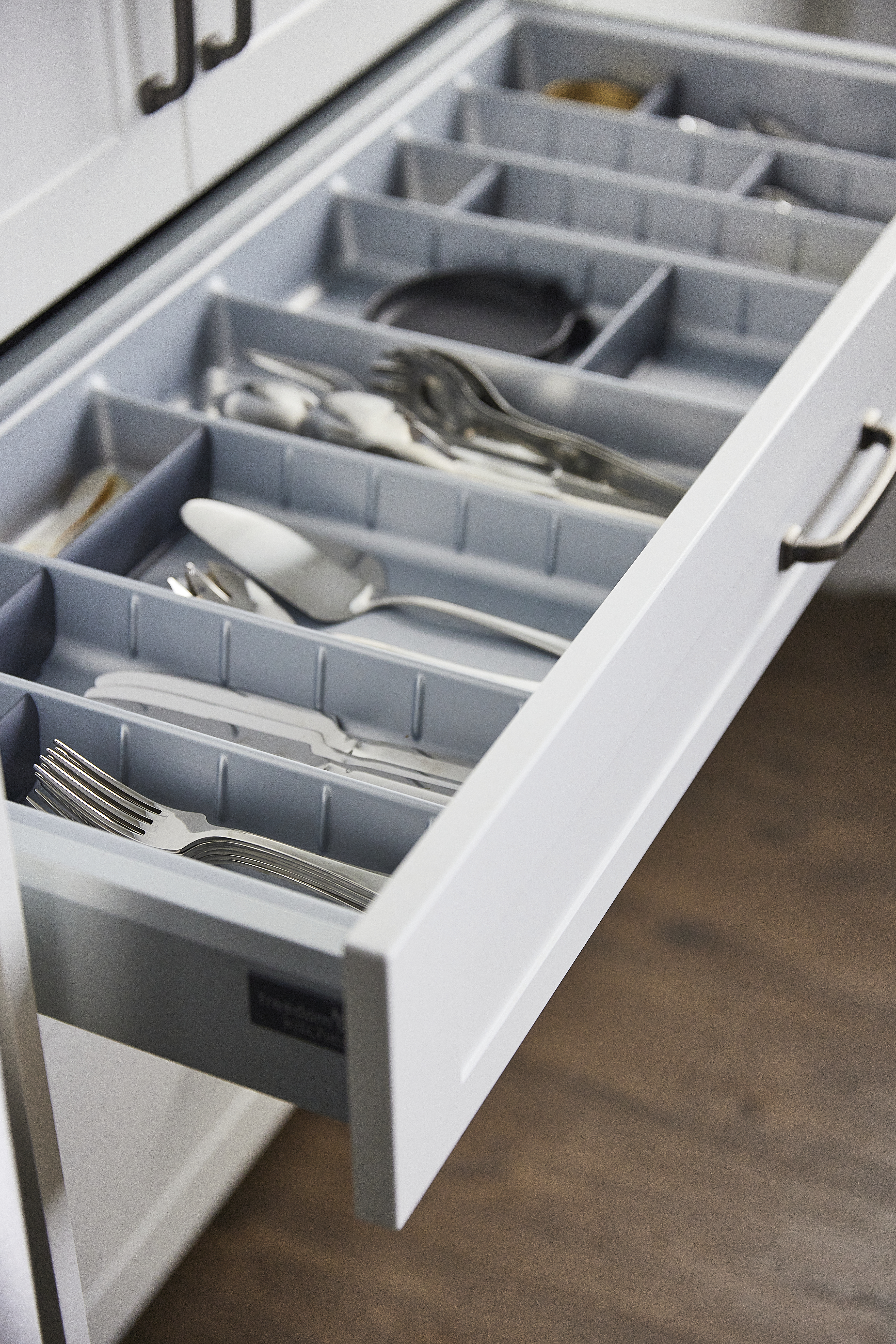 Our range of ORGA drawer accessories have been designed to make organising cutlery and kitchen utensils easy to maintain. Cutlery trays with moveable dividers can be arranged to suit your requirements, plus you can also use this system to organise your kitchen utensils in the drawers beneath. Available in a stylish and durable silver grey plastic, these accessories come in various sizes to suit most drawers.   
2. Internal drawers.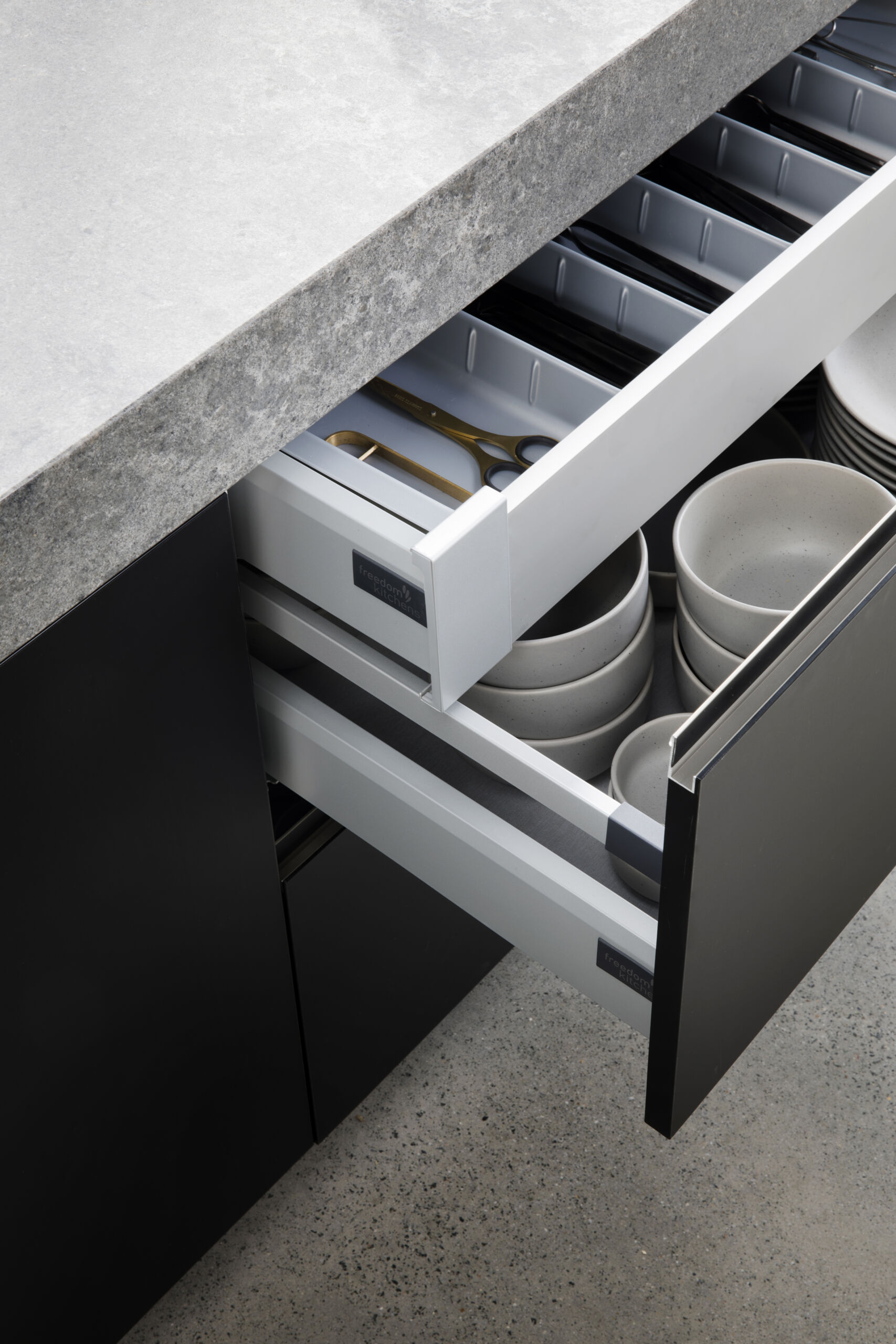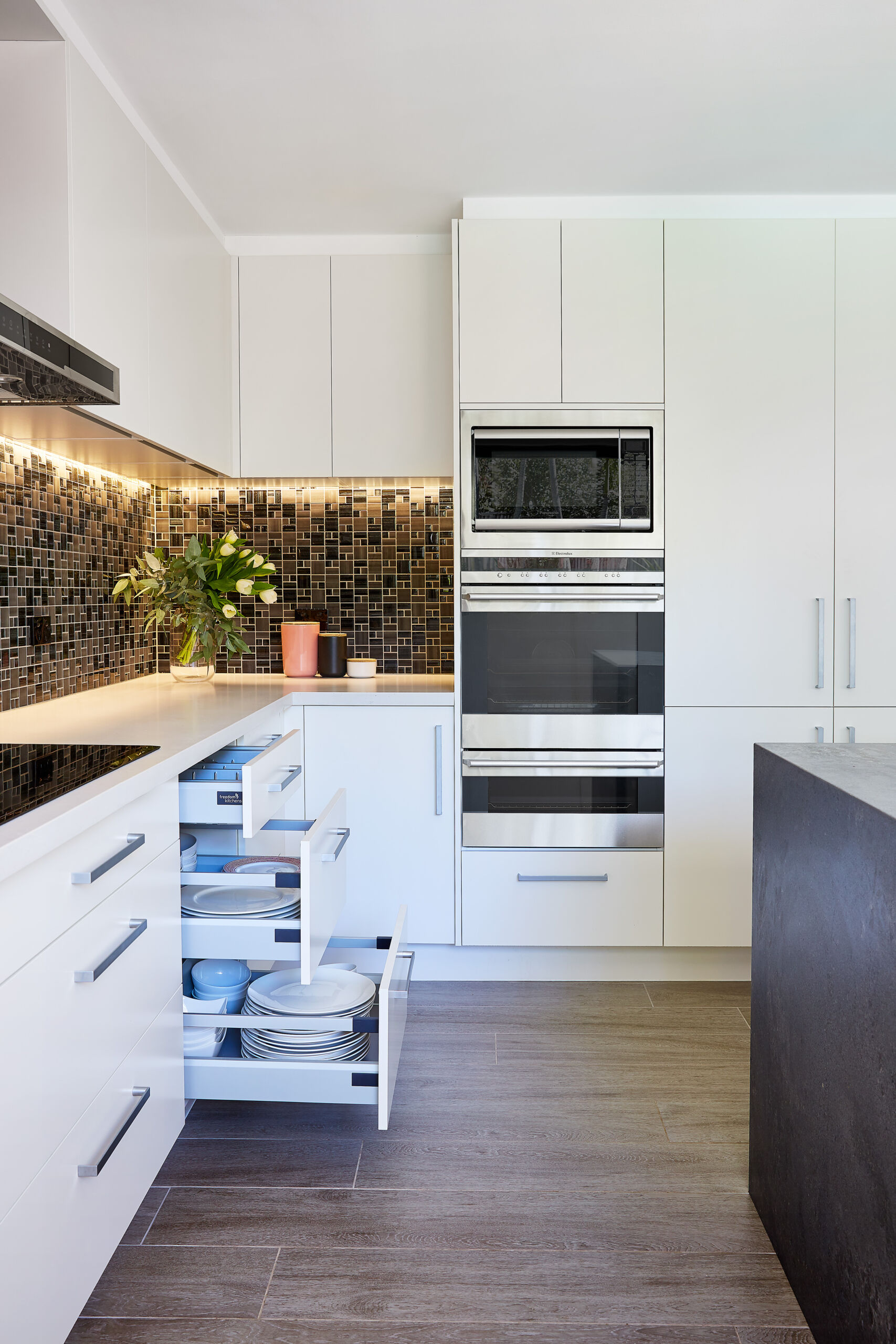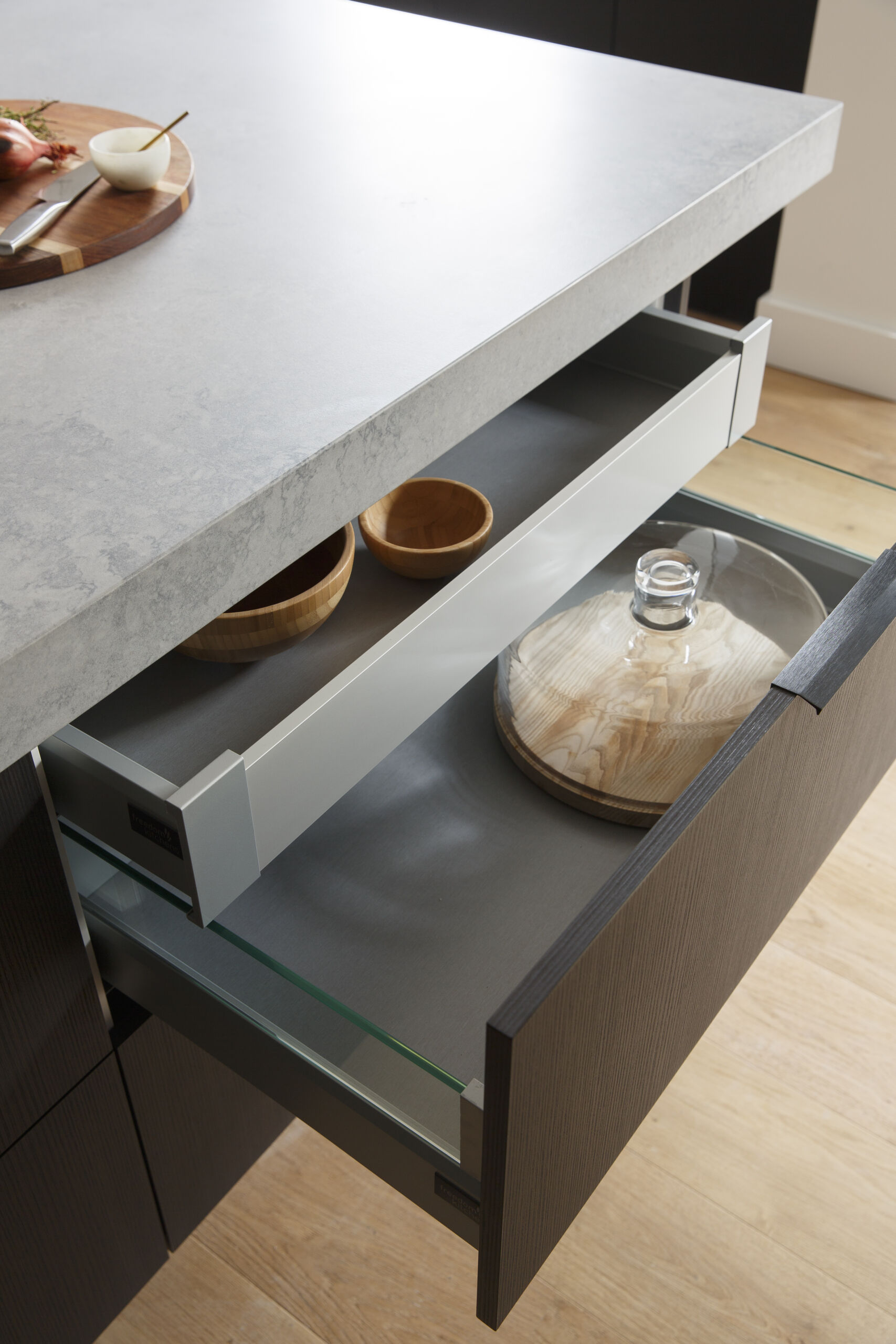 Double the amount that you store in your drawers with our internal drawers. Available in a chic metallic finish, they can be used as an internal cutlery drawer or as an internal pot drawer with gallery rails.
3. Design Side drawers.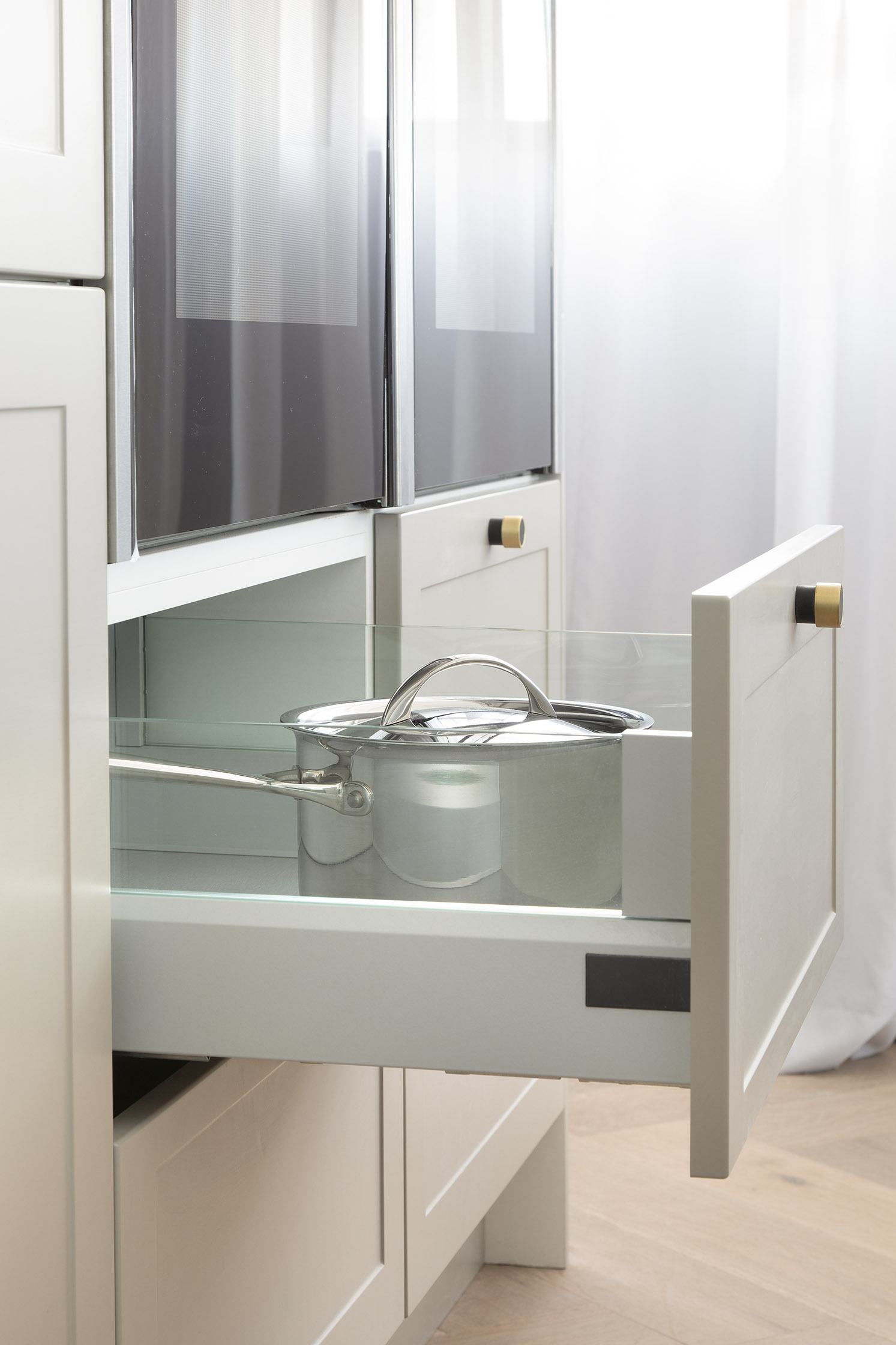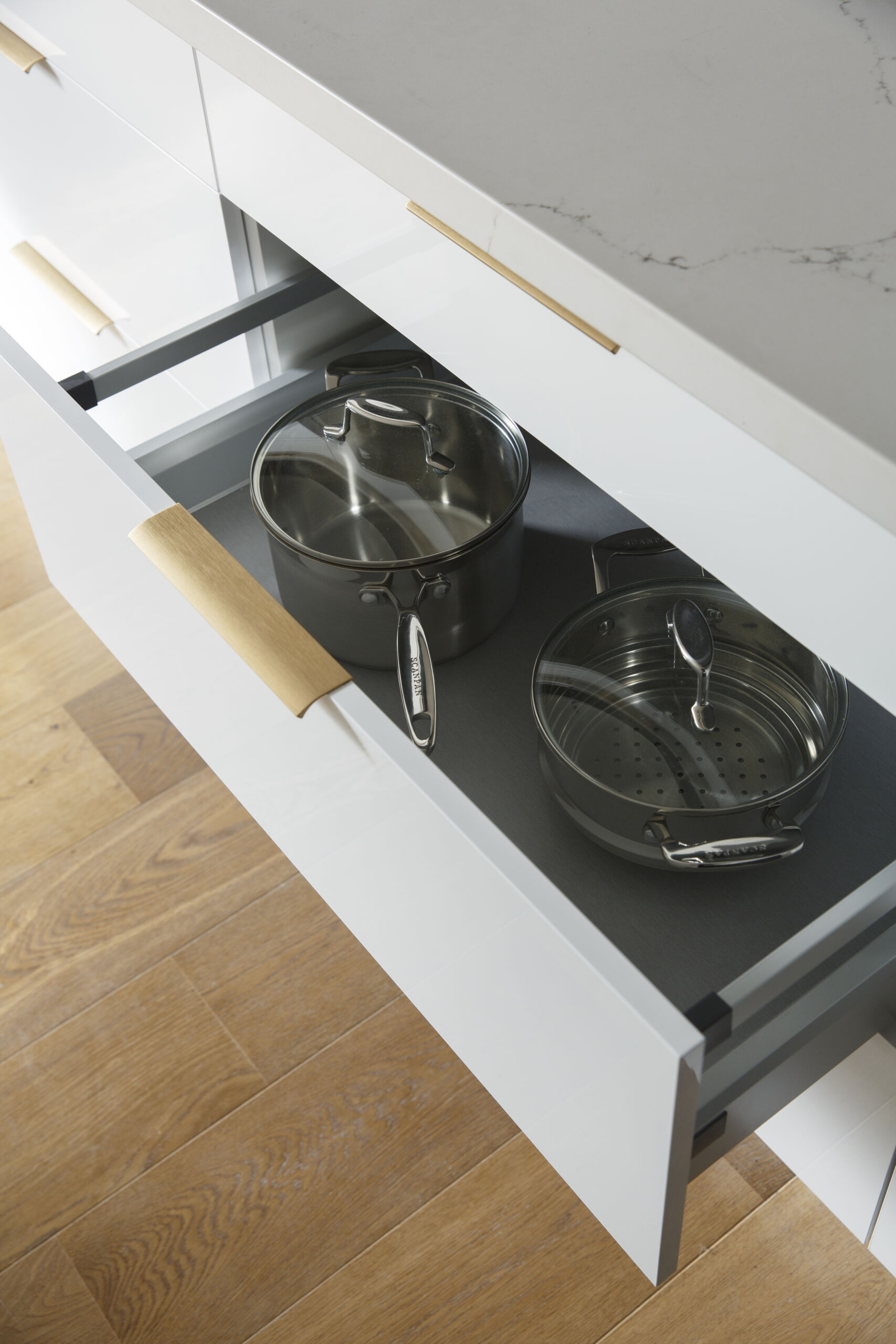 Stylish and functional, our Design Side drawers are just what their name suggests- the drawer is expanded with glass panels. A popular option, they allow you to fit more into your drawer while still allowing a clear view into the contents. Typically used within pot-and-pan drawers, they can be used with our ORGA810 drawer accessory. 
4. Stainless Steel drawers.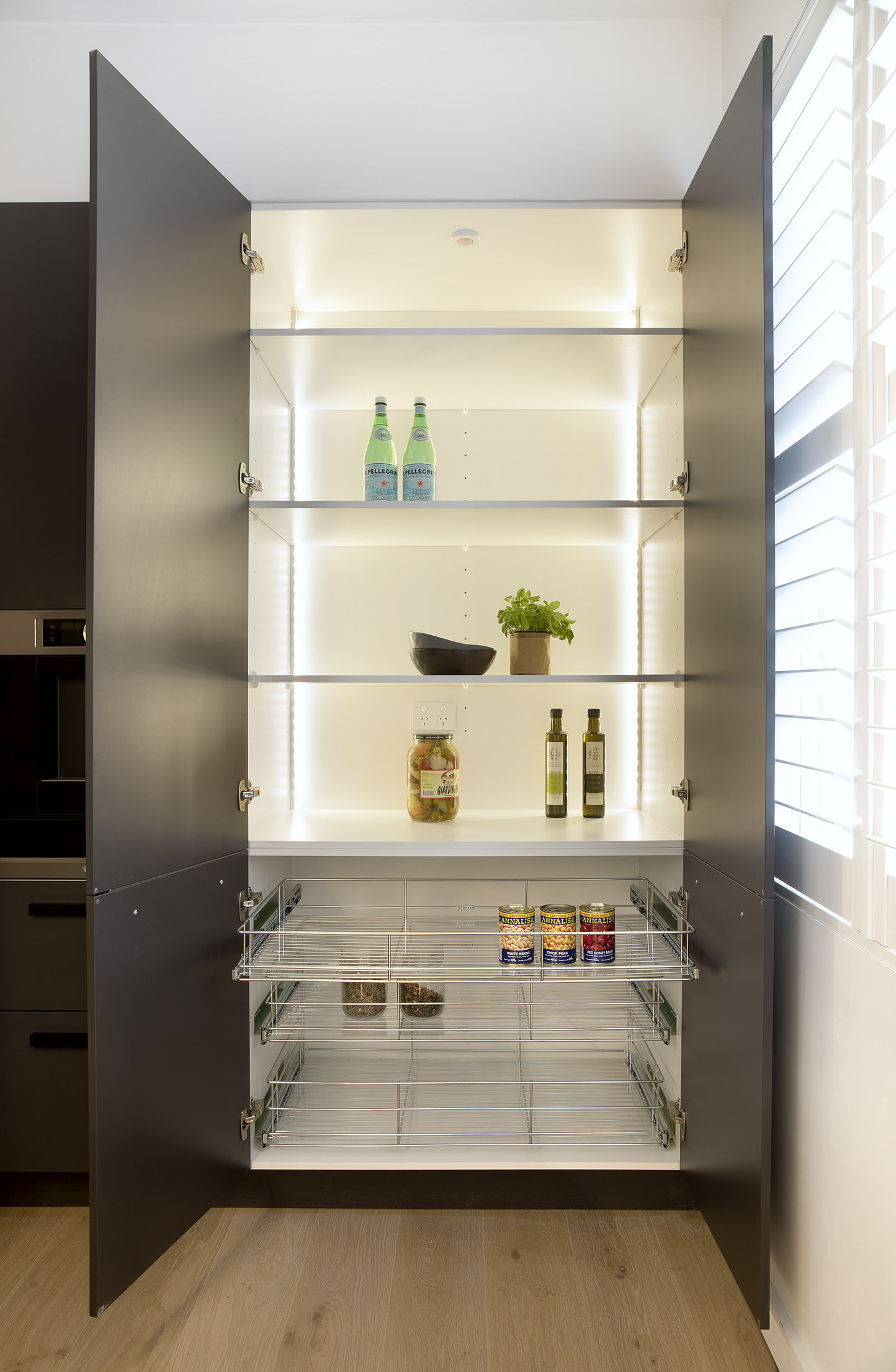 Including a tall pantry to store your dry food items is a popular choice in Australian kitchens. However, accessing the back of the cupboard is often an issue- compromising the unit's functionality. 
Our Internal Drawers, which come in a metallic or stainless steel finish, are the answer- allowing you to access the entire contents of your pantry with ease. With soft-close full extension slides, they can hold up to 40kgs weight. 
5. Corner Carousels.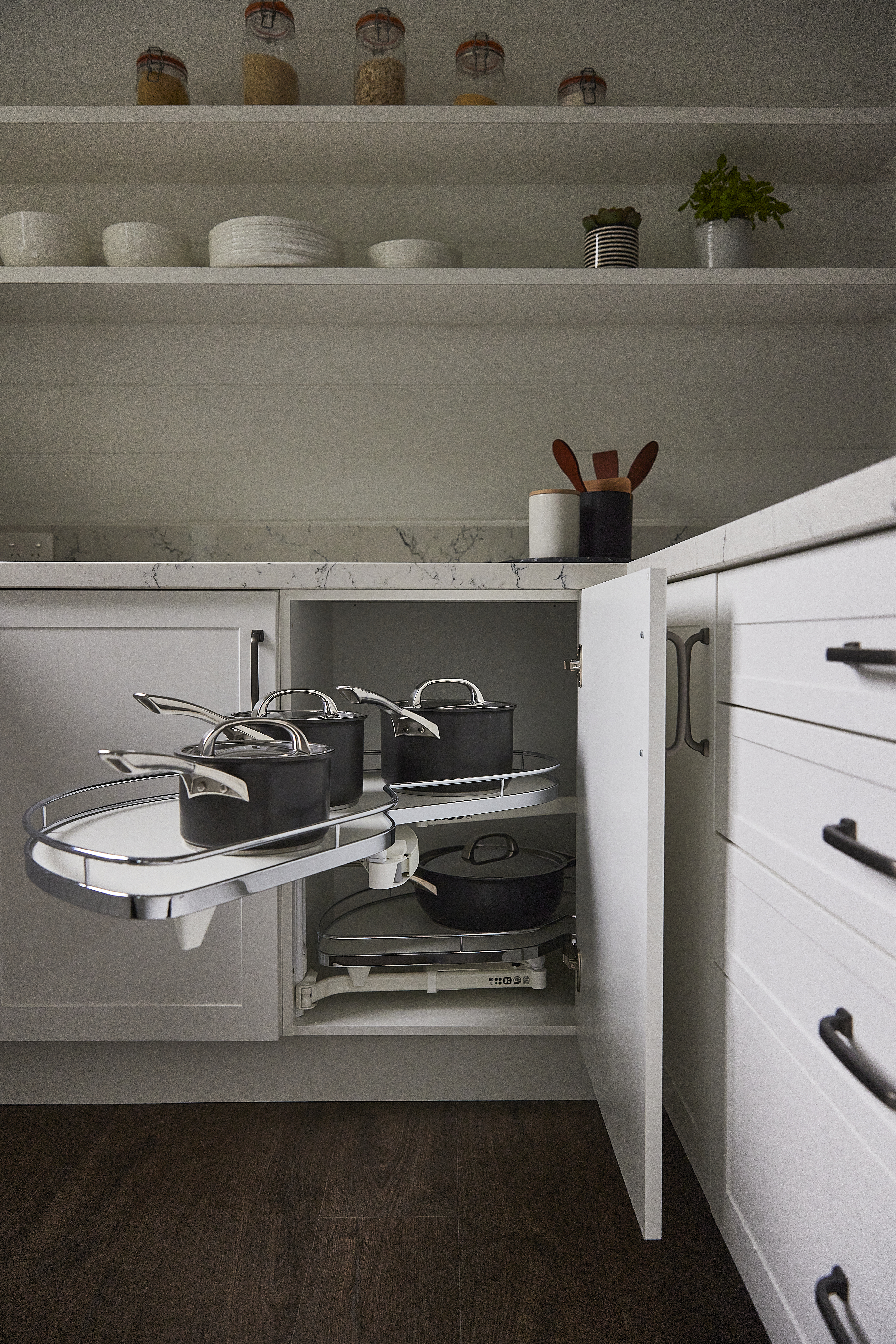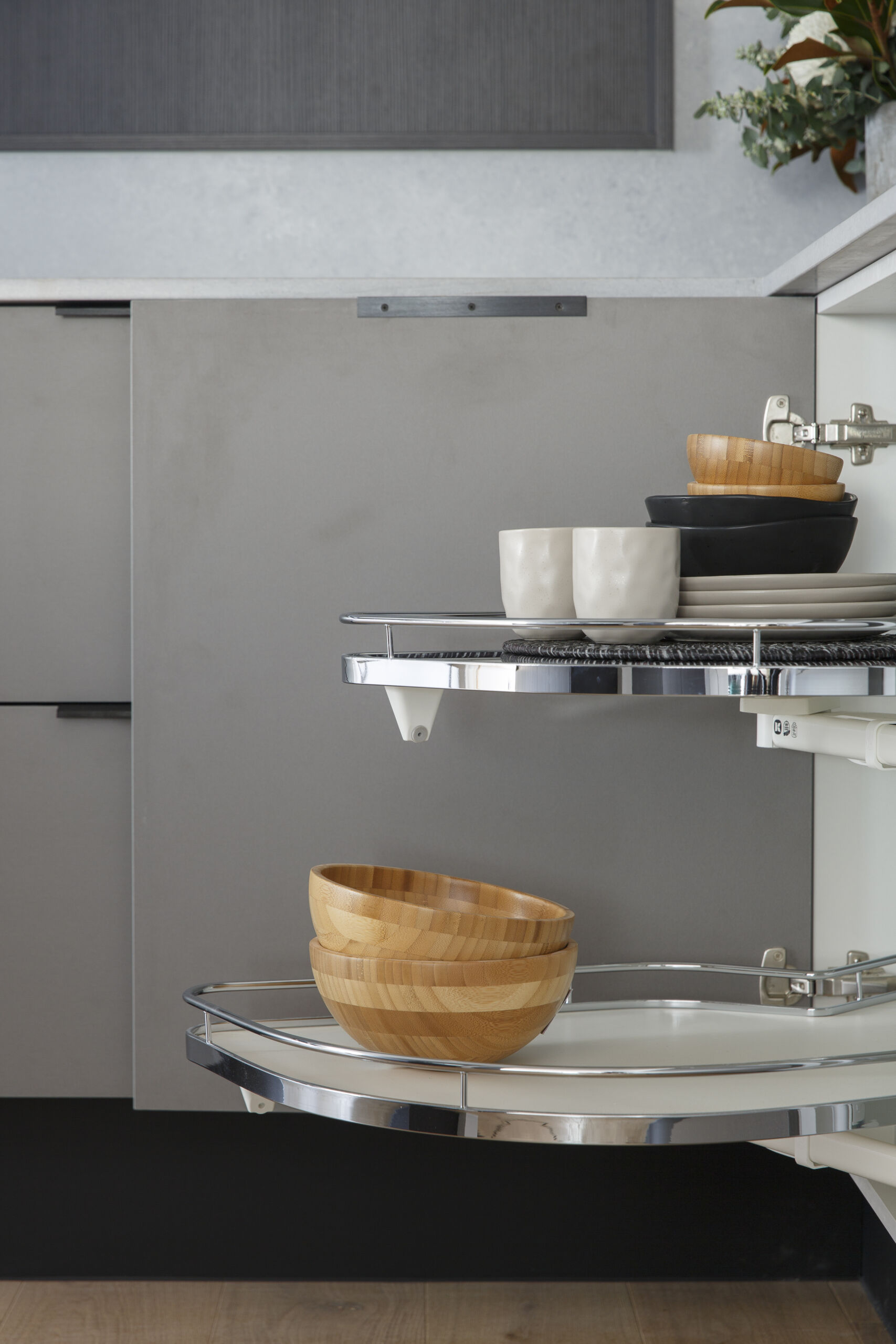 Create optimal access to pesky corner cupboards with one of our corner carousel designs. Available in both stainless steel and plastic finishes, carousels will make easy work of getting to the back of the cabinet. The Le Mans Blind Corner Shelf (pictured) is a popular option, offering two non-slip trays that smoothly swing out to allow easy access to the contents stored within.
6. Storage Pull Outs.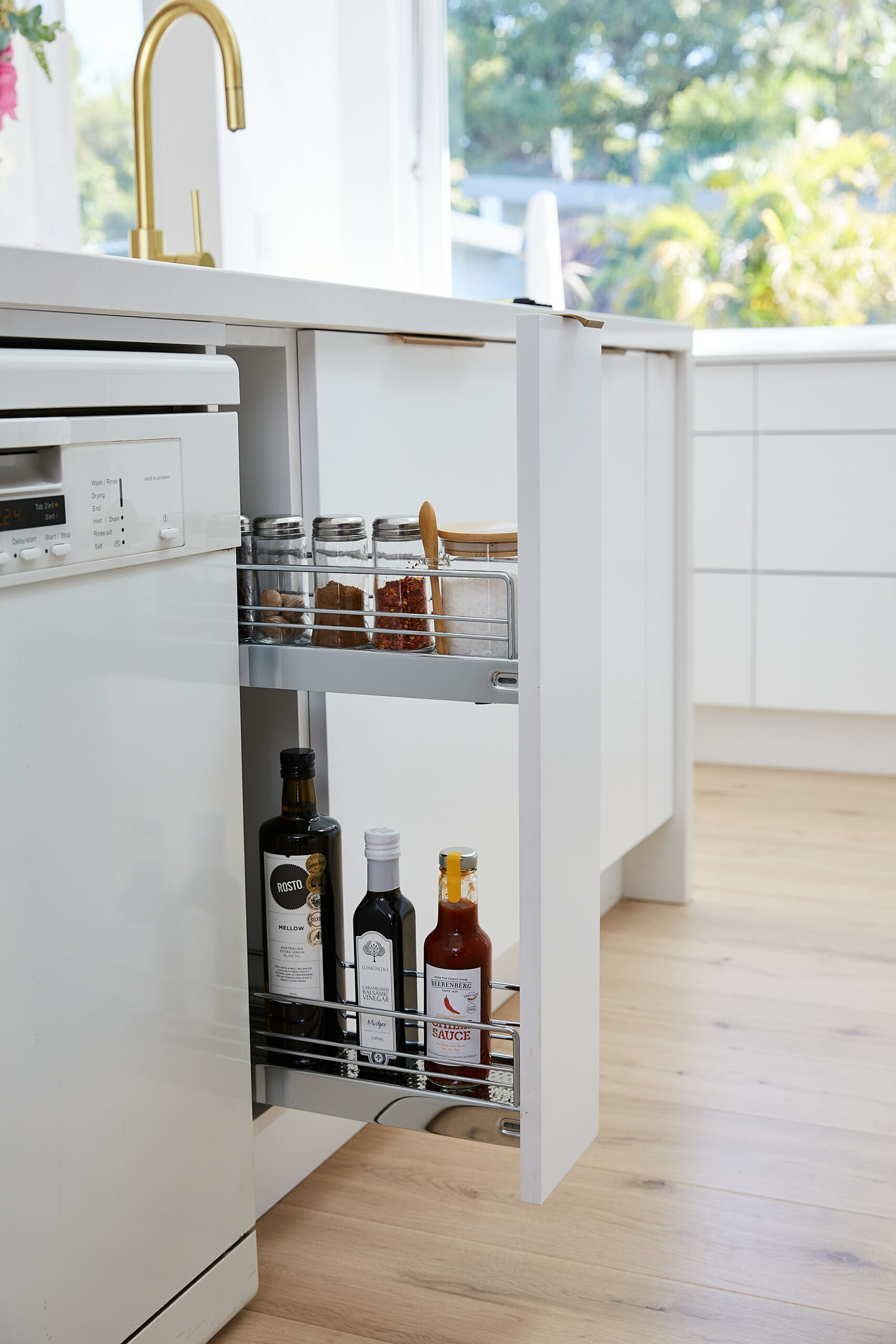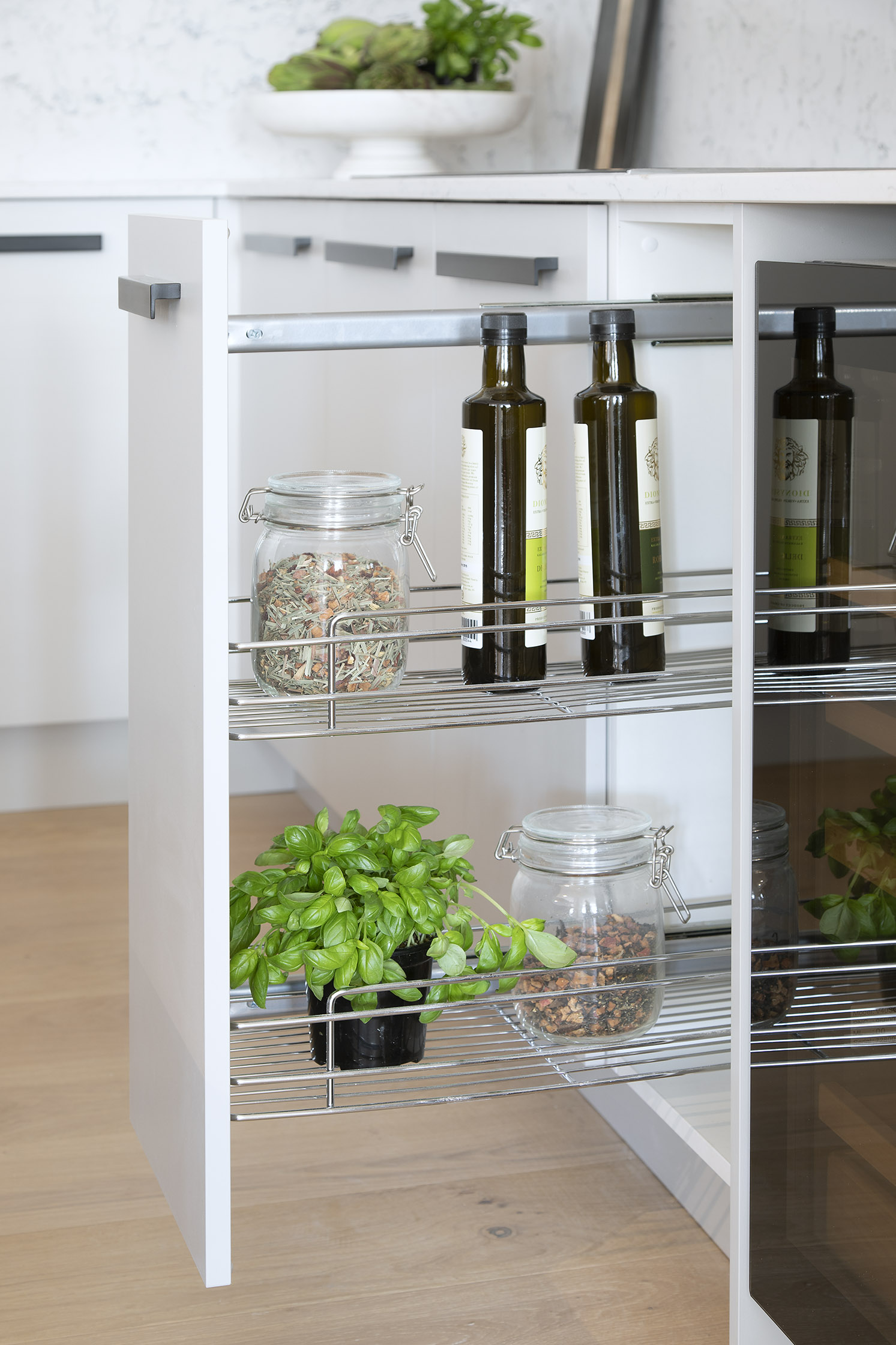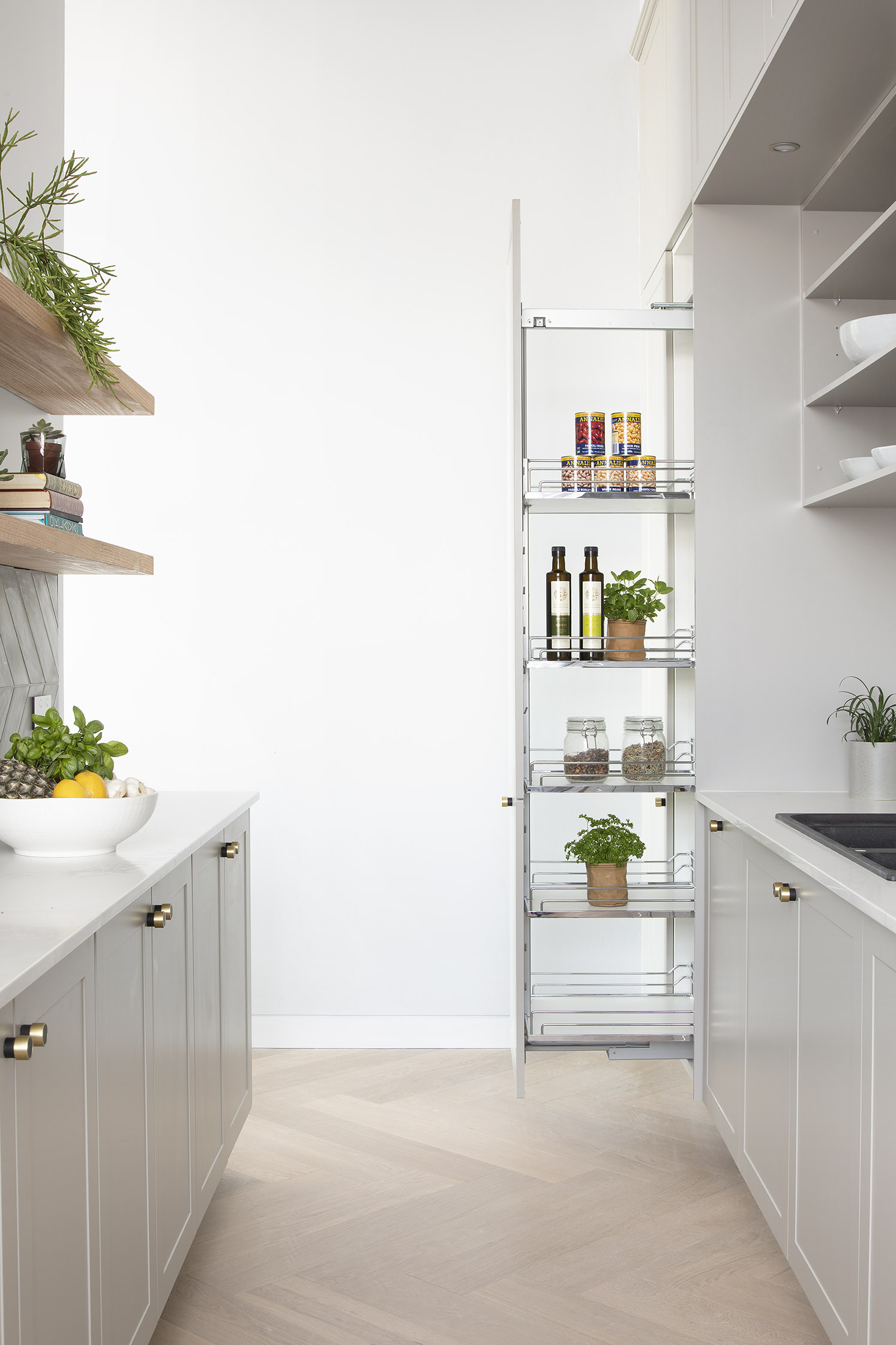 No matter your kitchen layout, talk to your Freedom Kitchens designer about our pull-out solutions and ensure every inch of space is used within your room.
Our Pull Out Pantry is an impressive choice, providing full access to the back of the unit and features adjustable baskets.
Start your kitchen journey with us today and learn which storage accessories will enhance your kitchen design. 

Click HERE to book a free design appointment at your home or via video call, or click HERE to download our latest Designer Range catalogue.