The perfect Aussie entertainer – Carly & Leighton tell us how to get the look
Ayden & Jess took out the title of Reno Rumble winners, but it was Carly & Leighton who achieved a near perfect score for their third and final Reno Rumble kitchen. Interiors Addict TV chats to the Reno Rumble runners-up to learn how they got the look. Then read on to learn what both homeowner's love about their new kitchens!
LISA, CONTEMPORARY AUSTRALIAN: Lisa's retro kitchen sported bright orange cupboards before the transformation. There was little room to move and very little light entering the space.
"We wanted to open it up more and make it an entertaining area where we could invite our family and friends (more than two people!)," Lisa says. "I wanted it to feel bigger than what it was, and brighter".
Lisa on her new kitchen's colour scheme and style…
"Our kitchen now has a bright feel, using light Caesarstone marble-look benchtops. It is very modern and has high tech appliances, some we are still learning to operate! It has a very classing and hip feel, perfect for entertaining".
What she loves most about the new space…
"I love the colour scheme; very modern and bright. I [also] love the size of my kitchen, it has plenty of bench space for food preparation, but it also incorporates a versatile dining space with bench chairs at the ends. I love the high tech appliances – already our cooking has improved".
How the transformation has changed her life…
"I actually feel comfortable spending time in my kitchen, and having guests around to entertain. We can now have a large group over and there is plenty of space for them to sit".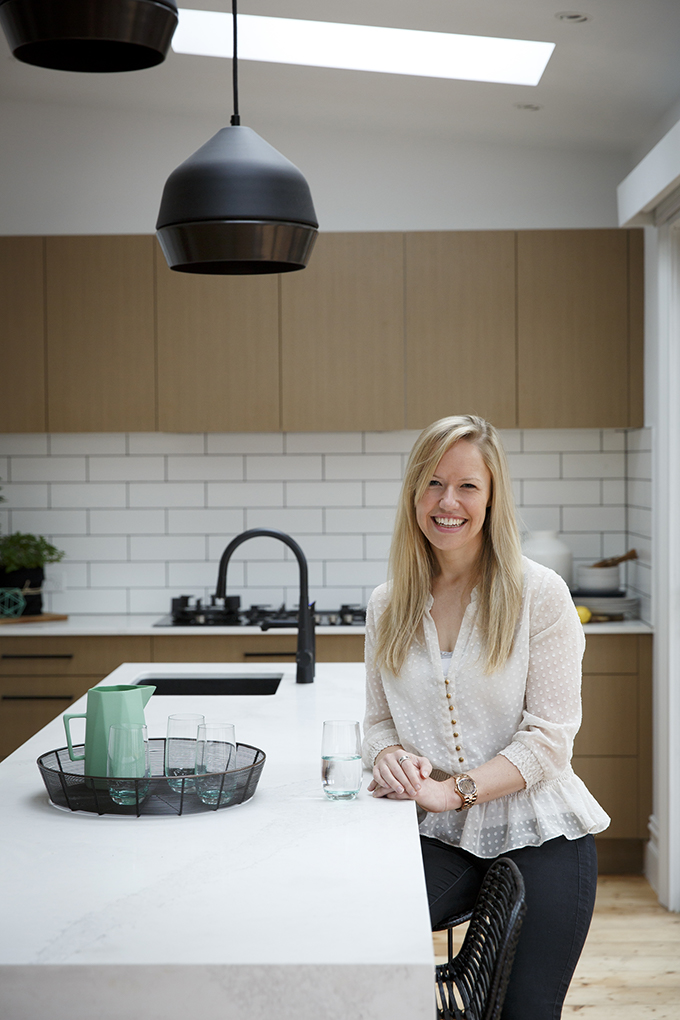 NICOLE, CONTEMPORARY CLASSIC: Home owner Nicole dreamt of a new kitchen that featured an open-plan layout, so that the family could integrate it into their nearby dining room. She wanted to keep the heritage vibe that the rest of her home had.
Nicole on the new colour scheme and style…
"We requested that our kitchen was in keeping with the style – contemporary classic with a touch of plantation," she says. "The kitchen is now open plan and connects with the living area, and complements the Victorian features of our home beautifully".
What she loves most about the new kitchen…
"I love the finishes, the Caesarstone benchtops are easy to clean and hard wearing. They look elegant all the time. The open plan design… integrates so well with the dining area, and through the servery window to the deck/outdoor room means we can now seat 12 people for dinner across two connected areas with ease".
How the Freedom Kitchen has changed her life…
"In our old kitchen we had slowly reduced our entertaining due to the limitations of our kitchen and dining areas, but we have already started to invite friends over again and cooking for many is a breeze".