Favourite Wardrobes from Past Seasons of The Block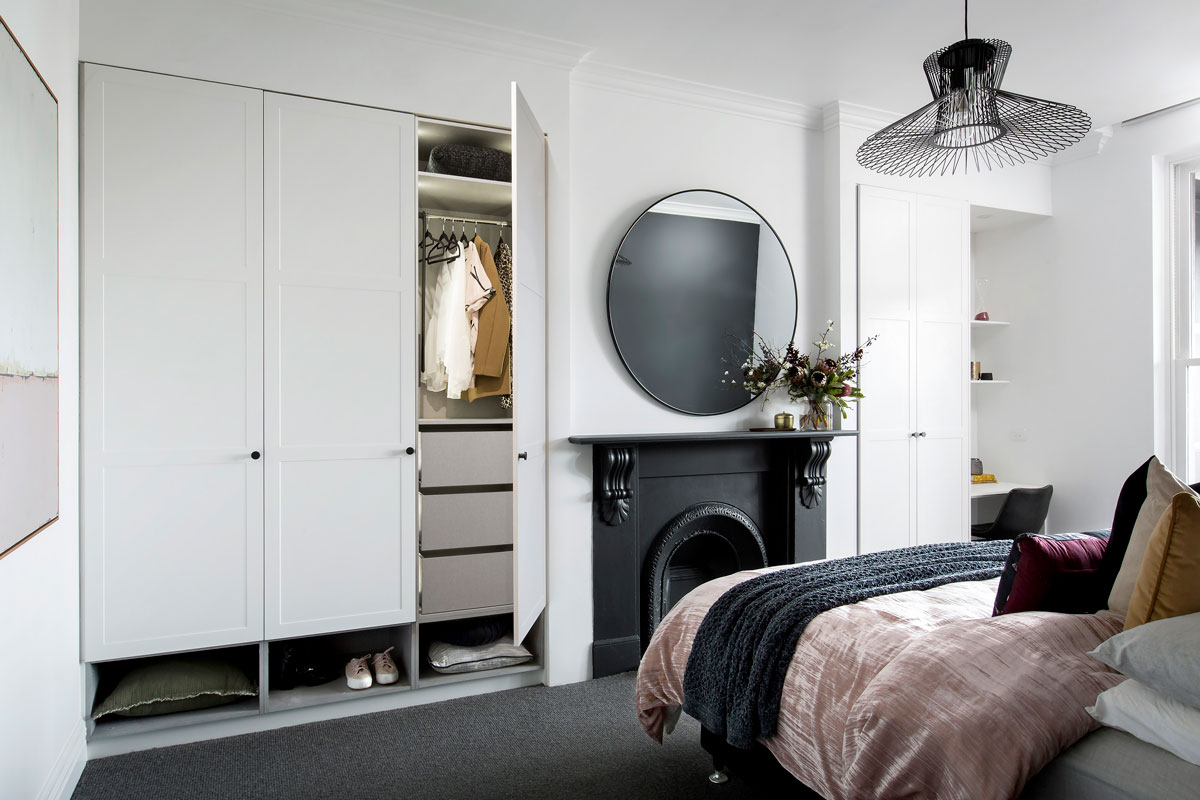 A stylish and functional wardrobe can transform your storage throughout your home and bedrooms. Renovation TV shows such as The Block are a great way to get inspiration for how you can make the most of your wardrobe storage as they show the planning process through to the final reveal. Offering smart storage solutions for Walk-in, Hinged and Sliding wardrobes, you can choose from a curated selection of premium doors, interior finishes, handles, and luxury extras with us. Step into some of our favourite wardrobe designs from previous seasons of The Block and discover your dream wardrobe style.
Deb & Andy's Hinged Wardrobe Design – The Block 2019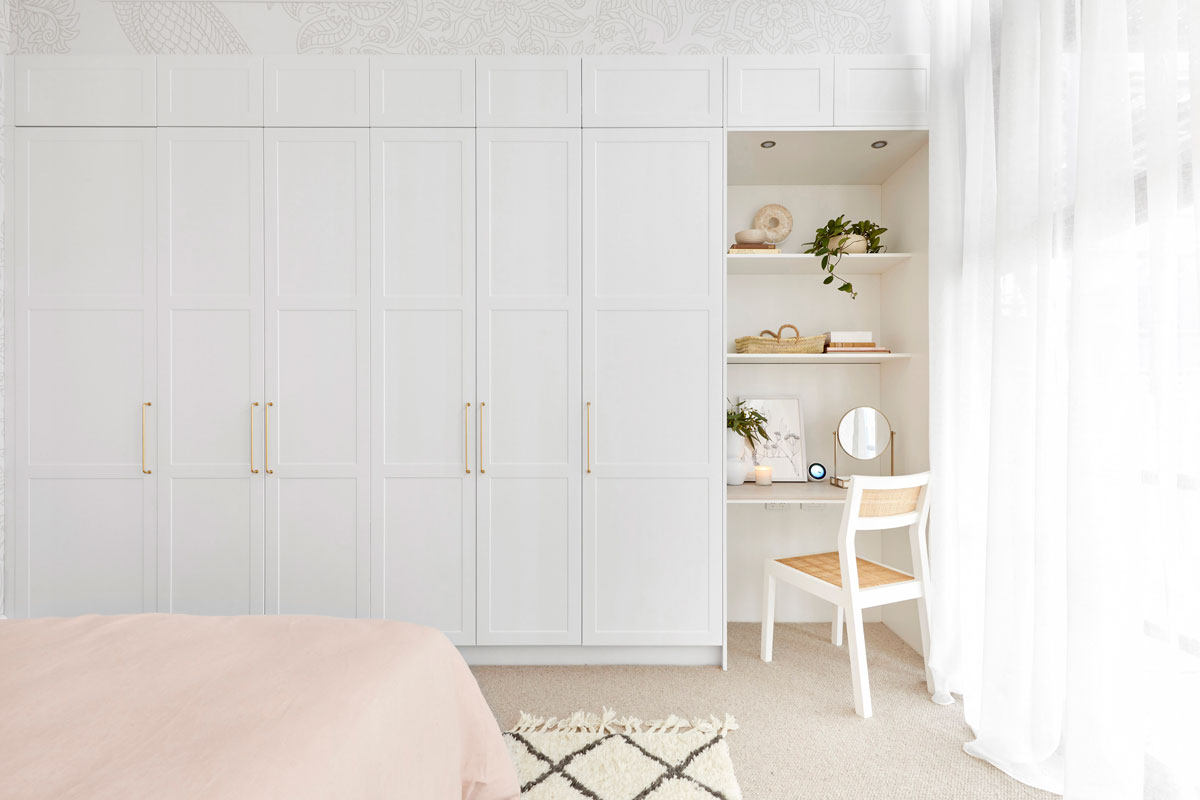 Light and bright, Andy and Deb's Hinged wardrobe in their guest bedrooms is the epitome of Coastal Chic. Shaker-style Sierra White Matt doors are adorned with matte Brass handles, while the Nordic oak interiors are lit by Flexy LED Strip lighting. Thoughtful luxe storage accessories such as our Pull Out Trouser Rack and Shoe Racks complement a blend of hanging space, open shelves and soft-close drawers.
Ideally suited for larger bedroom spaces, our Hinged Wardrobes create a feature wall of storage bliss that allows you to keep everything hidden behind soft-close doors. Consider adding a desk or makeup station within your design to add to the functionality of your bedroom. Simply add a desk, open shelves, and LED downlights (great for those late-night study sessions) and you have a space that is perfect for children and adults alike – it also breaks up banks of cabinetry which visually elevates your bedroom design.
Love it? Get it!
Exterior Finish: Sierra White Matt
Interior Finish: Nordic Oak
Desk: By Caesarstone®
Handles: Matt Brass Rounded
Accessories: Shoe Racks, Hafele Black Hanging Rails, Pull Out Trouser Rack
Lighting: Hafele Flexy LED Strip, Warm LED Downlights
Jesse & Mel's bold walk-in Wardrobe – The Block 2019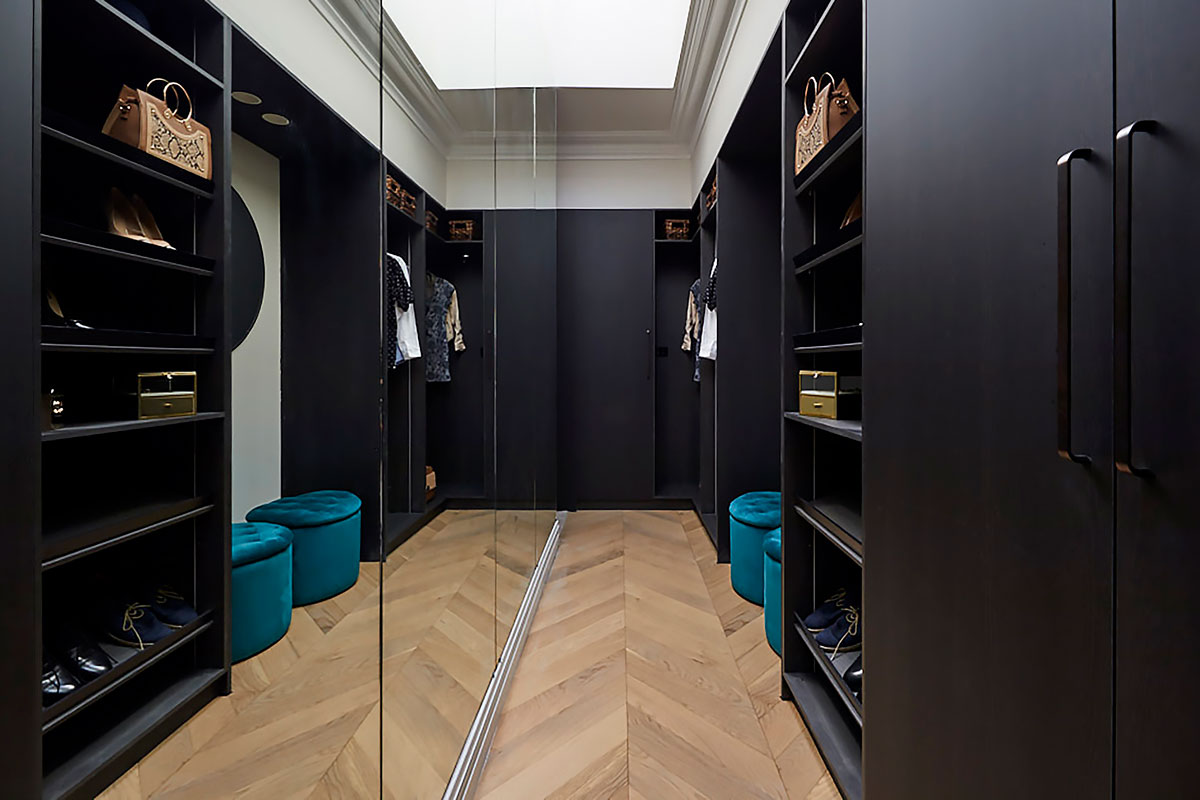 The epitome of luxury and ultimate organisation, our Walk-in Wardrobes create more than just a smart storage solution – they're a daily style experience! Jesse & Mel's wardrobe is a wonderful example of how you can maximise style and storage in a walk-in robe – even if you have a smaller floorplan. The L-shaped layout features a useful mixture of exposed open shelving with angled Shoe Racks & Drawers and open full hanging space. Soft close drawers and more open shelves are then concealed behind our cabinetry. The full-length mirror gives the illusion of space and light- perfect for the dark and moody colour palette achieved with our Supa Wenge Supa Matt joinery.
Love it? Get it!
Exterior Finish: Supa Wenge Supa Matt
Interior Finish: Noir Oak
Handle: Brush Orb
Accessories: Multifunction Insert Drawer Dividers, Shoe Racks & Drawers, Hafele Black Hanging Rails
Lighting: Hafele Flexy LED Strip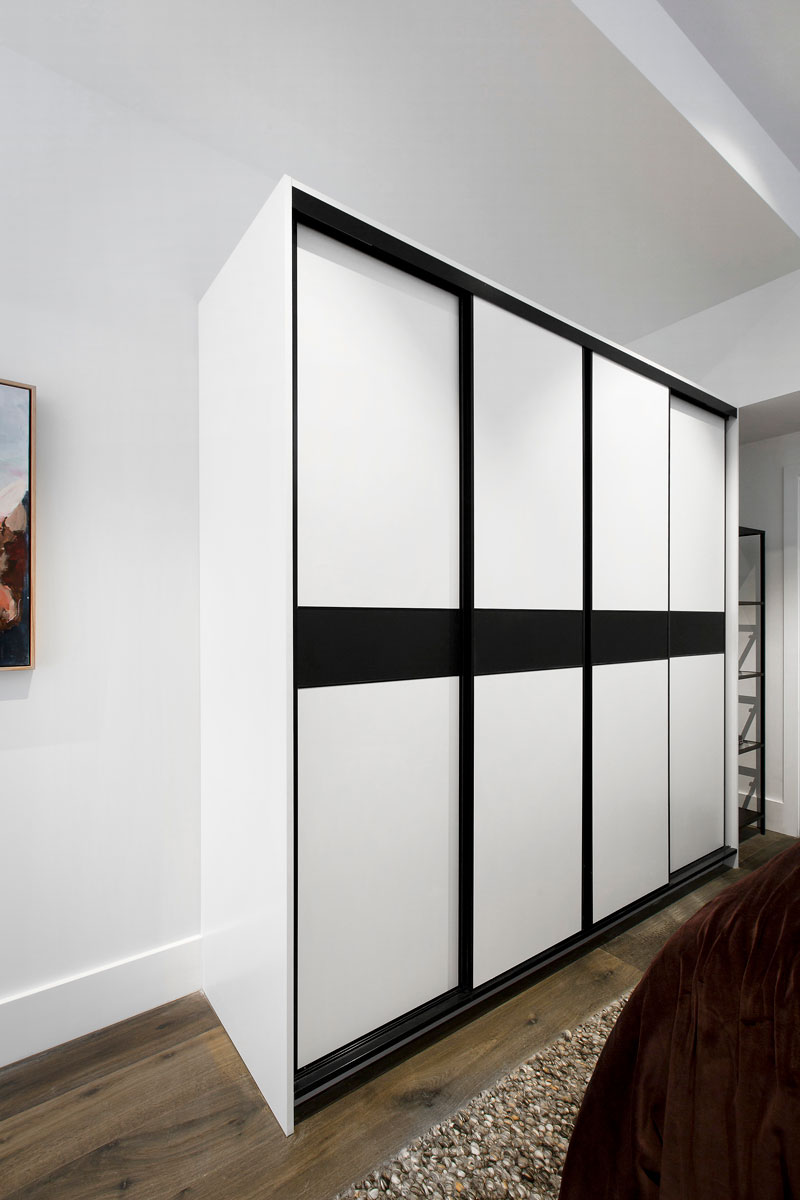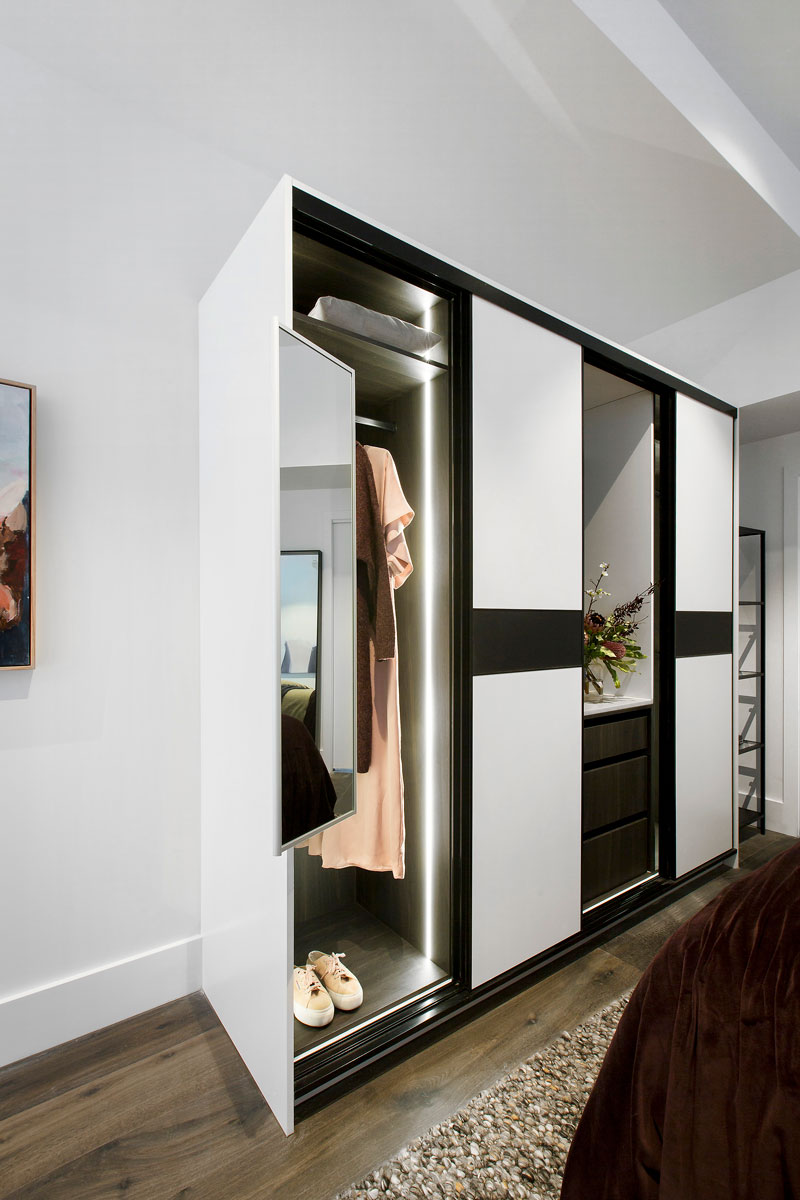 Tess & Luke included a graphic monochromatic sliding wardrobe in their winning Studio space. Our Sliding Wardrobe styles are the perfect combination of space-saving and style to suit any bedroom size or décor. They work particularly well in more compact spaces as you don't have to allow room for doors to open, making them a crowd favourite. While it may be smaller in size, this wardrobe delivers plenty of storage and luxury extras such as our Folding Mirror and Flexy LED Strip lighting. A blend of full and half hanging space provides room for long items such as coats and dresses plus business shirts and t-shirts, while soft-close drawers allow you to organise everyday items away.
Love it? Get it!
Exterior Finish: Bianco Satin and Volcanic Black Matt
Interior Finish: Noir Oak
Accessories: Folding Mirror, Hafele Black Hanging Rails
Lighting: Hafele Flexy LED Strip